Regent Seven Seas Cruises
The Most Inclusive Luxury Experience
This is cruising as it was meant to be — a world where everything is included, without exception and without compromise. Personal service soars into the sublime aboard our elegant ships, liberating you to follow your heart, fulfill your desires, and explore exciting new places in complete and absolute comfort. Expect gratifying luxuries. Anticipate an unforgettable journey to fascinating worldwide destinations. Indulge in world-class cuisine. Trust that your voyage will be enlightening in ways you never imagined. Regent Seven Seas Cruises promises an extraordinary experience. Enjoy … It's all included.
Insider Tip
"All Included" means FREE Pre-Paid Gratuities. FREE Unlimited Shore Excursions. FREE Air. FREE Unlimited Beverages. FREE Air. FREE 24-hour Room Service and NO charge for speciality restaurants.

Virtuoso Preferred Supplier Since 21 Jan 2002
Reviews and Recommendations
Ship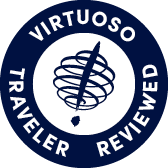 Virtuoso Verified Traveler
All reviews are from confirmed guests sharing exclusive insights
Sort reviews by
Recommended
Maiden voyage of Explorer
By: Joseph & Mary
Reviewed on: 09 Aug 2016
The Explorer is a beautiful ship and we were glad to share the maiden voyage knowing that it couldn't possibly live up to all the hype over the past year and a half. First the positive. The food and service was the best and exceeded every other cruise. The entire staff was equally professional and made everyone feel special.. The ports chosen were also most interesting and a photographers delight. The ship handled the voyage without a sound of engine noise Nor pitching. Now the negatives. The three water transfers were not worthy of such a grand ship. Enough said. There was no central elevator or staircase and the saying on the ship was "You can't get there from here." The shower was poorly built and on the first night Mary was unable to open the sliding door, and would have trapped. The second night a slab of marble fell and narrowly missed my foot. All in all it was a great trip and all the faults will be cured before future sailings, I hope.
Recommended
Most Luxurious Ship Today
By: Roger & Eileen
Reviewed on: 09 Sep 2016
The new ship is just simply beautiful with added dining and boutique space. We love it and will try to get back on it.
Recommended
Love the new ship!
By: Travelin'Tess
Reviewed on: 14 Sep 2016
A wonderful addition to Regent's line.
Recommended
great eats
By: sunsfanatic
Reviewed on: 01 Oct 2016
Beautiful new ship with dynamite restaurants. Crew somewhat uneven in experience and some new ship hardware problems in rooms which are over-furninshed, but high tech(maybe overly for age group of passengers).overallaexperience quite good.
Recommended
Fabulous
By: Ron
Reviewed on: 06 Oct 2016
She has been billed as the most luxurious ship afloat and she lives up to every word. The accommodations in the suites are outstanding as are the finishes and service in the public spaces. The Compass Rose restaurant is fantastic. We had only 2 complaints that we noted and are certain they will be quickly addressed. The service in the new Pacific Rim was not up to par and the main course in Chartreuse was also sub-par.
Recommended
Gorgeous ship!
By: Patti52
Reviewed on: 24 Oct 2016
Everything was fabulous. From the service, food, excursions, spa, entertainment, staff & suite, everything was first class. We enjoyed every moment of our fabulous voyage.
Recommended
Ana Amelia
By: Venezia
Reviewed on: 25 Oct 2016
Felicidades Francis, excelente servicio, fuimos muy felices
Recommended
ships service
By: barbara49
Reviewed on: 22 Nov 2016
The Seven Seas was beautiful. The service was inpeccable. The food was great and offered anything you might want. The excursions were good and the leaders were knowledgeable . The entertainment was pretty good. Better than Oceanias.
Recommended
"Refined elegance" My name for Explorer
By: MJ
Reviewed on: 08 Dec 2016
I find the attention to detail given to outfitting Explorer to be only matched by the amazing diversity of that detail. Everything from the extensive use of elegant moldings in every conceivable--and a few unexpected--places, to the heated mirror in the bathroom which literally "ate" the steam off, to the really sleep-Inducing beds, to wonderful meals that make you want to sleep, to the beautiful floor treatments--especially the marble inlays, to the collection of vases and objet d'arte in the large area approaching the Compass Rose dining room, to the choice of color in the Chartreuse dining room. This ship is a worthy addition to the Regent fleet that we have previously thought was as good as it gets. What will the next Regent ship look like? I cannot imagine! But it's going to be something to be enjoyed.
Recommended
Gorgeous ship!
By: Rocket
Reviewed on: 24 Dec 2016
The Explorer was absolutely beautiful. Our suite, a penthouse suite was perfectly suited for our needs. The service and food on the ship were outstanding.
Not Recommended
Disappointed
By: Fort Lauderdale couple
Reviewed on: 03 Jan 2017
We have sailed with Regent many times and are gold members. The ship was beautiful but the service and quality of the food has definitely declined. The entertainment was amature. There was only one lounge with early evening entertainment; I sing better. Made onboard arrangement early in the trip for an October sailing which we told Jeannie to cancel. Either they should go back to previous management or charge considerably less.
Not Recommended
Very disapointing
By: Swoop55
Reviewed on: 03 Jan 2017
Not up to 6 star rating. Food stretched too far and low quality. Elevators getting stuck. TV's not working properly. Broken pool lounges.This is a new ship. These things should not be happening. Entertainment sub standard especially the lounge trio which was horrible. Food not prepared to high standards. Had to send back dishes. They seem to be trying to squeeze every dollar out of the cruise while sacrificing quality. For a new person on this line they might be impressed but we have been cruising for 16 years back when it was Radison. We have noticed the down hill trend. As far as the travel agent is concerned; no complaints.
Recommended
Panama rescued cruise
By: Dr B
Reviewed on: 23 Jan 2017
Always first class. New ship cabins excellent. Food and entertainment first class. Ports of call not great. Golfito should never see a first class cruise ship again
Recommended
The Caribbean
By: Happy Traveler
Reviewed on: 05 Feb 2017
After taking a good number of trips on Oceania, it was interesting to compare them with my first trip on Regent. There were only a few things I liked better on Oceania, and many more that I liked better on Regent. It is a first class ship that offered a memorable trip.
Recommended
Fabulous Vacation
By: Robertazzi
Reviewed on: 20 Feb 2017
Every minute of every day was great. Maybe needs more tweaking of new employees when they arrive on board (pool area for towels and drinks). Some employees have trouble speaking English. On the whole they try hard.
Recommended
Happy Days
By: SWEET T
Reviewed on: 22 Feb 2017
It is a wonderful ship staffed with a very friendly crew full of smiles. I have been traveling for 47 years and never have a better trip. Henya Lish-Gebeloff is a wonderful travel agent also.
Recommended
The best ship
By: Sailor
Reviewed on: 20 Feb 2017
This newest of the Regent fleet was superb. The food was great and the service as well. We would make an effort to take our next cruise on this same ship.
Recommended
Cruise in style
By: blondie
Reviewed on: 20 Feb 2017
Enjoyed each and every day.
Recommended
revue of the explorer
By: sally
Reviewed on: 03 Mar 2017
the explorer is a beautiful new ship. there were a few glitches in our stateroom with the bathroom and water closet doors. the shower was unnecessarily complicated, but my husband figured it out. there was, i felt, wasted space in our stateroom by dividing the bedroom and living area, neither space felt roomy.
Recommended
A NEW EXPERIENCE
By: Myrt
Reviewed on: 12 Mar 2017
We will be sailing on the Explorer for the first time this summer for our first Baltic experience! We depart London on July 25, 2017.
Recommended
Cruise
By: Jaf
Reviewed on: 07 Mar 2017
Great ship first class.
Recommended
Caribbean cruise on Explorer
By: gihmch
Reviewed on: 13 Mar 2017
Regent is our favorite and preferred cruise line. We were excited about seeing the new ship and we were definitely not disappointed. The new menu options are outstanding. Hopefully, these options will be offered on other Regent ships. Our Butler on this cruise was outstanding. He made our cruise quite special.
Recommended
Wonderful experience
By: Super Ship
Reviewed on: 13 Mar 2017
Terrific experience
Recommended
Seven Seas Explror
By: Keith Duncan
Reviewed on: 05 Apr 2017
Vsery pleasant even when the weaather did know always cooperate.
Recommended
Seen Seas Explorer
By: Keith Duncan
Reviewed on: 05 Apr 2017
Beautiflully done decor. excellent dining venues and exceptional staff
Recommended
Absolutely loved the ship, and our cabin
By: K. Stommel
Reviewed on: 24 Mar 2017
It was great. Our Concierge cabin was amazingly well designed and extremely comfortable. The ship was gorgeous and also well designed. And the crew were so pleasant and helpful. I would take that ship again in a minute!
Recommended
Beautiful
By: K. Stommel
Reviewed on: 24 Mar 2017
The ship was gorgeous and our cabin was roomy, extremely well designed and comfortable. The crew were helpful and very pleasant, always greeting us, often by name. The design and decorations were amazing. And the food was plentiful and menus at all meals were different every day.
Recommended
Far East Adventure
By: Toni
Reviewed on: 30 Mar 2017
The ship was beautiful and the food and service top of the line. The entertainment was also wonderful! I would have preferred smaller group tours as all are tours consisted of several bus loads of people. Many times we only went to places that could accommodate large groups. You don't get to see the local living with these large group tours. There were no bathrooms on the buses and public restrooms in China can be very dirty and not what we are used to. I came down with a bad cold and cough and feel it could have been due to being in such unsanitary conditions. I wish we had understood what the tour conditions would be as we would have booked more private tours and would have preferred not to be paying for "all inclusive" when we didn't enjoy them touring this way.
Recommended
Eastern Caribbean in March 2017
By: Jane and Bob
Reviewed on: 12 Apr 2017
Outstanding ship -- with top notch staff, gorgeous décor, elegant meals and grand entertainment. Every part of the trip was memorable and we hope to take another cruise on the Explorer.
Recommended
We didn't want to get off
By: GPac
Reviewed on: 02 Apr 2017
Wonderful. Everything was wonderful! The ship, our cabin, the food, the service, the Shows especially the Show including the ships personnel. The passengers. Made many new acquaintances and several new friends. Even won a Regent hat playing Trivia.
Recommended
Explorer
By: jim
Reviewed on: 03 Apr 2017
Great ship, Great service, Beautiful ship. Love artful travelers
Recommended
Explorer
By: Mr. Golfer
Reviewed on: 02 Apr 2017
Great ship. had a exceptional time and the service was outstanding.
Recommended
Luxurious Explorer
By: HappyTravelers
Reviewed on: 10 Apr 2017
We have sailed on the voyager 3 times, going on Mediterranean ,Black Sea and more that I cannot recall. We loved the voyager, The Explorer does live up to its name, THE MOST LUXURIOUS SHIP EVER BUILT, and we look forward to sailing her again in the future. The decor, the technology is stunning esp restroom doors that open and close electronically. From outside she is one elegant, sleek ship.
Recommended
Explorer
By: Elaine
Reviewed on: 02 Apr 2017
Fabulous ship in every way. We loved it.
Recommended
Superior
By: Traveler
Reviewed on: 02 Apr 2017
Terrific ship with great amenities, great service, great food. Loved every moment.
Recommended
fabulous
By: avarose
Reviewed on: 04 Apr 2017
10 day to somewhere from miami. every minute was beautiful, well thought out….from the decor to our room, everything was decorated with taste and class. stayed in room and watched movies. restaurants were great. hosts were great. towels were great. everything was top notch.. def will go on this ship again/
Recommended
Beyond Expectations!
By: South Beach
Reviewed on: 15 Apr 2017
Best ship ever!
Recommended
7 Seas Explorer
By: Maserati Lover
Reviewed on: 17 Apr 2017
Great food, cabin, staff, very luxurious, best cruise ship ever!
Recommended
Luxury
By: Ron
Reviewed on: 15 Apr 2017
Relaxing and fun. Everything you would want on a cruise. The service and amenities are above expectations.
Recommended
What a lovely ship
By: Randy O
Reviewed on: 17 Apr 2017
This is the most beautiful ship we have ever been on. And the food and service were always top notch. Looking forward to our next cruise on Regent.
Recommended
Atlantic Crossing on the Seven Seas Explorer
By: Tom
Reviewed on: 14 Apr 2017
The Explorer is a new ship, very luxurious with a level of service that is outstanding. That said, I would not attempt another ocean crossing on the Explorer. With higher seas the ship seemed to be susceptible to a strange intermittent vibration that would wake you up in the middle of the night.
Recommended
regent explorer
By: lcprovost
Reviewed on: 16 Apr 2017
regent is my preferred cruise line and until the explorer came along, the voyager was my favorite cruise ship. the beauty & richness of the explorer blew me away. the staff is just as friendly & efficient as the other regent ships i have cruised on. regent does everything right and i do not have a single complaint. this was my first cruise alone & i appreciate that regent has a solo traveler program which offers many opportunities to meet other solo travelers. i also appreciate the "share" table option in all restaurants. it's a nice way to meet new people. the lectures and cooking demonstrations were great. but it was the culinary arts kitchen that made this trip unique. i participated in 2 of the offered classes and enjoyed cooking at sea. the evening entertainment was outstanding. john barron was the best cruise director i have ever experienced. the ship itself is a work of art and i spent much of my time exploring the ship & its beautiful art work.
Recommended
Cruise
By: Bill
Reviewed on: 26 Apr 2017
The cruise ship's full package was tremendous. The food was terrific (5 star), the service was impeccable, and the ship was like a 5 star resort. The ship treated everyone as a person as opposed to a cattle car. They also handled the transfers from the airports and the hotel very well. The only disappointing part was the pre-cruise hotel, the Hotel Meiia Sarria in Barcelona. The room was a beat up, the dining room service was VERY slow, and the hotel is miles from any thing worth visiting in Barcelona.
Recommended
Great Ship!
By: DimJick
Reviewed on: 29 Apr 2017
Everything comes together on the Explorer. It was good to see many old faces among the staff that were recruited from other Regent ships. They were the best!
Recommended
Regent Cruise Line
By: MGH
Reviewed on: 28 Apr 2017
A well run ship with excellent crew members. The food quality and service was top notch as well. The cruise itinerary was interesting and the daily excursions were also well organized. The service provided on these day trips was excellent. I recommend this cruise line.
Recommended
Best ship ever
By: Lucky neighbor
Reviewed on: 08 May 2017
We had the best cruise ever. The ship is the most beautiful of the more than 25 I have sailed on and the service was impeccable and the food beyond delicious.. The suites are beautiful and the entire ship experience was fabulous
Recommended
excellent serviceI
By: retired
Reviewed on: 14 May 2017
It was so relaxing and special. We were celebrating our 43rd wedding anniversary & it could not of been more special. With the Chhampagne, Flowers and candy, whaT could be better.
Recommended
Rome to Lisbon
By: DCW
Reviewed on: 14 May 2017
The ship was beautiful. Our suite (explorer suite) was very nice and spacious, with separate living area, bar, and 2nd half bath. The food and bars were excellent, as was the cooking school. The average age of traveler was probably 15-20 years older than us (we are 49), which slowed the pace of some excursions, but this wasn't a major issue if you chose the more active excursions, or explored on your own. Overall a very good experience.
Recommended
Cruise
By: Dave
Reviewed on: 19 May 2017
Excellent. All inclusive
Recommended
Barcelona
By: Doe
Reviewed on: 30 May 2017
The Voyager was fabulous. It is more luxurious then all the other Regent cruise ships but personnel are trained to Regent standards. You have a little more variety with food choices in that they offer more types of Restaurants. Everything else works just like other Regent cruise.
Recommended
First ocean cruise
By: M&P
Reviewed on: 31 May 2017
The service and food aboard Explorer are nothing short of fabulous. Likewise the physical accommodations. The excursions, however, pale by comparison to river cruises.
Recommended
Beautiful ship with unending amenities
By: Tom C.
Reviewed on: 06 Jun 2017
The ship was absolutely gorgeous from the crystal chandelier in the main common area to the Murano glass on the ceiling of the Compass Rose Restaurant. Although I didn't shop, my traveling friend enjoyed the shops greatly. I didn't catch all of the shows since I was too busy eating late and/or gambling. However, the ones that I caught were very good and quite entertaining. The dancers and singers were very good. I hate to be mean but I've been on other cruises where it was somewhat apparent as to why the performers were on a cruise ship. On the Explorer, the dancers and singers were of Broadway caliber. The port excursions were quite diverse and very well administered by the excursion desk. I had late minute changes and they were quite helpful in getting me on the tours that I wanted.
Recommended
A wonderful way to travel
By: traveler
Reviewed on: 29 Jun 2017
Wonderful suite with spacious rain shower and generous balcony. Food was very good. The elite steak restaurant was excellent--disappointed that we could only eat there one evening during the trip. Fantastic excursions. it would be nice if there were updated communications when additional excursions were made available
Recommended
Seven Seas Explorer
By: Linda
Reviewed on: 04 Jul 2017
We had a good time. We were surprised to see children on board. We liked the new menu format in Compass Rose, and our meals were excellent. Chartreuse and Pacific Rim were very good, although the service during our second visit to Chartreuse was very poor. Prime 7 had problems with service and food the night we were there. The design of The Verandah was definitely an improvement, and the food was very good. We found the wines poured were very good, and even discovered a couple of our favorites. Entertainment was good and John Barron, the cruise director, was excellent. Shore excursion time changes caused some inconvenience. The crew was in all instances excellent. From a personal perspective we didn't care for the extremely modern, and sometimes odd, artwork. We found the shops to have very expensive stock with nothing mid-range as on other Regent ships, particularly in the jewelry. We would recommend the ship, but would be happy on the other ships depending on itinerary.
Recommended
Beautiful Ship, Great Staff, Awesome Sites
By: Lamar and Rita Hunt
Reviewed on: 05 Jul 2017
From the beautiful ship to the amazing staff (and on board entertainment) and the great tours, this was one special cruise. We are not regular cruise goers, so this was a special and memorable 60th birthday gift from my wife. Great value. Thanks for all.
Recommended
P&P
By: P&P
Reviewed on: 03 Jul 2017
Excellent--ship is gorgeous, suites are wonderful and the service was terrific. Would definitely book again.
Recommended
it's a beauty!
By: Jairmar
Reviewed on: 05 Jul 2017
top of the line cruise ship. beautifully appointed, lovely amenities and conscientious, caring, client focused staff. would love to travel on this ship again.
Recommended
Explorer
By: Lou Anne Brennan
Reviewed on: 05 Jul 2017
The Explorer is an elegant ship. I highly recommend it! It is more expensive, but well worth it. The crew could not be friendlier. The food and wine are excellent and the excursions that are included are varied enough for all types of travelers.
Recommended
Wonderful
By: Debiv
Reviewed on: 07 Jul 2017
The ship was wonderful.
Recommended
regent
By: andy
Reviewed on: 10 Jul 2017
We really enjoyed this ship and itinerary. the cabin was very nicely appointed and seemed larger than most. the service was exceptional.
Recommended
Explorer
By: David
Reviewed on: 21 Aug 2017
a delightful experience
Recommended
Ship
By: Pete
Reviewed on: 10 Jul 2017
It was fantastic. Only issue was when we left the ship in Copenhagen. We were told to get a van vs. a taxi because we had 4 people. The price was 449. It was not clear if that was $ or Korean. We had no idea it was only a ten minute ride and that it was $. The van never even showed up for us and the shore company finally got us a ride. Regency should never suggest a van at that cost for a ten minute ride. We tried to get a refund and change our mode. We were told no even though the company never showed to take us. We want a refund!!. Pete Landt
Recommended
cruise
By: john
Reviewed on: 12 Jul 2017
food and service very good
Recommended
A beautiful ship
By: Little Barn
Reviewed on: 14 Jul 2017
The ship was beautiful and kept very clean. We found the ship cabin to be very comfortable, especially the large walk-in closet and 2 sinks in the bathroom. The food was very good, but not the top-rated cuisine I had expected. The main dining food was very good, but didn't compare to top restaurants. We really enjoyed Pacific Rim and were lucky enough to be able to eat there for a second time. Their food and service were excellent. Prime was very good, but their filet was not comparable to fine steak restaurants we normally eat at and the crab legs that came with the surf and turf were not impressive, we should have had the lobster tail as it looked excellent served to a nearby table. We didn't care for the food at Chartreuse and we thought their service was poor...they were not friendly at all (at lunch or dinner) which really surprised us. Walking the ship, we rarely saw people! No lines anywhere, including buffet lines or bars. Easy on/off at port with no lines either.
Recommended
Explorer
By: Woohoo
Reviewed on: 21 Jul 2017
It was good. Food was delicious. We met some very nice people. We were disappointed not to be able to take our Virtuoso tour of Cobb Ireland. I wish I had gotten us a larger cabin.
Recommended
Perfect Ship
By: oldahr
Reviewed on: 26 Jul 2017
This almost new ship is spectacular. The rooms are large compared to other ships and everything is kept in top condition.
Recommended
Comfortable and Attractive Ship
By: Jo
Reviewed on: 26 Aug 2017
We especially enjoyed the variety of restaurants, the Library, the lectures and Crew Capers. The tender staff were most helpful. Lovely ship and great restaurant staff. However, the back row seating in the theater needs to be redesigned.
Recommended
A SHIP FULL OF GOOD THINGS!
By: Myrt
Reviewed on: 01 Sep 2017
I thoroughly enjoyed my recent double segment cruise of the Baltic countries. The service on this ship is excellent as I would say for ALL the Regent ships. My only negative comments are possibly with what I would title a little overkill! I mean we are going on an all inclusive luxury cruise ship - why does it have to have the look and feel of a meeting room in Buckingham Palace????? Little too much - with a lot of wasted space!
Recommended
Reykjavik to Copenhagen
By: azj
Reviewed on: 28 Aug 2017
We have nothing at all to complain about! Our cruise was great and the ship is absolutely gorgeous in every way. This time, we finally reached Platinum Status and got free laundry. What a perk that was! Regent is tge best!
Recommended
Never made it
By: Joe
Reviewed on: 30 Aug 2017
We had to cancel due to illness
Recommended
Luxurious Ship in need of some improvements
By: Grandma
Reviewed on: 31 Aug 2017
We loved our cabin on the explorer. The service was exemplary and always with a smile. However the ship creaked in our rooms whenever we were moving. The tour quality was very uneven. Some of the guides were terrible. The explanations of the tours given on TV were barely understandable due to a thick accent. The food was good but not as good as on Oceania. They lacked presentation of menu items representing foods of the regions we were traveling to. For example, Iceland is known for its Salmon and lamb. Instead we had New Zealand Lamb and only once were offered Norwegian Salmon Not enough days at sea to enjoy the facilities on the ship or just relax.
Recommended
The ultimate ship!
By: Neauni
Reviewed on: 15 Sep 2017
Everything we did onboard was fantastic!! The ship is beautiful and the food in every venue was outstanding! Our suite was on deck 14 and was beautifully appointed and the bathroom was out of this world. They thought of everything to make your stay more enjoyable. Our butler, Snedal, took care of every need and want and was so pleasant!! All of the staff was very friendly and always wanting to help. The shore excursions in which we participated were all well done and enjoyable! We loved our experience on the Explorer!!!! Looking forward to our next voyage!!!!
Recommended
Baltic cruise
By: Rab
Reviewed on: 10 Sep 2017
Exceptional ship. Excellent food attracts people generally 50 or over. Only negative is that some passengers who are in wheelchairs take excursions they are suggested not to and regent transports wheelchairs thereby negatively impacting rest of shore excursion passengers
Recommended
Great cruise ship
By: Cheri
Reviewed on: 10 Sep 2017
The SS Explorer is exceptional! We were more then pleased with the beauty of the ship, the staff, the food, our cabin, the shore excursions and etc. etc. Regent is a fantastic cruise line and they out did themselves on the beautiful ship!