Reviews and Recommendations
Ship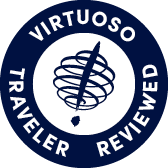 Virtuoso Verified Traveler
All reviews are from confirmed guests sharing exclusive insights
Sort reviews by
Recommended
Home on the Sea
By: sunsfanatic
Reviewed on: 25 Aug 2013
Homey top-end cruises. The best crews on the water with fine food and a relaxing non-glitzy atmosphere where you never feel crowded or wait in lines. No signing of chits. All staff know your name by day 3 and your likes and dislikes. Large comfortable accommodations. Again, home on the sea.
Recommended
Highly recommended
By: Jinty
Reviewed on: 12 Sep 2013
We were most impressed with the Silver Cloud. The service was excellent, especially our butlers Myrna and Rachelle, Chadrey, and Gao who were always there when needed. I have to say that one of the most impressive things was that everywhere we went everyone seemed to address us by name. The food and wines were excellent,the tours were good looking forward to our next cruise to wherever we decide. The Virtuoso staff and tour was fabulous.
Not Recommended
Very Disappointed
By: Graham
Reviewed on: 28 Nov 2013
The food was average.Serving "mashed potatoes" out of box and a filet mignon it was not.The supervisor in the Restaurant admitted both.Two good dinner services all week both at the La Terrazza.The wait staff are great.The captains officers do not even acknowledge you .
Recommended
Highly recommed
By: Cleo
Reviewed on: 01 Dec 2013
Every trip Eleanor has ever planned for us has been exceptional, down to the finest detail. Cruising on Silverseas' Spirit was a wonderful experience, the food is superb, the staff is gracious and friendly.
Not Recommended
Big Disappointment
By: Dr. and Mrs. S.
Reviewed on: 05 Mar 2014
Ran out of food. (bananas,fresh fruit, lettuce),  Inadequate variety.  Quality poor. Leaks in staterooms; brown water out of faucets; hard, rough towels; shortage of staff in La Terrazza; ; ship in disrepair (AC. elevators, refrigerators.  General disaster.  Never will return.
Recommended
Eceptional experience
By: Not provided
Reviewed on: 01 May 2014
The suite service is simply outsanding, the staff are friendly, attentive and very professional.  The ship is a delight.
Recommended
A delightful experience
By: jjb
Reviewed on: 07 Dec 2014
The trans-Atlantic crossing was clearly used to get extra maintenance done, and for staff training. a couple rough patches with staff and equipment, but on the whole, an excellent passage. The Cloud is beginning to show her age, but still Silversea shines where it counts - customer service.
Recommended
Very nice ship
By: CGLZ
Reviewed on: 23 Jun 2015
The Silver Cloud is a small ship and we were able to dock in very convenient places where other cruise ships could not. The ship is beginning to show some signs of wear (fraying carpet, for example) but otherwise was fine. Our suite (708) was very nice and showed no signs of wear. The butler and cabin person were very attentive and truly outstanding. The food was very good and we appreciated the smaller portions (more was available if desired). At times the food service was a bit spotty bur overall was fine. We were given the opportunity to dine by ourselves or with others at each sitting and chose to sit with others and met a lot of interesting people. The only criticism that is worth noting is that internet access should be included, even if the cruise price is increased. The pay per use or package offerings created some concern about charges and one should not have to worry about such things on a premium cruise.
Recommended
Good ship; Great crew
By: Lou
Reviewed on: 05 Oct 2015
Checking in was extremely easy and convenient, and our butler was extremely welcoming. Our suite was spacious and emmaculate, and the attention to details was impressive. The dining and entertainment was outstanding, especially for a small ship. One excursion was disappointing.
Recommended
Fantastic cruise
By: Jim
Reviewed on: 08 Oct 2015
Since this was our first cruise we really didn't have a reference point. However, we can't imagine one being better than the one we just completed. The accommodations were first class and the crew members were excellent in every respect. We have heard stories from friends who had less satisfying experiences with other cruise lines. We were fortunate that our first experience was with Silversea. They will definitely be our first choice in a cruise line in the future.
Recommended
First cruise was heaven!
By: Art
Reviewed on: 26 Oct 2015
We just finished our cruise on Silversea's Silver Cloud. This was our first ever cruise so we didn't really know what to expect and didn't know if this was was for us. We are so glad that we took the plunge! We loved everything about the experience: our suite was comfortable, the food was yummy and we are refreshed and happy. We heartily recommend Silverseas and hope to join them again as soon as possible.
Recommended
Great Itinerary; Dated Ship; Older Crowd
By: K&J
Reviewed on: 08 Feb 2016
My husband and I are in our early 30s so we knew going into the cruise that we would be one of the youngest people on board. However, I was expecting late 60s not late 70's to early 80's. I kept getting mistaken for a crew member by some of the passengers. Age demographic aside, we selected the cruise because of the itinerary and we weren't disappointed! It was a great way to see the eastern coast of Africa in a short period of time. Service was superior; the staff went out of their way to make sure we had everything we needed. My only complaint is about the decor. It is definitely in need of an update.
Recommended
At home on the Silver Cloud!
By: MMM
Reviewed on: 10 Feb 2016
Our fourth cruise on Silversea was lovely... we cruised down the eastern coast of Africa...we loved everything about it...although the food was not as good as it has been in former cruises...the service and crew is friendly and helpful...the accommodations are always great...and it's always sad to disembark and leave such a comfortable and relaxing environment!
Not Recommended
Wonderful crew, but too many problems with the ship itself
By: Susie
Reviewed on: 15 Jan 2017
The crew was wonderful, but the ship was not in good condition. The air conditioning in our suite never worked well, at times it was stifling. The air conditioning in the Venetian Theater was so frigid, that, eventually, blankets were handed out. The fitness center was so hot and humid, that it was unbearable, and the machines were old and not in good working condition. The food was excellent.
Recommended
Experience on the Silver Cloud
By: Spikey
Reviewed on: 24 Feb 2017
It was wonderful. The staff were more than accommodating and polite. To have a Chronicle arrive at your cabin everyday with the daily news and onboard events was great. Meeting other people and hearing of their experiences was interesting. We like the personal service each & everyone receives on the Silverseas. Hopefully we can do this again soon.
Recommended
Silversea Success
By: Butch
Reviewed on: 06 Mar 2017
The Silver Cloud was excellent. Superb food and a wonderful crew. The ship is going to be refurbished this summer and put into their Expedition fleet so it will no longer be used for regular cruises. As always, Silversea is top notch and an absolutely wonderful cruising experience.
Recommended
Gracious Thoughtful Host
By: VN
Reviewed on: 30 May 2017
The experience was remarkable. The food and spirits exceptional and the people efficient and friendly.
Not Recommended
Cruise ship review
By: Mary Dak
Reviewed on: 18 Jul 2017
Ship went into dry dock right after our cruise. It needed refurbishing which I understand is happening. No problems with staff, food, etc. Our stateroom was roomy. Would have liked a longer stay in Bordeaux and Honfleur.
Recommended
SILVERSEA
By: AB
Reviewed on: 17 Jun 2017
5 days. they say it's 7, but really 5 days.
Recommended
Silver Seas Alaska
By: Cathy Goshorn
Reviewed on: 20 Aug 2017
Pleasant. Good food. Clean ship. Crew was very pleasant and helpful. Nice size ship. Not too many people. The butler was accommodating. Shows were ok. Good was excellent
Not Recommended
We didn't sail on SilverSeas
By: allison bertrand
Reviewed on: 06 Nov 2017
We didn't sail on Silver Seas Cruise Line. The cruise we signed up for was canceled.
Recommended
Antarctica Expedition
By: antarctica girl
Reviewed on: 29 Dec 2017
Service A+. Very informed and capable expedition team (28 for 200 passengers). Team represented all aspects of what we experienced. Very safety focussed and environmentally protective of this continent. Captain managed the trip to minimize the impact of the storms in the Drake Passage delaying departure from Ushuia, but shore excursion to Terra del Fuego added for the inconvenience. We still arrived in Antarctica on schedule. As a seasoned Silversea cruiser we found a slight deterioration in some of the food quality from our previous experiences. Food service was top notch