UnCruise Adventures
Define Your Un-ness
UnCruise Adventures has spent 27 years cruising in the places the big ships can't reach. With just 22 - 86 guests on board, you will get to know everyone. Our crew knows your name, your cabin, and how you like your martini. Expert and engaging guides are the heart of the experience. They will teach you, encourage you, and lead you on grand adventures. After a full day kayaking and bushwhacking, you come back to locally and ethically sourced gourmet meals that will surprise you on an expedition style boat. Learn more about us: uncruise.com/pages/our-uncruise-story
Insider Tip
Can't decide which amazing entrée to try? If you ask, the kitchen will provide you half of one and half of another!

Virtuoso Preferred Supplier Since 10 Jan 1997
Reviews and Recommendations
Ship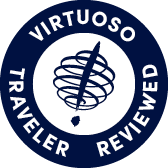 Virtuoso Verified Traveler
All reviews are from confirmed guests sharing exclusive insights
Sort reviews by
Recommended
Inland Passage Cruise with Alaska as the Focus
By: Trombonedaddy
Reviewed on: 08 Jul 2015
We took the UnCruise "Discoverer's Glacier Country" cruise aboard Safari Endeavor this June. The itinerary took us past glaciers, beautiful scenery, and wildlife. The focus was on seeing Alaska, especially the wildlife. Our itinerary was adjusted in real time to maximize the opportunity to see wildlife while at the same time ensuring minimum discomfort due to weather. A special feature of this cruise is that there are no stops in port ... except to embark and disembark in Juneau. You'll be away from wi-fi, cell phones, TV and all the distractions of modern life. Activities were great and appropriate to the wide range of ages on the 80-passenger boat. Bushwhacks (hiking in the wilderness), paddle-boarding and swimming (!) for the adventurous, skiff rides, kayaking and guided walks for the less adventurous. A warm, welcoming, knowledgeable crew made boat life fun and educational, and the food was terrific. The boat is very comfortable ... all in all a spectacular trip.
Recommended
Fantastic Cruise
By: CTTraveler
Reviewed on: 27 Nov 2015
This cruise on the Sea of Cortes was superb in all ways. The crew was professional, passionate about their jobs, personable and approachable, and did everything and anything to try to make sure everyone had a great time throughout the cruise. Food was excellent. Activities, equipment, and training to use the equipment safely and efficiently were great. Interesting and friendly fellow passengers helped make this an active, enjoyable, casual and carefree vacation. Highly recommended.
Recommended
Outstanding Itinerary & Expedition Staff
By: Suz
Reviewed on: 26 Jun 2016
We've been on several cruises and the Un-Cruise Adventure Cruise to Alaska was by far the best. The staff was friendly and knowledgeable, the flexibility exhibited by the expedition leader and captain enabled us to get the most out of each location we visited, the wildlife was spectacular and the food was amazing.
Recommended
Great Experience!!!!
By: EKW
Reviewed on: 20 Jul 2016
Great way to visit Alaska!!! If you are up to some adventure and not looking for luxury.... Views are breathtaking and activities totally worth doing. The photographer expert was a plus to the experience.
Recommended
Skilled, friendly helpful crew
By: P & C
Reviewed on: 05 Jan 2017
We were totally impressed with how caring, helpful and accommodating the crew was on the Safari Endeavour. It was evident they loved their job and had our safety as their highest regard. The presentations were most interesting and the presenters showed they were knowledgeable and enthusiastic about the subject. Delicious food and great tasting red wine!
Recommended
title
By: elmo
Reviewed on: 02 Feb 2017
Excellent - food, accommodations and activities all were wonderful but best of all is the staff, which is always helpful, ever available and, most of all, enthusiastic about the trip and the adventures.
Recommended
Baja California/Sea of Cortes
By: Linda
Reviewed on: 11 Feb 2017
Excellent trip! Knowledgeable and fun staff. Great food, saw and learned amazing things. Truly an adventure vacation.
Recommended
Alaska July 9 - 16 Northern Passage and Glacier Bay
By: lmh
Reviewed on: 23 Jul 2022
A very professional operation - the crew and guides seemed to be carefully selected and proficient in their areas of expertise. The food was consistently excellent and accommodations comfortable. Despite the pre-trip documentation by passengers of Covid-19 vaccination, it wasn't enough to stem it's quick presence - the first case appearing within 2 days, with 17 reported cases during the week. My own case appeared within one day of disembarking. I believe pre-trip testing along with the exclusive use of KN-95 masks should be stipulated as a trip requirement.
Recommended
The cruise for people who hate cruises
By: Leland B
Reviewed on: 16 Jan 2018
Overall, this was an incredible vacation with Uncruise in the Gulf of California (Baja). From the moment they picked us up in Cabo san lucas to when they dropped us off at the airport, we were struck with their level of organization and attention to detail. It wasn't over the top, but it was incredibly competent. Our ship held approximately 84 guests, but there were only 68 on board. It was a manageable size, enough to fill the boat with energy, but small enough to get to know folks without getting overwhelmed. There were roughly 20 kids on board during this xmas cruise, which worked out great for my 2 kids (12 and 16 years old). Rooms were small, but clean and perfect as a home base for 7 days. The lounge and dining hall were the main hangout spaces. Food was excellent and there were enough options to work for my family. Activities and options worked well, weren't too short or too long. Some were flat-out amazing (sea lions, whalefish). Well worth it.
Recommended
uncruise baja
By: ace
Reviewed on: 26 Jan 2018
crew was great, food good, beautiful scenery
Recommended
Baja
By: Jim
Reviewed on: 02 Mar 2018
Had a wonderful time. Enjoyed the entire trip.
Recommended
Marine life
By: Happy
Reviewed on: 09 Mar 2018
We really had a great time! Staff was very accommodating and the passengers were inclusive. Loved the talks.
Recommended
UnCruise does it again
By: Mike
Reviewed on: 17 Mar 2018
We have travelled with UnCruise in the past and once again they provided a delightful trip. There was the right balance of activity and relaxation. The crew were all personable, professional, and totally delightful. Food and drinks were excellent and plentiful. The ship was comfortable and fully met our needs. UnCruise provided a wonderful platform to have our 50th Anniversary celebrations with our daughters and their husbands.
Recommended
Alaska inland passage
By: Leone
Reviewed on: 20 Sep 2018
Outstanding. Absolutely no complaints. Better than we ever imagined
Recommended
Baja Mexico trip
By: CB
Reviewed on: 15 Feb 2019
We really enjoyed this larger boat.
Recommended
Room for improvement
By: Sophia
Reviewed on: 09 Mar 2019
While I enjoyed the trip a great deal, there was a lot of downtime, waiting for the next activity. An example would be if you signed up for snorkelling in the morning, you would be occupied for an hour with the rest of the morning to yourself. This was to allow for the others on the ship to take their turn. I would recommend more coordinators so that you could double your snorkel time.
Recommended
Sea of Cortes Uncruise
By: Maureen
Reviewed on: 01 Apr 2019
The time aboard ship was great! The Safari Endeavor was very comfortable. The were drawers, short hang areas and a long hang area in the cabin. the mattresses were comfortable. All of the facilities were actually in the bathroom with a separate area within the bathroom for the shower. The food was really delicious and we had table service for every meal, which was nice. I don't really like to stand in line for my food. The activities were well planned. We were provided with masks, fins and snorkels and had 2 great wildlife experiences with them. One snorkeling with sea lions and the second snorkeling with whale sharks. We also had other opportunities to snorkel and saw a vast variety of fish. It was like swimming in an aquarium. The staff are great, very friendly, helpful and knowledgeable. We had morning yoga sessions and a massage was offered to everyone on board. this was a really great trip. Great value for the money.
Recommended
Alaska
By: Jimb
Reviewed on: 01 Sep 2019
They took great care of us. The activities were interesting and rigorous. The food was very good and not too much. We saw one other ship so we were truly in the wilderness. Our fellow travelers were courteous and very interesting.
Recommended
Baja
By: Carol
Reviewed on: 04 Oct 2019
We had a great FUN adventure.