Ship Info
What's Included
Included
Shipboard accommodations Ocean transportation Most meals Some beverages Most entertainment aboard the vessel
Not Included
Airfare Transfers Items of a personal nature government taxes and fees additional Anything not listed as included
Ship Overview
Registry
Information was not provided
Reviews and Recommendations for Mariner of the Seas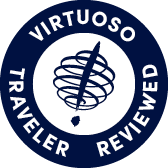 Virtuoso Verified Traveler
All reviews are from confirmed guests sharing exclusive insights
Sort reviews by
Recommended
Memorable Cruise
By: J&Kcruise again
Reviewed on: 19 Nov 2013
This was a memorable cruise with great accommodations! We especially enjoyed the Diamond Club benefits. We also liked our table of 8 who were ALL from the great state of TEXAS!
Recommended
Asia Cruise
By: Jean
Reviewed on: 30 Mar 2015
Cruise is a little bit old and the food is not as good as it used to be. However, the prices have gone down significantly. You get what you pay for. The services at the ship from the crew members were very professional!
Recommended
Shanghai to Japan
By: Bob
Reviewed on: 29 May 2017
Staff was very friendly and made it an enjoyable cruise. We were in a very small minority of English-speaking guests on the cruise - we knew this in advance, and this was not a problem. In fact we were treated as VIP "International guest"
Recommended
Cruise from Singapore to Dubai
By: Lee Dawn
Reviewed on: 28 Apr 2018
Everything was wonderful on board the Mariner of the Sea. Entertainment, food and Shore excursions were good.
Recommended
Nice Boat
By: Shea
Reviewed on: 15 Aug 2018
So much to do so little time!!!! Great time on this boat!! Staff was beyond professional. Food was amazing. Will go in rccl again. Loyal customer.
Recommended
Cruise 2018
By: Julie
Reviewed on: 01 Oct 2018
This was our first cruise. All of the crew members were very friendly and helpful. We had a great time! Enjoyed the entertainment and the food was great!
Recommended
Nice
By: Daiana
Reviewed on: 13 Oct 2018
Very beautiful nice staff and nice rooms
Recommended
Nice ship, great service!
By: Barb
Reviewed on: 02 Mar 2019
Perfect! It was clean and updated. The service and food was excellent.
Recommended
Mariner Is still a lovely old ship
By: Patrick
Reviewed on: 02 Mar 2019
The Mariner has been updated to meet the desires of family and the short term sailings that they are doing at this time. The food was really good and as a frequent Princess traveller - The food in the regular restaurants has taken unbelieveable increase in options and taste. There was escargot nightly and Prime Rib the first night. It was a delightful experience that has drastica;lly improved since our last Trip on this very ship.
Recommended
Cwruise
By: Dan
Reviewed on: 13 Mar 2019
It was good we loved the service and the renovation was very nice. Food was great as well as the speciality restaurants. Would definitely do mor short cruises again on this ship
Recommended
Ship
By: Michele
Reviewed on: 27 Mar 2019
Dining Room Waiter Erwin and Assistant Waiter Carlos were great!! State Room attendant Herman was great.
Recommended
Birthday Cruise
By: Patty
Reviewed on: 15 Mar 2019
Great. The room was spacious and comfortable. Nice
Recommended
First Diamond trip
By: Debby
Reviewed on: 13 Mar 2019
This tells it all Love RCCL. The makeover of the ship was Great
Recommended
Had a good time
By: Tomeka
Reviewed on: 02 Apr 2019
We had a good time however, we were deceived with the picture package. We didn't get most of the pictures we took with our family, and we paid for unlimited pictures, they said they couldn't find our photos.
Recommended
First cruise was awesome!
By: Cathie
Reviewed on: 28 Mar 2019
We really enjoyed our first cruise together! Our room (with window) was surprisingly spacious. The food was amazing, we found no reason to dine in any of the up-charged restaurants! We were very impressed with our waitstaff, room service, bartenders and other employees. The highlight of the trip was our day spent at CocoCay! What a beautiful place! I would have loved to have spent both days there and bypassed Nassau. It was a wonderful trip and I will definitely be a repeat customer! :)
Recommended
Customer Service
By: Ineta
Reviewed on: 08 Apr 2019
The staff were excellent. Room service was awesome and staff in the dining room area was great. They all ensured that we had a good time.