AmaMagna
AmaWaterways
At nearly twice the width of traditional European river ships, AmaMagna is a distinctive evolution of AmaWaterways' European river fleet. The AmaMagna was designed for contemporary and dynamic take on river cruising, as well as ocean cruisers accustomed to the luxury of more.
AT A GLANCE
Beauty Salon
Complimentary Wi-Fi Access
Elevators
Fitness Center
Laundry/Dry Cleaning
Library
Onboard Weddings
Specialty Restaurants
Swimming Pool
Water Sports Platform
Ship Info
What's Included
Included
Most accommodations are suites, ranging from 355 sq. ft. to 710 sq. ft., featuring step-out

balconies
Ship Overview
Inaugural Sailing
Information was not provided
Tonnage
Information was not provided
Public Decks
Information was not provided
Passenger Capacity
Information was not provided
Crew
Information was not provided
Reviews and Recommendations for AmaMagna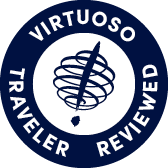 Virtuoso Verified Traveler
All reviews are from confirmed guests sharing exclusive insights
Sort reviews by
Recommended
AmaMagna Danube Cruise
By: Trish
Reviewed on: 19 May 2019
Beautiful ship and we were lucky to sail on her maiden voyage. The entire crew from Captain to wait staff was gracious and helpful. We really enjoyed Jimmy's Restaurant and the friendly, intimate atmosphere where it was easy to meet other shipmates. The ship was well thought out, although we couldn't enjoy the top deck often because of the weather. It was wonderful to be there when the weather cooperated and join one of Tiago's classes. The comfortable state rooms are well appointed with good space. I appreciated the double sink, but my husband would have preferred more room in the commode space. He would say it was a little tight for men Tours were well organized with knowledgeable guides. More control on the size of the groups would be appreciated. The bicycle tour from Passau was great and the guides were very helpful. FYI another 8 km would have been nice for lunch at a lovely village. The Bicycle tour near Durnstein was too large with inattentive guides.
Recommended
Beautiful Ship
By: TamDen
Reviewed on: 31 May 2019
Cruising on the AmaMagna was a wonderful experience. The crew was friendly and very accommodating. From the moment you enter the ship to the time you disembark, you feel as if they appreciate your choice to cruise with AmaWaterways. The ship is beautiful with a perfect layout. The amenities were just right for us, and we enjoyed the workout room and exercise programs available along with the variety of tours at each port. We really enjoyed breakfast in the Al Fresco restaurant for the views and highly recommend reserving one night to dine at The Chef's Table.
Recommended
AmaMagma
By: Kathy M.
Reviewed on: 27 May 2019
Excellent! The ship is beautiful and the crew took care of our every need! Peter Whitehead was our Cruise Manager. He met us in the precruise stay in Budapest and stayed with us through our post stay in Prague. I would highly recommend AmaWaterways!!!
Recommended
Maiden Voyage
By: Bryan
Reviewed on: 01 Jun 2019
AmaMagna - The King of the Danube! Unknowingly when we booked we were treated to being the first passengers of the new AmaMagna River Boat. What a magnificent ship. The largest river cruise vessel in the industry was highly anticipated at each port we visited. Rightfully so! Our standard balcony room was large. The shower was larger than some of the European hotels we stayed in on either side of our river cruise. The staff was amazing. Friendly and always ready to help or merely converse. The port activities were just what we were looking for. A variety to pick from and hosted by people who actually lived in each port city. We got an insiders view of each port we visited. This was our second AMA cruise, they are the best.
Recommended
Our trip on the AMAWATERWAYSMAGNA
By: MELIAD123
Reviewed on: 04 Jun 2019
From the moment we boarded the ship until our desembarcation,the crew. from the cleanliness of the room to the waiters in the dining rooms and lounge were excellent,friendly and the best. Kudos to all of them!.
Recommended
Amamagna
By: Janet
Reviewed on: 08 Jul 2019
First class. It felt like being on our own personal yacht.
Recommended
Sets the standard for river cruising
By: Tom and Beth
Reviewed on: 18 Jul 2019
First class. Neither of us had been on a river cruise before and weren't sure what to expect, but even at that, the AmaMagna cruise exceeded every expectation. The staff was, as promised, so completely attentive. Dining was easy, and as casual or as dressy as you would like (there were four restaurants). The ship is beautiful and our stateroom was spacious with significantly more storage than we expected. It was larger than some hotel rooms we've had in fine hotels. The excursion options were plentiful and varied and the guides were first-rate, so knowledgeable and personable. And, when we got to the Budapest airport there were two staff members there to ease our way through check-in, far beyond expectations!
Recommended
danube
By: john b
Reviewed on: 21 Jul 2019
great could not have asked for more great crew,etc
Recommended
River cruise
By: Essi
Reviewed on: 05 Aug 2019
The ship is modern luxurious, spacious and has facilities for satisfying my family from the age of 14 to 78 years! The crews were very helpful and cheerful and accommodating any reasonable requests.
Recommended
Wonderful - the top river cruise on the Danube
By: Peter from Edmonton
Reviewed on: 04 Aug 2019
This is an amazing river boat, significantly wider than any other on the Danube. That means it could offer more. All the space was put to excellent use with Cabins that were larger and had proper balconies. The service levels, food, and crew were absolutely first class, and I talk as somebody who has been lucky enough to travel on more than 25 previous cruises. This was the best food I have had on any of them, and service in the absolute top rank. Strongly recommended
Recommended
Danube River Cruise
By: Buck
Reviewed on: 14 Aug 2019
The ship was practically new and had more amenities than one would expect. It was in a word 'spectacular' and the service was unbelievably top notch. Add to that the absolutely amazing cuisine and you have a total experience for the memory books.
Recommended
Magna-ificent
By: Mikey
Reviewed on: 19 Aug 2019
The increased space makes the ship feel less like a river cruise ship, yet all of the public spaces remain warm and inviting. The staff was wonderful. It was a memorable cruising experience.
Recommended
Great
By: Mindy
Reviewed on: 24 Sep 2019
We liked the ship because it was new and the top deck was fantastic. The bathroom in the regular cabin was a nice size .
Recommended
Amazing river cruise
By: Ranie
Reviewed on: 28 Sep 2019
Perfect! Food was excellent and the staff couldn't do enough for the guests! Beautiful ship! Largest river boat. Cant imagine going on anything less beautiful.
Recommended
Danube Cruise
By: Robert H
Reviewed on: 03 Oct 2019
We had a terrific time on the AmaMagna. The captain, cruise director and the entire staff and crew were the best ever. Service was exceptional and the food and wine were outstanding. The ship is a big step above others in terms of amenities and comforts. My only negative comment is that on board musical entertainment was weak. Would book again!
Recommended
September Danube cruise
By: Tlh
Reviewed on: 09 Oct 2019
Amazing first time cruise for us. It will be difficult to cruise on another ship after AmaMagna. Neither of us had taken a cruise and weren't sure if we would like the experience. We are more self directed travelers, that said we found the easy routine and great staff and ship amenities very welcoming. Great food and an spacious stateroom didn't hurt! The option of 4 different dining options was great and we tried each. Daily activities were extremely well planned and enjoyable.. our Cruise Director, Peter, was outstanding. Our only disappointment was the water level was too low for the AmaMagna to cruise all the way to Budapest and we ended the trip with an hour bus ride into Budapest. The Captain and crew worked hard to get us that close to Budapest and we were scheduled to have dinner with the Captain that evening, but he had a difficult evening ahead of him and had to cancel. We would recommend the AmaMagna to anyone!