Multi-Day Tour | Private
India - Gujarat – Undiscovered India - Greaves India
(14 days)
Greaves Tours LLC India
Mumbai, India To Mumbai, India
Valid for Departures Now Through: 15 Jun 2018
India - Gujarat – Undiscovered India - Greaves India
(14 days)
Itinerary
DAY
LOCATION(S)
HOTEL
MEALS
DESCRIPTION
Day 1

Mumbai, India


The Leela Hotel
Breakfast

Day 1: Arrive Mumbai

On arrival transfer to the Leela Hotel

Day 2

Ahmedabad, India


House of MG Hotel
Breakfast

Day 2: Mumbai – Ahmedabad

Morning transfer to Mumbai Domestic Airport for a flight to Ahmedabad, the most populous city in the state of Gujrat home to many buildings and monuments of historical and religious importance. On arrival in Ahmedabad transfer to House of MG hotel

Day 3

Ahmedabad, India


House of MG Hotel
Breakfast

Day 3: Ahmedabad

Morning proceed for an exclusive Heritage walking tour of Old city in Ahmedabad. The walk begins from the picturesque Swaminarayan Mandir in Kalupur and ends in the most glorious architectural legacies, the Jama Masjid. Explore the numerous havelis, ornamental facades, workplaces of artisans and number of magnificent Hindu and Jain temples.

Day 4

Dasada, India


Rann Riders Resort
Breakfast, Lunch, Dinner

Day 4: Ahmedabad – Patan – Modhera – Dasada

Morning drive to Dasada and enroute visit Patan, Rani Ki Vav and Modhera. Patan is a dusty, little visited town, but its narrow streets are lined by the elaborate, faded wooden houses and more than 100 Jain temples, which are worth exploring. The largest of the Jain temple is Panchasara Parasvanath. The major tourist attractions in Patan are Rani ki Vav, Sahastralinga Talav and Khan Sarovar. Later visit Modera an almost deserted hamlet off the beaten track 100km northwest of Ahmedabad. Modera is famous for its Surya Temple, beautifully balanced and intricately carved. On arrival in Dasada check-in at Rann Riders Resort .

Day 5

Dasada, India


Rann Riders Resort
Breakfast, Lunch, Dinner

Day 5: Dasada

Morning set on a jeep safari to explore the Rann of Kutch Wildlife Sancturary. The Rann of Kutch is famous for its white salty desert sand and is reputed to be the largest salt desert in the world. The Rann of Kutch region is also home to a range of ecologically rich wildlife such as the flamingos and the wild ass. Rann is also a part of a few sanctuaries such as the Indian wild ass sanctuary, Kutch desert wildlife sanctuary etc. It is a paradise for wildlife photographers and nature enthusiasts alike. Afternoon go on an excursion to nearby villages to see tribal settlements.

Day 6

Bhuj, India


The Bhuj House
Breakfast

Day 6: Dasada – Bhuj

oday morning drive to Bhuj – known as the Jaisalmer of Gujarat, Bhuj is the most important city in the Kutch region of Gujarat. The city is a maze of alleys with fine examples of Gujarati architecture that can be found in the form of houses and temples. The city of Bhuj is a paradise for tourists who are interested in purchasing handicrafts especially embroidered textiles. On arrival check-in at The Bhuj House Afternoon enjoy a sightseeing tour of Bhuj exploring Aina Mahal, bell tower in Prag Mahal, Kshtrapa inscriptions in the Kutch museum, which is believed to be the oldest museum in the region. Engage in some shopping of Bandhani (tie & dye), hand-printed saris, embroidery, needlework and ornaments that are exquisite to this region.

Day 7

Bhuj, India


The Bhuj House
Breakfast

Day 7: Bhuj

Today explore the North Banni villages – located between the dry arid Rann and the hinterland

Day 8

Gondal, India


Orchard Palace Hotel
Breakfast

Day 8: Bhuj – Gondal

Morning drive to Gondal and on arrival transfer to Orchard Palace Hotel Afternoon enjoy the sightseeing tour of Gondal visiting Naulakha Palace and Ayurvedic Pharmacy.

Day 9

Sasan Gir, India


Lion Safari Camp
Breakfast, Lunch, Dinner

Day 9: Gondal – Junagadh – Sasan Gir

Morning drive to Sasan Gir en-route visiting Jetpur screen-printing, Uparkot Fort and Museum at Junagadh. On arrival check-in at Lion Safari Camp Rest of the day at leisure.

Day 10

Sasan Gir, India


Lion Safari Camp
Breakfast, Lunch, Dinner

Day 10: Sasan Gir – Somnath – Sasan Gir

Early morning game drive at the Gir National Park by shared jeep in search of the elusive lion. Gir forest is the only place in the world, where the Asiatic lion can be seen in its natural habitat. Also one will come across a host of other herbivores like Chital, Nilgai - Blue Bull and rare four horned antelopes. Later in the morning go on an excursion to Somnath Temple (approximately an hour drive each way)

Day 11

Bhavnagar, India


Nilambagh Palace Hotel
Breakfast

Day 11: Sasan Gir – Bhavanagar

Early morning game drive at the Gir National Park by shared jeep Afternoon transfer by road to Bhavnagar and on arrival, check-in at Nilambagh Palace Hotel (Heritage Room)

Day 12

Bhavnagar, India


Nilambagh Palace Hotel
Breakfast

Day 12: Bhavanagar – Palitana - Bhavanagar

Today morning drive to explore the beautiful Palitana Jain Temples - one of the most sacred sites of Jainism. (there are approximately 3700 steps to the Shrine, palanquins can be requested if required) Rest of the day at leisure.

Day 13

Mumbai, India


The Leela Hotel
Breakfast

Day 13: Bhavanagr – Mumbai

Morning transfer to Bhavanagar Airport to board a flight to Mumbai. On arrival transfer and check into The Leela Hotel. Rest of the day at leisure

Day 14

Mumbai, India


None

Breakfast

Day 14: Depart Mumbai

Early morning transfer for onward destination.
Tour Features
Experience(s)
Experiences have not been selected at this time
Description
Step off the tourist trail and see beyond the bright lights of Mumbai and discover the unique treasures of Gujarat. Often overlooked, this state is well worth a visit being home to some of the most unique heritage and natural history India has to offer. From the superb Indo-Islamic architecture and bustling bazaars of Ahmedabad, to the luna like desert salt pains of the Kutch, home to the rare wild ass and the Sasan Gir Forest the last remaining habitat of the Asiatic Lion. This tour also includes visits to the 11th Century Sun Temple at Modhera and the breathtaking marble shrines high up on Shatrunjaya Hill.
About Us
Complex and dazzling, the Indian subcontinent is a place where destination knowledge is paramount. With our help, travelling will be effortless and exciting. Greaves provides expert advice, tailor made itineraries and on-the-ground support. Greaves Travel employ a large network of dedicated tour specialists all of whom have extensive knowledge of the land, culture and language. Each itinerary is meticulously planned incorporating enchanting hotels and luxurious travel to ensure the discerning individual the opportunity to fully immerse themselves in the excitement, splendour and magic that is the fascinating Subcontinent.
Insider Tip
Contact your Virtuoso Travel Advisor for insider knowledge to help enhance your experience.
Terms & Conditions
Deposit Policy: A deposit of US$750 per person and payment of domestic airfare are required at time of booking.
Final Payment Policy: Balance of the tour price is due 90 days before departure. If a booking is made within 90 days of travel, full payment of the tour is required at time of booking.
Cancellation Policy For Land Tours:Should it become necessary to cancel your itinerary at any time after it has been confirmed, the following cancellation fees will apply.
90 days before travel: Total cost of deposit and applicable airfare penalty
60-89 days: 25% of entire tour price
45 - 59 days: 50% of entire tour price
34 - 44 days: 75% of entire tour price
01 - 33 days: 100% of entire tour price
Special cancellation terms may apply during festive periods.
Full non-refundable payment is due 90 days prior to departure during Pushkar Festival, Christmas and New Year. Please check with Greaves when making your booking.
Cancellation Policy For Train Tours: Should it become necessary to cancel your train itinerary at any time after it has been confirmed, the following cancellation fees will apply.
90 days before travel: Total cost of deposit
70 to 89 days 25% of entire tour price
55 to 69 days 50% of entire tour price
47 to 54 days 75% of entire tour price
01 to 46 days 100% of entire tour price
Please note: Due to advanced deposit conditions imposed by some hotels, airlines, wildlife resorts and services, we may require a higher non-refundable deposit on certain itineraries. Special cancellation terms and fees may also apply. Our staff will inform you at the time of booking.
We cannot make sightseeing or transportation reservations without arranging the services of our representatives and hotel bookings.
Visas and Travelers Insurance: It is the passengers own responsibility to obtain travelers insurance, visa/permits and other documentation required for travel. For Bhutan, Greaves obtains the travel permit for our clients. Travel insurance is highly recommended for travelers.
Payment Options: We accept American Express, Master Card, VISA, travel agency checks and wire transfers. Payments are processed within the United States in US dollars.
Prices: All prices quoted at time of proposal are subject to change until time of booking. A final tour price is given at the time of confirmation of the booking of hotels and travel services. Individual and itemized contract rates are not disclosed.
Inclusions & Exclusions: Services included and excluded vary from tour to tour, and will be advised at the initial proposal itinerary and throughout the booking process.
The trademarks VIRTUOSO, the Globe Swirl Logo and SPECIALISTS IN THE ART OF TRAVEL are registered trademarks of Virtuoso, Ltd. Virtuoso, Ltd. has a U.S. copyright registration for the Globe Swirl Logo, ©2000. All rights reserved. Virtuoso CST#2069091-50. California CST# 2069091; TA# 808 - Registered Iowa Travel Agency; Washington UBI # 601 554 183. Registration as a seller of travel does not constitute approval by the State of California.
Reviews and Recommendations for Greaves Tours LLC India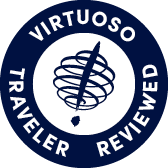 Virtuoso Verified Traveler
All reviews are from confirmed guests sharing exclusive insights
Sort reviews by
Recommended
Recommended
By: Debby
Reviewed on: 05 Apr 2014
very attentive and always following up and there for every part of the multiple part trip. Excellent accomodations and service 
Not Recommended
Awful
By: liliherz
Reviewed on: 16 May 2014
In sum,they work with the over 60 crowd & my trip fell short on many, many levels wasting not only money but my time.  Traveling 7-9 hrs by car to sight see for 3 hrs at the destination, in total, & spending 2 nights there!  As explained to me by the local contact, "we provide you with time to relax & enjoy the hotel."  1) if the hotels were nice/clean/decent I wouldn't mind relaxing after a long, hard day of touring, exploring. I did not travel around the world to relax in a hotel.  I don't understand how this company stays in business & has won the awards it claims.  I enjoyed 1/2 the guides.Luckily the driver was great since I spent most of my time with him.  To sum it up, I was highly suspicious of the itinerary pre-departure, and they were confirmed during my travels with unsolicited comments on it by various hotel staff and other locals who reviewed it.  Awful, just awful. Will be contacting AMEX-platinum member, to see what I can do.
Recommended
Excellent trip planner
By: Carol
Reviewed on: 01 Feb 2016
Lena planned our family trip to India on the Mumbai Express. When health issues forced my husband and I to cancel our trip, Lena got all the documents together for me to submit to our insurance company. Our son and daughter in law did take the trip and they loved it! Lena even called the tour operator to get them upgraded to our suite. Lena took it upon herself to call the airline and get our non-refundable tickets refunded! To me an excellent travel agent can not only create the perfect trip but will also be there for you when things fall apart.
Recommended
Would use again.
By: Snowman
Reviewed on: 09 Oct 2017
They were punctual and very professional. We did not appreciate the side trip to the marble processing shop. This not only took away valuable time in our day but also was left feeling we had to purchase something we had no interest in. That left us with a "sour taste " . No where in our itinerary was this mentioned.
Recommended
India
By: Freddy🛳🕌
Reviewed on: 23 Nov 2017
They were amazing. Great buses. Awesome tour guides.
Recommended
India, Nepal & Bhutan
By: Lensing
Reviewed on: 25 Nov 2017
We were very pleased with all aspects of the work done by Greaves. Their onsite representatives were excellent. They were always on time and had quality suggestions. The guides and drivers were very good in all aspects. I would definitely be pleased to suggest to friends that Greaves is high quality.
Recommended
India # 2
By: India #2
Reviewed on: 26 Mar 2018
This was the second time we used Greaves. They were very helpful ( Rose, at the Chicago Office ) in helping us obtain our e-visas. We Really liked our driver Das, who stayed with us the whole trip - we would highly recommend him. Two of our guides were just so-so...Our guide in Kochin - was not that interested in going out of his way or showing his " passion " for his hometown. Our guide in Mumbai - was also not great - we thought she made a poor choice selecting a lunch restaurant and seemed to be more worried about herself. However, we had been to Mumbai before so we knew a lot and had free time the next day to do what we wanted. Our guide in the Tea Estates - Matthew was terrific!