Multi-Day Tour | Escorted, Group
Iceland Awakening
(10 days)
International Expeditions
Reykjavík, Iceland To Reykjavík, Iceland
Dates:
Iceland Awakening
(10 days)
Day 6
Lake Myvatn, Iceland
Day 7
Lake Myvatn, Iceland
Itinerary
DAY
LOCATION(S)
HOTEL
MEALS
DESCRIPTION
Day 1

Reykjavík, Iceland


None

None

Depart Home to Reykjavik

Depart your home city on independent overnight flights to Keflavik, the international airport for Reykjavik.

Day 2

Reykjavík, Iceland

Icelandair Hotel Reykjavik Marina
Breakfast, Lunch, Dinner

Keflavik / Reykjavik

Upon arrival in Keflavik you'll be met and escorted to your hotel in Reykjavik where rooms have been pre-blocked to ensure immediate occupancy. After breakfast and rest, spend the afternoon exploring Iceland's capital and nearby bird cliffs on a guided excursion where you enjoy seeing colonies of puffin, gannet and other sea birds. Next, stroll the old harbor, a growing and colorful part of the city. Explore the old town center with the Icelandic parliament Althingi and the town hall before you observe the abundant waterfowl population on Tjornin Lake. Join your fellow travelers for dinner this evening. Spend two nights at Icelandair Hotel Reykjavik Marina, a restored historic property in a privileged location on the waterfront of the old harbor. (BLD)

Day 3

Reykjavík, Iceland

Icelandair Hotel Reykjavik Marina
Breakfast, Lunch

Reykjavik: The Golden Circle

Today you'll explore a collection of Iceland's greatest natural attractions, the iconic Golden Circle. Stop in Hveragerdi where you see the powers of geothermal energy at work. Try Icelandic black bread, baked using the warm ground as an oven. Next, visit family-run Fridheimar Farm where you tour the greenhouse and enjoy lunch. Watch a demonstration of the power and ability of the majestic Icelandic horse. Once you witness first-hand the warm personality, intelligence, sure-footed ness and unique gaits making them a special breed, you'll understand why the locals are fiercely proud of their horses. Continue to Geysir to find amazing geological forces at work as you stroll the geothermal park sitting atop a vast boiling cauldron of steam and lava. Belching sulfurous mud pots of unusual colors, hissing steam vents, hot and cold springs, warm streams and primitive plants can all be found here. Continue with a stop at Gulfoss, a waterfall dropping over 100 feet into a canyon over a mile long. It offers a spectacular view of the forces and beauty of untouched nature. Stop in Thingvellir National Park, site of one of the oldest parliaments in the world. Parts of Thingvellir form a fissure zone running through Iceland and are situated on the tectonic plate boundaries of the Mid-Atlantic Ridge. This might be the only place in the world where you can walk on ground not part of any continent! Back in Reykjavik, see Hofdi House where Reagan and Gorbachev held an historic summit in 1986. Visit Hallgrimskirkja church, designed to mimic basalt lava columns, a common formation found throughout the island. Your evening in Reykjavik is at leisure to reflect on the wonders you enjoyed today and the adventures to come. Local staff will have restaurant recommendations and ideas for you to enjoy your night in this vibrant and friendly city. (BL)

Day 4

Stykkishólmur, Iceland

Fransiskus Hotel
Breakfast, Lunch, Dinner

Snaefellsnes Peninsula / Stykkisholmur

Explore the Snaefellsnes Peninsula, home to majestic mountains, a variety of birdlife, basalt columns and Snaefellsjokull, the mountain where the characters of Jules Verne's Journey to the Center of the Earth ascended on their expedition to find the core of our planet. Often called "Iceland in Miniature," the 90-km long peninsula holds many of Iceland's most Iconic sites, such as Kirkjufell Mountain and relics from explorations long ago. If they are nesting here at the time, stop at Gerðubergfor for chances to observe gyrfalcons. If seals are in the area, stop at Ytri-Tunga to see. Búðahraun is your next stop for the black basalt lava, orange shell sand and the lonely church. Arnarstapi is perhaps our most important stop – for the kittiwakes, fulmar, gulls, Arctic terns and more. In the afternoon, survey the Svalþúfa bird cliffs for murres and more kittiwakes before ascending Saxhóll crater for amazing views of the area. On the northern side of the peninsula, you'll visit a fishing village (or two) while continuing to enjoy dramatic mountain and ocean views. The capital of Snaefellsnes, Stykkisholmur has only about 1,000 inhabitants and is one of the most attractive towns in the country. Spend the night at Fransiskus Hotel, a former Catholic monastery, in Stykkisholmur. (BLD)

Day 5

Siglufjördur, Iceland

Hotel Siglo
Breakfast, Lunch, Dinner

Vatnsmes Peninsula / Troll Peninsula / Siglufjordur

Today we travel across the island to the end of the Troll Peninsula, one of Iceland's most beautiful and remote regions. Along the way you'll enjoy viewing scenic countryside and fjords. Your exact itinerary will depend on weather, road and other conditions at the time, but planned stops include Thingeyrar, the first stone church built in Iceland, and Borgarvirki, mentioned in the Sagas as a military installation. Hvitserkur Rock is one of the most photographed attractions in Iceland. Here, a 15-meter high basalt column that has two holes along the water make the rock resemble a dragon taking a drink from the sea. Continue through the rugged countryside until you reach Siglufjordur. After the collapse of the herring fishing industry, Siglufjordur became a sleepy village until recently, when tunnels in the mountains were opened and the town was rediscovered. Check in at the new and posh Hotel Siglo, a warm and comfortable property right on the waterfront. (BLD)

Day 6

Lake Myvatn, Iceland

Vogafjos Guesthouse
Breakfast, Lunch, Dinner

Siglufjordur / Hauganes / Godafoss / Lake Myvatn

The Herring Era Museum is the only museum in Iceland to win the European Museum Award, naming it the best museum on the continent for 2014. It has been painstakingly and lovingly restored by local donors, artists, architects and volunteers to be a time portal, taking visitors back to the days of the herring boom through displays that bring to life every detail of what it was like to live and work here in those times. Drive south to the cod-fishing town of Hauganes and visit Bruggsmidjan Brewery, makers of Kaldi beer, to sample current varieties and to hear a wonderful story of family, determination, and perseverance. Close to the brewery is Ektafiskur, Iceland's premier cod fishing and processing company, owned and operated by the same family for generations. Elvar Reykjalin hosts as you tour the facility. Those brave enough may become card-carrying members of "The Rotten Shark Club of Hauganes" by sampling fermented Greenland shark and washing it down with a shot (or two) of schnapps produced from a family recipe of local ingredients. Travel south to visit Godafoss, or "Waterfall of the Gods" into which Viking Lawspeaker Þorgeir Ljósvetningagoði cast statues of Norse deities upon acceptance of Christianity in the year 1,000. Continue by road over and through the mountains to Lake Myvatn, one of Iceland's most scenic and geothermally active locations as well as being the nesting ground for thousands of water fowl and other interesting birds that spend the spring in the area. You'll have two nights at the family-owned and operated Vogafjos Guesthouse, in spacious, cozy cottages. Through the windows at receptions you can see the cows giving milk in the very next room, and perhaps watching you right back. (BLD)

Day 7

Lake Myvatn, Iceland

Vogafjos Guesthouse
Breakfast, Lunch, Dinner

Lake Myvatn

What began as a hobby has become a popular way for locals and adventurous visitors to get off the beaten path and experience otherwise inaccessible attractions. "Super Jeeps" are what locals call various models of 4x4 vehicles designed to ride high and to muscle though rough terrain. This allows guests to visit pristine places; places that include thunderous waterfalls, lava fields, and countless volcanic cones and craters. Spend the day exploring Lake Myvatn via Super Jeep, seeing the area's many viewpoints and taking short walks around the lake. In the tall grass marshes bordering the lake are nesting whooper swan, tufted duck, long-tailed duck, red-necked phalarope, common loon and horned grebe. Other species common to the area are harlequin duck, barrow's goldeneye, common redpoll, redwing, winter wren, gadwall, and scarce northern shoveler. Hear stories of the trolls and elves that keep a close eye on you along your journey. Careful not to disturb their homes or unfortunate events will follow at the hands of these vengeful and mischievous creatures! In the afternoon visit the Myvatn Nature Baths and relax in the mineral-rich waters of this natural spa, from which you enjoy commanding views of the sweeping countryside. (BLD)

Day 8

Husavik, Iceland

Husavik Cape Hotel
Breakfast, Lunch, Dinner

Lake Myvatn / Husavik

Another morning of exploration in Lake Myvatn means gyrfalcon, greater scaup, Eurasian wigeon, common scooter, and common pochard may be spotted. After lunch, head north to Tjörnes Peninsula, setting for high cliffs, dramatic views, green hills and nesting birdlife. Watch for puffins and other seabirds as well as more waterfowl and waders in the Aðaldalur area. End you day in the wonderful seaport of Husavik, with its own fjord and views of distant snow-covered mountains. Check in at Husavik Cape Hotel and enjoy dinner. (BLD)

Day 9

Reykjavík, Iceland

Icelandair Hotel Reykjavik Marina
Breakfast, Lunch, Dinner

Husavik / Reykjavik

Enjoy learning about whales and their habitat at the non-profit Husavik Whale Museum before you take a whale-watching boat excursion. The Museum, along with the University of Iceland, has added a much needed educational component to the popular whale watching in the area and you'll learn about their on-going projects during your visit. Some 19 species of whales have been recorded in the waters off Husavik, including minke whale, fin whale and even blue whale. These animals are wild and hence come and go as they please but chances are high for a rewarding experience. There are also tremendous numbers of sea birds, including puffins and razorbills, in the area. From Akureyri you'll fly back to Reykjavik where the Icelandair Hotel Reykjavik Marina is waiting. Enjoy a farewell dinner this evening. (BLD)

Day 10

Reykjavík, Iceland


None

Breakfast

Reykjavik / Depart / Arrive Home City

A transfer to Keflavik is included for you to catch your independent flight out of Iceland and onward to your home city, taking with you fun photos, new friendships and lasting memories of exploring one of the most exciting and adventurous destinations in the world. (B)
Tour Features
Experience(s)
Adventure
Culture, History & Arts
Wildlife & Nature
Description
Think you know Iceland? Do you picture long, bright days with beautiful, clear skies stretching over green, grassy fields? What about abundant birdlife and whales? If not, enliven your imagination and senses alongside the emerging flora and fauna with our Iceland Awakening program!
Home to tremendous numbers of sea birds, including puffins and razorbills, as well as several species of whales, Iceland enchants visitors with its spectacular array of wildlife and breathtaking natural scenery. Come experience awe and discovery with a unique mixture of American and European migratory bird species during the yearly peak of their activity and be thrilled by observing majestic whales and other marine life. From April through September, species of Cetacea—including the Orca, Minke, Humpback, and Blue Whale—can be seen in the North Atlantic and Arctic oceans on either side of the island.
Just as rewarding is sharing Iceland's wonders with its people. Whether you are enjoying lunch at a family-run farm, learning history at the Herring Era Museum, or relaxing in mineral-rich waters of a natural spa, Iceland's Nordic culture is incredible. Along your journey, you'll be accompanied by a native Expedition Leader whose in-depth knowledge weaves everything together and makes possible itinerary adjustments for maximizing opportunities.
About Us
For 33 years, travelers have relied on International Expeditions' matchless expertise to discover the captivating wildlife, inspiring landscapes and fascinating cultures of Earth's most pristine natural and cultural wonders. Our small-ship adventures to the Peruvian Amazon and Galapagos Islands, intimate group journeys to Patagonia, Panama, Costa Rica, Machu Picchu, India and Cuba, and in-depth safaris open the world to curious travelers. IE's engaging, small-group itineraries delve wildlife, customs and ecological issues — all through the eyes of passionate, knowledgeable local naturalists. Our award-winning itineraries include a conservation focus that affords our guests opportunities to visit scientific researchers and even participate in community service projects on select tours.
Insider Tip
Have guests who want a personal look at all the wildlife an area offers? IE's naturalist guides are happy to take guests on spontaneous pre-dawn birding excursions...just ask!
Terms & Conditions
http://www.ietravel.com/booking-terms-conditions
The trademarks VIRTUOSO, the Globe Swirl Logo and SPECIALISTS IN THE ART OF TRAVEL are registered trademarks of Virtuoso, Ltd. Virtuoso, Ltd. has a U.S. copyright registration for the Globe Swirl Logo, ©2000. All rights reserved. Virtuoso CST#2069091-50. California CST# 2069091; TA# 808 - Registered Iowa Travel Agency; Washington UBI # 601 554 183. Registration as a seller of travel does not constitute approval by the State of California.
Reviews and Recommendations for International Expeditions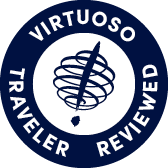 Virtuoso Verified Traveler
All reviews are from confirmed guests sharing exclusive insights
Sort reviews by
Recommended
Galapagos & Machu Picchu Excursion
By: DrummerBoy
Reviewed on: 14 Oct 2013
International Expeditions (IE) provided an amazing trip for both locations. Everything was taken care of, the guides/crew were amazing and the food and lodgings equally terrific. I saw sights that you can't see anywhere else! I would highly recommend this trip for all ages.
Recommended
Splendid trip, diferent and exciting
By: Jose
Reviewed on: 18 Jun 2014
This was a magic and different trip, all nature and splendid vegetation, was something we were really expecting to have in teh Amazons, in the other way the second part of the trip the great machupicchu, and the beautiful Cusco were impresive. Thank you.