Multi-Day Tour | Escorted, Group
Costa Rica: Volcanoes, Rivers & Rainforests
(9 days)
International Expeditions
San José De La Montaña, Costa Rica To San José De La Montaña, Costa Rica
Dates:
Itinerary
DAY
LOCATION(S)
HOTEL
MEALS
DESCRIPTION
Day 1

San José De La Montaña, Costa Rica

Doubletree Cariari

None

Arrive San Jose

Fly independently to San José, where we meet our guide and transfer to our hotel. (Meals Aloft)

Day 2

Tortuguero, Costa Rica

Evergreen Lodge
Breakfast, Lunch, Dinner

San José / Tortuguero

After an early flight from San José to Tortuguero, we take a boat to our hotel and enjoy a peaceful morning to relax. After lunch, visit the small village of Tortuguero, bordered by crashing ocean, lagoons and jungle. Our time will include a visit to the Caribbean Conservation Corporation Museum, where we learn about the Atlantic green sea turtle. You can take a night walk in the rainforest. Spend the next two nights of our Costa Rica travel itinerary at the Evergreen Lodge or similar. (B,L,D)

Day 3

Tortuguero, Costa Rica

Evergreen Lodge
Breakfast, Lunch, Dinner

Tortuguero National Park

Our Costa Rica tour visits the flooded forests of Tortuguero, established to protect the largest nesting ground of green sea turtles in the Caribbean and the surrounding lowland rainforest — home to jaguars, manatees and the endangered great green macaw. During the summer months, thousands of turtles come ashore on these world-famous beaches to lay their eggs. By boat, we glide along the black waters surrounded by towering trees, looking for keel-billed toucans, colorful parrots and the basilisk lizard, also called the "Jesus Christ lizard" because it runs across the water! As we explore the park's canals, look for all six species of New World kingfishers, as many as eight species of parrots, toucans, oropendolas and more, as well as the raphia palm, which has the largest leaves of any plant. Capuchin and spider monkeys may be seen crossing the river in daring leaps. (B,L,D)

Day 4

Sarapiquí, Costa Rica

La Quinta Sarapiquí Country Inn
Breakfast, Lunch, Dinner

Tortuguero / Sarapiquí

Depart the Caribbean this morning for the primary forests, swamps and banana plantations of Sarapiquí, an important region for conservation of birds, butterflies, insects and plants. The crystal Sarapiquí River snakes through the region, beginning in the old crater of the Poas Volcano – joining with the waters of several tributaries such as the Rio Sucio and Rio Puerto Viejo. The moderate rapids are particularly attractive to rafting enthusiasts. However, the banks of the river are also home to monkeys, iguanas, sloth, river turtles and crocodiles, among others. Specialists have identified 79 bird species, mammals such as coyotes, weasels, rabbits, skunks and some cats. Most of the park is covered by primary forest, where there are about 6,000 species of plants representing half of Costa Rica's native species. Spend two nights at La Quinta Sarapiquí Country Inn or similar. (B,L,D)

Day 5

Sarapiquí, Costa Rica

La Quinta Sarapiquí Country Inn
Breakfast, Lunch, Dinner

Sarapiquí

Listen to the morning songs of the forest's birds and frogs on a ride through the Costa Rican lowlands en route to the Cascades. Swim in the natural pools of spring water created by these small waterfalls. Gaze at beautiful tropical butterflies in their natural environment at the on-site Butterfly Garden before walking the trails into the heart of the jungle. After lunch at the hotel, you have an afternoon free to relax or take a variety of tours, including white-water rafting, horseback riding, visiting the canopy zip line or nighttime rainforest tours...perfect for creating your ideal Costa Rica travel adventure! (B,L,D)

Day 6

Arenal, Costa Rica

Arenal Springs Resort
Breakfast, Lunch, Dinner

Sarapiquí / Arenal

Departing Sarapiquí, this morning we explore the Arenal Hanging Bridges, fourteen bridges designed to blend with the environment. As we walk these trails, we'll see flowers and wildlife typical of the rainforest, and enjoy imposing views of Arenal Volcano, active since 1968. In the afternoon we visit the Hidalgo Family Hot Springs for a chance to enjoy soaking in thermal waters surrounded by rainforest. Enjoy a traditional Costa Rican dinner prepared by our host, Doña Mireya. Our accommodations at the Arenal Springs Resort, or similar, offer an unobstructed view of the volcano. (B,L,D)

Day 7

Monte Verde, Costa Rica

El Establo
Breakfast, Lunch, Dinner

Arenal / Monteverde

A boat takes us across Lake Arenal to an ecological farm, where we enjoy lunch and continue our Costa Rica tour. Travel to the Monteverde Cloud Forest, the richest and most complex tropical cloud forest in the New World. The abundance of life associated with the cloud forest is astounding. Within the general heading of "cloud forest" there are actually six distinct forest types at Monteverde, each with its own separate, yet interwoven, plant and animal life. The Monteverde Cloud Reserve contains over 2,000 species of plants, including a wide array of orchids, mosses, ferns and bromeliads. Once settled into the El Establo (or similar), we'll be visited by one of the area's original Quaker settlers to learn about the history and current issues of this sprawling agricultural community. The community was founded in 1951 by a group of American Quakers, most from Alabama. (B,L,D)

Day 8

Monte Verde, Costa Rica

El Establo
Breakfast, Lunch, Dinner

Monteverde

Explore the renowned Monteverde Reserve, looking for tropical birds including parrots, motmots, hummingbirds, toucans and the star attraction: the stunning resplendent quetzal. Monteverde features tumbling waterfalls, giant tree ferns and a lush blanket of mosses and epiphytes, and encompasses six different ecological zones. Cap off your day with a coffee tour. Specialized guides will point out the most important aspects of coffee, its harvesting and processing. Your coffee guides will also highlight the importance of the golden bean on Costa Rica's social, cultural and economic development. Prior to returning to El Establo, our Costa Rica tour itinerary visits the Butterfly Garden, with many kinds of brilliantly colored native butterflies along with medicinal plants and a leaf-cutter ant colony. (B,L,D)

Day 9

San José De La Montaña, Costa Rica
Monte Verde, Costa Rica


None

Breakfast

Monteverde / San José / Depart

Return to San José for our return flight home. If you are making your own international flight arrangements, please note that your departure flight reservations should be made for 2 pm or later. Earlier departure flights will require a separate transfer at your expense. (B)
Tour Features
Experience(s)
Adventure
Family Vacations
Wildlife & Nature
Description
International Expeditions' Costa Rica tour treks across the lush rainforests, cloud forests, mountains and coastline encounters a wealth of wildlife, but also allows time to bond with the friendly people during a relaxing dinner with locals and tour of a coffee plantation — encompassing the natural and human history of this rich land. Forming a natural bridge between North and South America, this peaceful country contains a phenomenally diverse concentration of birds, primates and butterflies, and its far-reaching national parks and reserves have long-been considered the showplace of tropical conservation. For a true rendezvous with nature, Costa Rica travel is calling!
About Us
For 33 years, travelers have relied on International Expeditions' matchless expertise to discover the captivating wildlife, inspiring landscapes and fascinating cultures of Earth's most pristine natural and cultural wonders. Our small-ship adventures to the Peruvian Amazon and Galapagos Islands, intimate group journeys to Patagonia, Panama, Costa Rica, Machu Picchu, India and Cuba, and in-depth safaris open the world to curious travelers. IE's engaging, small-group itineraries delve wildlife, customs and ecological issues — all through the eyes of passionate, knowledgeable local naturalists. Our award-winning itineraries include a conservation focus that affords our guests opportunities to visit scientific researchers and even participate in community service projects on select tours.
Insider Tip
Have guests who want a personal look at all the wildlife an area offers? IE's naturalist guides are happy to take guests on spontaneous pre-dawn birding excursions...just ask!
Terms & Conditions
http://www.ietravel.com/booking-terms-conditions
The trademarks VIRTUOSO, the Globe Swirl Logo and SPECIALISTS IN THE ART OF TRAVEL are registered trademarks of Virtuoso, Ltd. Virtuoso, Ltd. has a U.S. copyright registration for the Globe Swirl Logo, ©2000. All rights reserved. Virtuoso CST#2069091-50. California CST# 2069091; TA# 808 - Registered Iowa Travel Agency; Washington UBI # 601 554 183. Registration as a seller of travel does not constitute approval by the State of California.
Reviews and Recommendations for International Expeditions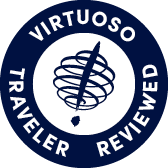 Virtuoso Verified Traveler
All reviews are from confirmed guests sharing exclusive insights
Sort reviews by
Recommended
Galapagos & Machu Picchu Excursion
By: DrummerBoy
Reviewed on: 14 Oct 2013
International Expeditions (IE) provided an amazing trip for both locations. Everything was taken care of, the guides/crew were amazing and the food and lodgings equally terrific. I saw sights that you can't see anywhere else! I would highly recommend this trip for all ages.
Recommended
Splendid trip, diferent and exciting
By: Jose
Reviewed on: 18 Jun 2014
This was a magic and different trip, all nature and splendid vegetation, was something we were really expecting to have in teh Amazons, in the other way the second part of the trip the great machupicchu, and the beautiful Cusco were impresive. Thank you.