Multi-Day Tour | Independent, Locally Hosted
Ruta 40 Explorer
(19 days)
Ladatco Tours
Miami, FL, United States To Miami, FL, United States
Valid for Departures Now Through: 31 Aug 2019
Ruta 40 Explorer
(19 days)
Day 5
Los Alerces National Park, Argentina
Day 8
Lake Posadas, Argentina→Lake San Martin, Argentina
Day 9
Lake San Martin, Argentina
Day 10
Lake San Martin, Argentina→El Chalten, Argentina
Day 11
El Chalten, Argentina
Day 12
El Chalten, Argentina→Estancia Helsingfors, Argentina
Day 13
Estancia Helsingfors, Argentina
Itinerary
DAY
LOCATION(S)
HOTEL
MEALS
DESCRIPTION
Day 1

Miami, FL United States


None

None

Depart the USA on overnight flight to Buenos Aires.

Day 2

Buenos Aires, Argentina


Four Seasons Hotel Buenos Aires

None

Morning arrival in Buenos Aires. Meet and transfer to the Four Seasons next to the fashionable Recoleta district for overnight with buffet breakfast. Afternoon city tour of Buenos Aires, often called "The Paris of South America". Drive down the widest boulevard on earth, 9 de Julio, past the Obelisk commemorating 400 years of history, past the Colon Opera House and many other places of interest in this sophisticated European-style city.

Day 3

Buenos Aires, Argentina
Bariloche, Argentina


Llao Llao Resort, Golf & Spa
Breakfast

Morning transfer to the airport for flight across the pampas to the edge of the Andes and the summer-winter resort town of San Carlos de Bariloche. Meeting and transfer to the Llao Llao Resort and Spa for overnight stay with buffet breakfast. This afternoon you'll drive through town and along the Nahuel Huapi Lake on the "Circuito Chico" routing for spectacular views of the forests, mountains and lakes.

Day 4

Bariloche, Argentina
Los Alerces National Park, Argentina


El Aura Lago Verde Lodge
Breakfast, Lunch, Dinner

Today the adventure begins. Depart Bariloche heading south along Ruta 40 via El Bolson, El Hoyo, Epuyen and Cholila to Los Alerces National Park and the El Aura Lago Verde Lodge. Late afternoon arrival for two night stay.

ABOUT RUTA 40: (Taken from "Argentina Handbook" by Footprint Handbooks)

"Route 40 is to Argentina what the Trans-Alaska Highway is to North America or the, now largely disused, Trans-Amazon Highway is to Brazil. Route 40 is a trunk road which runs along the eastern edge of the Andes, virtually from the frontier with Bolivia in the north almost to Tierra del Fuego in the south.

"Over 5000 kilometers long, one third paved, the rest ripio or dirt, it runs through practically every type of climate from boiling hot to freezing cold and through all kinds of surroundings; ancient and modern, indigenous societies and modern cities. At the Abra del Acay (4,895 meters) it even climbs to altitude higher than Mount Blanc. And, on top of all this, it provides access to several national parks and other wonders such as Mount Aconcagua and the great glaciers of the southern lakes."

Day 5

Los Alerces National Park, Argentina


El Aura Lago Verde Lodge
Breakfast, Lunch, Dinner

Full day excursion exploring Los Alerces National Park with a number of lakes, rivers and streams of crystal clear water, ancient bamboo, cypress and myrtle trees, and birds and mammals of diverse species. Originated in 1937, the park was established to preserve the last refuge for one of the most long-lived in the world: alerces (lahuan), trees that like our Sequoias live many hundreds of years.

Day 6

Los Alerces National Park, Argentina
Los Antiguos, Argentina


Hosteria Antigua Patagonia
Breakfast, Lunch

Today is a long day but one filled with varied scenery. Ruta 40 is paved for the first several hundred kilometers and then turns into "ripio" (gravel and/or dirt). The further south you go, the fewer signs of civilization and the more wide open the spaces. To the south of Lake Buenos Aires and on the shores of the river bearing the same name, lies the city of Los Antiguos, immersed in the surrounding of a prodigious landscape where rivers, a lake and snow-capped peaks stand out. Overnight at the Hosteria Antigua Patagonia on the shore of Lake Buenos Aires.

Day 7

Los Antiguos, Argentina
Lake Posadas, Argentina


Estancia El Suyai
Breakfast, Lunch, Dinner

Morning departure south along Ruta 40 almost to Baja Caracoles where you will visit the Cueva de las Manos in the Rio Pinturas Canyon, itself a spectacular site at 810 feet deep and 1440 feet wide. In the cave's four galleries are over 800 paintings of human hands of which all but 31 are of the left hand. There are also images of guanacos and cameloids. Painted in red, orange, black, white and green, they are interesting even to those who don't think they are interested. The oldest paintings are estimated to be 10,000 years old. Then continue towards Lake Posadas and the Estancia El Suyai, located on the shore of Lake Pueyrredon for overnight.

Day 8

Lake Posadas, Argentina
Lake San Martin, Argentina


Estancia El Condor
Breakfast, Lunch, Dinner

Today you'll journey to a place off the beaten track for a two-night stay at the Estancia El Condor on Lago (Lake) San Martin. The estancia is an historic property with a spectacular setting surrounded by beautiful scenery and set in a 400 sq km. nature reserve./

Day 9

Lake San Martin, Argentina


Estancia El Condor
Breakfast, Lunch, Dinner

Today you can enjoy excursions as provided by the estancia. There is horseback riding and trekking, taking you through breathtaking scenery with picturesque cascades, rivers, beech forests and turquoise lagoons. There are rides and treks suitable for all levels.

Day 10

Lake San Martin, Argentina
El Chalten, Argentina


Hosteria Senderos
Breakfast, Lunch

Today you will continue on to El Chalten, a small mountain village on the edge of Los Glaciares National Park. You'll stay two nights at the Hosteria Senderos.

Day 11

El Chalten, Argentina


Hosteria Senderos
Breakfast, Lunch

Full day excursion exploring the northern end of Los Glaciares National Park. Cerro Torre and Cerro Fitz Roy mountains are both popular for climbing and, as such, are well visited by trekkers and climbers. Although mountaineering opportunities abound, there are several walks of varying difficulty that take you to scenic overlooks and points.

Day 12

El Chalten, Argentina
Estancia Helsingfors, Argentina


Estancia Helsingfors
Breakfast, Lunch, Dinner

Today drive from the northwestern side of Lago Viedma almost around the lake to the southwestern corner and the Estancia Helsingfors, a total of only 180 kilometers. Panoramas include towering Cerro Fitz Roy, lago Viedma and Viedman Glacier. You'll spend two nights at Estancia Helsingfors.

Day 13

Estancia Helsingfors, Argentina


Estancia Helsingfors
Breakfast, Lunch, Dinner

Enjoy activities as included by Helsingfors. Among the favored things to do are trekking, walking and horseback riding, which provide a marvelous way to embrace the magnificent scenery surrounding the estancia. Other options are also available through the estancia at an additional charge such as navigation to Viedma Glacier or Brazo Moyano.

Day 14

Estancia Helsingfors, Argentina
El Calafate, Argentina


EOLO
Breakfast, Lunch, Dinner

Drive east again along the shores of Lago Viedma back to Ruta 40 for the final leg south to El Calafate and the EOLO, Patagonia's Spirit, set between El Calafate and the Parque Nacional Los Glaciares.

Day 15

El Calafate, Argentina


EOLO
Breakfast, Lunch, Dinner

Today you will explore the southern end of Parque Nacional Los Glaciares. Drive into the national park to visit the Perito Moreno Glacier, standing 240 feet about sea level. Walk along the boardwalks enjoying changing views of this massive glacier and take a motorlaunch ride along the front of the glacier. There is optional mini-trekking and Big Ice treks on the glacier. Inquire if you are interested as there are age restrictions and additional costs. Perito Moreno has been referred to as a "growing glacier", but in reality is a stable glacier. It is truly spectacular.

Day 16

El Calafate, Argentina


EOLO
Breakfast, Lunch, Dinner

Today's full day excursion begins with an early morning transfer to Puerto Bandera to embark on the motorlaunch for a cruise to the northwest end of Lago Argentino to Upsala Glacier. Cruise in front of the massive facade and then continue navigating up the Cristina Channel to the historic Estancia Cristina. Enjoy a visit to the museum in the old sheering shed and then board an all-terrain vehicle for a drive along 9.5 km. of mountainous roads to the Continental Shelter. A 30 minute walk takes you to the viewpoint to enjoy another view of the Upsala Glacier, Lake Guillermo, the Andes and the Southern Patagonia icefields.

Day 17

El Calafate, Argentina
Buenos Aires, Argentina


Four Seasons Hotel Buenos Aires
Breakfast, Dinner

Morning transfer by EOLO to the airport at El Calafate for return flight northbound to Buenos Aires. Meeting and transfer to the Four Seasons for overnight with buffet breakfast. This evening enjoy a dinner and tango show at the Gala Tango.

Day 18

Buenos Aires, Argentina


Four Seasons Hotel Buenos Aires
Breakfast

Day at leisure to continue exploring at your own pace. Your room is paid for late check-out so no need to hurry through the day. Evening transfer to the airport for your return overnight flight.

Day 19

Miami, FL United States


None

None

Morning arrival in the USA, clear immigration and customs and make connections to your home city.
Tour Features
Experience(s)
Experiences have not been selected at this time
Description
Highlights:
Sophisticated Buenos Aires
Estancias along Ruta 40
Argentine Patagonia
About Us
LADATCO Custom Designs South & Central America, the Falkland Islands & Antarctica. Here are 5 reasons to travel with LADATCO:
1) 50+ years of Destination Knowledge & Experience
2) Been There/Done That-We are destination specialists & proud to be on the cutting edge of destination knowledge
3) Custom Designed/Tailored to Fit-Custom Designed is LADATCO's only travel style
4) Before You Go-Customized Pre-Departure Information
5) On the Road-Our partners in Latin America share our commitment for hands-on care & individual attention
At LADATCO, we elevate the Experience of travel...beyond the ordinary...to the level of Pampered Adventure
Insider Tip
Contact your Virtuoso Travel Advisor for insider knowledge to help enhance your experience.
Terms & Conditions
Deposit $750 per person in order to confirm space.
Second deposit to complete a total deposit of 30% of total cost due upon confirmation of all space.
Full payment due 65 days prior.
Cancellation policy - to be verified for each booking but in general:
CANCELLATION FEES - LAND & CRUISE ARRANGEMENTS:
CANCELED BETWEEN FEES PER PERSON
Up to 90 days prior departure $ 750
89 to 61 days prior departure 30% of tour costs
60 to 31 days prior departure 50% of tour costs
30 to 00 days prior departure 100% of tour costs
NOTE: No Refunds are made for changes made en route at the discretion of the traveler.
Because everything is Custom Designed, deposit-payment-cancellation policy will be confirmed for each booking and the above is for general guidelines only.
The trademarks VIRTUOSO, the Globe Swirl Logo and SPECIALISTS IN THE ART OF TRAVEL are registered trademarks of Virtuoso, Ltd. Virtuoso, Ltd. has a U.S. copyright registration for the Globe Swirl Logo, ©2000. All rights reserved. Virtuoso CST#2069091-50. California CST# 2069091; TA# 808 - Registered Iowa Travel Agency; Washington UBI # 601 554 183. Registration as a seller of travel does not constitute approval by the State of California.
Reviews and Recommendations for Ladatco Tours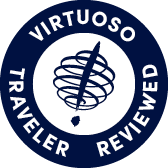 Virtuoso Verified Traveler
All reviews are from confirmed guests sharing exclusive insights
Sort reviews by
Recommended
Recommend
By: RBW
Reviewed on: 23 Jan 2014
Our vacation to Costa Rica was wonderful. All guides and drivers were top notch and we never had to wait for anything. I would book again using Ladatco Tours.
Recommended
By: travel bug
Reviewed on: 20 Apr 2014
We have traveled to South America on several occasions and have used Ladatco (Michelle) to set up our tours/itineraries.  We have always felt like we saw the MOST interesting things that were especially geared for the interests of our group members.  We also think our schedules have made the most use of our time, money and logistics.  I highly recommend Ladatco to plan a South American vacation. 
Recommended
great guides
By: andi 007
Reviewed on: 08 Jan 2015
they were friendly/ very knowledgeable and flexible
Recommended
Linda
By: Lisa
Reviewed on: 21 May 2015
Argentina/ Chile
Recommended
No direct contact therefore hard to rate
By: the other guy
Reviewed on: 21 Jul 2015
A middle man and therefore hard to rate.
Recommended
excellent job
By: t and d
Reviewed on: 20 Dec 2015
Hotels and airline arrangements worked well. Two flight delays. Guide on Easter Island was excellent and we received an extra tour the day we arrived that was not on the plan but was very welcome.
Recommended
Chilean and Argentinian arrangements
By: Ed
Reviewed on: 21 Feb 2017
Sports Tours of Santiago provided a great guide, Alvaro Gonzalez, and the hotels and resorts were wonderful. I appreciated them negotiating reasonable single supplements for the accommodations.
Recommended
Ladatco midde person
By: Charlie
Reviewed on: 11 Feb 2017
We had no contact with a Ladatco rep. They provided services to our travel agent and we were happy with the result.
Recommended
Quito
By: anonymous
Reviewed on: 27 Mar 2017
They planned a terrific itinerary, the guide was fabulous, helpful and full of knowledge about the area and the people.
Recommended
PERU
By: NANCY S
Reviewed on: 10 Jun 2017
THEY WERE ALWAYS ON TIME AND VERY FRIENDLY AND INFORMED ON HISTORY AND OUR INTINERY. THE DRIVERS WERE EXTREMELY GOOD. THE GUIDES MADE ALL OUR ADVENTURES WELL INFORMED.
Recommended
Galapagos and Ecuador Trip - 2017
By: Jan
Reviewed on: 29 Jul 2017
Very good trip and service. Was where they needed to be at all times. Provided very good drivers and guides, spoke English well, wee flexible with our desires, and gave us consistent guides that got to know our family. Coordinated well with our overall trip planner. Trip was great and the guide provided a lot of local color with our trip -- as sometimes we like to go off the beaten track and experience more local places. Perfect fit for our family.
Recommended
Macchu Picchu and Galapagos
By: The Johnson's
Reviewed on: 30 Oct 2017
Ladatco did a great job putting together our trip. Our local guides were really great. The Gourmet Food tour in Lima was a wonderful way to start our trip! One of the owners, Samantha, was our guide and gave us a culinary experience to remember. Our guide, Ramiro, with Metropolitan Tours, was so knowledgeable and so passionate about Peruvian history and the time of the Incas! we really enjoyed our time with him and learned so much from him. The visit to the Quillot village was an experience we will never forget. And, of course, Macchu Picchu and the other Incan ruins were awe-inspiring. The second Ramiro, in Quito, was another wonderful guide. We loved our hotels and wished we had more time to enjoy the amenities of Hotel B in Lima, the Sol y Luna in the Sacred Valley and Casa Gangotena in Quito. The Petrel is a beautiful small ship with an excellent crew. Our naturalist, Nico Andrade, was just great. He was knowledgeable, funny and kept us busy! The food was just OK.
Recommended
Local travel
By: Susu
Reviewed on: 06 Jan 2018
Wonderful guides. Thorough. We were well taken care of.
Recommended
Peru December 2017
By: Roger
Reviewed on: 12 Jan 2018
Very well put together
Recommended
Peru
By: Doug
Reviewed on: 28 Apr 2018
Our guides were incredibly knowledgeable and very helpful for us not only enjoying our time in Peru, but understanding this beautiful country full of so much mysterious history.
Recommended
jf review
By: jim
Reviewed on: 19 Jun 2018
Excellent company to work with Very helpful - great contcts