Multi-Day Tour | Independent, Rail
Knightly Tours
Anchorage, AK, United States To Fairbanks, AK, United States
Valid for Departures: 11 May 2018 - 09 Sep 2018
Itinerary
DAY
LOCATION(S)
HOTEL
MEALS
DESCRIPTION
Day 1

Anchorage, AK United States


Lakefront

None

Arrive in Anchorage on your own. The remainder of day is free to explore Alaska's largest city.

Day 2

Talkeetna, AK United States


Talkeetna Alaska Lodge or similar

None

Anchorage / Talkeetna

Your Luxury Dome railcar takes you along the Knik Arm and through the Mat-Su Valley to Talkeetna. This afternoon enjoy a thrilling Jetboat Excursion on the Talkeetna and Susitna Rivers.

Day 3

Denali National Park, AK United States


Denali Park Village or similar

None

Talkeetna / Denali National Park

The morning is free to enjoy this wilderness town. Depart via Luxury Dome rail to Denali National Park at noon and arrive the in Park late afternoon

Day 4

Denali National Park, AK United States


Denali Park Village or similar

None

Customize your Denali National Park Experience

Today is yours to schedule your personal exploration of the Park. Check our website for all the possible tour options you have to customize your stay in the Park

Day 5

Fairbanks, AK United States


River' Edge or similar

None

Denali National Park / Fairbanks

The morning is free to explore more of the Park area. Depart late this afternoon via Luxury Dome rail for the short journey over the tundra of central Alaska to Fairbanks.

Day 6

Fairbanks, AK United States


River's Edge or similar

None

Fairbanks Sightseeing

Board the sternwheeler riverboat Discovery this morning for a cruise on the Chena and Tanana Rivers. Included is a stop at an Indian village and a dog sled demonstration

Day 7

Fairbanks, AK United States


None

None

Depart Fairbanks

Depart for home today.
Exclusively for Virtuoso Guests
$50 per person saving on vacations of 4 nights or longer. Applies only to first two guests in a room.
Tour Features
Experience(s)
Experiences have not been selected at this time
Description
This vacation visits all the cities in the Alaska rail corridor. It includes tours in Talkeetna and Fairbanks. It allows you to customize your own Denali Park experience.
About Us
Virtuoso and your Travel Advisor curate the best travel experiences from around the world. We picked this exclusive experience just for you.
Insider Tip
Contact your Virtuoso Travel Advisor for insider knowledge to help enhance your experience.
Terms & Conditions
Knightly Tours Terms and Conditions - click here to view.
The trademarks VIRTUOSO, the Globe Swirl Logo and SPECIALISTS IN THE ART OF TRAVEL are registered trademarks of Virtuoso, Ltd. Virtuoso, Ltd. has a U.S. copyright registration for the Globe Swirl Logo, ©2000. All rights reserved. Virtuoso CST#2069091-50. California CST# 2069091; TA# 808 - Registered Iowa Travel Agency; Washington UBI # 601 554 183. Registration as a seller of travel does not constitute approval by the State of California.
Reviews and Recommendations for Knightly Tours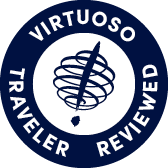 Virtuoso Verified Traveler
All reviews are from confirmed guests sharing exclusive insights
Sort reviews by
Recommended
Highly recommended
By: Chris
Reviewed on: 31 May 2013
A great itinerary, understood needs and requests, double checked all arrangements and made very good suggestions. Helpful and knowledgeable, attentive to details. A great first experience and hope to have the opportunity for more trips, actually one new trip for 2014 already in the making!
Recommended
Great Company
By: Suse
Reviewed on: 22 Nov 2013
This was a great trip with a great travel escort, Noel De Chambeau. Knightly is customer friendly and supportive. They made certain that we were dressed correctly for the weather, had the right equipment and had the opportunity to see and do what we came to Alaska for. I had a wonderful time.
Recommended
Alaska trip
By: Mel & Helen
Reviewed on: 24 Jun 2014
We went on the train from Anchorage to Denali Park for two nights & toured the park.  The train ride was amazing and the accommodations were outstanding at the McKinley Village Lodge.  We returned to Anchorage then rode the train to Seward to board the ship.  The only glitch was at Seward.  We never found our shuttle to the dock but eventually rode the city's shuttle there.
Recommended
Would Go Again
By: Kay
Reviewed on: 16 Jun 2014
  We went to Denali last year with Knightly and loved the trip. As we planned our trip this year I requested that we be booked in the same resort in Denali. Only upon arrival did I learn that we had been booked in another resort with a similar name that was 8 miles away from "Glitter Gulch", the main strip in Denali. The new resort was clean, nice and enjoyable but I would have appreciated a clear heads up from Knightly Tours on the change of venue.
Recommended
Good Service
By: NMCarole
Reviewed on: 10 Jul 2015
We enjoyed the Mendenhall Float trip, even getting high centered on a rock. Our guide knew how to get us off. Weather canceled our helicopter/ dog sled ride which was a disappointment. However we appreciated the concern for passenger safety. In Sitka the bear sanctuary and raptor rehabilitation center were educational and interesting as was the general history of the city given by our guide. Our guides were on time and courteous.
Recommended
Great Float Plane Tour
By: RandyU
Reviewed on: 23 Jul 2015
Our group of 23 did a float plane tour in Ketchikan while on a Celebrity Cruise. They picked us up right on time and made it easy for a group this size to get to and from the float plane dock. We split into 4 groups in different float planes. Each one was in great condition with friendly, knowledgable pilots.
Recommended
Alaska Vacation
By: Jeff
Reviewed on: 22 Jul 2016
The Gold Dredge 8, Riverboat Discovery, and helicopter/dogsled camp tours were very well done and excellent value for the money.
Recommended
Did their job well !
By: Tom & JoAnn D.
Reviewed on: 11 Aug 2016
The land tour journey was well coordinated and was the best part of the trip - while cruise was great, we saw so much more on the land based journey/adventure
Recommended
Smooth trip
By: Casey12
Reviewed on: 12 Aug 2016
Our self-guided tour with Knightly went very smoothly. All of the hotel, transportation, and excursions went exactly as stated on the itinerary. The quality of the vendors Knightly used were for the most part very good, with only one or two average ones. Nothing was sub-par, and one or two were exceptional. If I had to do it all over again, I might have planned a less hectic itinerary, but it was clear from the start what we getting into. We received very detailed descriptions of where to be when, and everything went as planned.
Recommended
Excellent Alaska National Park Tour
By: Lynn
Reviewed on: 13 Sep 2016
Knightly Tours worked with our Admiral Travel Consultant to make all of the arrangements in Alaska. We have to say that the hotels and extra tour arrangements were great and exceeded our expectations in how easy everything was considering the number of parks we were visiting. We also bumped in to a few other people who had worked with Knightly Tours to arrange their trips. We had fun comparing the sequence and arrangements. Knightly exceed our expectations with this trip. We would definitely recommend them for any trip to Alaska.
Recommended
Alaska Adventure
By: Chase16
Reviewed on: 07 Oct 2016
Linda did a great job!! We had a wonderful trip. Everything went really smooth. The hotels were great. We loved the train rides and saw lots of animals along the way. We called it an Alaska Adventure, not a vacation, and that is what Chase wanted. He got to fish three times and three different ways. It was all fun, but our favorite fishing was in Talkeetna, with our guide Tyler. Chase also the copilot in a sea plane, helicopter, and a Cessna small plane. We saw a mother bear and three cubs on our bear viewing trip. The Kenai Fjords Cruise and Dog Sledding in Seward was great. Everything was fun and beautiful. The Backcountry Adventure tour in Denali was great. We saw a lot of different animals on the bus ride and the views of Mt McKinley on the plane ride back were awesome. The whole trip went very smooth and Linda took care of even the smallest details. Linda has done several trips for me and I would recommend her to anyone, anytime.
Not Recommended
Not recommended for anyone needing help with luggage
By: Vickylucy
Reviewed on: 09 Jul 2017
We wish our agent had arranged for us to tour with Regent tours instead of independent travelers as we were left handling and arranging pickup of our luggage. We were left at the train station with three suitcases in the rain and the hotel has no shuttle. Had to drag our bags thru rain to visitors center to catch the hop on/ off bus which did not have space for luggage. Had to drag up stairs and hold bags in aisle. Very unpleasant experience
Recommended
Land tour alasja
By: Cathy
Reviewed on: 02 Jul 2017
While I would recommend knightly, their instructions should be more clearly written and laid out. Avcomdsyons at princess Denali sub par. No elevotor, smelly toons. My daughters sllergies kicked in. Food marginal. Talkertna lidhe very nice but they pit us in a room facing the parking lot . Really!!! With a view on the other side that was amazing. What did we pay for that. I would given them a C plus
Recommended
Alaskan Vacation
By: BEN Family
Reviewed on: 14 Jul 2017
All of the excursions were exciting and provided a grand experience of Alaska. All of our tour guides and assistants were polite and made our excursions fun and informative. Wonderful time and experience!
Not Recommended
Terrible experience
By: Big Sue
Reviewed on: 30 Aug 2017
It was terrible from beginning to end!
Not Recommended
NA
By: Bet
Reviewed on: 11 Oct 2017
Did not use this tour operator
Recommended
Alaska 2017
By: Elke
Reviewed on: 23 Aug 2017
Extremely happy with the tour that Kathryn put together for us! Everything was very well planned out and we received what we discussed and wanted. We will definitely come back for another trip.
Recommended
traveler
By: Julie and Julio
Reviewed on: 31 Aug 2017
We loved our tor guides- they were very helpful!
Recommended
Glacier Bay Trip
By: t
Reviewed on: 30 Aug 2017
The itinerary and organization were quite good. The uncertainty with travel to and from Gustavus from/to Juneau was created by the weather. The only uncertainty.
Recommended
Polar bears
By: Mry
Reviewed on: 27 Sep 2017
They were easy to work with. I think they could have made us aware of a problem we were going to encounter but they did not. It was resolved but not without confusion.