Multi-Day Tour
Calafate and El Chalten
(6 days)
Avanti Destinations
Calafate, Argentina To Calafate, Argentina
Valid for Departures Now Through: 31 Dec 2018
Calafate and El Chalten
(6 days)
Day 5
El Chalten, Calafate
Itinerary
| DAY | LOCATION(S) | HOTEL | MEALS | DESCRIPTION |
| --- | --- | --- | --- | --- |
| Day 1 | Calafate, Argentina | Centrally Located Hotel In Calafate | Breakfast | Airport meeting and transfer to your selected hotel. |
| Day 2 | Calafate, Argentina | Centrally Located Hotel In Calafate | Breakfast, Lunch | On this day you will take the Perito Moreno Glacier Tour with Lunch. Perito Moreno Glacier Tour with Lunch: A full day excursion to Perito Moreno Glacier, located in The Glaciers National Park, 90 minutes from El Calafate with stops along the way for picture taking. |
| Day 3 | Calafate, Argentina | Centrally Located Hotel In El Chalten | Breakfast | Transfer to the bus station to take an 8:00 am public bus to El Chalten (approximately 3 hours). Take your Capri Lagoon Hiking Tour. Capri Lagoon Hiking: Takes you past some impressive scenery and through forests until you arrive at the mythical Mount Fitz Roy; admiring lagoons of different shades of blue, imposing glaciers and campgrounds visited by famous international climbers. |
| Day 4 | El Chalten | Centrally Located Hotel In El Chalten | Breakfast, Lunch, Dinner | After breakfast, take your Torre Lagoon Hiking Tour. Torre Lagoon Hiking: One of the classic and can't be missed walks of El Chalten, to Laguna Torre where we find an impressive view of the Torre massif, the Adela range, Mount Solo and their respective glaciers. The footpath will take us through a wide range of landscapes, forests and panoramic spots. |
| Day 5 | El Chalten, Calafate | Centrally Located Hotel In Calafate | Breakfast | After breakfast, transfer back to Calafate. |
| Day 6 | Calafate, Argentina | Centrally Located Hotel In Calafate | Breakfast | After breakfast, continue on to your next Avanti destination. |
Tour Features
Experience(s)
Experiences have not been selected at this time
Description
Experience the best of Argentina's Patagonia - Calafate and the amazing glaciers in Los Glaciares National Park, and trekking in El Chalten. Calafate, located on the shores of Lago Argentino, is the gateway to Los Glaciares National Park, and the amazing Perito Moreno Glacier, declared a UNESCO World Heritage Site. El Chalten is an outdoor lover's dream with trails to some of the most rugged and impressive peaks.
What's Included
Included
Calafate and El Chalten
Experience the best of Argentina's Patagonia - Calafate and the amazing glaciers in Los Glaciares National Park, and trekking in El Chalten. Calafate, located on the shores of Lago Argentino, is the gateway to Los Glaciares National Park, and the amazing Perito Moreno Glacier, declared a UNESCO World Heritage Site. El Chalten is an outdoor lover's dream with trails to some of the most rugged and impressive peaks.

Includes:

All Ground Transfers
3 Nights Calafate
Perito Moreno Glacier Tour with Lunch
Calafate National Park fees
2 Nights El Chalten
2 Days of Hiking with Meals
Daily Breakfast




Not Included
This information was not provided.
About Us
Your independent travel clients want the perfect trip--multiple destinations with special interest sightseeing and activities, accommodations with personality and style, and smooth, trouble-free connections throughout. Let Avanti make complex FIT easy for you to book, whether your clients are headed to Europe, Central and South America, or Asia. For more than 36 years, we've been selecting the best these destinations have to offer and weaving it all together with the right connections for a seamless experience that will delight your clients--and have them coming back for more. Uncommonly rewarding FIT.
Insider Tip
Contact your Virtuoso Travel Advisor for insider knowledge to help enhance your experience.
Reviews and Recommendations for Avanti Destinations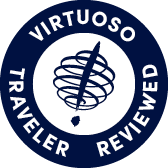 Virtuoso Verified Traveler
All reviews are from confirmed guests sharing exclusive insights
Sort reviews by
Recommended
Sorrento and Anacapri
By: Angela
Reviewed on: 13 Sep 2013
Great planning by Michelle Bemis using Sorrento as our home base and traveling to Pompeii and Amalfi coast from there. Easy train to Naples too. Everything was perfect and the hotels she booked could not have been better locations and better food.
Recommended
Very Good
By: Jim
Reviewed on: 25 Sep 2013
Avanti did a great job. Great facilities,tours and they were alwayas on time and where we expected them.
Recommended
Recommend!
By: Maria G
Reviewed on: 01 Oct 2013
The tours and properties that Avanti Destinations had for Greece were fun and fancy. The small luxury hotels they offer for the stay in Santorini were wonderful and beautiful. The half day Akritiri and winery tour around Santorini was fantastic.
Recommended
Wonderful Trip!
By: Cindy13
Reviewed on: 11 Oct 2013
Avanti provided first class service and accommodations. I will definitely be looking to utilize them again on my next trip to Italy.
Recommended
Recommended
By: packrat
Reviewed on: 05 Nov 2013
Euroscope provided our tours on a recent trip to London/Paris. We were picked up at our hotel at 8:45, instead of 8 am and the driver left us in Montemarte at 11:30. The wine and cheese "tasting" was a joke. Same with the Louvre Museum tour. It was supposed to be from 5:30 to 8:30. We were picked up at 5:15 pm but didn't get into the museum until around 6:30. The tour ended exactly at 8:30. The guide was fine. We are hoping for a partial refund for these 2 tours.
Not Recommended
Hotel Park Amsterdam...good location but real disappointment
By: Not provided
Reviewed on: 12 Jun 2014
we found the hotel to be much less than expected.  Little things like non working tv, slick looking bathroom which was slick causing injury.  When we left we asked to show our destination to driver, we were assured by hotel employee that the driver knew.  Well guess what?  He did not and dropped us at wrong dock.  We walked about 1/2 mile with luggage, we arrived to cruise frazzled.  
Recommended
Recommend
By: Counselor
Reviewed on: 30 Jun 2014
The travel package with Avanti was great! A driver was there "on time" at all of our destinations awaiting our arrival! The only problem was that the vehicles were a bit small and not very roomy at all! 
Recommended
Things we taken care of
By: Sharlene & Walt
Reviewed on: 02 Sep 2014
Did most of the communication with Sharon so not sure where they fit in but it all worked out.
Recommended
Avanti Tours
By: Bobbie
Reviewed on: 25 Sep 2014
The tours we took were wonderful. They were informative, and enjoyable despite the cold and rainy weather. We did feel however that St. Petersburg tours were quite pricey.
Recommended
Dependable Service
By: Sugar
Reviewed on: 25 Sep 2014
They were there waiting for us as promised. Friendly, helpful driver.
Recommended
daytrips
By: CLB
Reviewed on: 13 Oct 2014
all the people that did our tours were knowledgeable and always on time
Recommended
Super Friendly Service
By: Sarita
Reviewed on: 03 Dec 2014
Our trip to Cuzco and Machu Picchu was fantastic. We were met by Nohemi Nunez and was able to explain all the transfers and itinerary. She even went out of her way to assist us with retrieving duplicate travel documents for our kids. She then returned them to us at the hotel in time for our travels to Machu Picchu. She made several wonderful recommendations for us while we stayed in Cuzco and was prompt at meeting us again on our return trip from Machu Picchu. At Machu Picchu Victor Hugo was our tour guide and was very good at pacing the tour so not to tire us out. He seemed very knowledgeable and easy to understand. Avanti was always meeting us promptly to get us to the next leg of the trip.... couldn't have done it without their assistance.
Recommended
Great accomodations
By: Niteowljune
Reviewed on: 01 Jan 2015
What great properties you all represent! Our favorite was Belvedere Hotel in Davos, Switzerland. Lovely hotel, awesome amenities, tasty food, cigar cave for the guys, close to town and skiing, attractive room with patio and mountain view.
Recommended
Expert tour guides
By: Stephen1952
Reviewed on: 10 Feb 2015
Awesome tour group!!
Recommended
Well done!
By: JPR
Reviewed on: 08 Jul 2015
We worked with Kristy Adler of Avanti and were extremely happy. The Avanti network helped us all to work together to create a wonderful trip to France.
Recommended
Happy Travelers
By: Martha7915
Reviewed on: 19 Jul 2015
Victoria was very helpful on the planing of our trip. She was very helpful and she gave us plenty of advice and suggestions.
Recommended
Expert Service
By: DarioA
Reviewed on: 02 Aug 2015
Avanti services provided smooth well coordinated services that made our trip very enjoyable.
Recommended
Outstanding Trip to Italy and France
By: Christl
Reviewed on: 03 Aug 2015
Florence was amazing! Private cooking class & tours were marvelous, especially private tour of the Uffizi including rarely seen Vasari Corridor (built 1564 atop Ponte Vechio). Private tour to Siena & home winery with lunch was awesome. Can't rave enough about 8-day Florence stay including Hotel Bernini. Second week was totally different and not as memorable, but fascinating nonetheless: toured Bordeaux wine area on Viking River "cruise" which was more floating hotel than cruise (in comparison, 15-day cruise Amsterdam to Budapest on Viking Braggi last year was awesome!). Private tour of Hine Cognac house in Jarnac was outstanding as was trip to Saint Emilion to view top wineries. Final 3 days were in Paris (superb hotel: Grand Hotel du Palais Royal). Very private gourmet dinner cruise on Don Juan II (Yachts de Paris) was grand & pricey, but well worth it for scenic tour & luxury. Private guided driving tour of Normandy to pay our respects (14 hrs - top guide again) was excellent
Not Recommended
Frustrating
By: Lynn
Reviewed on: 09 Sep 2015
We had several occasions when the transfers we had paid for did not materialize. We were double charged at one hotel. Was that because we never received the original vouchers. They were sent to the wrong address. The hotels were acceptable. The rail travel was substandard even though we supposedly had first class seats. The seating was open so that didn't help and the air conditioning was not working on two of the trains. The rental cars were in the wrong driver's name which caused problems and caused us to have to pay extra for another driver. We were not able to use one of our prepaid train tickets due to our flight being redirected to Rome rather than Milan. That was not Avanti's fault but none the less a problem.
Recommended
Great Tour company
By: John L
Reviewed on: 16 Oct 2015
I was very pleased with our recent trip to Italy through Travel and Transport and Avanti Destinations. They arranged pick up and transfers for each part of our trip and each was executed perfectly despite some airline delays. They also arranges private tours of Rome, The Vatican and Pompei. Each was perfect with a very pleasant and fully English-speaking guide.
Not Recommended
Limited service
By: Richard 75
Reviewed on: 02 Nov 2015
If all you want is a trip to London to see the sights, Avanti tours is very good. If you plan other activities or side trips outside of London I think the options are limited.
Recommended
Good Experience
By: Jim
Reviewed on: 06 Nov 2015
Friendly, well-informed guide who arrived on time and provided a first-rate tour of Normandy.
Recommended
Mixed experience
By: Mccartjd
Reviewed on: 09 Jan 2016
Transfers from the port to hotel and hotel to airport were exceptional. Very well done. Tours in Rio were mixed. We weren't expecting full busloads of tourists and in one case the guide was trying to give the tour in four languages making it very difficult to align what we were seeing to his description. A problem with one bus lacking air conditioning was fixed quickly by getting a replacement bus. Seeing Christ the Redeemer and Sugar Loaf were worth the trip.
Recommended
They have you covered!
By: Europe 2016
Reviewed on: 17 May 2016
Even when the flight of one person in our group got delayed by five plus hours, Avanti was on the job. We called our travel agent, Izumi Ogawa at Vision Travel, and even got her out of bed in the middle of the night! We were worried that the the transfer service, arranged by Izumi through Avanti, wouldn't be there when the delayed flight arrived. But we worried for nothing. Izumi assured us that Avanti keeps track of things like delayed flights and would be there for the pick up. She was absolutely right. The transfer service was there to meet the delayed flight and the last person in our group enjoyed an excellent ride in a luxurious van to our hotel. Many thanks to Izumi and Avanti.
Recommended
Fantastic service!
By: CWH21
Reviewed on: 24 Jun 2016
Nanci helped us plan a fantastic honeymoon to Ireland! From the wonderful places we stayed to the tours and activities she recommend. It was a trip of a lifetime! We will definitely be using her again for future trips!
Recommended
Great service
By: Ncy55
Reviewed on: 24 Jun 2016
We had great success with Avanti tours. All our drivers were very friendly and professional and always on time. We requested a bigger vehicle because of baggage, etc. and they were always very nice big vans. Very happy with their service.
Recommended
Great private tours!
By: Neelo
Reviewed on: 11 Aug 2016
We enjoyed all the tours and the private transfers were excellent. The drivers and guides all spoke perfect English, and the vehicles were spotless.
Recommended
another great vacation
By: johnny easy
Reviewed on: 01 Oct 2016
hi,once again christine planned the perfect trip for us.all hotels were great & in the right location for each destination.our guides in italy made the trip truly enjoyable,we're already looking forward to our next trip to ireland,thanks to christine & blue skies travel
Recommended
Barcelona tour was great!
By: TGlide
Reviewed on: 19 Sep 2016
Our Avanti Barcelona Sightseeing Tour with Lunch was exciting. This tour was full of all things Barcelona! We definitely feel like we got the best highlights of this wonderful city. Our tour was actually divided into 2 tours with lunch in between the tours. Nothing on our voucher indicated this and it would have been nice to know so we would have known more how our day was structured. Our first tour guide Amalia, was very knowledgeable, bubbly and charasmatic! She was concerned about everyone on the tour and wanted us to have an enjoyable tour. We even went on a tram ride with a view overlooking Barcelona, an unexpected surprise. The afternoon tour guide was not as personable but was sufficient. Our tours consisted of bus transportation and walking tours. The main negative on this tour was that it ended in the middle of a busy street in Barcelona and we were not transported back to our Wamos tour location that we left from. We were all just left to find our way in a Foreign city!
Recommended
Good and better.
By: JKB
Reviewed on: 21 Sep 2016
We have used Avanti services in the past and been very satisfied. We recently use Avanti services when we traveled to Florence, Italy and Athens, Greece. The semi-private walking tour we booked in Florence was one of the best we've ever had. The two tours we booked out of Athens--Acropolis and the Temple of Apollo--were satisfactory but could have been better had they been equipped with the broadcast/hearing devices we were provided on several other tours.
Recommended
Wonderful Trip
By: Anon
Reviewed on: 18 Apr 2017
The package that was put together for us was wonderful. We experienced everything that we wanted to and definitely got every penny out of our trip. We stayed in 2 5-Star and 1 4-Star hotel/resort for much less than we would have expected and they were all in very beautiful and convenient locations. Our taxi/ferry/travel schedule was put together very well and easy to understand. The tours that we had were great experiences, really fun and helped us immerse ourselves more into the local culture and history. The only downside was that we were told that we would have a gift in the room included in the last hotel and that gift was not there - and the hotel did not know anything about it. Considering that was the only thing that was wrong with the trip though, it was pretty easy to overlook. It was still a very wonderful trip and we would definitely recommend Avanti Destinations to other travelers.
Recommended
Italy 30th
By: Ed and Nina
Reviewed on: 31 Oct 2016
All Very nice! Palermo hotel accommodations were not up to par but the staff was very nice.
Recommended
Hotels selected very convenient for activities
By: Arthur
Reviewed on: 11 Nov 2016
And reasonably priced.
Recommended
Avanti good
By: maura
Reviewed on: 24 Jan 2017
Our experience with Avanti was good. thank you!
Recommended
Asia Cruise
By: Kim G.
Reviewed on: 20 Feb 2017
They were wonderful! All of our transfers were perfect and the tour of Hong Kong was exactly what we wanted!
Recommended
Viet Nam tour
By: pup
Reviewed on: 09 Mar 2017
excellent company. We always felt well taken care of. Itineraries, knowledge of the guide and the hotels were all wonderful. I would not hesitate to travel with them again
Recommended
Paris & Italy
By: JimJim & Bebe
Reviewed on: 24 Mar 2017
Hotels, flights and trains were all as expected. Documents were on time and everything was as planned. Would highly recommend Avanti.
Recommended
Amazing Asia
By: Asia 2017
Reviewed on: 16 Apr 2017
This is our second trip that our Advisor, Izumi Ogawa, used Avanti Destinations. And just like the last time, Avanti used top notch partners to execute their well thought out plans. And it doesn't seem to matter what part of the world they are focusing on. Our first experience with them was a trip to Europe and this time, on the opposite side of the globe, Indochina. From Italy, Switzerland, and France the first time to Vietnam, Cambodia, and Laos this time. It didn't faze them even a little bit. They only seem to have one speed...maximum performance! Even in a remote area like Luang Prabang, they provided a well spoken and knowledgeable guide to usher us for a full day on two wonderful tours...Tham Pak Ou Cave and Kuang Si Waterfalls. In the past we have been subjected to tour guides that were supposedly speaking English, but we weren't entirely sure. Not with the partners that work with Avanti. Not only very understandable but also personable and just plain nice. Great job Avanti.
Recommended
great flights
By: Zeta girl
Reviewed on: 14 May 2017
they can get you the best deal in flights, car & hotels.
Recommended
Avanti
By: AB1234
Reviewed on: 20 May 2017
We had no problems using Avanti on our trip
Recommended
trip
By: trip
Reviewed on: 20 May 2017
no problems at all
Not Recommended
Avanti Tours
By: Robert and Nancy
Reviewed on: 04 Jun 2017
As a whole the tours were fine. Well planned and very professional. I would however NEVER recommend the hop on/ hop off bus in London. London is so crowded we basically just sat in traffic 1/2 of our first of two days with a hop on/off pass. The narration of the "City Tours" bus left much to be desired. They just basically said "here is Buckingham Palace" no details or history etc. We finally decided to take the subway ourself and saw much more of London. People would be much better served by just buying an oyster pass and traveling on their own. The hop on/off tour in Edinbrugh was much better as that is not a crowded city and the tour was much more organized.
Recommended
Italy Honeymoon
By: Travel
Reviewed on: 30 Jun 2017
We had a great experience with Avanti Destinations. We had no issues throughout our trip.
Recommended
tour operator
By: jay w
Reviewed on: 19 Jun 2017
Lisa is always great
Recommended
Review of Avanti Destinations 6-17
By: Bryan
Reviewed on: 12 Jun 2017
My dealings were with Tammy Jones-Deem, but to the extent that she relied upon Avanti (for vouchers and reservations), the service was excellent. There was an interim mistake regarding a voucher for a transfer from the hotel in Barcelona to the airport, but that was quickly corrected. The information I received regarding the bookings were clear and timely.
Recommended
Italian Honeymoon
By: Andy
Reviewed on: 14 Jun 2017
Avanti had lots of great options for us to choose from while we were planning and once we got to Italy everything we did was incredible. Their tours and excursions were amazing and I would gladly use them again.
Recommended
Peru-Argentina Trip
By: Anne
Reviewed on: 26 Jun 2017
All arrangements were fine. Tour guides were particularly good.
Recommended
Europe Summer Trip 2017
By: Eurotravelet
Reviewed on: 26 Jun 2017
The drivers were prompt, spoke English very well. The driver from our Rome hotel to the port for our cruise was especially good. He pointed out many things for us to observe on the way out of the city. The driver from the airport in London to our hotel was very good as well.
Recommended
Croatia Island Hopping.
By: MVM
Reviewed on: 19 Jul 2017
Avanti employed some truly fine personnel who picked us up on time and delivered us to our destination efficiently. They were very welcoming.
Recommended
Avanti
By: Me
Reviewed on: 01 Jul 2017
Everything on our trip went very smoothly. Transfers were there waiting and cordial. Excellent!!
Recommended
South America Adventure
By: Larry
Reviewed on: 02 Jul 2017
An outstanding trip that met and exceeded all expectations. Great job!
Recommended
Costa Rica
By: Dave and Cheryl
Reviewed on: 01 Jul 2017
Very good. Meet expectations
Recommended
What more could you ask for?
By: independent traveler
Reviewed on: 05 Jul 2017
For the most part, we would recommend Avanti Destinations again for other travelers. We have used this company for travel before and by its reputation chose them for this trip. We had to work with them because our party consisted of two adults and a teen. Finding family accommodations was a bit more difficult. We suggest that this company secure more hotels that are geared toward travelling families. One hotel in Cordoba was particularly difficult to find as we were driving. The hotel, however, sent a young man to a location we could find, and directed my husband to the hotel. Outstanding!!!
Recommended
Italy
By: Heidi
Reviewed on: 10 Jul 2017
The arrangements were all wonderful. The guided tours were all great! We would recommend their services to our friends.
Recommended
Europe
By: Anonymous
Reviewed on: 08 Aug 2017
Very good. We had a minor issue with a reservation, but it was resolved.
Recommended
Frendly faces in a far away place
By: Mr & Mrs Strimple
Reviewed on: 18 Jul 2017
When we arrived in our destination city it was a little scary not to know the language. We found our Avanti driver and spent the whole taxi ride to the hotel in conversation. He taught us a few common phrases, and showed us some landmarks as we passed them by. Avanti Destinations was with us every step of the way, we never felt lost or unprepared. The whole week was a blast.
Recommended
Avanti
By: HOLD
Reviewed on: 17 Jul 2017
I really do not know actually, never heard from or talked to anyone with them. There were a few issues with the train tickets etc. but we just figured it out. Would not pay for first class again on trains as we were unable to get our first class seats first because train was late and missed the second train and just had to jump on another and second because there was no indication of which train on the way to Pisa and apparently there were 2 within 15 mins, we got on first one which had no first class and stopped in every town - major pain - and did not know until too late. The second one apparently would have had our seats and been faster but it was very unclear. Also we LOVED the villa, but half way through our time there the Padrone showed up and was loud and rude and the wonderful caretaker disappeared when he was there and we had no recourse. ruined 2 days. had no way to get any assistance.
Recommended
Had a great time
By: Mickie
Reviewed on: 19 Jul 2017
The hotels booked were as described. Ramon's Village was in need of renovations, with no TV in the rooms and noticeable wear. But the ability to book snorkeling and other tours made up for it. Roberts Grove in Placencia was our favorite, with the most friendly, accommodating staff. And the tour we took of the Monkey River was great. But mostly it was the people. The San Ignacio Hotel was the most luxurious, and was a beautiful setting. In addition, the tours from there were the best. They went off without a single hitch, and Fidelio, who was our guide on two tours was so very knowledgeable about the Mayans, and about the native plants and history.
Recommended
Ireland & British Isles
By: Reviewer
Reviewed on: 31 Jul 2017
Very good - wonderful hotels and service
Recommended
C
By: Vicki
Reviewed on: 31 Jul 2017
Hotel was fabulous.
Recommended
Self Guided Tour In Scotland-"The Outlander Tour".
By: Ken B
Reviewed on: 11 Sep 2017
We were very pleased with Avanti and the tour planned for us on the "Outlander" trip to Scotland. We started in Edinburgh and immediately began using the passes that were provided including the Bus Tour, Edinburgh Castle, the awesome Tea Room, and the Edinburgh Museum. I really thought both were great and the Heritage Pass was a great "bang for the buck" since we were able to use it in many places that were on the tour. The hotel accommodations were quite good for the most part. We were a bit let down with the hotel in Edinburgh but I believe that it would be very difficult to find an affordable hotel so close to the tourist sites there so I personally found the hotel OK especially with the nice breakfast. All the other places we visited and hotels were great and really put us in the mood to be in Scotland, seeing the amazing Scottish Highlands while also experiencing the remarkable history including the story of the Jacobites and the feeling of the Outlander movie. I am out of space
Recommended
Italy
By: beverly
Reviewed on: 10 Aug 2017
They did a good job on everything - drivers were where they were supposed to be. And they were happy to make an extra stop when half of our party got off at the wrong train stop in Cinque Terre. It was all very nicely done -
Recommended
Best Europe trip yet.
By: B
Reviewed on: 11 Aug 2017
Fine. Based on the response to our changes, Avanti was accommodating and timely and met expectations.
Recommended
Dream Italian Honeymoon!
By: Greg & Jessi
Reviewed on: 31 Aug 2017
Everything Jen coordinated was perfect!! The physical documents provided by Avanti after everything was sorted out were incredibly helpful and we're very glad for the assistance!
Recommended
Norway
By: Matt S.
Reviewed on: 29 Sep 2017
They coordinated all of our activities seamlessly and allowed my wife and I to maximize our time having fun instead of waiting around for something to do.
Recommended
Trains
By: Brownie
Reviewed on: 23 Aug 2017
Perfect, all the places we had to travel was with ease thanks to Tammy setting this up with this company.
Recommended
Always on time
By: Jerry
Reviewed on: 16 Sep 2017
Drivers were very helpful and informative about our trip to Athens
Recommended
Italy
By: Tom
Reviewed on: 30 Sep 2017
Everything went smooth and the trip was awesome!
Recommended
Iceland 2017
By: Toni
Reviewed on: 27 Sep 2017
Absolutely perfect. No unpleasant surprises. All questions were answered clearly and concisely. Avanti knows what they are doing and I would not hesitate to use their services again.
Recommended
Smooth trip
By: Beth
Reviewed on: 28 Sep 2017
Everything worked out fine. We had all necessary documents and vouchers and all communication was clear. We did not need to call for any special assistance fortunately!
Recommended
Camino
By: Biz
Reviewed on: 09 Oct 2017
Overall our accommodations and travel worked out well, but we did have 2 glitches that we wanted to share with you. The first was when we got to PortoMarin the first day of hiking. When we arrived at the Hotel Villajardin we were told that we had no reservation there and our luggage was not there. The man at the desk made a phone call and then said I know where your reservation and luggage are. They were at the Hotel Ferramentierro- across town! After a very long day of hiking, we were not happy to have to hike across the city to a different hotel. The hotel was fine as we were the accommodations and restaurant. Something shady was definitely going on their end with the reservation...The other was the cancellation of our trip home from Madrid due to "no crew", but we were eventually put on a different flight.
Recommended
Avanti Was Fine
By: Quilter Girl
Reviewed on: 05 Oct 2017
I questioned whether all the hotels had hair blow dryers, and Avanti contacted all the hotels to confirm, and I had an answer the same day. That is great service!
Recommended
camino
By: pattycakes
Reviewed on: 16 Oct 2017
good experience
Recommended
Guides
By: Sally
Reviewed on: 27 Oct 2017
The guides that were provided were extremely knowledgeable and adaptable to the change of plans.
Recommended
Venice
By: Carol
Reviewed on: 02 Nov 2017
Fabulous! Great location and charming hotel!
Recommended
Always on time.
By: Jeka
Reviewed on: 08 Nov 2017
Always on time, professionals, clean tour cars, friendly, easy to understand. Being a woman, I prefer the female guides because they know the things I am most interested in and they give excellent tips. The younger males are not the smoothest drivers and they do not seem to be enthusiastic about their jobs. They seem to be distracted and quoting a memorized history brochure.
Recommended
Avanti Destinations
By: KNH
Reviewed on: 11 Nov 2017
Avanti planned our recent trip's hotels, transfers & tours in Paris, Venice & Rome. We were very happy with the folks who took care of our transfers from the airport, train, hotels & tours. They were all very professional & personable. The hotels were all very clean, the staff all very helpful & professional as well. The 1st 2 hotel rooms were a little on the small size but manageable. The 2nd 2 hotel room had a little more "elbow room" & felt a bit more comfortable. We enjoyed the breakfasts at the 2nd 2 hotels the most as they included eggs, sausage & bacon ...not just breads, cakes/cookies, yogurt, cold cereal & a little fruit. All our tours were small group tours with English speaking guides. In the case of the Louvre tour...it ended up being a personal tour for us...fabulous! All guides were very professional, well versed in their topics & cared to be sure you got your questions answered, photos taken & safely walked the tours together! Definitely recommend them!
Recommended
Well done
By: MDM
Reviewed on: 27 Nov 2017
The best part about Avanti tours were the pick ups at the train station and airport. With the exception of our driver in Bologna, all of our drivers were exceptional. So nice to have our train tickets done by Avanti as well. Highly recommend the aforementioned features.
Company Contacts
Phone
Primary
888-281-3876
Business
+1 888-281-3876
Emergency
+1 888-281-3876
Fax
+1 503-821-9417
Fax
+1 503-821-9417
Reservation Fax
+1 800-422-9505
Reservations
+1 888-281-3876
Toll Free
+1 888-281-3876
Websites & Social Media
Primary
Business
Business
Facebook
Twitter
Addresses
Primary
111 SW Columbia St.
Suite 1200
Portland, Oregon 97201
United States