Multi-Day Tour | Private
Private Expedition: China
(10 days)
National Geographic Expeditions
Beijing, China To Shanghai, China
Valid for Departures Now Through: 31 Dec 2018
Itinerary
DAY
LOCATION(S)
HOTEL
MEALS
DESCRIPTION
Day 1

Beijing, China


The St. Regis Beijing

None

Arrive Beijing, China

Arrive in Beijing and transfer to your hotel, centrally located in the city's historic quarter.

Day 2

Beijing, China


The St. Regis Beijing
Breakfast, Lunch, Dinner

Beijing

Explore the cultural heart of Beijing on a private tour of the old city. Start in Tiananmen Square, a longtime national gathering spot that has hosted some of the country's most important political events, including the demonstrations of 1989. Trace Beijing's royal past from the Ming through the Qing dynasty at the lavish Forbidden City, a UNESCO World Heritage site that comprises more than 800 palaces, temples, government buildings, and homes. Lunch along the shores of Houhai lake before wandering the hidden alleyways, or hutongs, of the city's old neighborhoods. Step into a typical hutong courtyard to visit with a family, and meet with a local artisan to try your hand at traditional kite-making. Tonight, enjoy a succulent Peking duck dinner.

Day 3

Beijing, China


The St. Regis Beijing
Breakfast, Lunch

Beijing

Conquer the legendary Great Wall as you trek across the less-visited Mutianyu section outside of Beijing. Follow the fortification along the mountain ridge, taking in far-reaching views of the surrounding countryside from ancient watchtowers. Fly a kite over this iconic site before returning to the city. This evening head out to the Red Theater where you can enjoy a dance performance that combines age-old Kung Fu with modern acrobatics.

Day 4

Xian, China
Beijing, China


Sofitel Xi-an on Renmin Square
Breakfast, Dinner

Beijing/Xi'an

Visit the Temple of Heaven, a sacred complex once used by Ming dynasty emperors to perform prayer ceremonies. Today, Beijing residents flock here to play Chinese chess or badminton or practice exercise routines. Join in the activity during a private tai chi lesson on the temple grounds. This afternoon, fly to Xi'an, once the capital of China and eastern terminus of the Silk Road. Spend the rest of the day getting acquainted with this captivating city, making sure not to miss a stroll through the maze of markets in the vibrant Muslim Quarter.

Day 5

Xian, China


Sofitel Xi-an on Renmin Square
Breakfast, Dinner

Xi'an

Immerse yourself in the ancient heart of China on a private tour of Xi'an. Encounter the city's magnificent terra-cotta warriors, an army of life-sized sculptures standing guard outside the tomb of China's first emperor, Qin Shi Huang. Wander the gardens of calligraphy-etched stone tablets that comprise the Forest of Steles and practice this ancient writing art in a private lesson with a calligraphy expert. This evening, prepare Chinese dumplings in the home of a local family, and enjoy the festive atmosphere at Daming Palace National Heritage Park.

Day 6

Chengdu, China
Xian, China


The St. Regis Chengdu
Breakfast, Dinner

Xi'an/Chengdu

Survey Xi'an from atop its ancient walls, walking or biking along the promenade of these massive Ming dynasty ramparts. Ride first-class on the high-speed train to Chengdu, the capital of Sichuan, arriving in time for a dinner of spice-infused regional specialties.

Day 7

Chengdu, China


The St. Regis Chengdu
Breakfast

Chengdu

Spend your morning with the city's most famous residents, the giant pandas—and their not-yet-giant babies—that roam the bamboo-covered grounds of the Chengdu Research Base of Giant Panda Breeding. Then learn the age-old Chinese game of mahjong in lush Wangjianglou Park.

Day 8

Shanghai, China
Chengdu, China


The Peninsula Shanghai
Breakfast

Chengdu/Shanghai

Depart for Shanghai, one of the most booming and bustling of all the Chinese cities. Transfer to your hotel in the downtown riverfront district, called the Bund. Walk the nearby stretch of boardwalk lined by impressive colonial-style architecture, and look out across the river to a futuristic neon skyline featuring the glowing ball of the Oriental Pearl, one of the tallest TV towers in the world. Soak up the energy of modern Shanghai in Xintiandi, a stylish district of walking streets lined with upscale boutiques, nightclubs, and restaurants.

Day 9

Shanghai, China


The Peninsula Shanghai
Breakfast, Lunch

Shanghai

Delve deeper into Shanghai on a private tour of this multi-faceted city. Peruse the exquisite collections of bronzes, jade, calligraphy, and other cultural treasures at the Shanghai Museum. In the heart of the old city, discover a calm oasis of carp-filled ponds and pavilions at the classical Yu Garden, and wander among antiques and curios at the Old Shanghai Bazaar.

Day 10

Shanghai, China


None

Breakfast

Shanghai/Depart

This morning, experience the intimacy of Shanghai's Tianzifang neighborhood on a private tour through its enchanting maze of art galleries and cafés. Then ride the exhilarating Maglev (magnetic levitation) train that can reach speeds up to 267 mph and will deliver you from downtown to the airport in about eight minutes. Connect with your flight home, arriving the same day.
Tour Features
Experience(s)
Experiences have not been selected at this time
Description
Private Expedition: China
10-day exploration of China's imperial history and cultural traditions
Beneath the glittering skyscrapers and expanding skylines, the ancient heart of China endures, a living testament to a long and colorful history. Exploring alongside private guides, uncover the legacy of imperial China at palaces and tombs, fortified cities and revered temples. Wander through gardens and local markets, spend time with artisans and chefs, and get an intimate look at the vibrant culture of China, past and present.
Trip Highlights
- Climb the watchtowers on a less visited section of the Great Wall, and encounter the legendary terra-cotta warriors at Xi'an.
- Work alongside local masters to learn traditional Chinese cooking, tai chi, and calligraphy.
- Observe giant pandas and their cuddly young frolicking through bamboo forests at the Chengdu Research Base of Giant Panda Breeding.
- Gain insider knowledge of Chinese history and culture on private tours of Beijing, Xi'an, and Shanghai.
Available though December 31, 2017
National Geographic Private Expeditions are specially crafted itineraries designed for independent travelers that combines guided excursions, fascinating insights into culture and wildlife, and top accommodations. Simply select a trip and decide whom you'd like to travel with and when you want to travel. We'll take care of the rest.
Note: Private Expeditions can be arranged to fit into your schedule. You choose your desired departure date, and we'll make all the arrangements. Contact your Virtuoso Travel Advisor for more details
About Us
National Geographic Expeditions offers a broad array of travel experiences to more than 80 destinations across all seven continents, each led by a National Geographic expert, a dynamic trip guide, or an expedition team. National Geographic taps into their vast network of resources around the world when designing trips to create authentic and transformative travel experiences. The official travel program of the National Geographic Society, National Geographic Expeditions aims to fulfill the organization's mission to inspire people to care about the planet by providing meaningful opportunities to explore it.
Insider Tip
Contact your Virtuoso Travel Advisor for insider knowledge to help enhance your experience.
Terms & Conditions
TERMS AND CONDITIONS
Basis of Rates: All prices are based on two persons sharing a room or cabin. All prices and fares are quoted in U.S. dollars. The rates are based on tariffs, currency values, airfares and third-party charges as of catalog publication date and are subject to change due to unforeseen circumstances. While National Geographic will do everything possible to maintain the listed prices, if it is necessary to levy a surcharge, National Geographic reserves the right to do so, and notification will be given at the time of final invoicing.
Eligibility: Participation in a National Geographic Expedition is a benefit of membership in the National Geographic Society. Membership dues for 2014 are $39. Anyone under 18 must be accompanied by a parent or guardian for the entire journey.
Single/Shared Accommodations:
A limited number of single rooms/cabins are available at an extra cost on a first-come, first-served basis. We will assist persons requesting a roommate. Participants will be notified if a suitable roommate is not available, in which case the single rate will be charged.
Trip-cancellation insurance
is available at an additional cost and is strongly recommended. For more information about and to enroll in an option available through Travel Insurance Services, visit the "Travel Insurance" section of our website at
www.nationalgeographicexpeditions.com
.
Other:
Additional Terms and Conditions may apply to some expeditions and will be provided with pre-expedition mailings.
Please click
here
for our full Terms & Conditions.
Please note that the 55 trips with varying terms and conditions have links at the bottom of the global terms website.
Reviews and Recommendations for National Geographic Expeditions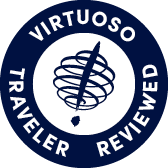 Virtuoso Verified Traveler
All reviews are from confirmed guests sharing exclusive insights
Sort reviews by
Recommended
Friendly service
By: Howie
Reviewed on: 05 Oct 2015
Wonderful and busy tour.
Recommended
Very Well done and professional
By: Judd
Reviewed on: 14 Feb 2016
Our 14 day Antarctica adventure was wonderful: the National Geographic team were extremely knowledgeable and very much enjoyed their jobs! All were really in to teaching and conveying their devotion to Antarctica and their particular area of expertise. We are already planning our next adventure with NG!
Recommended
Outstanding
By: The ayotollah
Reviewed on: 21 Sep 2016
She has helped me with a number of trips and always shines. I know I can rely on Linda to be certain that all of the details are taken care of, and her recommendations are well though out. She is a superstar.
Recommended
Maya
By: Ron
Reviewed on: 10 Feb 2017
This was my third trip with National Geographic and, like the others, it was interesting, professional, and well managed.
Recommended
Galapagos/ Nat Geo 2017
By: Sree
Reviewed on: 23 Jul 2017
National Geographic was on my bucket list for an expedition to the Galapagos. The Islands are amazing and Nat Geo had great programs in place to highlight this ecological paradise. The partnership with Lindblad was a plus. My kids had a blast with the ships young explorers program which was the kind of quality education I expect from Nat Geo. The naturalists were real professionals. The entire team succeeded in making it a memorable trip.
Recommended
Wild and Windswept, for sure!
By: RobinBG
Reviewed on: 25 Sep 2017
Always the best trip out there if you want history, culture and adventure. We learned so much about the places we visited, were able to hear local musicians play, and went to places that are hard to reach any other way than by a small ship. And - the food and service is beyond compare.
Recommended
Morocco Private Expeditions
By: Morocco Traveler
Reviewed on: 23 Oct 2017
Good trip. Fair amount of driving but most of it is on the autoroutes which are good roads. Going to the south the road is under construction so it is longer. Good representation of the various areas of Morocco. Our private guide, Ali was excellent.
Recommended
Morocco
By: Jud
Reviewed on: 28 Oct 2017
Outstanding in every respect except Casablanca Sofitel and some of the guest on the tour
Recommended
NatGeo Photo Workshop
By: Lance R
Reviewed on: 20 Nov 2017
The NatGeo photo workshop was a great experience. Myrna was wondering to work with. Can't wait for my next trip through her!
Recommended
The White continent - Antarctica
By: Anissia
Reviewed on: 28 Dec 2017
Absolutely amazing! They ran a tight ship literally. Everyone was so pleasant to deal with, all naturalists were so knowledgeable. Expedition Leader Lucho had all zodiac outings running smoothly. I would repeat this trip if it was not so expensive though it is worth the money!
Recommended
excellent
By: oh my
Reviewed on: 03 Jan 2018
Natalie was excellent. Very good to work with and very helpful.
Recommended
Yellowstone
By: Dana
Reviewed on: 30 Mar 2018
Nat Geo hosted a wonderful tour of Yellowstone in winter. We would use Nat Geo again in a minute!
Recommended
Antartica, South Georgia and Falklands
By: Lin
Reviewed on: 28 Feb 2018
The Antartica, South Georgia and Falklands trip exceed my expectations. Travelling on the National Geographic Orion provided an exceptional experience which included spacious well appointed accommodation, delicious food, attentive good natured staff and interesting daily presentations and outings with knowledgeable experts. I can not think of a better way to explore and enjoy the incredible beauty of this pristine and its abundant wildlife. I now understand why there were a number of returning visitors on this fabulous trip.
Recommended
Exploring Patagonia
By: Greg
Reviewed on: 23 Mar 2018
Nat Geo Expeditions is awesome! This particular expedition provides an excellent overview of this unique area of the world. Our tour manager Sylvina and expert Constanza Ceruti were excellent guides for our expedition providing high-level insights into the culture, history and ongoing research of Argentina, Chile and Patagonia. We would highly recommend this expedition!
Recommended
Great guides
By: Beverly
Reviewed on: 26 Jun 2018
Good job in every way. National Geographic has a tendency to over schedule activities, leaving no down time. I believe photographers need a little time each day, or every other day to organize photographs. The only time we have on National Geographic trips is bedtime when we are wiped out from a full day of activities.