Multi-Day Tour | Escorted, Locally Hosted, Private
A Sampler of Turkish Treasures(sm)
(11 days)
Turkey At Its Best - Private Tours by Newport International
Ankara, Turkey To Istanbul, Turkey
Valid for Departures Now Through: 14 Jul 2019
Itinerary
| DAY | LOCATION(S) | HOTEL | MEALS | DESCRIPTION |
| --- | --- | --- | --- | --- |
| Day 1 | Ankara, Turkey | TBD | Lunch | Arrive at Ankara airport. Transfer to hotel. Welcome Cocktail and dinner at hotel. |
| Day 2 | Cappadocia, Turkey | TBD | Breakfast, Lunch, Dinner | Visit the Mausoleum of Ataturk, founder of modern Turkey, and The Museum of Ancient Anatolian Civilizations, a world-class museum. After lunch in Ankara, fly or drive to Cappadocia. Tonight, enjoy dinner with entertainment in a cave restaurant. Overnight stay in Urgup. |
| Day 3 | Cappadocia, Turkey | TBD | Breakfast, Lunch, Dinner | Sightseeing in an underground city with many stories, among churches carved in volcanic rock and decorated with frescoes, as well as within a landscape of Fairy Chimneys. Dinner at the hotel |
| Day 4 | Izmir, Turkey | TBD | Breakfast, Lunch, Dinner | Transfer to the airport in Kayseri for your flight to Izmir (via Istanbul).* Transfer to your hotel in Izmir. Dinner at the hotel. |
| Day 5 | Izmir, Turkey | TBD | Breakfast, Lunch, Dinner | Sightseeing in Ephesus while walking on marble streets, admiring the theaters, temples, baths, and the famous library; also visiting the Basilica of St. John, the House of The Virgin Mary, and the Archaeological Museum. Dinner at a restaurant in Izmir |
| Day 6 | Çanakkale, Turkey | TBD | Breakfast, Lunch, Dinner | Sightseeing in Pergamum (present day Bergama) to see the Acroplis and the Aesculapion, the ancient hospital from Roman times. On the way, stopover at a quaint village for a Private Morning Coffee as guest of a Turkish Family in their restored 150 years old stone house. After visiting Bergama, you will have lunch lunch before starting on the drive towards Çanakkale, On the way, you will see Troy, the city immortalized in Homer's Iliad, before reaching Çanakkale on the Straits of Dardanelles. Dinner will be at the hotel in Çanakkale. |
| Day 7 | Bursa, Turkey | TBD | Breakfast, Lunch, Dinner | Drive on to Bursa. Lunch will be at a famous Döner Kebap (Gyro) restaurant in Bursa, where the tastiest version of this famous dish was first created. Visit the Green Mosque and Green Mausoleum, examples of early Ottoman architecture, and walk by the Silk Bazaar. Dinner will be at the hotel |
| Day 8 | Istanbul, Turkey | TBD | Breakfast, Lunch | Drive to Istanbul, shortening the trip with a ferry boat ride along the way, arriving in Istanbul in the early afternoon. Evening is at leisure in Istanbul. |
| Day 9 | Istanbul, Turkey | TBD | Breakfast, Lunch, Dinner | Visit the Blue Mosque, Hippodrome Square, the Underground Cistern, and the St. Sophia Museum. After lunch (on the grounds of Topkapi Palace), proceed for the tour of Topkapi Palace; afterwards, visit the Covered Bazaar. Dinner shall be at a special restaurant |
| Day 10 | Istanbul, Turkey | TBD | Breakfast, Lunch, Dinner | Cruise on the Bosphorus, sailing between Asia and Europe with the famous Istanbul skyline as backdrop. Enjoy lunch at a seafood restaurant on the European shore. Visit Dolmabahçe Palace, the last opulent residence of the Ottoman Sultans. If possible, attend a performance of the Janissary Band, the world's first military band, which also influenced the music of Mozart and Beethoven, at the Military Museum**. Farewell Cocktail and dinner at a special location. |
| Day 11 | Istanbul, Turkey | None | Breakfast | Transfer to the airport for the flight to your next destination |
Exclusively for Virtuoso Guests
An "Exclusively Virtuoso" Preferred Specialty Tour Operator, we specialize solely in Turkey, working with Travel Consultants of the Virtuoso Consortium; and, we have the distinction of having in house a former Professional Turkish Tour Guide and Turkish Archaeologist who has served as Official Guide to the British Royal Family during the tour of H.R.H. Queen Elizabeth and Prince Philip in Ephesus. Whether arranging a customized Shore Excursion or developing a complex Special Interest Tour itinerary in Turkey, Virtuoso Members communicate directly with the U.S. Headquarters of TURKEY AT ITS BEST(sm), enjoying (1) Immediate responses to their inquiries without delay from the time zone difference with Turkey, (2) Quotes in U.S. Dollars, rather than in Euros, (3) The security and cost savings of having the credit cards of their clients charged in the U.S., and in U.S. Dollars, (4) Prompt receipt of their commission checks, drawn on a U.S. bank, issued and mailed in the U.S., and (5) The peace of mind from receiving enhanced 24/7 customer support and service from our own Operations Center in Turkey for their clients.
Tour Features
Experience(s)
Experiences have not been selected at this time
Description
A Sampler of Turkish Treasures(sm)
Turkey offers more than a thousand interesting places to see! But, most people consider Istanbul, Ephesus and Cappadocia to be the highlights of their travels in Turkey. So, we have designed a tour that covers these and several more places of interest in just 11 days: From the mystical Cappadocia with its underground cities and "Fairy Chimneys" to the magnificent Ephesus; then to Troy, immortalized with the wooden horse; and finally to Istanbul, the only city in the world that spans two continents. On your next trip, you can spend more time in each of the places that you consider to be the "highlights" of Turkey for you. We are using Deluxe or "best available" hotels on this tour
11-Day Tour Private Tour Can Start On Any Wednesday in Turkey.
SM: Sales Mark of Turkey At Its Best. All rights reserved. 2018
(c) Copyright Turkey At Its Best. All rights reserved. 2018
About Us
*We innovate unique, premium, custom travel experiences, with our dedicated Operations Center in Turkey *34th Anniversary, over 10 years as 'Exclusively Virtuoso' Tour Operator *Team of M. Esat Kadaster, CEO, and Engin Kadaster, VP & GM, offers decades of experience and expertise; premier tour operator for customized upscale private tours in Turkey. *Engin's 40 years, start as Tour Guide, Archaeologist, and GM of a major Turkish 'on-site'; *Served as Official Guide to HRH Queen Elizabeth and Prince Philip's 1971 visit in Ephesus *2018 A-List honoree, Travel + Leisure listed multiple times as top advisor for Turkey.
Insider Tip
Contact your Virtuoso Travel Advisor for insider knowledge to help enhance your experience.
Terms & Conditions
Please click here to view our current Terms & Conditions.
Please visit http://s3.amazonaws.com/VirtuosoHotelsDestinationsTours/Documents/TurkeyAtItsBestT&C.pdf to view our current Terms & Conditions.
TURKEY AT ITS BEST develops customized private arrangements
Promotions
Valid for Travel Now Through 31 Dec 2020
Total 1 Results

Loading Add-ons. Please wait...
Reviews and Recommendations for Turkey At Its Best - Private Tours by Newport International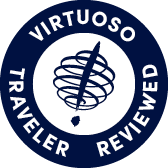 Virtuoso Verified Traveler
All reviews are from confirmed guests sharing exclusive insights
Sort reviews by
Recommended
Highly Recommended
By: Charlie1
Reviewed on: 29 Oct 2013
Abdullah, our private guide was phenomenal. He tailored the daily excursions to our needs and made every detail fascinating. We loved having lunch with him every day eating at local places; one place was better than the next. He was perfect!
Recommended
Fantastic Tour Guides
By: SHuff
Reviewed on: 23 Jul 2014
Newport International set up an amazing and memorable tour. The guides were full of important cultural and historic information. They all spoke wonderful English. Great selection of places to see in Turkey. Both interesting and beautiful.