Multi-Day Tour | Independent, Locally Hosted
Ladatco Tours
Lima, Peru To Santiago, Chile
Valid for Departures Now Through: 31 Aug 2019
Itinerary
DAY
LOCATION(S)
HOTEL
MEALS
DESCRIPTION
Day 1

Miami, FL United States
Lima, Peru


Belmond Miraflores Park

None

Afternoon flight south to Lima, arriving in the evening. Meeting and transfer to the Miraflores Park for two night stay.

Day 2

Lima, Peru


Belmond Miraflores Park
Breakfast, Lunch

Full day exploring the main points of interest in Lima, often called "The City of Kings", and once the seat of the Vice Royalty of Spain, including the Plaza de Armas with government palace and cathedral, the San Francisco or Santo Domingo Convent and the new suburbs of the city. You'll also visit the Larco Herrera Museum with a large collection of pottery from the Mochica, Cupisnique (dating back to 1000 BC), Nazca, Chimu and Inca periods. There is also an excellent collection of pre-Columbian weaving, including a sample of two-ply yarns with 398 threads to the inch. There are several mummified weavers who were buried with their looms, a small display of gold pieces and a section of erotica in a separate building. Then transfer to the Huaca Pucclana Restaurant located adjacent to a pre-Columbian temple in the heart of Miraflores (which itself dates back as being inhabited over 3000 years). It is believed to have been a religious and ceremonial site. Besides a spectacular setting, the Huaca Pucclana Restaurant is known for its excellent Peruvian gourmet specialties. And last, but certainly not least, continue to Las Pallas in Barranco. The owner, Mari Solari, has a stunning craft shop and impressive collection of crafts from the diverse regions of Peru. Mari is a Scottish woman who has spent years scouring Peru for crafts and cultivating relationships with local craftsmen. Las Pallas is located in her house, one of the best preserved in the area of Barranco. She is uniquely knowledgeable about the crafts she sells and is said to never be short of a story to tell.

Day 3

Lima, Peru
Cuzco, Peru


Inkaterra La Casona
Breakfast

Transfer for morning flight over the Andes to Cuzco, ancient capital of the Inca empire and considered the oldest continuously inhabited city in the Western Hemisphere. Upon arrival, meeting and transfer to the charming Inkaterra La Casona for overnight stay. Afternoon visit to the main points of interest in Cuzco, declared a UNESCO World Heritage site in 1983. Cuzco,the capital of the ancient Inca Empire, was founded around 1100 A.D. and thought to have been a Holy City and a must pilgrimage for any ranking citizen of the empire. Visit the main points of interest in this historic city including the 17th century Qoricancha Temple which, together with Santo Domingo, form perhaps the most vivid illustration in Cuzco of Andean culture's collision with Western Europe. Some 4000 of the highest ranking priests and their attendants were housed here, and it was also the main astronomical observatory for the Incas. After the Spaniards ransacked the temple and emptied it of gold (which they melted down), the exquisite polished stone walls were employed as the foundations of the Convent of Santo Domingo. Continue to the nearby fortress ruins of Sacsayhuaman with massive rocks weighing up to 130 tons forming three walls running parallel for 360 meters, with 21 bastions. Also visit the amphitheater of Kenkko (Qenqo); Puka Pukara, possibly an Inca "tambo", and the spring shrine of Tambo Machay, said to have been an Inca bath but more likely a site of a water cult.

Day 4

Cuzco, Peru
Sacred Valley, Peru


Sol y Luna
Breakfast, Lunch

Full day excursion through the Sacred Valley of the Incas. First stop is at Awanacancha, a center of llama, alpacas and vicunas, to learn about their wool, the curing and handling, and about weaving techniques. Continue on to the town of Pisac and wind uphill to the ruins of Pisac to view these ruins cascading down the mountain before returning to Pisac to visit the handicraft market. Also make a stop at Pablo Seminario's Ceramic Studio where Pablo and his wife are dedicated to sculpting the red clay found in the valley using techniques and designs from ancient Peruvian cultures. Have lunch en route today and at the end of your visits, transfer to your hotel in the Sacred Valley, the lovely Sol y Luna for a two night stay.

Day 5

Sacred Valley of the Incas, Peru


Sol y Luna
Breakfast, Lunch

Begin today with a visit to Ollantaytambo, built by the Incas as a fort that included a temple, agricultural terraces and an urban area. It was an important administrative center with probable military functions. Today's town of Ollantaytambo is a Living Inca Town since the inhabitants maintain very old practices and customs. Then drive along a unpaved road up a narrow canyon lined with ancient agricultural terraces to the village of Willoq, a native rural Quechua community, located at 12,129 feet and home to a group of families rich in cultural values. Enjoy a box lunch and late afternoon return back to your hotel in the valley,

Day 6

Sacred Valley, Peru
Urubamba, Peru
Machu Picchu, Peru


Inkaterra Machu Picchu Pueblo Hotel
Breakfast, Lunch, Dinner

Early morning transfer to the train station in Ollantaytambo for VistaDome rail service to Machu Picchu Pueblo for mini-bus 2,000 foot serpentine ascent to the top of the mountain and the entrance to famed Machu Picchu, Lost City of the Incas. Enjoy a guided tour of these spectacular ruins, never found by the Spanish Conquistadores and only rediscovered by Hiram Bingham in 1911. Have lunch and time to explore at your own pace. The ruins remain open until dusk. Take the shuttle bus back down to the town of Machu Picchu Pueblo for overnight at the Inkaterra Machu Picchu Pueblo Hotel.

Day 7

Machu Picchu, Peru
Cuzco, Peru


Inkaterra La Casona
Breakfast, Dinner

Day at leisure to explore at your own pace. Today plan to revisit the ruins early in the morning so you have plenty of time to explore at your own pace before the day-trippers begin to arrive around 11 AM. The ruins open at 7AM and reentry tickets to the ruins, including Wayna Picchu Trail entry and roundtrip shuttle bus tickets, will be provided to you. Be sure to be back at the train station at Machu Picchu Pueblo in time for your return train to Cuzco on the famed luxury Hiram Bingham train with cocktails, entertainment and three course dinner en route, arriving at the Poroy station in the evening. Upon arrival, meeting and transfer to the Inkaterra La Casona for overnight.

Day 8

Cuzco, Peru


Inkaterra La Casona
Breakfast

This morning you will visit Moray with three areas thought to have been used as open-air laboratories by the Incas. Locally these are called "greenhouses" and as you take the path down you will feel the change in the climate. Then continue on to Maras and the nearby "salt mines", a collection of 3000 small pools, each about 53 sq ft, constructed on the slopes of the mountain. People fill these up with salty water emanating from a natural spring and when the water evaporates the salt slowly solidifies. It takes about a month for this process to create 4 inches of salt. Salt has been mined in this area since pre-Inca days. Afternoon at leisure to explore Cuzco at your own pace.

Day 9

Cuzco, Peru
Puno, Peru


Casa Andina Private Collection
Breakfast, Lunch

Morning transfer to the train station to board the Andean Express for a full day of riding the rails. Cross the scenic Altiplano and pass through many villages, with a scenic stop at La Raya, the highest point of the train journey. Lunch is served on board. Arrive in Puno in the afternoon and transfer to your hotel on the shores of Lake Titicaca, the Casa Andina Private Collection, for a two night stay.

Day 10

Puno, Peru


Casa Andina Private Collection
Breakfast

Morning visit to the Uros Indians, living on floating islands made from the tortura reeds of the lake. You'll have time to explore and shop for handicrafts. In the afternoon visit the nearby Sillustani's "chullpas", ancient graves from a civilization pre-dating the Incas.

Day 11

Puno, Peru
Lake Titicaca, Bolivia


Inca Utama Hotel and Spa
Breakfast

Morning transfer to the port to board your modern hydrofoil for your "flight" across the highest navigable lake in the world, Lake Titicaca, and "fly" to Copacabana where you will have time to visit the historic cathedral. Then reboard your hydrofoil for "flight" to Sun Island. Walk up ancient Inca steps, visit the Fountain of Youth and have spectacular views of Moon Island and the lake from the Uma Kollu restaurant where you will have lunch. Continue by hydrofoil to Moon Island to visit the Sun Virgin's Temple and then finally "fly" through the narrow Tiquina Strait and to the Inca Utama Hotel and Spa for two night stay. This evening you'll enjoy a briefing on the magical, mystical world of the Kallawayas, the medicine men of the high Altiplano, and a visit to the Kallawayas Museum.

ABOUT THE INCA UTAMA: A five star hotel right on the shores of Lake Titicaca, there are 60 rooms and suites, each with private facilities, space heater, electric blanket and lots of of water. There is a new Choza Nautica over-the-water restaurant, a cozy bar with over-stuffed couches and roaring fireplace, "Suma Utavi" restaurant, a complete spa, and elevators in both the original hotel building and the new Colonial Towers. The Inca Utama has a complete cultural complex consisting of the Altiplano Museum; Andean Eco Village complete with handicraft center, Eco Museum, Limachi brothers and their full size replica of the RA II, stone fisherman village, mud igloos and floating islands of the Urus Chipayas, Tikanas agricultural terraces and the famous Sukakollos; Kallawayas Museum and the Alajpacha native observatory.

Day 12

Sun Island, Lake Titicaca, Bolivia
La Paz, Bolivia


Casa Grande
Breakfast, Lunch

This morning you will drive towards La Paz and then off the main road to the ruins of Tiahuanaco where the remains of five civilizations, one on top of the other, have been found - the last one disappearing 100 years before the first Inca arrived. Enjoy a box lunch before continuing to La Paz for a visit to the other-worldly lunar landscape of Moon Valley before transferring to your hotel for an overnight stay at the Hotel Europa in the heart of the town and just blocks from the famed Witch Doctor's Market.

Day 13

La Paz, Bolivia
Santiago, Chile


Holiday Inn Airport
Breakfast

Morning visit to the the main points of interest in La Paz, the highest capital in the world, lying in a natural basin at some 13,000 feet. Founded in 1548 by the Spaniards, little of the colonial influence remains. Visit the city, including the open-air archaeological museum, Witch Doctors Market, residential areas & the Moon Valley, where clay formations give you a unique panorama. Midday transfer to the airport for your flight to Santiago. Meeting upon arrival and assistance with getting to Holiday Inn Airport for overnight stay.

Day 14

Santiago, Chile
Easter Island, Chile


explora Rapa Nui - Posada de Mike Rapu
Breakfast, Lunch, Dinner

Morning assistance departure procedures for flight to Easter Island arriving midday. Upon arrival, meeting and transfer to the explora Mike Rapu for four night stay. During your stay you will enjoy all meals, open bar and daily choice of activities and excursions. This afternoon you'll begin discovering this mysterious island, probably the most remarkable open air museum to be found anywhere. Here, in profusion, are the material remains of a sophisticated and complex culture which produced spectacular religious architecture, gigantic sculptures, roads, towers, great stone quarries, petroglyphs, masonry lined caves and many other unique monuments.

Located some 2300 miles from the Central Coast of Chile, the island's surface is less than 104 miles squared. It is a perfect triangle not quite 15 miles long and only a little over 7 miles wide at the widest point. Easter Island possesses a characteristic marine subtropical climate that is profoundly influenced by wind and maritime currents. The average temperature is 79 degrees Fahrenheit, with highs of 82 during the summer and between the high 50's and low 70's during the winter. May is the wettest month although it can rain any time of the year

Day 15

Easter Island, Chile


explora Rapa Nui - Posada de Mike Rapu
Breakfast, Lunch, Dinner

Today enjoy activities and excursions as offered by explora Mike Rapu.

Day 16

Easter Island, Chile


explora Rapa Nui - Posada de Mike Rapu
Breakfast, Lunch, Dinner

Again today, in both the morning and afternoon, you'll enjoy activities and excursions as offered by explora Mike Rapu.

Day 17

Easter Island, Chile


explora Rapa Nui - Posada de Mike Rapu
Breakfast, Lunch, Dinner

Another day of activities and excursions as offered by explora Mike Rapu.

Day 18

Easter Island, Chile
Santiago, Chile


Santiago Ritz Carlton
Breakfast

Morning transfer to the airport for your flight east across the Pacific to Santiago, arriving in mid-afternoon, for a two night stay at the Santiago Ritz Carlton.

Day 19

Santiago, Chile


Santiago Ritz Carlton
Breakfast

This morning you will visit Santiago, fourth largest city in South America, beautifully set among a backdrop of snow-capped Andes. See the highlights of this cosmopolitan capital, such as the Government Palace La Moneda, Plaza de Armas (Main Square) with the Cathedral of Santiago, the Central Post Office and Historical Museum; San Francisco Church and Santa Lucia Hill (where Santiago was founded In 1541). A visit to the Bellavista neighborhood brings you upon a peculiar shaped household, totally out of the ordinary, the La Chascona Museum, the house that Pablo Neruda built for his lover and then third wife, Matilde Urrutia, which shows the unique world where the remarkable Nobel Prize of Literature recipient once lived. Afternoon at leisure to explore at your own pace.

Day 20

Santiago, Chile


None

Breakfast, Lunch

Morning at leisure. Midday check-out, taking your luggage with you, and drive west towards the Pacific coast through the Casablanca valley to the San Antonio Valley and the Matetic Vineyards and Winery. Located in a completely enclosed valley, which is 9,000 hectares in length and perpendicular to the ocean, it enjoys extraordinary light and possesses the ideal climatic and topographic conditions for both red and white wines. Have lunch at the restaurant of the winery, the Equilibrium, and afterwards visit the facilities to learn about their wines and enjoy a wine tasting. Late afternoon return drive to Santiago's airport to check-in for your international departure flight.
Tour Features
Experience(s)
Experiences have not been selected at this time
Description
Highlights
Cuzco & Machu Picchu, Peru

Lake Titicaca & Tiahuanaco, Bolivia

Easter Island, Chile
About Us
LADATCO Custom Designs South & Central America, the Falkland Islands & Antarctica. Here are 5 reasons to travel with LADATCO:
1) 50+ years of Destination Knowledge & Experience
2) Been There/Done That-We are destination specialists & proud to be on the cutting edge of destination knowledge
3) Custom Designed/Tailored to Fit-Custom Designed is LADATCO's only travel style
4) Before You Go-Customized Pre-Departure Information
5) On the Road-Our partners in Latin America share our commitment for hands-on care & individual attention
At LADATCO, we elevate the Experience of travel...beyond the ordinary...to the level of Pampered Adventure
Insider Tip
Contact your Virtuoso Travel Advisor for insider knowledge to help enhance your experience.
Terms & Conditions
Deposit $750 per person in order to confirm space.
Second deposit to complete a total deposit of 30% of total cost due upon confirmation of all space.
Full payment due 65 days prior.
Cancellation policy - to be verified for each booking but in general:
CANCELLATION FEES - LAND & CRUISE ARRANGEMENTS:
CANCELED BETWEEN FEES PER PERSON
Up to 90 days prior departure $ 750
89 to 61 days prior departure 30% of tour costs
60 to 31 days prior departure 50% of tour costs
30 to 00 days prior departure 100% of tour costs
NOTE: No Refunds are made for changes made en route at the discretion of the traveler.
Because everything is Custom Designed, deposit-payment-cancellation policy will be confirmed for each booking and the above is for general guidelines only.
The trademarks VIRTUOSO, the Globe Swirl Logo and SPECIALISTS IN THE ART OF TRAVEL are registered trademarks of Virtuoso, Ltd. Virtuoso, Ltd. has a U.S. copyright registration for the Globe Swirl Logo, ©2000. All rights reserved. Virtuoso CST#2069091-50. California CST# 2069091; TA# 808 - Registered Iowa Travel Agency; Washington UBI # 601 554 183. Registration as a seller of travel does not constitute approval by the State of California.
Reviews and Recommendations for Ladatco Tours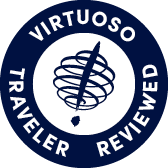 Virtuoso Verified Traveler
All reviews are from confirmed guests sharing exclusive insights
Sort reviews by
Recommended
Recommend
By: RBW
Reviewed on: 23 Jan 2014
Our vacation to Costa Rica was wonderful. All guides and drivers were top notch and we never had to wait for anything. I would book again using Ladatco Tours.
Recommended
By: travel bug
Reviewed on: 20 Apr 2014
We have traveled to South America on several occasions and have used Ladatco (Michelle) to set up our tours/itineraries.  We have always felt like we saw the MOST interesting things that were especially geared for the interests of our group members.  We also think our schedules have made the most use of our time, money and logistics.  I highly recommend Ladatco to plan a South American vacation. 
Recommended
great guides
By: andi 007
Reviewed on: 08 Jan 2015
they were friendly/ very knowledgeable and flexible
Recommended
Linda
By: Lisa
Reviewed on: 21 May 2015
Argentina/ Chile
Recommended
No direct contact therefore hard to rate
By: the other guy
Reviewed on: 21 Jul 2015
A middle man and therefore hard to rate.
Recommended
excellent job
By: t and d
Reviewed on: 20 Dec 2015
Hotels and airline arrangements worked well. Two flight delays. Guide on Easter Island was excellent and we received an extra tour the day we arrived that was not on the plan but was very welcome.
Recommended
Chilean and Argentinian arrangements
By: Ed
Reviewed on: 21 Feb 2017
Sports Tours of Santiago provided a great guide, Alvaro Gonzalez, and the hotels and resorts were wonderful. I appreciated them negotiating reasonable single supplements for the accommodations.
Recommended
Ladatco midde person
By: Charlie
Reviewed on: 11 Feb 2017
We had no contact with a Ladatco rep. They provided services to our travel agent and we were happy with the result.
Recommended
Quito
By: anonymous
Reviewed on: 27 Mar 2017
They planned a terrific itinerary, the guide was fabulous, helpful and full of knowledge about the area and the people.
Recommended
PERU
By: NANCY S
Reviewed on: 10 Jun 2017
THEY WERE ALWAYS ON TIME AND VERY FRIENDLY AND INFORMED ON HISTORY AND OUR INTINERY. THE DRIVERS WERE EXTREMELY GOOD. THE GUIDES MADE ALL OUR ADVENTURES WELL INFORMED.
Recommended
Galapagos and Ecuador Trip - 2017
By: Jan
Reviewed on: 29 Jul 2017
Very good trip and service. Was where they needed to be at all times. Provided very good drivers and guides, spoke English well, wee flexible with our desires, and gave us consistent guides that got to know our family. Coordinated well with our overall trip planner. Trip was great and the guide provided a lot of local color with our trip -- as sometimes we like to go off the beaten track and experience more local places. Perfect fit for our family.
Recommended
Macchu Picchu and Galapagos
By: The Johnson's
Reviewed on: 30 Oct 2017
Ladatco did a great job putting together our trip. Our local guides were really great. The Gourmet Food tour in Lima was a wonderful way to start our trip! One of the owners, Samantha, was our guide and gave us a culinary experience to remember. Our guide, Ramiro, with Metropolitan Tours, was so knowledgeable and so passionate about Peruvian history and the time of the Incas! we really enjoyed our time with him and learned so much from him. The visit to the Quillot village was an experience we will never forget. And, of course, Macchu Picchu and the other Incan ruins were awe-inspiring. The second Ramiro, in Quito, was another wonderful guide. We loved our hotels and wished we had more time to enjoy the amenities of Hotel B in Lima, the Sol y Luna in the Sacred Valley and Casa Gangotena in Quito. The Petrel is a beautiful small ship with an excellent crew. Our naturalist, Nico Andrade, was just great. He was knowledgeable, funny and kept us busy! The food was just OK.
Recommended
Local travel
By: Susu
Reviewed on: 06 Jan 2018
Wonderful guides. Thorough. We were well taken care of.
Recommended
Peru December 2017
By: Roger
Reviewed on: 12 Jan 2018
Very well put together
Recommended
Peru
By: Doug
Reviewed on: 28 Apr 2018
Our guides were incredibly knowledgeable and very helpful for us not only enjoying our time in Peru, but understanding this beautiful country full of so much mysterious history.
Recommended
jf review
By: jim
Reviewed on: 19 Jun 2018
Excellent company to work with Very helpful - great contcts