Multi-Day Tour
Guanajuato and San Miguel de Allende
(7 days)
Journey Mexico
León, Mexico To León, Mexico
Valid for Departures Now Through: 01 Jan 2099
Itinerary
DAY
LOCATION(S)
HOTEL
MEALS
DESCRIPTION
Day 1

León, Mexico


None

None

Arrival to Leon

You will be welcomed and privately transferred from the Leon Airport to your lovely Boutique hotel in Guanajuato.

Day 2

Guanajuato, Mexico


None

None

Guanajuato

You will meet your expert guide in the hotel lobby for an orientation of Guanajuato's fascinating city center and then hit the streets for a taste of the vibrant cultural center. Guanajuato's history is as rich as its mines full of silver during the Colonial Era. With your guide, you will enjoy a walking tour of the historic landmarks of the city center and use the morning to orient yourself to the winding streets and subterranean passages that make this city a Mexican medina! The thriving down town is full of interesting shops, and the smells of delicious Mexican fare wafts through the streets inviting you in to the many delicious eateries.

Day 3

Guanajuato, Mexico


None

None

Guanajuato Artistico

Today you will delve deeper into the soul of this creative center of Mexico. Literature, painting, art, and hand crafts have all flourished here along with the spirit of independence and expression that made this the cradle of Mexican independence. You first arrive to the Casa de los Espirituos, an 18th Century Colonial Mansion and current day textiles museum. The view from the balcony is unbeatable. You then continue on to Gorky Taller (Workshop) to view the works of the famous Gorky Gonzales. Gorky Gonzalez began his studies under his father, the Sculptor Rodolfo Gonzalez. In 1963, he founded Alfareria Tradicional, a pottery work shop in Guanajuato, in order to reproduce and revive the Traditional Majolica of the region. In 1965, Gorky Gonzalez was granted a scholarship to study pottery in Japan, under the artists Tsuji Seimei and Kei Fijiwara who were considered two of Japan's national living treasures. Since his return from Japan, Gorky Gonzales has devoted himself to the preservation of the Traditional Majolica technique in Mexico, utilizing the original designs used during the colonial period. After lunch, you will visit the home of the late Chavez Morado and Olga Costa-Jose and have a chance to view the fine collection of paintings, hand crafts, and other fine artwork housed in this exceptional structure. Time permitting, you may visit the Museo y Casa de Diego Rivera. You return to your hotel to relax and freshen up in the late afternoon.

Day 4

San Miguel Allende, Mexico


None

None

San Miguel Allende

After a free morning to have one last chance to stroll the winding streets of Guanajuato, you will be met in the hotel lobby and privately transferred to the small and charming colonial city of San Miguel Allende. Upon arrival, you will enjoy a walking tour of the city center and the sites of most importance including the famous Parroquita de San Miguel Arcángel designed by the indigenous stonemason Zeferino Gutierrez from a postcard depicting a Belgian Church! The history and lore of San Miguel are intertwined with the Independence Movement, and the energy and spirit of freedom of expression have continued on in the lively creative enclave of modern day San Miguel. After you check into your lovely and luxurious boutique hotel, the late afternoon is open for you to relax in the hotel or to browse the many interesting shops, visit museums and galleries, and relax in the central square of San Miguel Allende.

Day 5

Mineral de Pozos, Mexico


None

None

Mineral de Pozos

After breakfast, you will transfer to the little known colonial mining center of Mineral de Pozos, a Mexican Magic Town. "Pozos", once known throughout colonial Mexico for its opulence and its thriving mining industry, has been a virtual ghost town for almost a century and is now experiencing a resurgence of interest on the part of visitors looking for a unique experience with authentic Mexico. You will visit the mysterious ruins of the Seven Brothers Mine and Hacienda and city center before a lovely lunch in the courtyard of the boutique hotel Posada de las Minas. Following lunch, you will visit a local artisan who crafts unique, hand-made musical instruments in his workshop with a demonstration and opportunities to buy. You return to San Miguel Allende in the mid-afternoon with some time on your own in the city center or in your hotel to relax. You are free to make your own dinner plans.

Day 6

San Miguel Allende, Mexico


None

None

San Miguel Allende

After breakfast, you will walk down to the renowned Sazon Cooking School only 4 blocks from your hotel to enjoy a group (shared) cooking class. In the late afternoon, you may choose from two optional activities: San Miguel Artistico or San Miguel Relajado (Relaxed). In San Miguel Artistico,you will visit Canadian Troller Cranston's home for a viewing of his eclectic paintings, and other unique artwork. His house and garden are art in and of themselves. You continue on to the private collection of Bill and Heidi La Vasseur filled with original works by little known Mexican artists including Milagros by Estela Ogazon; unique silk embroidered stitchery by Natividad Amador; Ceremonial masks from a variety of artists; ingenious toys by Gumercindo España Oliveres, celebrated Mexican Folk Artist; handmade hammered paper art by Humberto Trejo Gonzalez; and unusual and elaborately painted tin box art by Blanca Estela Gomez Santiago. Some items are available for purchase. Time permitting, we may also visit a private gallery exhibiting work by renowned artist Romero V. Tabuena Filipino (1921-2015) included in the "who's who" list of internationally renowned artists, Tabuena's works continue to attract high dollar bids. If you choose option two, San Miguel Relajado, your expert guide will take you to Las Grutas, the mineral hot springs 15 minutes outside of San Miguel to soak and heal in the crisp high desert air.

Day 7

León, Mexico


None

None

Departure from Leon

You will be privately transferred from San Miguel de Allende to the Leon Airport for your homeward flight.
Tour Features
Experience(s)
Experiences have not been selected at this time
Description
The Guanajuato and San Miguel Allende tour leads you on a cultural and artistic journey that is not to be forgotten.
Guanajuato Cathedral Journey into the heart of Mexico's independence and revolutionary past by visiting the UNESCO World Hertiage Cities of Guanajuato and San Miguel Allende. You will also have the chance to visit one of Mexico's Magic Towns, Mineral de Pozos. Marvel at the colonial architecture, see what inspired two of Mexico's greatest artists, meet local chefs and taste the finest of the area's cuisine. You will be welcomed into the homes and shops of local artisans, and led on underground passage ways and mines including the Boca Mina, one of Latin America's most productive silver mines for over a century.
About Us
Journey Mexico specializes in crafting unique, authentic and unexpected travel experiences for the discerning and sophisticated traveler throughout the Mexican republic.Whether you would like to travel to Mexico to explore Mayan ruins, relax in a hacienda, visit islands in Baja's Sea of Cortes, search for handicrafts in markets, or adventure in the Copper Canyon, we take great pride in sharing Mexico's natural beauty & rich cultural heritage in the company of our warm and welcoming people.2016 Virtuoso Peer-to-Peer Award Winner - "Best Destination & Experiences - In-Country Partner
Insider Tip
Ask us about the new culinary experiences we're developing; from haute cuisine, to locals only street food, we've vetted them and are excited to share Mexico's cuisine with your important clients!
Terms & Conditions
Deposit, Payment, and Cancellation Policies vary by product. Please contact for details.

The trademarks VIRTUOSO, the Globe Swirl Logo and SPECIALISTS IN THE ART OF TRAVEL are registered trademarks of Virtuoso, Ltd. Virtuoso, Ltd. has a U.S. copyright registration for the Globe Swirl Logo, ©2000. All rights reserved. Virtuoso CST#2069091-50. California CST# 2069091; TA# 808 - Registered Iowa Travel Agency; Washington UBI # 601 554 183. Registration as a seller of travel does not constitute approval by the State of California.
Reviews and Recommendations for Journey Mexico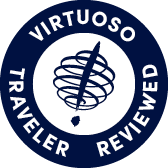 Virtuoso Verified Traveler
All reviews are from confirmed guests sharing exclusive insights
Sort reviews by
Recommended
Family Trip
By: Deni170
Reviewed on: 02 Jan 2014
Our family trip to RIU Tropical Bay in Negril, Jamaica was great. Staff was nice and food was good. 2 minor problems: tour desk asked for vouchers, so I gave them my travel sheets and the return transportation to the airport got messed up. Regardless, we enjoyed the trip.
Recommended
Highly Recommended
By: Lisa
Reviewed on: 09 Feb 2014
We went back and forth several times with Journey Mexico planning our itinerary and were very pleased with their responsiveness and obvious knowledge of the Yucatan Peninsula. They put together a wonderful tour with highly professional and knowledgeable driver/guides, and the hotel recommendations were excellent. They also followed up while we were traveling to make sure everything was satisfactory. Would definitely use them again.
Not Recommended
Journese is no bargain
By: Tom
Reviewed on: 17 Mar 2014
Booking any travel program with any company should mean care free fun with no worries with what can go wrong next with the itinerary.  We travel often but this is our first trip with Journese.  It will be our last. Journese is out of date beginning with their systems, product, and customer service reps that lack basic knowledge.
Recommended
Delightful trip
By: Ginger
Reviewed on: 17 Oct 2014
Trip was well planned and accommodation were excellent
Recommended
Great Customer Service
By: JJT
Reviewed on: 28 Oct 2014
Upon our arrival in Mexico, Journey Mexico made it an easy trip. They had one of their employees with a sign outside the airport that greeted us, grabbed our luggage, gave us a folder of info of our contacts for our trip, and took us to our private transfer (we only had to wait a few minutes for the transportation to arrive). We left the airport with Journey Mexico within 10 minutes from us walking out of the airport. We arrived to the resort 25-30 minutes later - very easy! We had a little hiccup with the resort about what package we would supposed to receive. There was a miscommunication between the resort reservations and Journey Mexico. The resort and Journey Mexico hashed it out. During that process, we were being updated from Journey Mexico and our resort. Journey Mexico even sent a bottle of champagne to our room for the confusion which was a nice touch. Their rep even take you through the entire check in process at the airport for departure. Great customer service all week!
Recommended
Yucatan Journey
By: Magritte's Hat
Reviewed on: 21 Nov 2014
When I decided I wanted to visit Mexico for the first time, I spent hours online trying to plan a trip. Luckily, I came across an article recommending using travel advisors. Because I took that advice, I now have countless bad photographs and good memories of a trip to Mexico. Stacy was able to arrange a trip for me after a couple of phone calls and a few emails that was better than anything I could have done myself. I experienced the celebration of the Day of the Dead in Merida, explored Mayan ruins (culminating with the awesome ancient city of Chichen Itza), and spent a few relaxing days on a sugar-sanded beach in Tulum. My guide was terrific and the hotels were clean and comfortable without being impersonal and generic. The whole trip was great. After over a decade of staying close to home, I think I'm going to be hitting the road more often; and I'm sure I'll be using Stacy's services again.
Recommended
Great Service
By: mh123
Reviewed on: 09 Jan 2015
Journey Mexico provided us with great guides and drivers. They were always on time and very pleasant.
Recommended
attentive
By: kerri
Reviewed on: 09 Jun 2016
they were on top of the logistic details. Very easy.
Recommended
San Miguel
By: Bob
Reviewed on: 17 Feb 2017
All was good,timely,courteous etc
Recommended
Review Journey Mexico
By: DSL
Reviewed on: 22 Oct 2017
Journey Zmexico provided us with the best experience we could have wished for in the Copper Canyon. The logistics of the trip, including timing, transportation, lodging, food and guide services was outstanding. The only low point was the dining experience at the Best Western in Creel- the hotel was fine but the dinners were not to our liking and did not match the amazing food we had at all the other hotels. The high point was our guide Gustavo who was the most well informed and superb guide! We are so fortunate to have him as our tour guide-heads it a fabulous trip- forever grateful to him!
Recommended
Puerto Aventuras
By: Rita
Reviewed on: 13 Jan 2018
Nice people. House was in good location. A few items not in good shape, but overall comfortable. Staff responded to our questions and needs.
Recommended
True Campions of their Beautiful Country
By: Partridge Travels
Reviewed on: 16 Feb 2018
This was our second trip with Journey Mexico, and we were privileged to travel with the most wonderful guides! All of our drivers and guides have been professional, accommodating, knowledgeable, protective, and extremely well educated. I have heard and read so many negative stories about travel in Mexico, so the most important message I can convey to anyone considering travel with Journey Mexico is that I have never had to overthink my personal safety, and I have never felt as though I was in a place or situation that could be dangerous. Another great bonus about travel with their guides is that they know all the great places to eat (you will not get sick) and they are true gentlemen and will help you shop. Also, your Journey Mexico concierge (who is different from your guide), is a phone call away. Our concierge called us on our second night just to check in and see if we needed anything, which we didn't because our every need was already taken care of- they are first class!
Recommended
Luxury Interior Mexico
By: Kane
Reviewed on: 23 Mar 2018
Journey Mexico made our family of 4 Spring Break Trip to Interior Mexico a breeze. The drivers were all very professional and we felt completely safe with the adventure travel operators. It was the perfect mix of adventure family fun and luxury travel.
Recommended
Perfect
By: KZB
Reviewed on: 24 Mar 2018
Our hotel was perfect and in a lovely location. Our guide Louis was well informed and friendly. Cesar our driver was prompt and showed up exactly where we needed him every time. I was very impressed with the skillful coordination of our trip.
Recommended
Journey Mexico in Mexico City
By: TECIV
Reviewed on: 01 May 2018
Journey Mexico was very easy to work with and completely enhanced our trip to Mexico City. We had the same driver for both tours who was wonderful and our guide at the pyramids, Isaias, was extremely knowledgeable and really made the experience there. I cant imagine having done the pyramids without his insight and guidance. I would highly recommend Journey Mexico to any friends and family.
Recommended
Mexico City and Oaxaca
By: Jim
Reviewed on: 20 Oct 2018
Great tour operator!. Everything worked like clock work. Everyone from airport greeters, to drivers, to guides were gracious, friendly and knowledgeable. We especially enjoyed our Oaxacan guide, Gabriel. Warm, friendly, engaging and knowledgeable, he made our two day tour of Oaxaca an extremely pleasant and rewarding experience. We have every intention of returning to Mexico City and visiting Puebla. We will definitely seek out Journey Mexico for that trip!