Itinerary
| DAY | LOCATION(S) | HOTEL | MEALS | DESCRIPTION |
| --- | --- | --- | --- | --- |
| Day 1 | Ankara, Turkey | TBD | None | Arrive at Ankara airport. Transfer to hotel. |
| Day 2 | Ankara, Turkey | TBD | Breakfast | City Tour: Mausoleum of Ataturk, founder of modern Turkey, and the Museum of Ancient Anatolian Civilizations, a world-class museum that introduces you to most of the civilizations that flourished in Asia Minor. In the afternoon, drive to Gordium, capital of the Phrygian Kingdom, famous for the Gordion Knot and King Midas. Return to Ankara for dinner and overnight stay. |
| Day 3 | Cappadocia, Turkey | A Cave Hotel | Breakfast, Lunch | Early morning departure from Ankara for Hattusas, capital of the Hittite Kingdom. See Yazilikaya, the open-air sanctuary displaying many gods and goddesses of the Hittites, carved on the rocks, and the ancient city of Alacahoyuk. Lunch will be at Bogazkoy. Then, drive on to Cappadocia, arriving late in the afternoon for overnight stay in your cave hotel. |
| Day 4 | Cappadocia, Turkey | A Cave Hotel | Breakfast | Sightseeing will include an underground city, churches carved in the volcanic rock in Goreme, and the surreal landscape of Fairy Chimneys. |
| Day 5 | Konya, Turkey | TBD | Breakfast, Lunch, Dinner | Depart from the Cappadocia Region for Konya; enroute, visit the Sultanhan Caravanserai (road-side inn on the Silk Road, used in the Seljuk times). Arrive in Konya in time for lunch. Afterwards, visit Karatay Medresesi (Academy). Dinner will be at the hotel. ( |
| Day 6 | Antalya, Turkey | TBD | Breakfast | This morning visit the Mausoleum of Mevlana, founder of the Whirling Dervishes, in Konya before departing for Antalya on a road that crosses over the Taurus Mountains. |
| Day 7 | Antalya, Turkey | TBD | Breakfast | Visit the ancient cities of Perge and Aspendos. In the afternoon, visit the Archaeological Museum and other sites in Antaya. |
| Day 8 | Antalya, Turkey | TBD | Breakfast | Tour of Termessos, the only citadel that Alexander The Great did/could not conquer in Asia Minor, will require some uphill climbing. The afternoon is free for your leisure. |
| Day 9 | Pamukkale, Turkey | TBD | Breakfast, Lunch, Dinner | Drive to Pamukkale, the "Cotton Fortress", with lunch enroute. Dinner will be at the hotel. |
| Day 10 | Kusadasi, Turkey | TBD | Breakfast, Dinner | After sightseeing in Hierapolis and Aphrodisias, drive to Kusadasi for dinner and overnight stay. |
| Day 11 | Kusadasi, Turkey | TBD | Breakfast, Dinner | Sightseeing in Ephesus, the Basilica of St. John, and House of The Virgin Mary. |
| Day 12 | Çanakkale, Turkey | TBD | Breakfast, Dinner | Drive to Pergamum via Izmir. Sightseeing in Pergamum includes the Acropolis and the Aesculapion, the ancient hospital. In the afternoon, drive to Çanakkale on the Straits of Dardanelles. Dinner will be at the hotel. |
| Day 13 | Istanbul, Turkey | TBD | Breakfast, Lunch | Morning sightseeing at Troy, the city immortalized by Homer's Iliad, and at the Gallipoli War Monuments and battlefields on the European side of Turkey. Then, drive to Istanbul, arriving in late afternoon for overnight stay. |
| Day 14 | Istanbul, Turkey | TBD | Breakfast | Visit the Blue Mosque, the Hippodrome, and St. Sophia Museum. After lunch, tour Topkapi Palace before proceeding to the Covered Bazaar. |
| Day 15 | Istanbul, Turkey | TBD | Breakfast | Cruise on the Bosphorus, the Straits between Asia and Europe, enjoying the famous Istanbul skyline. Stop for lunch at a seafood restaurant on the European coast. Visit Dolmabahce Palace, the last opulent residence of the Ottoman Sultans, built right on the Bosphorus. If available, attend a performance of the Janissary Band, the first military band in the world which also influenced Mozart and Beethoven, at the Military Museum. |
| Day 16 | Istanbul, Turkey | None | Breakfast | Private Transfer to the airport for the flight to your next destination. |
Exclusively for Virtuoso Guests
Tour Features
Experience(s)
Experiences have not been selected at this time
Description
We have designed this tour based on our years of experience in Turkey and on our knowledge of American travelers. The itinerary follows a logical route, starting in Ankara where we visit The Museum of Ancient Anatolian Civilizations for an orientation on what awaits us in this land of many civilizations. The tour is concluded in Istanbul, which presents not only the climax of the sightseeing and culinary experiences of the voyage but also a wide range of choices for your shopping pleasure! This is a unique tour with many special features, to give you a first-hand understanding of Turkey and her people in a cross-section of authentic settings. We are using Boutique, deluxe or "best available" hotels on this tour.
SM: Sales Mark of Turkey At Its Best. All rights reserved. 2018
(c) Copyright Turkey At Its Best. All rights reserved. 2018
About Us
*We innovate unique, premium, custom travel experiences, with our dedicated Operations Center in Turkey *34th Anniversary, over 10 years as 'Exclusively Virtuoso' Tour Operator *Team of M. Esat Kadaster, CEO, and Engin Kadaster, VP & GM, offers decades of experience and expertise; premier tour operator for customized upscale private tours in Turkey. *Engin's 40 years, start as Tour Guide, Archaeologist, and GM of a major Turkish 'on-site'; *Served as Official Guide to HRH Queen Elizabeth and Prince Philip's 1971 visit in Ephesus *2018 A-List honoree, Travel + Leisure listed multiple times as top advisor for Turkey.
Insider Tip
Contact your Virtuoso Travel Advisor for insider knowledge to help enhance your experience.
Terms & Conditions
Please click here to view our current Terms & Conditions.
The trademarks VIRTUOSO, the Globe Swirl Logo and SPECIALISTS IN THE ART OF TRAVEL are registered trademarks of Virtuoso, Ltd. Virtuoso, Ltd. has a U.S. copyright registration for the Globe Swirl Logo, ©2000. All rights reserved. Virtuoso CST#2069091-50. California CST# 2069091; TA# 808 - Registered Iowa Travel Agency; Washington UBI # 601 554 183. Registration as a seller of travel does not constitute approval by the State of California.

Loading Add-ons. Please wait...
Reviews and Recommendations for Turkey At Its Best - Private Tours by Newport International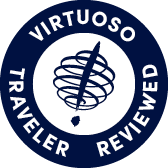 Virtuoso Verified Traveler
All reviews are from confirmed guests sharing exclusive insights
Sort reviews by
Recommended
Highly Recommended
By: Charlie1
Reviewed on: 29 Oct 2013
Abdullah, our private guide was phenomenal. He tailored the daily excursions to our needs and made every detail fascinating. We loved having lunch with him every day eating at local places; one place was better than the next. He was perfect!
Recommended
Fantastic Tour Guides
By: SHuff
Reviewed on: 23 Jul 2014
Newport International set up an amazing and memorable tour. The guides were full of important cultural and historic information. They all spoke wonderful English. Great selection of places to see in Turkey. Both interesting and beautiful.