Multi-Day Tour | Escorted, Independent
India - Jewels of India - Greaves India
(13 days)
Greaves Tours LLC India
Mumbai, India To Delhi, India
Valid for Departures Now Through: 15 Jun 2020
Itinerary
DAY
LOCATION(S)
HOTEL
MEALS
DESCRIPTION
Day 1

Mumbai, India


The Oberoi, Mumbai

None

DAY 1 ARRIVE MUMBAI (BOMBAY)

On arrival stay at The Oberoi Hotel.

Day 2

Udaipur, India
Mumbai, India


The Oberoi Udaivilas, Udaipur
Breakfast

DAY 2 MUMBAI – UDAIPUR

Half-day sightseeing tour of Mumbai. Afternoon flight to Udaipur and stay 3 nights at The Oberoi Udaivilas, perhaps the most luxurious hotel in India.

Day 3

Udaipur, India


The Oberoi Udaivilas, Udaipur
Breakfast

DAY 3 UDAIPUR

Morning tour of this lakeside city, travelling to the temples and the stunning City Palace. Afternoon at leisure.

Day 4

Udaipur, India
Ranakpur, India


The Oberoi Udaivilas, Udaipur
Breakfast, Lunch

DAY 4 UDAIPUR – RANAKPUR – UDAIPUR

Full day excursion to the exceptional Jain Temples at Ranakpur. Lunch will be at the Maharani Bagh Orchard.

Day 5

Jaipur, India
Udaipur, India


The Oberoi Rajvilas, Jaipur
Breakfast

DAY 5 UDAIPUR – JAIPUR

Morning flight to Jaipur, capital of Rajasthan. Explore the city this morning visiting the City Palace, Observatory and drive past the Hawa Mahal, the Palace of the Winds. Stay 2 nights at the first 'Vilas' property, The Oberoi Rajvilas and a great favourite with many. Afternoon free to enjoy the luxurious surroundings of the hotel and spa.

Day 6

Jaipur, India


The Oberoi Rajvilas, Jaipur
Breakfast

DAY 6 JAIPUR – AMBER – JAIPUR

Ascend to this hilltop fort on elephant back (optional by jeep). Explore this magnificent fort and small Kali Temple. Return to Jaipur for lunch and an afternoon at leisure.

Day 7

Ranthambore, India
Jaipur, India


The Oberoi Vanyavilas, Ranthambhore
Breakfast

DAY 7 JAIPUR – RANTHAMBORE NATIONAL PARK

Morning travel by road to Ranthambore National Park for 2 nights at The Oberoi Vanyavilas, which comprises what are considered to be amongst the world's most luxurious tents. Arrive Ranthambore in time for an afternoon game drive.

Day 8

Ranthambore, India


The Oberoi Vanyavilas, Ranthambhore
Breakfast

DAY 8 RANTHAMBORE NATIONAL PARK

Early morning and evening game drives. Search for the elusive Bengal Tiger and other animals that inhabit this varied habitat.

Day 9

Sawai Madhopur, India
Ranthambore, India
Agra, India
Fatehpur Sikri, India
Bharatpur, India


The Oberoi Amarvilas
Breakfast

DAY 9 RANTHAMBORE – AGRA

Early morning drive to Sawai Madhopur and travel by train to Bharatpur. Drive to nearby Agra via the fascinating, deserted city of Fatehpur Sikri. On arrival stay 2 nights at The Oberoi Amarvilas, just a stone's throw from the Taj Mahal.

Day 10

Agra, India


The Oberoi Amarvilas
Breakfast

DAY 10 AGRA

Dawn visit to The Taj Mahal which is strikingly beautiful in the early morning. Continue with a full day exploring Agra, seeing the fort and Itimad-ud-Daulah. Optional return to the Taj Mahal for sunset.

Day 11

Delhi, India
Agra, India


The Oberoi, New Delhi
Breakfast

DAY 11 AGRA – DELHI

Morning at leisure. Afternoon drive to Delhi where your luxury room is at The Oberoi Hotel.

Day 12

Delhi, India


The Oberoi, New Delhi
Breakfast

DAY 12 DELHI

Night sightseeing and depart for the hotel.

Day 13

Delhi, India


None

None

DAY 13 DEPART DELHI

Early morning departure for onward destination.
Tour Features
Experience(s)
Experiences have not been selected at this time
Description
Places & destinations covered in this luxury tour to India
Rajasthan, Udaipur, Jain Temples Of Ranakpur, Jaipur, Amber Fort, Bengal Tiger, Ranthambore National Park, Agra, Taj Mahal, Mumbai, Ranakpur, Hawa Mahal, Sawai Madhopur, Bharatpur, Fatehpur Sikri
Ultimate India Unlimited Access
Our flagship luxury tour begins in cosmopolitan Mumbai and journeys towards Delhi on a 13-day trip across the rich state of Rajasthan. Spend three days and nights in the romantic city of India – Udaipur with time to explore the exceptional Jain Temples of Ranakpur. Onward to the royal capital city of Jaipur for a ride on elephant back up to the commanding Amber Fort. Search for the elusive Bengal Tiger with morning and afternoon game drives in Ranthambore National Park and conclude your journey in Agra at the enchanting Taj Mahal monument. All the while staying in the luxury of Oberoi Hotels and Vilas.
About Us
Complex and dazzling, the Indian subcontinent is a place where destination knowledge is paramount. With our help, travelling will be effortless and exciting. Greaves provides expert advice, tailor made itineraries and on-the-ground support. Greaves Travel employ a large network of dedicated tour specialists all of whom have extensive knowledge of the land, culture and language. Each itinerary is meticulously planned incorporating enchanting hotels and luxurious travel to ensure the discerning individual the opportunity to fully immerse themselves in the excitement, splendour and magic that is the fascinating Subcontinent.
Insider Tip
Contact your Virtuoso Travel Advisor for insider knowledge to help enhance your experience.
Terms & Conditions
Deposit Policy: Deposit payable at the time of booking is 25% of the Tour Cost. Domestic Airfare which may not be refundable, is due in conjunction with the deposit at the time you sign and submit the booking form. If the reservation is made within 90 days of departure the full amount is due.
Final Payment Policy: Balance of the tour price is due 90 days before departure. If a booking is made within 90 days of travel, full payment of the tour is required at time of booking.
Cancellation Policy For Land Tours:
Should it become necessary to cancel your itinerary at any time after it has been confirmed, the following cancellation fees will apply.
90 days before travel: Total cost of deposit and domestic airfare
60-89 days: 50% cancellation fees
45-59 days: 75% cancellation fees
01-44 days: 100% cancellation fees
Special cancellation terms may apply during festive periods.
Please note: Due to advanced deposit conditions imposed by some hotels, airlines, wildlife resorts and services, we may require a higher non-refundable deposit on certain itineraries. Special cancellation terms and fees may also apply. Our staff will inform you at the time of booking.
We cannot make sightseeing or transportation reservations without arranging the services of our representatives and hotel bookings.
Visas and Travelers Insurance: It is the passengers own responsibility to obtain travelers insurance, visa/permits and other documentation required for travel. For Bhutan, Greaves obtains the travel permit for our clients. Travel insurance is highly recommended for travelers.
Payment Options: We accept American Express, Master Card, VISA, travel agency checks and wire transfers. Payments are processed within the United States in US dollars.
Prices: All prices quoted at time of proposal are subject to change until time of booking. A final tour price is given at the time of confirmation of the booking of hotels and travel services. Individual and itemized contract rates are not disclosed.
Inclusions & Exclusions: Services included and excluded vary from tour to tour, and will be advised at the initial proposal itinerary and throughout the booking process.
The trademarks VIRTUOSO, the Globe Swirl Logo and SPECIALISTS IN THE ART OF TRAVEL are registered trademarks of Virtuoso, Ltd. Virtuoso, Ltd. has a U.S. copyright registration for the Globe Swirl Logo, ©2000. All rights reserved. Virtuoso CST#2069091-50. California CST# 2069091; TA# 808 - Registered Iowa Travel Agency; Washington UBI # 601 554 183. Registration as a seller of travel does not constitute approval by the State of California.
Reviews and Recommendations for Greaves Tours LLC India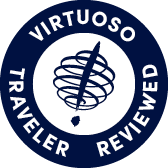 Virtuoso Verified Traveler
All reviews are from confirmed guests sharing exclusive insights
Sort reviews by
Recommended
Recommended
By: Debby
Reviewed on: 05 Apr 2014
very attentive and always following up and there for every part of the multiple part trip. Excellent accomodations and service 
Not Recommended
Awful
By: liliherz
Reviewed on: 16 May 2014
In sum,they work with the over 60 crowd & my trip fell short on many, many levels wasting not only money but my time.  Traveling 7-9 hrs by car to sight see for 3 hrs at the destination, in total, & spending 2 nights there!  As explained to me by the local contact, "we provide you with time to relax & enjoy the hotel."  1) if the hotels were nice/clean/decent I wouldn't mind relaxing after a long, hard day of touring, exploring. I did not travel around the world to relax in a hotel.  I don't understand how this company stays in business & has won the awards it claims.  I enjoyed 1/2 the guides.Luckily the driver was great since I spent most of my time with him.  To sum it up, I was highly suspicious of the itinerary pre-departure, and they were confirmed during my travels with unsolicited comments on it by various hotel staff and other locals who reviewed it.  Awful, just awful. Will be contacting AMEX-platinum member, to see what I can do.
Recommended
Excellent trip planner
By: Carol
Reviewed on: 01 Feb 2016
Lena planned our family trip to India on the Mumbai Express. When health issues forced my husband and I to cancel our trip, Lena got all the documents together for me to submit to our insurance company. Our son and daughter in law did take the trip and they loved it! Lena even called the tour operator to get them upgraded to our suite. Lena took it upon herself to call the airline and get our non-refundable tickets refunded! To me an excellent travel agent can not only create the perfect trip but will also be there for you when things fall apart.
Recommended
Would use again.
By: Snowman
Reviewed on: 09 Oct 2017
They were punctual and very professional. We did not appreciate the side trip to the marble processing shop. This not only took away valuable time in our day but also was left feeling we had to purchase something we had no interest in. That left us with a "sour taste " . No where in our itinerary was this mentioned.
Recommended
India
By: Freddy🛳🕌
Reviewed on: 23 Nov 2017
They were amazing. Great buses. Awesome tour guides.
Recommended
India, Nepal & Bhutan
By: Lensing
Reviewed on: 25 Nov 2017
We were very pleased with all aspects of the work done by Greaves. Their onsite representatives were excellent. They were always on time and had quality suggestions. The guides and drivers were very good in all aspects. I would definitely be pleased to suggest to friends that Greaves is high quality.
Recommended
India # 2
By: India #2
Reviewed on: 26 Mar 2018
This was the second time we used Greaves. They were very helpful ( Rose, at the Chicago Office ) in helping us obtain our e-visas. We Really liked our driver Das, who stayed with us the whole trip - we would highly recommend him. Two of our guides were just so-so...Our guide in Kochin - was not that interested in going out of his way or showing his " passion " for his hometown. Our guide in Mumbai - was also not great - we thought she made a poor choice selecting a lunch restaurant and seemed to be more worried about herself. However, we had been to Mumbai before so we knew a lot and had free time the next day to do what we wanted. Our guide in the Tea Estates - Matthew was terrific!
Recommended
India Trip
By: sueashe@aol.com
Reviewed on: 10 Dec 2018
They where fabablous Every thing first class