Day Tour
The Baroque Gem: Dresden Walking Tour
(6 Hours)
CULTURE TRIP GERMANY
Dresden, Germany
Valid for Travel Now Through: 03 Apr 2020
Tour Features
Experience(s)
Culture, History & Arts
Family Vacations
Sightseeing
Meals
None
Recommended Ages
12 and Above
Activity Level
Moderate
Description
Expert-led walking tour of Dresden's historic city center to include museum visits
About Us
CULTURE TRIP GERMANY is your trusted Virtuoso Partner and the German On Site since 2000. Agents have told us that 'WE GET' IT' and it is more than just a language thing. We are American and/or US trained travel professionals. All of our experiences are customised and touring is led by experts in thier fields (Historians, Art Historians, etc) not standard tour guides. We also have a hand-selected team of excellent driver guides throughout the country. We open door to off limits locations and offer your clients access to the inacessable so they will return home with memories of an unforgettable trip to Germany!
Insider Tip
We are your quality control, your eyes and ears on location. Feel free to ask us any questions that you or your clients might have!
Terms & Conditions
Payment terms: By international wire transfer, MasterCard or AMEX or VISA 50 % down payment with confirmation. Final payment due two weeks prior to arrival. The full or partial payment for a reservation on this tour shall constitute your explicit consent to all provisions, terms and conditions mentioned in the present offer.
Bank information: Please make sure you indicate the CLIENT NAME for our reference
Commerzbank AG, Kurfürstendamm 59, 10707 Berlin
National bank code: 100 400 00
International Swift code: COBA DEBBXXX
International Bank code: IBAN NUMBER: DE 06 1004 0000 0507 5072 00
Name of account: Culture Trip GmbH
Account no.: 507 507 2
Cancellation charges: No refund of down payment. Two weeks prior to arrival 100% cancellation fee.
Liability: Culture Trip acts only as your agent with respect to your travel arrangements, whether by air plane, railroad, boat, motor coach or motor car and assumes no liability whatsoever for any injury, damage, loss, accident, delay or otherwise which may be occasioned either by the defect or delay of any such transportation vehicle or through the default or negligence of any company or person engaged in your conveyance or carrying out the arrangements of the tour, or for any other reason. As the tour fee provides for arrangements for the time stated only, all consequential losses or expenses resulting from such events will be borne by the participants. Luggage is at the owner's risk entirely. Culture Trip and its suppliers shall not be liable for any delay in performance or by non-performance of its obligations under this contract resulting from, or by reason of, circumstances beyond the control of the Culture Trip and its suppliers, including, but not limited to, Acts of God, substantial changes in general economic conditions, act of government or military authority, casualty, riot or any other cause of any nature whatsoever beyond Culture Trip and its suppliers control. Culture Trip and its suppliers shall maintain a policy of liability insurance in a commercially reasonable amount to cover claims arising out of the performance of their services. Claims above and beyond these limits will not be receivable. All complaints must be filed in writing and must be submitted within two weeks of the tour completion.
Miscellaneous: The organization and conduct of the tour as well as any and all terms and conditions listed hereinabove are subject to German law. The competent court in Berlin has the sole jurisdiction to hear any and all disputes relating thereto. In the absence of a contractual agreement with the individual participants, your acceptance of our offer will constitute agreement on your part to convey the contents of the above terms and conditions to the participants and your assumptions of all related rights and obligations on their behalf.
The trademarks VIRTUOSO, the Globe Swirl Logo and SPECIALISTS IN THE ART OF TRAVEL are registered trademarks of Virtuoso, Ltd. Virtuoso, Ltd. has a U.S. copyright registration for the Globe Swirl Logo, ©2000. All rights reserved. Virtuoso CST#2069091-50. California CST# 2069091; TA# 808 - Registered Iowa Travel Agency; Washington UBI # 601 554 183. Registration as a seller of travel does not constitute approval by the State of California.
Reviews and Recommendations for CULTURE TRIP GERMANY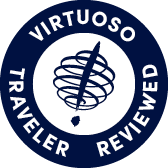 Virtuoso Verified Traveler
All reviews are from confirmed guests sharing exclusive insights
Sort reviews by
Recommended
Very Highly Recommended
By: Robinlee
Reviewed on: 14 Oct 2013
We were lucky enough to have Uli as our Tour Guide in Berlin for 2 days. One day we toured the city and learned all about the culture, arts, history, and architecture. On day 2 we went to Potsdam and had another amazing day touring the palace as well as many other relevant historical sites. He even took us for a delicious lunch in a cute local spot. Touring with Uli was one of the highlights of our 3 week European vacation. His insight and extensive knowledge made the city come alive for us!
Recommended
Ben's Trip
By: Diana Senior
Reviewed on: 05 Jul 2017
Wonderful tour guides. Very well informed and interesting. Driver/guides outstanding with one glaring exception. The Neuschwanstein driver/guide told us nothing, couldn't help us find a restroom, no special transport up to the castle, a restaurant or transport tickets, except buying 2 extra unnecessary ones for the castle and didn't arrange for my use of the disabled elevator which meant I couldn't visit the castle. I had asked him at least two times to do that but he ignored me. He ruined the day for all of us. I managed to find my way down the mountain on my own while my children toured the castle and then I found a restaurant and hoped my children would find me when they came down after their tour. The day was a mess and very disturbing. Another minor complaint was that our excellent Berlin guide forgot to use deodorant. However all the guides and driver/guides (with the one exception) were very knowledgable and charming. We tremendously enjoyed our trip thanks to them.
Recommended
Informative
By: Mike
Reviewed on: 27 Jul 2017
Very knowledgeable and accomadating
Recommended
Potsdam and Wannsee Conference House
By: George
Reviewed on: 03 Jul 2018
Our guide for the day, Gunther, was perhaps the best guide we ever had.
Not Recommended
Smiley
By: Smiley
Reviewed on: 14 Sep 2018
It was just ok not good way over priced!
Recommended
Berlin tour
By: Happy Traveler
Reviewed on: 28 Dec 2018
Great. Our guide was very well informed and was pleasant company.