Multi-Day Tour | Independent, Locally Hosted
Ultimate Guatemala
(15 days)
Ladatco Tours
Guatemala City, Guatemala To Guatemala City, Guatemala
Valid for Departures Now Through: 31 Aug 2019
Ultimate Guatemala
(15 days)
Day 11
Coban, Guatemala→Candelaria Caves, Guatemala
Day 12
Candelaria Caves, Guatemala→Punta de Chimino, Guatemala
Itinerary
DAY
LOCATION(S)
HOTEL
MEALS
DESCRIPTION
Day 1

Guatemala City, Guatemala


Hotel Camino Real

None

Upon arrival in Guatemala City, meeting and transfer to the Hotel Camino Real.

Day 2

Guatemala City, Guatemala


Hotel Camino Real
Breakfast, Lunch

Today your host will provide a guided tour of the present day capital, a mix of new and traditional in architecture, culture and ambiance. Highlights will include the major downtown sites of the Parque Central (main plaza) where, as colonial Spanish tradition would dictate, the plaza is flanked by the Cathedral, National Palace and the Archbishop's Palace. You will also have a guided tour of the major museums: Archaeology & Ethnology Museum with its very good collection of Maya artifacts, including a scale model of Tikal and interesting displays of Indian culture; the Ixchel Museum featuring an excellent collection of thousands of samples of handwoven textiles plus some painting and jewelry displays as well; the Popol Vuh Museum has a large exquisite collection of pre-Columbian jewelry, artifacts, colonial art, religious art, ceramics and antiques, most of the items came from a private collection. Lunch will be included at one of the city's most popular restaurants.

Day 3

Guatemala City, Guatemala
Panajachel, Guatemala


Hotel Casa Palopo-Atitlan
Breakfast

Today the drive to Lake Atitlan will take you down to the southern Pacific Highway. The area is surrounded by large sugar cane plantations. At one of them, Finca El Baul, while preparing the soil for planting, numerous Maya artifacts were uncovered, some of which have been transported to the small museum at La Democracia and others have been left unmarked under a palapa. There is a hilltop site, believed to be an unexcavated great temple platform, which has been used by locals for ancient rituals for over 1400 years. En route, at La Democracia, you will see enormous basalt carved heads, very much resembling those of the ancient Olmecs near Veracruz. Arrive at Hotel Casa Palopo-Atitlan for a two night stay.

Day 4

Panajachel, Guatemala


Hotel Casa Palopo-Atitlan
Breakfast, Lunch

Full day visiting some of the villages dotting the lake, among them Santa Catarina and San Antonio. While not nearly as "gringotized" as Panajachel, they have a more indigenous feel about them. The former is noted for its fine textiles and the later for its pottery works and whose hillside terraces harvest onions, anise, corn and beans. Traditional dress for women in San Antonio is red shirts, wool skirts and a turban-style hat. The largest of these villages, Santiago de Atitlan, is across the lake and reached by boat. As with other villages in the country, Santiago also has a traditional dress and color scheme; for men it is white and purple striped pants and the women wear intricately embroidered blouses, "huipiles", and a tightly wound halo of red cloth on their heads. The market here is rather authentic too. Lunch will be included at a charming posada prior to returning back to the other side of the lake and your hotel.

Day 5

Panajachel, Guatemala
Chichicastenango, Guatemala


Hotel Santo Tomas
Breakfast

Leisurely morning to take in the spectacular vistas of this lake. At the appropriate time you will be driven less than two hours deep into the heartland of the Quiche Maya and its seat, Chichicastenango. Since the 1200's "Chichi" has been a major trading center. Today it hosts a twice weekly market (Thursdays and Sundays) that is the most colorful one in Central America. We come to spend the "before the market" day as activities begin the night before. Your hotel is the Hotel Santo Tomas.

Day 6

Chichicastenango, Guatemala
Quetzaltenango, Guatemala


Pension Bonifaz
Breakfast

The market awakens at the crack of dawn. With your guide, walk the main plaza now teeming with hundreds of stalls and merchants selling the wares from throughout the countryside. The churches of El Calvario and Santo Tomas flank either end of the square. Santo Tomas, built in 1540 on the site of a Maya temple, is revered to this day. Only the Maya are allowed to walk up and sit on the steps leading in. Non-Indians enter the church through a side door. Across the plaza is El Calvario, smaller and used exclusively by the Indians for prayers and services, both Christian and otherwise. Throughout the market area the aroma of copal incense pervades. In the afternoon drive about 100 kilometers, about 2.5 hours, to,Quezaltenango, the second largest city and a major trading center for the western highlands. Hotel stay will be at the Pension Bonifaz.

Day 7

Quetzaltenango, Guatemala
Antigua, Guatemala


Meson Panza Verde
Breakfast, Lunch

This morning you will visit the steep mountainside village of San Francisco El Alto, surrounded by tall volcanoes and pine forests. From the colonial church there is a stunning view of the valley below. And, if it is Friday, you will witness one of the most spectacular market days in the country; from selling and buying of livestock and produce to intricately designed geometric woolen blankets. Continue your journey to Almolongo, a vegetable growing area with incredible looking produce. Then on to San Andres Xecul and its colorful church decorated with extraordinary figurines. Leave the western highlands, have lunch enroute and head for the colonial capital of Antigua and the Meson Panza Verde.

Day 8

Antigua, Guatemala


Meson Panza Verde
Breakfast, Lunch

A full day with your guide, you'll enjoy a colonial walking tour of the old capital of the Kingdom of Guatemala, one of three major centers of power during the Spanish era, Antigua is a treasure house of colonial architecture and charm. Destroyed by a devastating earthquake in the 1700's, it has been declared a World Cultural Heritage site by UNESCO, an Historical Monument of the Americas and all present day construction must reflect the colonial era. Lunch will be included in one of the city's most famed restaurants.

Day 9

Antigua, Guatemala


Meson Panza Verde
Breakfast

This morning your guide will take you to the village of Jocotenango, on the outskirts of Antigua, with it's interesting pink and white facade church. Then cross over to the Azotea Coffee Farm and museums. Here learn about the importance of coffee in Guatemala's history. In addition to the guided tour of the farm, visit the museums exhibiting traditional Maya music and costumes. Afternoon at leisure to explore at your own pace.

Day 10

Antigua, Guatemala
Coban, Guatemala


Casa Duranta
Breakfast, Lunch, Dinner

Today you will drive north to the department of Alta Verapaz. On the way stop at the Biotopo Mario Dary Rivera Nature Reserve, a.k.a. the Biotopo del Quetzal, a sanctuary for Guatemala's national bird, the Quetzal. While quite elusive, reports are that increasing numbers have been spotted, especially from February-September. In addition, the preserve has well maintained trails that wind through this beautiful, lush cloud forest where you may be able to spot many other birds as well as monkeys. Lunch will be provided at a nearby posada before continuing to Coban for the night and dinner at Casa Duranta.

Day 11

Coban, Guatemala
Candelaria Caves, Guatemala


Candelaria Cave Lodge
Breakfast, Lunch, Dinner

Today we will continue north towards the Peten region, stopping at the incredible Candelarias Caves. These caves are in the surrounding limestone hills where the Rio Candelario goes underground. The caves are said to be 22KM long with five entrances and believed to be the largest cavern system with an underground river system in Latin America. Typical passages are 20-30 meters wide with a height of 10-60 meters. The Maya caves were sacred, the meeting places between heaven and earth, the entrance to the underworld. The present day Q'eqchi Maya still come to pray in the Candelaria Caves. Today it is a National Cultural Patrimony of the country and a national park. The night will be spent at the Candelaria Cave Lodge.

NOTE: This is a comfortable but basic lodge without private facilites, but the best in the area, situated between the caves and Cancuen.

Day 12

Candelaria Caves, Guatemala
Punta de Chimino, Guatemala


Chiminos Island Lodge
Breakfast, Lunch, Dinner

Today you will head towards Petexbatun Lake, stopping on the way at the marvelous site of Cancuen. For decades authorities considered this a minor Maya site. Not until recently, with the aid of Vanderbilt University, did it's true importance surface. With 11 courtyards in three stories and 170 rooms the wealth of the inhabitants was revealed. The Royal Palace alone is about the size of Tikal's Central Acropolis. The city thrived for hundreds of years without warfare. It's wealth grew via its thriving commerce and neighboring alliances. Archaeologists believe the work being done here will rewrite Maya history. Continue on to Sayaxche where you will board the boat to Punta de Chimino. Overnight at Chiminos Island Lodge.

Day 13

Punta de Chimino, Guatemala
Tikal, Guatemala


La Lancha
Breakfast, Lunch

Head towards the crown jewel of the Classic Maya period, Tikal National Park. Board the boat to Sayaxche and stop at another seldom visited site, Ceibal. Here you find superbly carved stelae of the late Classic Maya era, especially those that circle the main plaza. They clearly reveal northern Maya influence by depicting Mexican clothing, facial features and design motifs. Box lunch provided and on to La Lancha.

Day 14

Tikal, Guatemala


Camino Real Guatemala
Breakfast, Lunch

This morning you will be driven to visit Ixpanpajul Nature Reserve. This park has over 200 species of trees, over 150 species of birds and about 40 species of mammals. You can choose between a walk on hanging bridges (one suspension bridge is over 200 meters long) and winding paths, or a more adventurous swing line tour to explore this tropical paradise. Afterwards travel to Flores, the island capital of the region, for a leisurely lunch. In the afternoon drive towards the Belizean border for a visit to Yaxha National Park. Enjoy a guided tour of this lesser visited yet truly atmospheric site, reminiscent of what Tikal probably looked like 50 years ago. Tour of the site ends at sunset on top of the main temple with plenty of opportunity to see and hear howler monkeys and a variety of bird life. Enjoy a spectacular sunset view over the rainforest canopy and Lake Yaxha from the main temple before returning to your hotel, the Camino Real Guatemala.

Day 15

Tikal, Guatemala
Guatemala City, Guatemala
Miami, FL United States


None

Breakfast

At the appropriate time you will be transferred to the international airport in Guatemala City for your departure flight to your home city.
Tour Features
Experience(s)
Experiences have not been selected at this time
Description
Highlights
Guatemala City

Chichicastenango

Quezaltenango

Lake Atitlan / Panajachel

Antigua

Tikal

Coban

Candelaria Caves

Punta de Chimin
About Us
LADATCO Custom Designs South America, the Falkland Islands & Antarctica. Here are 5 reasons to travel with LADATCO: 1) 50+ years of Destination Knowledge & Experience 2) Been There/Done That-We are destination specialists 3) Custom Designed/Tailored to Fit-LADATCO's only travel style 4) Before You Go-Customized Pre-Departure Information 5) On the Road-hands-on care & individual attention At LADATCO, we elevate the Experience of travel...beyond the ordinary...to the level of Pampered Adventure
Insider Tip
Contact your Virtuoso Travel Advisor for insider knowledge to help enhance your experience.
Terms & Conditions
Deposit $1000 per person in order to confirm space.
Second deposit to complete a total deposit of 30% of total cost due upon confirmation of all space.
Full payment due 65 days prior.
Cancellation policy - to be verified for each booking but in general:
CANCELLATION FEES - LAND & CRUISE ARRANGEMENTS:
CANCELED BETWEEN FEES PER PERSON
Up to 90 days prior departure $ 1000
89 to 61 days prior departure 30% of tour costs
60 to 31 days prior departure 50% of tour costs
30 to 00 days prior departure 100% of tour costs
NOTE: No Refunds are made for changes made en route at the discretion of the traveler.
Because everything is Custom Designed, deposit-payment-cancellation policy will be confirmed for each booking and the above is for general guidelines only.
The trademarks VIRTUOSO, the Globe Swirl Logo and SPECIALISTS IN THE ART OF TRAVEL are registered trademarks of Virtuoso, Ltd. Virtuoso, Ltd. has a U.S. copyright registration for the Globe Swirl Logo, ©2000. All rights reserved. Virtuoso CST#2069091-50. California CST# 2069091; TA# 808 - Registered Iowa Travel Agency; Washington UBI # 601 554 183. Registration as a seller of travel does not constitute approval by the State of California.
Reviews and Recommendations for Ladatco Tours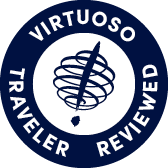 Virtuoso Verified Traveler
All reviews are from confirmed guests sharing exclusive insights
Sort reviews by
Recommended
Recommend
By: RBW
Reviewed on: 23 Jan 2014
Our vacation to Costa Rica was wonderful. All guides and drivers were top notch and we never had to wait for anything. I would book again using Ladatco Tours.
Recommended
By: travel bug
Reviewed on: 20 Apr 2014
We have traveled to South America on several occasions and have used Ladatco (Michelle) to set up our tours/itineraries.  We have always felt like we saw the MOST interesting things that were especially geared for the interests of our group members.  We also think our schedules have made the most use of our time, money and logistics.  I highly recommend Ladatco to plan a South American vacation. 
Recommended
great guides
By: andi 007
Reviewed on: 08 Jan 2015
they were friendly/ very knowledgeable and flexible
Recommended
Linda
By: Lisa
Reviewed on: 21 May 2015
Argentina/ Chile
Recommended
No direct contact therefore hard to rate
By: the other guy
Reviewed on: 21 Jul 2015
A middle man and therefore hard to rate.
Recommended
excellent job
By: t and d
Reviewed on: 20 Dec 2015
Hotels and airline arrangements worked well. Two flight delays. Guide on Easter Island was excellent and we received an extra tour the day we arrived that was not on the plan but was very welcome.
Recommended
Chilean and Argentinian arrangements
By: Ed
Reviewed on: 21 Feb 2017
Sports Tours of Santiago provided a great guide, Alvaro Gonzalez, and the hotels and resorts were wonderful. I appreciated them negotiating reasonable single supplements for the accommodations.
Recommended
Ladatco midde person
By: Charlie
Reviewed on: 11 Feb 2017
We had no contact with a Ladatco rep. They provided services to our travel agent and we were happy with the result.
Recommended
Quito
By: anonymous
Reviewed on: 27 Mar 2017
They planned a terrific itinerary, the guide was fabulous, helpful and full of knowledge about the area and the people.
Recommended
PERU
By: NANCY S
Reviewed on: 10 Jun 2017
THEY WERE ALWAYS ON TIME AND VERY FRIENDLY AND INFORMED ON HISTORY AND OUR INTINERY. THE DRIVERS WERE EXTREMELY GOOD. THE GUIDES MADE ALL OUR ADVENTURES WELL INFORMED.
Recommended
Galapagos and Ecuador Trip - 2017
By: Jan
Reviewed on: 29 Jul 2017
Very good trip and service. Was where they needed to be at all times. Provided very good drivers and guides, spoke English well, wee flexible with our desires, and gave us consistent guides that got to know our family. Coordinated well with our overall trip planner. Trip was great and the guide provided a lot of local color with our trip -- as sometimes we like to go off the beaten track and experience more local places. Perfect fit for our family.
Recommended
Macchu Picchu and Galapagos
By: The Johnson's
Reviewed on: 30 Oct 2017
Ladatco did a great job putting together our trip. Our local guides were really great. The Gourmet Food tour in Lima was a wonderful way to start our trip! One of the owners, Samantha, was our guide and gave us a culinary experience to remember. Our guide, Ramiro, with Metropolitan Tours, was so knowledgeable and so passionate about Peruvian history and the time of the Incas! we really enjoyed our time with him and learned so much from him. The visit to the Quillot village was an experience we will never forget. And, of course, Macchu Picchu and the other Incan ruins were awe-inspiring. The second Ramiro, in Quito, was another wonderful guide. We loved our hotels and wished we had more time to enjoy the amenities of Hotel B in Lima, the Sol y Luna in the Sacred Valley and Casa Gangotena in Quito. The Petrel is a beautiful small ship with an excellent crew. Our naturalist, Nico Andrade, was just great. He was knowledgeable, funny and kept us busy! The food was just OK.
Recommended
Local travel
By: Susu
Reviewed on: 06 Jan 2018
Wonderful guides. Thorough. We were well taken care of.
Recommended
Peru December 2017
By: Roger
Reviewed on: 12 Jan 2018
Very well put together
Recommended
Peru
By: Doug
Reviewed on: 28 Apr 2018
Our guides were incredibly knowledgeable and very helpful for us not only enjoying our time in Peru, but understanding this beautiful country full of so much mysterious history.
Recommended
jf review
By: jim
Reviewed on: 19 Jun 2018
Excellent company to work with Very helpful - great contcts