Villas of Distinction
Thousands of Luxury Villa Rentals in 50+ Destinations Around the World
Are you looking for an incredible experience? Turn to Villas of Distinction and imagine the possibilities. Perhaps an Italian cooking class at your cozy farmhouse in the Tuscan countryside? Sipping wine as the sun sets over your beachfront Caribbean villa? A family vacation in Mexico within reach of the Mayan ruins? Your personal chef preparing a full-course dinner while you zipline in Costa Rica? With thousands of villas and estate homes in the Caribbean, Europe, Hawaii, Mexico and the United States, the company takes renting a villa to the next level by providing a host of options, exceptional service and exclusive value-adds.
Hotel Tip
Upon your request, your favorite foods and beverages can be prestocked in the kitchen, and a private chef is available to prepare all your favorite dishes.

Virtuoso Preferred Supplier Since 01 Nov 2007
Virtuoso Amenities
For 2018:
$100 USD equivalent Concierge Services Credit, once per stay. (Credit can be applicable towards Car Rental, Chef Services, Grocery Pre-stocking, etc. Services available will vary per Villa location.)
Early check-in/late check-out, subject to availability
Upgrades are not applicable with this participant
Complimentary Wi-Fi
Reviews and Recommendations for Villas of Distinction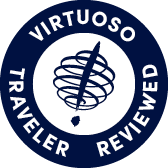 Virtuoso Verified Traveler
All reviews are from confirmed guests sharing exclusive insights
Sort reviews by
Recommended
For the most part we were pleased
By: Bobbie
Reviewed on: 04 Feb 2015
Our Concierge, Judith & and her assistant in training, Jenna, were prompt in greeting us at the villa. Went over everything quickly; probably too quickly, as just arriving and a full day of travel, we were not grasping everything she told us. Needless to say, we did have questions after she left. Like how to use the phone to contact her with our questions. We never heard from her again. It would have been nice for a courtesy follow up call after 2-3 days, to make sure all was well. It took me 4 days to figure out to use the cell phone provided and I left her a message. I never heard back, but she might have called, but I was unfamiliar with how to retrieve voice mail. Judith could have called through out the day or evening and would have eventually reached us. Or she could have stopped by.
Recommended
Villa
By: kelly
Reviewed on: 02 Jul 2015
Beautiful Villa with fantastic view. Some unnecessary red tape at check in time! Lovely Lunch at their restaurant
Recommended
Our Trip Rocked!
By: D. and John
Reviewed on: 10 Mar 2016
I expected to be comforted by using a group like Villas of Distinction to confirm that the cottage we rented would be of high-quality and we were not disappointed! Our cottage was just spectacular and even better than advertised, which is saying a lot because the online photos were amazing. If we can use Villas of Distinction again, we will!
Recommended
Outstanding as always.
By: Rich from SA
Reviewed on: 29 Sep 2016
Henya is the best. My trip was outstanding based on her excellent advise and arrangements.
Recommended
Hawaii
By: Betty & Allen
Reviewed on: 07 Feb 2017
We loved the accomodations. Everyone was very pleasantly surprised. The luau was close to our condo and easy to find. The condo was well equipped. The grocery store was within walking distance as was the pool. We had access to the beach and workout room. It was a beautiful Hawaiian setting.
Recommended
Beauiful home
By: Mel
Reviewed on: 22 Feb 2017
The villas were beautiful and we definetly had the best private beach on the strip. I loved everything about the house, yard and of course the beach!! Kayaks and paddle boards were a hit!! The staff was nice, service was good and food was delishhhhhhh!!! Thanks again for an amazing time!!
Recommended
Turks
By: Turks
Reviewed on: 24 Mar 2017
Had a wonderful trip made so much better with the help of the Villas Concierge. Would definitely rent a house from Villas of Distinction again!
Recommended
Sapphire Seas Beach Estate Maui
By: sms
Reviewed on: 18 Apr 2017
Sapphire Seas Beach Estate Maui provided the dream location for our trip to Maui. The home more than suited the needs of our party of five. The kitchen was properly supplied for use by our outside chef, the location was convenient and the rooms were comfortably appointed. The true gem of this home, however, is the backyard. With a nice sized pool and hot tub, outdoor seating and dining, and beach access, you are treated to a magnificent sunset every night. It makes you want to never leave! This home was a vacation dream.
Not Recommended
Dubious
By: Sixpack
Reviewed on: 04 Aug 2017
Once we got to the house, our stay was phenomenal. Tremendous facilities and wonderful women who took care of us. But dealing with the people at Villas of Distinction was a distinct pain. They would not provide a detailed invoice. They would not tell us the exact address of the house until a week before. They changed the 2 private parking places in our contract to One. They told us that if we arrived 2 hours late, we would have to find other accommodations. Fortunately our wonderful travel agent was able to straighten them out. They required full payment to be wired almost immediately, including a $2000 deposit 6 months in advance of our stay. The deposit was not automatically returned until we asked for it nearly a month after we left. We would not use this company in the future
Recommended
Mexico 2017
By: Todd C
Reviewed on: 17 Jul 2017
The villa was beautiful, the location was perfect. The staff and services provided, particularly the maid service and cook, was fabulous. They both made things feel like a completely spoiled version of home.
Recommended
Villa Aiola
By: Mark
Reviewed on: 28 Aug 2017
Villa Aiola is a spectacular gem located in the Val D'Orcia with convenient access by car or train to all of Tuscany. This served as our home base for two weeks while we visited Florence, Siena, San Gimimnano, Montepulciano, Montalcino, Pisa, Cinque Terre, Pienza, and more. The staff were all wonderful and attentive. We will be back for sure.
Recommended
Volpaia
By: Turk
Reviewed on: 23 Oct 2017
Volpaia is a wonderful village and the Villa Is specatcular
Recommended
Tryall Family Vacation
By: Asheville Alan
Reviewed on: 25 Dec 2017
We took the whole family -- kids, wives, grandchildren for a "celebration" of our 70th birthday year. Stayed in the Sea Grass Villa (previously known as Villa Arrabella), which was wonderful, on six acres. Large, six bedrooms, nice size pool, easy access to beach and golf on property. The staff was fabulous -- 5 full time for our 9 guests. The team was led by Sheldon, who never missed a beat. Chef Damion was great -- delicious 3 meals per day. And they seemingly effortlessly accomodated varying tastes and needs -- food allergies, vegitarian, and little kids. They wouldn't let us lift a finger. A great venue.
Recommended
Villa Estrella
By: 10 Grands
Reviewed on: 08 Jan 2018
Perfect in every way--from staff to meal prep and everything in between--a magical week in paradise !!!
Recommended
Well done!
By: Jojo
Reviewed on: 16 Jul 2018
The villa was perfect for my extended family. The accommodations were lovely, the villa had all the amenities and a lovely caretaker and manager. They were warm and welcoming and available but never obtrusive. The villa was central in location so we used it as a base for day trips. It was delightful to come back to the pool for a swim after exploring the hill towns in hot weather. The description and photos online were accurate though the travel times to the cities were underestimated.
Not Recommended
Villa Cavalcanti in Chianti
By: Joy & Bill
Reviewed on: 09 Jul 2018
Our villa turned out just fine in the end, but there were several disruptions along the way. We had 3 separate agents from Villas of Distinctions due to turnover...information was not communicated between the agents and they requested last minute items. The contact information for our villa was not correct - two people hung up on us because they only spoke Italian, and the emergency phone number for Villas of Distinction (Saturday service) did not answer. We arrived to find 'estate auction' notices on the property and vacant buildings, but thanks to our driver who spoke Italian and finally reached someone, our villa was not part of the estate sale and was in a well maintained section of the estate. Pictures for villa Cavalcanti depicted the villa exactly as it was.