Four Seasons Hotel Ritz Lisbon
A landmark on the park, atop one of Lisbon's seven hills.
Atop one of Lisbon's seven hills, Four Seasons Hotel Ritz Lisbon is one of the city's finest hotels. You'll soon see why as you take in its charms: Any of the 282 spacious and elegantly appointed bedrooms, views of Eduardo VII Park and St. George's Moorish Castle, impeccable personal service, full-service spa and Varanda Restaurant. The spa is awash in Buddhist-inspired music, Zen marble designs, Italian poolside lounges and all sorts of lavish treatments, from eucalyptus-infused steams to lime foot rituals. Cap off a perfect day at Varanda as you dine on exquisite seafood specialties and enjoy the view of the park.
Hotel Tip
Request a wake-up call the night before and receive a tray of hot coffee and a "good morning" from the waiter. –Peggy Purtell Milwaukee, Wisconsin

Virtuoso Preferred Supplier Since 01 Apr 1998
Virtuoso Amenities
Your Virtuoso travel advisor gives you privileged access to hotel and resort amenities, complimentary and guaranteed.
Contact your Virtuoso advisor for more details on this hotel.
Reviews and Recommendations for Four Seasons Hotel Ritz Lisbon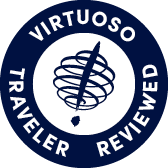 Virtuoso Verified Traveler
All reviews are from confirmed guests sharing exclusive insights
Sort reviews by
Recommended
Highly recommended
By: Jackie27
Reviewed on: 07 Dec 2013
This is one my favorite hotels in Europe. It's beautiful, elegant, comfortable.
Recommended
Lovely!
By: Mbtravels
Reviewed on: 21 Aug 2016
The Ritz ,four Seasons Lisbon is a truly lovely hotel. It sits atop a hill a few minutes (like 3-4 min) taxi ride from the more touristy parts of Lisbon. There is a wonderful view. And being slightly away from the crowds was really relaxing. The hotel and facilities were impeccable. The gym is fantastic both for its view and for the equipment. Our room was very large, clean, and well-appointed. The breakfast buffet and lunch in the bar were both excellent. We stayed for two nights and we did not want to leave. We would highly recommend The Ritz Four Seasons Lisbon to any travelled.
Recommended
Great Location and amazing views!
By: Andrew M.
Reviewed on: 24 Aug 2017
Truly enjoyed our brief 2 night stay. Staff from the greeter/doorman and throughout the entire hotel were top notch. Virtuoso helped us with a spa credit and room upgrade. Great breakfast in gorgeous restaurant area and nice bar w outdoor patio. Room was comfortable and we were upgraded to a gorgeous room with an outdoor balcony and Ocean view. Wish we could have stayed longer and would return in a heartbeat.
Recommended
Spain Cruise
By: Tina
Reviewed on: 03 Sep 2017
Highly recommend the Four Seasons, Lisbon. We have stayed in Four Seasons hotels all over the world, including Paris, and this was as nice as any we have stayed. Lovely large rooms with comfortable couch, beautiful bar both inside and out. Service exceptional.
Recommended
Hotel Lisbon
By: JessieB
Reviewed on: 29 Aug 2017
Beautifully appointed hotel with very professional and efficient staff
Recommended
Perfection!
By: Slim
Reviewed on: 29 Aug 2017
A beautiful, elegant hotel. Great bar. Beautiful restaurant . Delicious breakfast buffet. Outstanding service.
Recommended
Very Nice Property
By: SHyde
Reviewed on: 09 Oct 2017
Very nice property. Busy. LARGE rooms. Attentive Staff. Well located. Seems to attract high end business travelers. We traveled with a group of 6 so this property accommodated us nicely. I might stay in a boutique hotel next time in Lisbon if I was with a smaller group.
Recommended
Haven't met a Four Seasons I don't like
By: Team4
Reviewed on: 03 Oct 2017
And his holds true. The hotel met the Four Seasons brand expectations...spacious rooms and bathrooms, friendly service from check-in to departure. I would say that the location is good although next time in Lisbon I would venture to more neighborhoods for my stay now that I have a lay of the land. While the exterior of the hotel is bland, the interior is beautiful with a wonderful outdoor patio for seating.
Recommended
Good
By: Cw
Reviewed on: 07 Oct 2017
Fine hotel. Good restaurants.
Not Recommended
Trip to Spain
By: Hoch
Reviewed on: 20 Oct 2017
Hotel was very contemporary and not our style staff were accommodating
Recommended
Wonderful Hotel
By: Okie
Reviewed on: 16 Oct 2017
We spent 2 days at the FS Lisbon--wonderful experience with large room *we were upgraded/fantastic food/spa and amenities. HIghly recommended. Walking distance to shops.
Recommended
hotel ritz-lisbon
By: LasOlasTravelers
Reviewed on: 14 Dec 2017
very classy hotel, staff were super
Recommended
Hack
By: Michael Hack
Reviewed on: 25 Jan 2018
XXXXXXXXXXXXXXX
Recommended
Hotel/resort
By: Wendy
Reviewed on: 03 Apr 2018
Beautiful hotel, spacious rooms and very good food. Probably the best service of any hotel I have stayed in. Very attentive and accommodating staff!
Recommended
Lisbon trip
By: Grand Prix trip
Reviewed on: 06 Jun 2018
Excellent! Service was excellent, accommodations wonderful. Very helpful staff.
Recommended
Lisbon
By: Matthew
Reviewed on: 02 Aug 2018
very good. accommodations
Recommended
Excellent Hotel
By: Carlos
Reviewed on: 09 Nov 2018
We loved our stay at the Four Seasons Hotel Ritz in Lisbon -- beautiful views from our balcony, wonderful room overall. Fantastic breakfast buffet every morning (included thanks to Virtuoso). Great bar -- inside and outside terrace service. Perhaps best of all, the restaurants we visited (with reservations made by the hotel well in advance) were all not only very good, but we were treated quite royally because of the hotel's influence. We would definitely stay there again, and recommend it to friends.
Recommended
Lisbon Hotel
By: HLB
Reviewed on: 14 Nov 2018
Great location, service, staff and facilities most satisfactory