Big Five Tours & Expeditions, Inc.
Enriching Lives Through Distinctive Journeys
Reviews and Recommendations for Big Five Tours & Expeditions, Inc.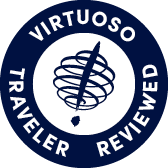 Virtuoso Verified Traveler
All reviews are from confirmed guests sharing exclusive insights
Sort reviews by
Recommended
Highly recommend
By: Jsquared
Reviewed on: 15 Oct 2013
In Chengdu our guide, Amanda, went above and beyond her responsibilities and made our stay there the highlight of the tour. We did not go through the locks on the Three Gorges Dam. Apparently the locks were shut down because of wind. However, when we reached the locks there was not even a breath of wind. We will be obliged if you could confirm the reason for the locks being closed,and in future pick a cruise ship that goes through the locks in daylight.
Recommended
highly recommend
By: Sandy Z
Reviewed on: 02 Nov 2013
We used them for our most recent trip. The arrangements they made were very good. We had a few problems with flight time changes, but each time I emailed them and they were able to confirm the changes and reassure me that we would be picked up at the appropriate time at the other end. THey made good choices for hotels, and the cruise boat down the Amazon was fabulous!!
Recommended
Hardworking and experienced tour group
By: Not provided
Reviewed on: 20 Nov 2013
We've used Big Five Tours twice. The first experience had one or two bumps in the outcome but they corrected what could be done at the time and were attentive. We had doubts about their competency and experience but spent time going over the issues with them after the trip. After detailed discussions, we found them to be truly interested and they took our comments seriously. We decided to give them a 2nd chance with another large trip and they did a fabulous job!
Recommended
Very Accommodating
By: TGC and MJC
Reviewed on: 24 Nov 2013
Our trip to the the Galapagos Islands and Machi Picchu was fine tuned to our personal needs and time restrictions. The local tour companies in Ecuador (Klein Tours) and Peru (Fiesta Tours) were outstanding. Their staff and guides could not have been better. It was a trip of a lifetime.
Recommended
Recommend
By: jpriest
Reviewed on: 25 Jun 2014
Recommended
Professional and timely
By: pelisons3
Reviewed on: 12 May 2015
Big Five provided a professional and individualized travel experience for us. Our guides were timely and informative and really seemed to want us to have a hassle free vacation while enjoying the beauty and culture of their country.
Recommended
Ditto previous comments
By: Jim
Reviewed on: 03 Nov 2015
See my other review that contains the same information -- altogether excellent!
Recommended
Thailand Myanmar
By: Been There
Reviewed on: 13 Mar 2016
Had a thoroughly enjoyable 17 day excursion to Bangkok, Amphawa, Chiang Mai, Yangon, Mandalay, Bagan, and Inle Lake areas. Travel connections were made without complication. Transportation (buses, vans) were comfortable, drivers and assistants were up to the task, Guides were knowledgeable, helpful, flexible, personable and communicated effectively. Accommodations for the most part were in keeping with what we expected. The restaurant in the Baan Amphawa Resort accommodation should not have served us supper as their kitchen was closing. The breakfast meals were good and set one up for the day. The accommodation in the Inle Lake accommodation (Inle Princess Hotel) has very weak internet connection for those needing to receive email. A travel companion had her US dollar cash reserve eliminated as the internet failed and she could not pay by credit card. Their water system pulses and surges giving uneven pressure when washing/showering. Had restful sleep in all hotels.
Recommended
Comprehensive trip planners
By: Pamela
Reviewed on: 19 Jul 2016
This was our second trip with Big Five. We also travelled with them in Peru, where we had one guide for 10 days who was one of the most remarkable people we've ever met. This trip included safari, Victoria Falls, and a few days in Cape Town. Our trip had many logistical elements (we are a family of 5) and it went off pretty much without a hitch. We had multiple guides and drivers, all competent and timely, some more expert or personable than others. The safari camps chosen exceeded our needs and expectations. We would do the trip again in a heartbeat.
Recommended
Great tours
By: Jax
Reviewed on: 13 Aug 2016
Our vacation to Tanzania, Africa was fantastic. Big Five Tours did not disappoint. We did not know what to expect and they did a great job in every way. The tented camps were more than anyone could have imagined. The guides were extremely knowledgeable and friendly.
Recommended
Amazing Company
By: Monica B
Reviewed on: 17 Aug 2016
Working with Ashish and Big Five Tours was a great experience. Every aspect our our tour was outstanding and we would not have changed anything with our itinerary. Ashish took the time to get to know what we wanted and expected and was bang on with everything on our trip.
Recommended
Great Tour Company!
By: Holly
Reviewed on: 06 Feb 2017
Everyone was on time and where they said they would be in our itinerary. We had amazing guides and drivers who took such great care of us. I would highly recommend Big Five to my friends and family!
Recommended
Five
By: Jimbo
Reviewed on: 24 Feb 2017
Very good. Almost everything went off as planned. When there was a problem, a call took care of it. The guide was great: pleasant, knowledgeable and punctual. I would definitely recommend Big Five Tours.
Recommended
Uruguay
By: Liz
Reviewed on: 06 Mar 2017
This is our second time using Big Five. We were faced with an emergency situation of coming up with a 10 day itinerary for Uruguay with 2 weeks notice. They came through with a great program at a price point we were comfortable with. The planning and fine tuning was done quickly and efficiently. A great company for a good travel experience.
Recommended
A boundary pushing vacation
By: Jann DH
Reviewed on: 27 Mar 2017
Having never been to Central America, it was important for our family to work with an experienced operator with trusted connections. Our amazing travel advisor Sheila Gallant-Halloran recommended Big Five, and together, we experienced our best vacation ever. Our accommodations were fantastic. While living in the jungle without electricity, waking up to the sound of howler monkeys and rappelling down 100ft waterfalls definitely pushed our personal comfort zones, it was always done within the parameters of safety, fun and new experiences (in addition to push comfort!). Having Gisele and Asheesh thoroughly explain the uniqueness of our vacation choices only added to the excitement upon arriving. The finely-detailed itinerary made for no surprises. Logistically, it was great to have people waiting for to take us to our next destination. Their local contacts Jose and Jannie checked in with us throughout our vacation, making sure all was well. Top marks for another great family vacation.
Recommended
Good
By: Jimbo
Reviewed on: 30 Mar 2017
Most of our experience with Big Five was good. A couple of times drivers were not there but they recovered quickly. Guide was great. Trip through the canal went very well. Hi light of the trip.