Southern Crossings New Zealand
New Zealand FIT Luxury Tailormade Deluxe First Class Moderate Ground Arrangements
We are the bespoke travel specialist in New Zealand, Australia and the South Pacific. For 30 years we have dazzled discerning travellers with unsurpassed local knowledge, silky smooth service and a sharp eye for the finest details. From exquisite pampering to cliffside clambering, Southern Crossings is luxury travel Down Under.
Insider Tip
Contact your Virtuoso Travel Advisor for insider knowledge to help enhance your experience.

Virtuoso Preferred Supplier Since 30 May 1994
Reviews and Recommendations for Southern Crossings New Zealand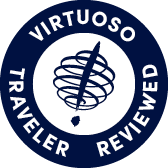 Virtuoso Verified Traveler
All reviews are from confirmed guests sharing exclusive insights
Sort reviews by
Recommended
Best Trip Ever
By: julieh
Reviewed on: 24 Nov 2013
Loved our amazing adventures in New Zealand provided by Southern Crossings. The accommodations, activities and transfers were all first class and handled seamlessly. We have traveled all over the world and this was without a doubt our best trip ever, we highly recommend Southern Crossings!
Recommended
Highly Recommended
By: Traveler123
Reviewed on: 07 Jan 2014
Southern Crossings did the work behind the scenes. They set up things after discussing the itinerary with my primary travel agent. Everything ran very smoothly including transfers, tours, private guides, flights, hotel chek-ins, etc. Highly recommended as things went very smooth. They even called me to welcome me to the area.
Recommended
Expert Friendly Service
By: ljarema06
Reviewed on: 09 Mar 2015
We did the glow worm cave and hobbiton! We loved each destination and glad that we had our reservations/confirmations done ahead of time since lines could be lengthy at times. Everything was smooth sailing. Would definitely use Southern Crossings again!
Recommended
First Rate
By: Paint Horse Girl
Reviewed on: 20 Dec 2015
Southern Crossings has been our ground operator on three tours (two in NZ and one in Australia) and they do a first rate job. We hadn't experienced a really great ground operator previously, sort of doing things on our own, and it really makes a big difference. It's nice to have someone in country, in the same time zone, to call if you need something. We were low maintenance on this trip, but on a prior trip used their expertise quite a bit, and really appreciated their help.
Recommended
Superb travels to Down Under
By: Andy & Lisa
Reviewed on: 02 Feb 2016
We had excellent experiences in New Zealand. Though we never had to utilize the local numbers provided, we felt Southern Crossings presence all along the way. Drivers and tours were professional, courteous and very reliable. Our trip was certainly enhanced by the details being taken care of!
Recommended
Trip to New Zealand and Fiji
By: KAS Bama
Reviewed on: 29 Jul 2016
Southern Crossings planned the trip of a lifetime for my wife and me. Every detail was taken care of and all went according to plan per our itinerary. I highly recommend this travel agency.
Recommended
New Zealand Adventure
By: Kate
Reviewed on: 04 Oct 2016
New Zealand is now one of my favorite places in the WORLD! Queenstown especially, can't wait to get back. We loved and did everything on our literary and then some: bungee, helicopter ride, Rain Forest hike, wine tasting, great food, boat ride amazing accommodations! FANTASTIC!! In Q-town even did more than expected... visited an active sheep farm during spring shearing and witnessed sheep shearing, had lunch at a private golf tour, then got on golf cart and toured the golf course to see sculpture, visited artist barn on site. JT (John Thomssen) was amazing, he made us feel like we were visiting family and he made us feel so comfortable and relaxed, we felt we had know him for a life time, he was not just a tour guide.. he was a local and knew everyone. AWESOME
Recommended
New Zealand
By: Val
Reviewed on: 01 Mar 2017
they set us up to stay at the Greenhill Lodge - what a fabulous place - way better than I had imagined...also our drivers were very nice and punctual - made for a great second half of our vacation
Recommended
NZ
By: DB
Reviewed on: 06 Mar 2017
Great. Every detail covered!
Recommended
Recommend!
By: Jenn
Reviewed on: 05 Jun 2017
Southern Crossings was a great experience for our honeymoon. Every tour guide and driver was just wonderful. You could tell that each person truly loved their job and our interactions were fabulous! They know every in and out in Australia and made our honeymoon go off without a hitch! Thank you!
Recommended
Worked like clockwork
By: Shoe
Reviewed on: 26 Jun 2017
Southern Crossings did a nice job planning the details of our trip. Everything happened "magically" that was on our itinerary. Literally all we had to do is show up.
Recommended
First Class in New Zealand!
By: Michael Palermo
Reviewed on: 10 Jul 2017
Southern Crossings New Zealand was an absolute pleasure to deal with during our trip to NZ. The tour guides and operators were always on time and entertaining. Each of them provided us with a great deal of knowledge about the country and activity, be it wine tasting, cruising over Milford Sound, or simply riding to the airport. Their attention to detail is second to none.
Recommended
Great trip to New Zealand
By: Frenesa
Reviewed on: 30 Sep 2017
Great. One hotel thought that we had not paid in advance. I called Southern Crossing & they took care of it!
Recommended
NZ 2017
By: Marc
Reviewed on: 31 Oct 2017
Terrific. All there people were very friendly and knowledgeable. And, when I wanted to make a change to my itinerary during the trip, the changes went through seamlessly.
Recommended
Aust/NZ
By: Randy Epstein
Reviewed on: 06 Nov 2017
Very well organized and coordinated. Our only issue was that we missed a plane connection to Queenstown due to Air New Zealand's catererer/mis-communication, causing us to have to be accomodated (by Air NZ) overnight in Christchurch. We were hoping to receive a credit for our unused hotel room in Queenstown, but only received mileage credit from Air New Zealand.