Southern World Fiji
Southern World is a privately owned Inbound Tour Company ( OnSite ) and a founding member of Virtuoso, with offices in Australia, New Zealand and Fiji. Personal service is the key to designing the perfect itinerary and over 25 years, Southern World has developed a reputation for exceeding client expectations. Our team of experienced Destination Specialist has first-hand knowledge of the best accommodation, experiences, and components that are required provide seamless travel arrangements. Remember we only work with Tour Companies and Travel Agents and not consumers.
Insider Tip
Contact your Virtuoso Travel Advisor for insider knowledge to help enhance your experience.

Virtuoso Preferred Supplier Since 14 Aug 2001
Reviews and Recommendations for Southern World Fiji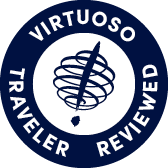 Virtuoso Verified Traveler
All reviews are from confirmed guests sharing exclusive insights
Sort reviews by
Recommended
Great vendors and service!
By: Alex
Reviewed on: 29 Aug 2016
We used Southern World as the local partner through our travel advisor, and the result was an absolutely wonderful and hassle-free vacation experience. Every imaginable piece of our itinerary was taken care of, and they helped create a seamless experience as we explored various parts of New Zealand. Their good reputation with local vendors was also very clear - to the point where hotels and tour operators seemed to be expecting us from the moment we walked in the door on their reservation.
Recommended
Down Under Holiday
By: Rose'
Reviewed on: 05 Feb 2017
The local drivers provided were personable, professional and prompt picking up or dropping off at locations around Australia. Hotel packages were very accommodating and great choices. In addition to complementary breakfast-free or discounted wifi would have been nice in Brisbane. Tour guides were pleasant. In all, a very good collaboration with our travel professional Cristina.
Recommended
Bula Bula
By: Seventh Continent
Reviewed on: 04 Jul 2017
Our hotel, as we requested, was not top of the line. It was clean and had a great view. The people were delightful! It was walking distance to the harbor, where we enjoyed great fishing and dining experiences. Our disappointment was the beach and waters off the hotel. There was no snorkeling or fish life.
Recommended
Australia trip
By: Lynn and Karl
Reviewed on: 03 Jun 2017
All tours provided (especially the private tours) were informative, knowledgeable and fulfilled the stated goals of each individual tour. The private guides were extremely knowledgeable, enthusiastic and extremely pleasant to travel with.
Recommended
New Zealand
By: hanka
Reviewed on: 03 Nov 2018
I had absolutely no issues during my trip. Everything was well organized - I was picked up on time from all locations, the itinerary was proactively confirmed and well explained and easy to follow with paper and mobile option. Overall everything went as planned.
Recommended
Terrific
By: Tom
Reviewed on: 30 Nov 2018
We had an amazing experience - thank you Southern World! The highlight was certainly the PurePod!
Not Recommended
Tours from boat
By: Travelbug
Reviewed on: 22 Feb 2019
The shire excursions were awful.
Recommended
Australia
By: mcbrideck@gmail.com
Reviewed on: 06 Mar 2019
We really enjoyed the local guides arranged for Adelaide ( we loved Jayne our guide for wine tasting in Clare Valley) and Tasmania. The group tour on Kangaroos Island was outstanding and we really enjoyed our stay at Stranraer B & B. Our hosts Mr. and Mrs. Wheaton were so gracious and attentive and we highly recommend this experience of staying on a sheep farm. We also were very impressed with the Henry Jones Art Hotel in Hobart, Tasmania. Our room was so historic and comfortable with a great Barbour view. The staff, especially the concierge, were incredibly attentive and helpful. Thanks for suggesting such a unique hotel. Having Southern World arrange the transfer transportation made our travels so much easier and we really enjoyed our conversations with the drivers.
Not Recommended
Some accommodations poor
By: Discriminating
Reviewed on: 08 Apr 2019
Had me booked in a room on the road, which was not going to work. They said the travel agency should have told me. The agency called and said the hotel shouldn't have said the agency was supposed to disclose the road. My take was of course they should have full disclosure. The hotel resolved the situation and the agency took credit for working it out. Felt tacky.
Recommended
Excellent local operators
By: Jennifer
Reviewed on: 22 Jun 2019
Southern World provided local tour operators in Melbourne, who were superb, and very flexible with a last minute change to our itinerary.
Recommended
Fiji Fun
By: Fiji Fun
Reviewed on: 23 Aug 2019
Everybody we worked with from Southern World was amazing and their local knowledge was accurate and very helpful.
Recommended
Southern World Australia
By: Elizabeth
Reviewed on: 02 Nov 2019
Southern World was great to work with. They had a mobile itinerary that was easy to use and gave us access to incredible experiences with locals in Australia. You could tell they had really vetted each of the restaurants, hotels, tours, and experiences we scheduled on the trip, because they were all excellent and the perfect balance between luxury, adventure, and relaxation. The pricing was reasonable. For one day on the trip I was sick. The agent we spoke with was great and easily cancelled our evening plans with no hassle.
Recommended
The Perfect Blend of Fun & Relaxation
By: Bob & Katherine
Reviewed on: 25 Feb 2020
Southern World helped to put together the perfect itinerary for our honeymoon! In visiting both Fiji and New Zealand, we knew that we wanted to have a good mix of relaxation and a little bit of adventure in these two very unique destinations. Southern World was able to truly take the best of both countries to plan the exact itinerary we had imagined we would have while on this trip. We know that there is still plenty left to explore in this part of the world and we look forward to working with Southern World to help us do that at some point in the (hopefully!) near future.
Recommended
Loved this travel company
By: Ain't Diane
Reviewed on: 19 Mar 2020
I loved this travel company so much I don't know how Kristina and Kate found such excellent and fun loving people, They were also very knowledgeable and very accommodating and I think if I go back I would use the same company and ask for the same tour guides👍🙏 We had so much fun at feather Dale zoo outside of Sydney and I really loved the VIP tour of the opera house with dinner included and next time I will stay long enough to see an opera🍾🥂‼️🙏🌝😀
Recommended
Review of NZ Trip
By: Peter
Reviewed on: 19 Mar 2020
Their work was fantastic. All of the transfers and tours went off as planned and were handled by outstanding people. The tours/activities were all amazing and the guides etc provided were all terrific. Would enthusiastically recommend South World Fiji and Tracy to anyone planning a trip to NZ.
Recommended
Southern World Fiji Review
By: Becca
Reviewed on: 02 Oct 2022
Southern World has wonderful partnerships with places in Australia and would recommend them to others!
Recommended
Australia getaway
By: David S
Reviewed on: 13 Oct 2022
Good Service and excellent local knowledge. It was a very well planned trip.
Recommended
New Zealand Self Drive
By: Happy Traveler
Reviewed on: 23 Mar 2023
Southern World was fantastic. When the ferry to Picton lost a gear box, Southern World was able to re book us on another ferry. We made all our connections on the South Island without a hitch.