Greaves Tours LLC India
Ultimate India Unlimited Access
Complex and dazzling, the Indian subcontinent is a place where destination knowledge is paramount. With our help, travelling will be effortless and exciting. Greaves provides expert advice, tailor made itineraries and on-the-ground support. Greaves Travel employ a large network of dedicated tour specialists all of whom have extensive knowledge of the land, culture and language. Each itinerary is meticulously planned incorporating enchanting hotels and luxurious travel to ensure the discerning individual the opportunity to fully immerse themselves in the excitement, splendour and magic that is the fascinating Subcontinent.
Insider Tip
Contact your Virtuoso Travel Advisor for insider knowledge to help enhance your experience.

Virtuoso Preferred Supplier Since 01 Mar 2006
Reviews and Recommendations for Greaves Tours LLC India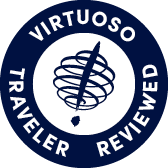 Virtuoso Verified Traveler
All reviews are from confirmed guests sharing exclusive insights
Sort reviews by
Recommended
Recommended
By: Debby
Reviewed on: 05 Apr 2014
very attentive and always following up and there for every part of the multiple part trip. Excellent accomodations and service 
Not Recommended
Awful
By: liliherz
Reviewed on: 16 May 2014
In sum,they work with the over 60 crowd & my trip fell short on many, many levels wasting not only money but my time.  Traveling 7-9 hrs by car to sight see for 3 hrs at the destination, in total, & spending 2 nights there!  As explained to me by the local contact, "we provide you with time to relax & enjoy the hotel."  1) if the hotels were nice/clean/decent I wouldn't mind relaxing after a long, hard day of touring, exploring. I did not travel around the world to relax in a hotel.  I don't understand how this company stays in business & has won the awards it claims.  I enjoyed 1/2 the guides.Luckily the driver was great since I spent most of my time with him.  To sum it up, I was highly suspicious of the itinerary pre-departure, and they were confirmed during my travels with unsolicited comments on it by various hotel staff and other locals who reviewed it.  Awful, just awful. Will be contacting AMEX-platinum member, to see what I can do.
Recommended
Excellent trip planner
By: Carol
Reviewed on: 01 Feb 2016
Lena planned our family trip to India on the Mumbai Express. When health issues forced my husband and I to cancel our trip, Lena got all the documents together for me to submit to our insurance company. Our son and daughter in law did take the trip and they loved it! Lena even called the tour operator to get them upgraded to our suite. Lena took it upon herself to call the airline and get our non-refundable tickets refunded! To me an excellent travel agent can not only create the perfect trip but will also be there for you when things fall apart.
Recommended
Would use again.
By: Snowman
Reviewed on: 09 Oct 2017
They were punctual and very professional. We did not appreciate the side trip to the marble processing shop. This not only took away valuable time in our day but also was left feeling we had to purchase something we had no interest in. That left us with a "sour taste " . No where in our itinerary was this mentioned.
Recommended
India
By: Freddy🛳🕌
Reviewed on: 23 Nov 2017
They were amazing. Great buses. Awesome tour guides.
Recommended
India, Nepal & Bhutan
By: Lensing
Reviewed on: 25 Nov 2017
We were very pleased with all aspects of the work done by Greaves. Their onsite representatives were excellent. They were always on time and had quality suggestions. The guides and drivers were very good in all aspects. I would definitely be pleased to suggest to friends that Greaves is high quality.
Recommended
India # 2
By: India #2
Reviewed on: 26 Mar 2018
This was the second time we used Greaves. They were very helpful ( Rose, at the Chicago Office ) in helping us obtain our e-visas. We Really liked our driver Das, who stayed with us the whole trip - we would highly recommend him. Two of our guides were just so-so...Our guide in Kochin - was not that interested in going out of his way or showing his " passion " for his hometown. Our guide in Mumbai - was also not great - we thought she made a poor choice selecting a lunch restaurant and seemed to be more worried about herself. However, we had been to Mumbai before so we knew a lot and had free time the next day to do what we wanted. Our guide in the Tea Estates - Matthew was terrific!
Recommended
India Trip
By: sueashe@aol.com
Reviewed on: 10 Dec 2018
They where fabablous Every thing first class
Recommended
Sri Lanka
By: Ed
Reviewed on: 28 Dec 2018
They picked an excellent driver. The hotels were most superior. It was nice that they connected me during the trip to see if everything well.
Recommended
A+++ Outstanding
By: rajaajay
Reviewed on: 13 Feb 2019
Greaves was way beyond any expectation I could've had for my first trip to India...our guides representatives and drivers were so courteous and always on time. Greaves put a wonderful trip together for my father and I and couldn't imagine planning another trip without them! We plan on going through Greaves on my next trip to India next year, and will recommend anyone to them without hesitation. Thanks so much for giving us a wonderful experience and look forward to work with them again in the coming months!
Recommended
India
By: swt
Reviewed on: 09 Mar 2019
We have used Greaves twice to two very different trips to India. Outstanding Guides and Drivers. The Greaves office in Chicago was very helpful in helping us apply for our visas. They went out of their way to make sure everything had been done correctly. Both trips involved very long ( 6 hour drives at times ) windy or crowded routes. Both trips our drivers were excellent!