Amber Tours Pvt. Ltd. - India
Amber Tours
We are one of the leading providers of luxury tours and destination management services in the Indian sub-continent including custom private tours, escorted group tours and corporate tours. Our programs cater to a range of interests including leisure, cultural and historical tours, adventure tours, wellness tours, shore excursions, religious tours, wildlife tours, rail tours, special interest tours and medical tours. As a family owned and run enterprise with decades of experience, our grasp of the Indian sub-continent is unmatched.
Insider Tip
Contact your Virtuoso Travel Advisor for insider knowledge to help enhance your experience.

Virtuoso Preferred Supplier Since 01 Jan 1996
Reviews and Recommendations for Amber Tours Pvt. Ltd. - India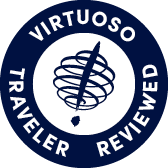 Virtuoso Verified Traveler
All reviews are from confirmed guests sharing exclusive insights
Sort reviews by
Recommended
Highly recommend
By: Laurie
Reviewed on: 02 Apr 2014
Thank you Sanjay and Shanti for making our trip to India the most incredible, fantastic and stimulating experience ever.  Amber tours made us feel like family.  We were always in the hand of competent guides and drivers. We only had 18 days to experience the beauty culture and the sights but you were able to highlight that for us.  Sanjay and his representative were always there to make sure everything was going smoothly.  Our drivers were the best!  Our guides knew so much about their cities.  We always felt safe and so happy.
Recommended
You made me feel like a VIP
By: Tree
Reviewed on: 02 Dec 2016
What a secure feeling I had each time I was greeted by an Amber Tours representative. I was quickly recognized, greeted and whisked away to my hotel in a professional manner and in a nice car. Hotel check ins and baggage were addressed right away as well as instructions to me for the next day or two. When peripheral problems arose, I was contacted right away with all the mitigating changes. Again, it was nice to know I had the freedom to experience India with Amber Tours shepherding me along the way. I especially appreciated the flexibility of staff in changing guides and/or agendas for me. The most stellar aspect of this trip were the unique settings offered to me. So personalized and special. As I said above, you made me feel like a VIP.
Recommended
Belated Honeymoon
By: Strawb
Reviewed on: 08 Feb 2017
Very helpful, pleasant & very good tour guides.
Recommended
India train trip
By: Radman
Reviewed on: 07 Apr 2017
I spoke with rep from Amber tours once. If they organized trip they were great.
Recommended
India 2017
By: Roux
Reviewed on: 08 Oct 2017
We are very fortunate to travel often and extensively. Our experience with Amber Tours has now "set the bar" above and beyond. The Reps., guides and drivers were knowledgeable, professional and accommodating. When we wanted to see something that wasn't originally scheduled - no problem. When we were tired and only had enough energy for half of what was planned - they gave us several options and suggestions to allow us to rest and recuperatte while still seeing the highlights. Anyone planning a trip to India should start and stop with Amber Tours - I promise, you will not be disappointed.
Recommended
India
By: Anis
Reviewed on: 09 Mar 2018
The best, Manik, our driver man, and Om our guide in Jaipur
Recommended
Amber Tours
By: Anon
Reviewed on: 19 Dec 2018
Amber Tours made our recent trip to India so enjoyable. The guides, drivers and the hotels we stayed at were sublime and all added to the overall experience. No detail was missed along the way and it made for a very enjoyable holiday.
Recommended
Old Dehli and Taj Mahal
By: The boat guy
Reviewed on: 17 Jan 2019
Amber tours was great. I had 2 out of 3 exceptional guides and the drivers were all great.
Recommended
Life-changing travel with Amber Tours
By: Momzilla
Reviewed on: 06 Apr 2019
Amber Tours gave us an outstanding experience in India. Shanti Kohli and Inder Dugal treat their guests like family. (We were happy to celebrate Holi at their home!) We stayed at magnificent Oberoi resorts along the way, and at each stop we were greeted by an Amber Tours rep and introduced to an expert local guide. We had an ambitious "Golden Triangle" itinerary, yet were able to see it all thanks to our extraordinary Amber Tours escort, Anuj Dhawan. Anuj, with nerves of steel and a phone to his ear, guided us through each stop on the itinerary. While keeping watch on our group, he paid special attention to individual requests as well. Highly recommend Amber Tours for a gracious and luxurious visit to India.
Recommended
India
By: Geraldine
Reviewed on: 06 Apr 2019
The very best tour company So very well-managed
Recommended
Amber tours
By: Kathy
Reviewed on: 22 May 2019
They planned a great trip for us. We got very hot and tired in some places and had to cut the day short. That's our problem trying to pack to much in.
Recommended
Incredible India!
By: Anonymous
Reviewed on: 16 Sep 2019
Amber Tours is absolutely top notch for luxury travel in India!!! Out of 1-10, Amber Tours is a 15! Highly highly recommend!
Recommended
amber tours
By: david
Reviewed on: 15 Oct 2019
Amber tours understands and delivers on the highest level of experience in terms of accommodations, experience tours, and staff. Really good.
Not Recommended
tour operator
By: Jay
Reviewed on: 06 Dec 2019
not as good as other guide companies I've had in India - guides not as good as other guides I've had in India and worldwide
Recommended
Dubai to Mumbai
By: Notrump
Reviewed on: 01 Dec 2019
The guides and the choices of sights and shopping were excellent.
Recommended
India review
By: Hipster
Reviewed on: 29 Jan 2020
Very good. Recommend Amber. Shanti and Janet Rubinger were great.
Recommended
India and Bhutan
By: Michelle
Reviewed on: 19 Feb 2020
Amber tours were exceptional and the owner was too. She did everything and more for us along with her colleague in Bhutan. The entire experience was great. Guides and drivers were terrific, accommodations were great as well as all of her recommendations. Amber tours was fantastic. The owner had us at her country club for lunch and we met her and her husband who is also in the business with her. Her colleague in Bhutan went out of her way to meet with us and entertain us too. The guide in Bhutan spent a week with us and was beyond what anyone could expect from a guide. He was charming, patient and extremely knowledgeable. We would love to invite him to the USA to be our guest!
Recommended
Amber Tours - India March 2020
By: Momzilla
Reviewed on: 30 Mar 2020
Amber Tours fulfilled every one of my requests. I had a private tour of 3 Delhi museums with Ruchika Soi, a noted art historian. In Old Delhi I visited a preschool. In Dharamshala I stayed at Serkong House, part of the Norbulingka Institute, and became immersed in Tibetan Buddhist history. In Amritsar I saw the Sikh Golden Temple and toured the enormous kitchen that feeds 1000s every day. I also got to see the boistrous flag lowering ceremony at the Indo-Pak border. From Aurangabad I visited the mind-blowing Ajanta and Ellora caves. In Mumbai I actually got to see more than what was on the special Amber Tours itinerary. For me, learning about the amazing "Dabbawalas" lunch delivery system was tops. AND I did a Bollywood studio tour! At every stop I had superb local guides (Mahesh, Ajitabh, Aleem, Neeta, Chandana.) And Anuj Dhawan, our guide for last year's group tour, was able to accompany me this time, smoothing the way and tutoring me on local customs.