The Dutch Travel Advisor
On-Site for Amsterdam and The Netherlands
The Dutch Travel Advisor specializes in off the beaten path private tours through the Netherlands for individuals & groups. For years, we have given our clients the best and successful tours ever available. We can open doors that remain closed to others! When planning these tours, we listen closely to our clients to determine their interests, then customize a tour catered to their wishes. We say that 99% of all requests are possible, so don't hesitate to challenge us with your request. Whether you're visiting for just one day, a week, or even longer, we can always create a suitable itinerary that fits your clients' needs.
Insider Tip
Contact your Virtuoso Travel Advisor for insider knowledge to help enhance your experience.

Virtuoso Preferred Supplier Since 15 Feb 2016
Reviews and Recommendations for The Dutch Travel Advisor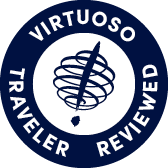 Virtuoso Verified Traveler
All reviews are from confirmed guests sharing exclusive insights
Sort reviews by
Recommended
Great tour
By: Tom
Reviewed on: 11 Aug 2016
Guide was knowledgeable and affable. Made the day breeze by! Saw all I wanted
Recommended
Awesome trip to Amsterdam
By: Amsterdam
Reviewed on: 07 May 2017
We loved our time in Amsterdam from the hotel Turen with a great location and amenities; to a fabuluous program that incorporated all of our "must sees". Each morning we were met by a guide who was knowledgeable and fun. Each guide had made all of the necessary arrangements including tickets to the museums etc that were on the days agenda. I'd highly recommend them.
Recommended
Amsterdam
By: James
Reviewed on: 15 May 2017
All of the guides provided a well informed educational experience. I highly recommend using the Dutch Travel Advisor. They provided some uniques experiences for us that most visitors or tourist ever get to see, Exactly what we wanted.
Recommended
Mike & Sue E
By: Mike & Sue's Rhine River Cruise
Reviewed on: 15 May 2017
The day-long flower could not have been better. Our Dutch guide, Ronald Huang, was terrific. He showed us everything we could have asked for. The orchid grower he took us to was interesting and very welcoming in her green houses. We enjoyed the whole day. Perhaps the best was lunch with Ronald and his wife in their home in Lisse, NL. They were both great hosts to us and served us a very nice lunch. This day could not have worked better for us.
Recommended
Review of Guide
By: Anita Cohen and Eric Fischer
Reviewed on: 17 May 2017
Ronald, of The Dutch Travel Advisor, was our private guide in the Netherlands for two days. He was extremely knowledgeable, well-organized and helpful in all respects. We also enjoyed his excellent sense of humor. It was like traveling with a family friend to the places and people that he loved best, in his homeland.
Recommended
A quick view of Amsterdam
By: Kennie
Reviewed on: 29 May 2017
We loved Amsterdam and the exclusive tour we had. A private boat and lunch through the canals as well as expedited entry to Anne Frank house. So much special help and information.
Recommended
Amsterdam walking tour and blue line boat canal tour
By: MPH
Reviewed on: 23 Jun 2017
Mark Quint was our EXCELLENT! Amsterdam walking Tour guide. We had two families age 60ish through 21 and he was able to engage everyone. Extremely knowledgeable and articulate. Astute in reading his audience. The blue line tour is a generic tour which we knew but I might have hired a private boat and done early evening tour. No fault of boat line or my travel agent- it was exactly as described- but can feel like you are in a terrarium on hot afternoons- and we were lucky to have such wonderful warm weather.
Recommended
Well worth it
By: JLS
Reviewed on: 28 Aug 2017
We did two tours w them. Amazing walking tour all day around Amsterdam, included some spots we wouldnt have thought of-VanLoon house/museum, archives-super nice informative guide, took us thru VanGogh museum; amazing boat ride w lunch on antique boat, ended w fun experience at microbrewery w tasting. Also wonderful guide to go out to see the windmills, walk around town of Edam, nice outdoor lunch then trip to farm to do cheesemaking and tour. Both guides nice and excellent. Highly recommend both
Recommended
Dutch Travel
By: Goodwitch
Reviewed on: 02 Oct 2017
Great driver and guides. We felt like they were friends not guides. Lots of local off beaten path info.
Recommended
Beautiful City
By: Andy&Margaret
Reviewed on: 23 Jan 2018
We enjoyed the entire experience of visiting Amsterdam. We had a great guide who offered an unforgettable tour of everything to do and see in Amsterdam. We had a blast on the boat tour through the canals and will never forget his attention to detail and altering each day to incorporate other sites he knew that we would enjoy. There was no better way to see this city!
Recommended
A wonderful first experience in the Netherlands.
By: Susan
Reviewed on: 26 May 2018
Our Flower and Cheese tour with The Dutch Travel Advisor was everything we wanted and more. Miranda was a marvelous driver and guide. The tour and explanation she gave us of the Aalsmeer Flower Aution was so knowledgeable. My husband and I then truly enjoyed making cheese and touring the farm. It was quite an experience to meet the owners of the farm. If that was not enough we then met the owner of a bulb farm who really taught us a lot about his business and then took us to a friend's farm who raises tulips. The whole day was unforgettable. We will be returning to the Netherlands and hope to use this company again.
Recommended
Copenhagen
By: Mbb
Reviewed on: 25 Aug 2018
So informative. Learned a lot
Recommended
Dutchman
By: Dutchman
Reviewed on: 01 Oct 2018
Edwin was great on our day tour. Very knowledgeable about where we went and what we wanted to see. Full of facts. Very nice BMW to spend the day in. He was personable but straight forward as most of the Dutch are. Would definitely use him again.
Recommended
Amsterdam
By: Karen K
Reviewed on: 07 Oct 2018
Great experience with all excursions. Edwin was terrific and everything we had booked was a pleasant outing and informative. From cheese making on the farm...learning about and seeing them stop the working windmill and watch the inner workings .... to the flower mart....would highly recommend their organization to all!!!
Recommended
Netherlands
By: Paige
Reviewed on: 07 Nov 2018
The trip organized by the Dutch travel company was outstanding. The guides were all very pleasant and provided excellent insights. I would absolutely recommend this team to plan and guide a vacation.
Recommended
Happy Travelers
By: Happy travelers
Reviewed on: 03 Dec 2018
Lively conversationalist, attuned to clients' preferences and very willing to accommodate all needs. Very knowledgeable--we had a grand adventure!!!