Albion Voyages - Normandy
France - Unique Experiences throughout Normandy & Brittany
Established in 1995, Albion is the specialist in a French Airport Shuttle and Private Excursion Services to and from Normandy and Brittany..Adrienne Sion, originally from Bethesda, MD, owns and operates Albion with her French husband, Edouard. The company is managed with a dual culture philosophy integrating French expertise in logistics and American friendliness. We invite you to contact us for suggestions on how to make your travels in France easy and enjoyable.
Insider Tip
In France, Albion serves ALL Airports & Train Stations in PARIS, NORMANDY and BRITTANY. Albion's transport requires maximum fuel economy with hybrid vehicles composing the majority of our fleet

Virtuoso Preferred Supplier Since 01 Dec 2015
Reviews and Recommendations for Albion Voyages - Normandy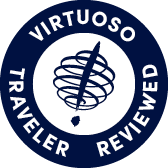 Virtuoso Verified Traveler
All reviews are from confirmed guests sharing exclusive insights
Sort reviews by
Recommended
Normandy
By: Lala
Reviewed on: 05 Jun 2018
Ablion was fantastic! We were supplied with every detail we needed. When we had a glitch in our hotel, they stepped in and solved our problem immediately and created a fabulous experience at the new hotel! Adrienne even came to meet us before we left Bayeux. They were a great team and I would highly recommend them.
Recommended
Normandy
By: Dopey
Reviewed on: 06 Aug 2018
Normandy was both beautiful and historic.
Recommended
tour guides
By: Diana
Reviewed on: 30 Mar 2019
Excellent and knowledgable.
Recommended
Normandy tour
By: Amy
Reviewed on: 29 Apr 2019
Very reliable and informed driver. Comfortable car. He packed a lot of extras into the day
Recommended
Bayeux and Normandy
By: Warren Nash
Reviewed on: 16 May 2019
I really can't speak highly enough of the experience that we had with Albion through Adrienne Skion and with her historian, Mark Lane and our lodging placement at Villa Lara. We found Bayeux to be most charming, and the personal interaction with Adrienne in her home, and with Mark on the Normandy invasion beaches was absolutely memorable. It was so positive, that we would like to return to the area again soon. Beyond that Albion's transportation services were very prompt and high quality...we enjoyed the interaction with the Albion drivers as well.
Recommended
Normandy
By: Paul
Reviewed on: 28 May 2019
Albion and was outstanding. The guide was excellent in all respects. They also set up a helicopter trip including setting down for lunch at a chateau just for the four of us. The owner, Adriennne, made the extra effort to meet with us twice to confirm all going well.
Recommended
Great company!
By: sajordan1002
Reviewed on: 07 Jul 2019
My husband and I thoroughly enjoyed the tours in Normandy that were arranged for us, and we appreciated the helpfulness of the staff in answering our questions and recommending food and activities for us!
Recommended
Diane and Camille
By: Naida
Reviewed on: 01 Jul 2019
Albion said that we had to have a driver and a historian because driver's need to pay attention to the road for safety. However both days, we were with our guide who also was the driver (should we expect a refund? ). Regardless we Loved our guide for D-Day Normandy-- very knowledgeable, informative, and quite a story teller. Could not be happier with our guide for our D-Day Tour. The next day was a tour of Mont St Michelle, again expected a driver and a guide, but the guide was also our driver. Camille was our guide and once again could not be happier with our her wealth of knowledge and information. She was engaging with our teenagers and made sure everyone was comfortable and happy. While in Normandy we celebrated my daughter's birthday--Albion recommended an excellent restaurant for this event--it was the best meal of the entire vacation. Hotel D'Argouges was our home while in Normandy--Excellent hotel, location and staff--would recommend to anyone going to Normandy
Recommended
Tour of D-Day area to include family information
By: eliza531
Reviewed on: 10 Jul 2019
We had an individual tour that included research on a family member's service in WWII. The guide was very knowledgeable and he had a separate driver so spent all of his time focused on the tour. The driver was excellent. We got a great overview of Utah and Omaha beaches, surrounding villages, and finished the day at the American cemetery. This tour is pricey, but it was worth every penny.
Recommended
Normandy Tour
By: Sara
Reviewed on: 12 Jul 2019
We loved our tour with Albion Voyages. Our driver/guide was very knowledgeable and took us to places at just the right time of day (i.e. Omaha Beach while the tide was out, American Cemetery while they lowered the flags while Taps was playing, etc...). Highly recommend.
Recommended
Normandy
By: yousue
Reviewed on: 17 Aug 2019
Steve was the perfect guide for this tour! He is personable and knowledgeable. He made D-Day come to life. I would highly recommend Albion for putting together this memorable day.
Recommended
Normandy
By: Ggs
Reviewed on: 15 Aug 2019
Absolutely fabulous
Recommended
Normandy
By: Cathy
Reviewed on: 11 Sep 2019
Albion did a fantastic job! The drivers and both guides we used were great. Tim S was our guide for the D-Day beaches. He was so informative and just a great person to learn from. Camille took us to Mont st Michel. She was fantastic as well. I would highly recommend both of these guides. Our hotel was Villa Lara - a beautiful hotel with excellent service.
Recommended
Normandy & Vimy Ridge
By: Molycat
Reviewed on: 11 Oct 2019
Very professional service with quality vehicles.
Recommended
Ensuring the best trips to Northern France
By: Shelby and Tim Howe
Reviewed on: 20 Oct 2019
This was our first experience with Albion, and we were overwhelmed by the attentiveness of the group. The personal service was such a treat! We were picked up at the train station and Adrienne immediately set to making our stay memorable. She made dinner reservations for us nightly and pre-booked us with a PHENOMONAL driver and guide to see the beaches of Normandy. Everyone from Albion was warm and friendly.
Recommended
Highly recommend
By: Gracie
Reviewed on: 07 Nov 2019
Maybe the highlight of our trip. Bayeux was charming and our hotel was a favorite. Martin was a fantastic guide!