CIE Tours International
Ireland and Britain
CIE Tours is the Premier Specialty Tour Operator offering the highest quality and widest range of programs to Ireland and Britain. Our reputation for security, reliability and utmost satisfaction is well known in the travel world. We have been serving this destination for 85 years and are held in the highest of esteem. CIE Tours' array of tour itineraries and luxury chauffeur-drive options allows you to explore these countries on a personal level, to create an in-depth travel experience that will resonate with your interests and desires.
Insider Tip
Contact your Virtuoso Travel Advisor for insider knowledge to help enhance your experience.

Virtuoso Preferred Supplier Since 15 Jun 2015
Reviews and Recommendations for CIE Tours International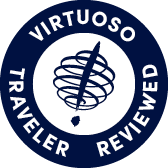 Virtuoso Verified Traveler
All reviews are from confirmed guests sharing exclusive insights
Sort reviews by
Recommended
Knowledgeable efficient & friendly service
By: DRBSLP
Reviewed on: 10 Aug 2016
We were very pleased with our CIE tour. We were happy with the places that we visited & time allowed. The coach driver was an excellent driver, friendly & knowledgeable. One suggestion would be to provide a brief written page/summary of the days events & be sure everyone knows ahead of time of any adjustments in timing of events. Thanks overall great job! We would recommend CIE & go with them again ourselves.
Not Recommended
B&B may not be for everyone
By: HORSE COUNTRY PEOPLE
Reviewed on: 04 Oct 2016
we had booked the B&B and self-drive with CIE tour, the Hop on and off bus was included in Dublin for 2 days, but the CIE bus was on strike; we end up got tickets for the Red color bus. When we arrived at Dawn house at Waterford, om 09/11 @230pm, the owner were not at home, we had to drive around to find a place to eat and got back to the place late at night, and on Sunday all the shops at downtown Waterford were closed. We stayed 2 night at Beechwood house @ Blarney, for 2 night from 09/12-09/14, on the day we are about to check out @1030am, the male owner knock the door and ask us when are we leaving, while my husband taking a shower.... We arrived at Beechgrove Farmhouse at Clare on 09/16 @230pm, and nobody was home, and we had to drive around to go somewhere to eat,the owner said she would be back at 330pm. It seemed to me that when we were travelling and tried to be respective to their countries, but it seemed that we were not being treated the same way we were expected
Recommended
Experts! Ran like clockwork
By: Tracey1
Reviewed on: 26 Oct 2016
Our driver and tour guide, Tom, was wonderful. He ran our trip seamlessly and was friendly and knowledgable. we could not have had a better experience. Our trip was busy but we still had down time and never felt rushed. I would absolutely travel with this company in the future.
Recommended
Scotland
By: Karen
Reviewed on: 12 Jun 2017
This is the way to vacation when you prefer to see multiple sites and cities. Ian Walker was our tour guide and he was excellent. Very knowledgeable and tailored the visit to our group needs. We would never have been able to experience this very positive trip if my sister and I were trying to do this on our own.
Recommended
Loved our driver/guide
By: katmcl
Reviewed on: 18 Jul 2017
This was our first trip overseas, and we are so glad we went with a tour group. We didn't have to worry about anything once we got on the plane. Our driver/guide, Nigel, was so impressive in the way he was able to navigate through busy narrow streets. He knew alternative routes that would help us avoid the worst rush hour traffic. The best thing about Nigel, though, was the stories and history he told about the area. We would never get that just driving ourselves around. His love of Ireland and Dublin was infectious. He had the right touch of humor, personality, and properness. We were able to get right into all of the places we visited. Tickets were ready, no standing in line, and a guide ready to give us some background. Checking into hotels was also streamlined, no waiting. I would love to do another CIE Tour, and if I go back to Ireland, I would love to be on a trip with Nigel!
Recommended
Ireland
By: Alba
Reviewed on: 17 Jul 2017
We were very pleased with our tour throughout Ireland. We covered a lot of ground in 10 days, which was what we wanted. We wanted to see as much as possible. The choice of visited sights was a good mix to hit varied interest levels. Outside of some meals, most of the events were included in the tour price. The bus was clean and comfortable and our guide/driver was knowledgeable, personable, and humorous. We appreciated staying on schedule so we didn't miss out on any sight-seeing. I highly recommend CIE Tours for Ireland. It's a great trip!
Recommended
CIE PUB TOUR
By: JG
Reviewed on: 24 Jul 2017
Thoroughly enjoyed the Pub Tour. Hotels were in a great central location. No extras or hidden costs. Would have preferred more time in Galway or Westport rather than Spanish Point, but do understand the time constraints. Only criticism is would have expected more meals in Pubs rather than Hotel. All in all, though, it was a great tour and will definitely go on another CIE tour in the future.
Recommended
Trip of a Lifetime
By: The Queen
Reviewed on: 05 Aug 2017
This was our second CIE tour and we could'nt have been more pleased. Bob, our tour guide, gave us a thorough history of Ireland. He told personal stories of growing up in Ireland and delighted us with his tales. He were treated like royality and will certainly look forward to our next CIE tour.
Recommended
Bob
By: Debi
Reviewed on: 05 Aug 2017
Bob our guide was awesome. Highly recommend this tour. Loved his knowledge of Ireland and his sense of humor!!
Recommended
Ireland
By: Anne
Reviewed on: 27 Aug 2017
Excellent experience with CIE Tours
Recommended
Our Irish Adventure
By: Karen Kennedy
Reviewed on: 03 Oct 2017
The CIE tour was very good. The Mystical Ireland itinerary was just where we wanted to go, and the hotels and food were good. If I had any issues it would be with our tour guide, Sean. He got a bit testy as the trip went on, and made me uncomfortable when he scolded us in front of the other travelers. He told me he's been doing CIE tours for 23 years and I think he's tired of answering the same questions over and over. Our driver, Brian, was excellent. The private driver who met us at Bunratty Castle Hotel, Raphael Mulally was beyond excellent. He was friendly, accommodating, funny and very interesting. He really knows Ireland! We will hire him again on our next visit.
Recommended
Tim B
By: Tim B
Reviewed on: 06 Nov 2017
I would recommend them for booking
Recommended
Tour Operation
By: Deni
Reviewed on: 26 Apr 2018
It was excellent. This tour was the Scottish Dream. Our Tour Director, Ian, was excellent and even wore his kilt two days of the tour. The hotels were actually better than the ones in Ireland. With the exception of Jury's Inn, Glasgow, we had 4-star accommodations and MacDonald Holyrood Hotel, Edinburgh, could be considered a 5-star. The food was not fancy but was very good at each hotel. We have traveled with Tauck Tours on several occasions and can say without reservation that this CIE tour was comparable to Tauck without the extra expense.
Recommended
Ireland Hotels were Amazing - London was not
By: Travel Girl
Reviewed on: 07 Jun 2018
I did not book any tours through CIE, but our hotels were. Ireland hotels were beyond amazing, but our London hotel was beyond awful.
Recommended
2018 Scots Irish Tour
By: Kathy
Reviewed on: 16 Jun 2018
We had a very good trip with CIE tours. It was our first experience on that type tour and we were pleased with our choice. Would use their company again. The only issue we had was that a "Get Up and Go" booklet was not included with the documents that were sent from CIE. That booklet had information that would have been helpful to us prior to leaving for the trip.
Recommended
Great tour and Guide
By: Craftylady plus 1
Reviewed on: 09 Jul 2018
My husband and I recently toured Northern Ireland with CIE. We knew we would have a great trip since this was our third tour with CIE. Obviously we have high expectations for great service. CIE did not disappoint!! Our tour guide/bus driver (Mike) made the best out of a tough situation. We were there through an unusual heat wave. He had the air conditioner on the bus serviced one evening to make sure it was as efficient as possible and bought bottled water and kept it chilled on the bus for us. His in-depth knowledge of local life and history added so much to our trip. We also enjoyed his sense of humor!!!