Windows to Japan
We are a dynamic company that enables travelers the opportunity to have intimate, personalized encounters with Japan's fascinating culture. We bring our guests, individuals and groups, directly to the heart of Japan through the soul-stirring cultural windows we weave into our custom journeys. Our extensive knowledge and personal connections established over our many years living and working in Japan puts us in a unique position to open up local culture, areas and experiences, allowing us to take guests off the beaten path, and giving us the flexibility to provide for guests' unique interests and wishes.
Insider Tip
Avoid traveling in April. Sure, you'll miss the blossoms, but so many other wonders await year-round!

Virtuoso Preferred Supplier Since 07 Oct 2013
Reviews and Recommendations for Windows to Japan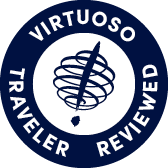 Virtuoso Verified Traveler
All reviews are from confirmed guests sharing exclusive insights
Sort reviews by
Recommended
A well oiled machine! We are so impressed!
By: BWH
Reviewed on: 20 Jul 2019
Windows did an incredible job designing our itinerary with Martha from Brownell and their execution was absolutely flawless. Not sure if it was by design but we loved having a female Japanese guide as our first, followed by a male Japanese guide and for the last leg of the trip an Israeli female guide who has lived in Tokyo for 13 years. All of their perspectives were so rich and we loved learning about the Japanese people from each of their unique perspectives. When it came to transportation it was a well oiled machine. We never once had to look around beyond one second to find the driver who was awaiting us. All of the brand new Toyota vans were roomy and immaculate and as close to a western style limousine as possible. The tours were personal and very exclusive. Super special experiences. Our drivers would take us to the train and stand with us on the platform and wave goodbye to us as the train departed. 200% perfect. We loved the flexibility too. Thank you!
Recommended
Japan Family Trip — Holidays 2019-20
By: Ted
Reviewed on: 18 Jan 2020
Windows to Japan did a solid job with our trip. I say "solid", because for the most part, the guides, experiences, and logistics were great, but there were a few inconsistencies. In Tokyo, their company-employed guides were OUTSTANDING (special shout-outs to Hiro and Anat!). However, the further we got from Tokyo, the guides went from good to not-so-good. One set of guides we were scheduled with over two days had not even road-tested the program (they were lovely people, but we were expecting lovely people who were experienced guides). We were their first experiment, and not everything went so smoothly. We also had one vegetarian in our party, and reminded the planners this to the point of embarrassment. And in spite of this, and reassurances that this was well covered, we had some surprises and improvisations along the way. Otherwise, Windows were very thorough and earnest in their support.
Recommended
Windows to Japan
By: Foster
Reviewed on: 10 Dec 2022
Although Windows to Japan was very helpful in the planning of our trip, we didn't fully appreciate their expertise until we discovered that what looked good on paper ended up being incredible experiences in real life. Everything was well-planned, with pleasant surprises at every turn. In particular, the personal guides they chose for us made us feel like we were part of their families. They were excellent communicators, full of insider insight and perspective. Plus they were a pleasure to spend time with. No matter how much time we might have put into planning the trip on our own, it never would have been as delightful as the trip that WTJ put together for us.
Recommended
Christmas in Japan 2022
By: Jay
Reviewed on: 10 Jan 2023
WTJ was great to work with. Our private guides were great and were quick to suggest alternative options when the weather didn't permit the days itinerary. WTJ also did a wonderful job on hotel and transportation reservations! They made out 13 day trip to Japan stress free!
Recommended
Excellent "last minute" private tour of Toyko and Kyoto
By: Excellent Private tour of Toyko and Kyoto
Reviewed on: 09 May 2023
Windows mutually created a comprehensive and varied tour with well staffed guides and assistance. Their Windows app provided excellent and thorough real time information. But Windows did not provide good instruction into it use. The in person guides were thorough and attentive and the travel assistance was critical to us negotiating the complexities of the Japanese travel system. Windows provided excellent description and illustration pre-tour of the activities and experiences that we be involved in.
Recommended
Great job
By: Dale
Reviewed on: 16 Jun 2023
Best guides and drivers. Everything was executed to perfection.
Recommended
Outstanding Travel Plan
By: Tom
Reviewed on: 29 Dec 2014
This was a GREAT trip to Japan; well planned and organized. The few things that went wrong were when I FAILED to take Marion's advice.
Recommended
Excellent guide
By: Rob
Reviewed on: 25 May 2017
Expensive but worth it. Excellent guide and itinerary.
Recommended
Windows to Japan
By: Sammie
Reviewed on: 20 Oct 2017
Our tour guide was knowledgeable and efficient. She was personable. We were amazed at all we were able to experience in just two days in Tokyo with her. We never could have seen all we did without her.
Recommended
Christmas in Japan 2017
By: Becca
Reviewed on: 14 Feb 2018
Windows to Japan, in conjunction with our travel advisor Tisha , planned one of our most incredible trips we have ever taken. The partners at Windows to Japan helped plan incredible tours, give suggestions for restaurants, and provided us with the most amazing itineraries. Once we arrived in Japan, we had an entire binder full of information waiting for us in our hotel room. Included in the binder was all of our tickets, train cards, daily itineraries, maps, suggestions of what to do, and a list of restaurants. This was key in our travels. We love that they provided detailed train station information, as it would have been next to impossible to navigate the train stations. Windows provided us with some of the best tour guides-so knowledgable and fun and enjoyable to be with. They arranged great experiences such as tea making class, home cooking class, and excursions into the mountains. All of our hotels were beautiful and in great locations. They made our trip memorable and perfect!
Recommended
Our trip to Japan
By: Al
Reviewed on: 26 Oct 2018
Windows to Japan kept us abreast on changes and provided excellent guides during the whole trip.
Recommended
Great
By: Great
Reviewed on: 03 Feb 2019
A couple of hiccups but quickly corrected.
Recommended
Windows on Japan
By: GWood
Reviewed on: 30 Apr 2019
This was our first time using them and they exceeded our expectations. All services were first class and the guides were incredible. Will use them again.
Recommended
Excellent trip
By: Susan H.
Reviewed on: 20 Apr 2019
Our recent trip to Japan was perfect! We had exceptional guides who made the trip seamless
Recommended
Best Trip Ever!
By: Thomas
Reviewed on: 24 May 2019
They did everything perfectly. All plans, accommodations, transfers, and guides were excellent.
Recommended
Fantastic Service
By: Jgfichte
Reviewed on: 22 Jun 2019
Windows to Japan did a great job organizing tour guides and keeping us happy while we were in Japan. They were very responsive whenever any issue came up. While we did have one unfortunate experience while there, Windows to Japan actes on it quickly and made the situation as right as they could, given the circumstances. I would recommend them to anyone traveling to Japan. I would also recommend that Jessica/Windows to Japan stop referring customers to Yoshimatsu ryokan as it was not a pleasant experience for us.
Recommended
Grandkid trip
By: Armchair traveler
Reviewed on: 02 Jul 2019
We had a very good experience in Japan. The drivers were all polite and on-time, our guides were personable and knowledgeable, and the activities were interesting and engaging for our teenaged grandson. We opted out of the Sumo wrestling experience, because our grandson didn't want to wear a "diaper". We would have enjoyed WATCHING Sumo wrestlers, but not trying to do it ourselves. The Manga drawing class was a bit of a disappointment, too. The teacher was sweet and talented, but her command of the English language was poor, which frustrated both her and us. But, we especially enjoyed the Bento Box cooking class and the sushi cooking class, both of which were excellent.
Sustainability
Our Commitment
Due to our specific context of operating in Japan, sustainability for us has mainly cultural rather than environmental one.We are deeply involved in quite a few projects of consulting to local communities regarding developing tourism to their areas. We bring our vast knowledge and experience, helping organize fam trips and bring agents awareness to these areas and what they have to offer. We do that with great care not to create the downside of over tourism. I (Avi) also give on regular basis guide courses all over the country and especially in remote areas, to raise the level of guiding in order to meet the demand of the high end market.
During the pendemic we started a project caled Dento: Dento is basically a new travel concept that closes the gap between tradition, craftsmanship, fashion, and travel (meaningful travel, and giving back through travel) it supports the continuation of the japanese craftsmanship tradition and the craftsmen's communities as well as the communities around them ( Families, workers etc) Dento is also aiming to help reviving communities in the country side by encouraging and supporting young generation to take on the craftsmanship tradition. We bring together our traveling guests to this fascinating world of craftsmanship and by doing that they will support this important project.