Ship Info
What's Included
Included
Shipboard accommodations | Onboard meals and entertainment
Not Included
Air Transportation | Shore excursions | Sightseeing or meals ashore | Port Charges, Taxes, Security Fees and Fuel Surcharge Gratuities | Personal expenses | Anything not noted as included
Ship Overview
Registry
Information was not provided
Reviews and Recommendations for Queen Elizabeth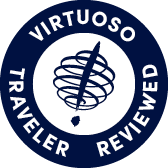 Virtuoso Verified Traveler
All reviews are from confirmed guests sharing exclusive insights
Sort reviews by
Recommended
Take a trip on the last great ocean liner
By: Bill
Reviewed on: 02 Oct 2013
If you like being at sea ,the QM2 is worthy of at least one voyage. It is a remarkable ship that everyone should experience once. That being said, unless you are traveling in Grill Class, it is a mass market product comparable to other cruises except for the ship itself. A crossing on the QM2 should be on your bucket list.
Recommended
Highly recommend
By: Jo
Reviewed on: 09 Oct 2013
Second time on Queen Elizabeth and it could not be any better. The food and service on board is excellent.
Recommended
When Service Says It All
By: Ed and Steve
Reviewed on: 11 Oct 2013
It was a great cruise because of the service, cleanliness, and quality of food. We would be happy to sail on Cunard again.
Recommended
Highly recommended
By: Jerry and Marcia
Reviewed on: 11 Oct 2013
This was a "bucket list" cruise for us. We embarked with high expectations and were not disappointed. Cunard knows how to provide the ambience that leads to an enjoyable cruise. The cruise itinerary was excellent, as were the shore excursions. The Queen Elizabeth crew was cordial and competent. The service in the Princess Grill lived up to Cunard's "White Glove" standards, and the food was truly "Five-Star" in quality.
Recommended
Highly Recommend
By: DD
Reviewed on: 09 Jun 2014
 We were very pleased with our trip. The staff worked very hard to make our voyage a pleasant & memorable experience. I would highly recommend Cunard to my friends, as I have taken several voyages with them.
Recommended
Cunard
By: Queen
Reviewed on: 27 Jan 2015
Wonderful experience on Cunard ...she always knows what I like . Had to return early and she took great care of me ..The purser and Norma worked together to get me home Thank you Once again
Recommended
World Cruise
By: Kathy
Reviewed on: 15 May 2017
Had a great time and plenty of adventure. Guest ages a bit old in some segments
Not Recommended
Food and Entertainment
By: Harvey
Reviewed on: 28 Aug 2017
The entertainment is very good, but the food is bad.
Recommended
Cunard is changing
By: Gaipiedusa
Reviewed on: 20 Sep 2018
As a long and loyal customer, I have noticed that the Company, since it was absorbed by Princess, has become more and more like a legacy US airline, rather than the classic British steam ship line it once was. Their pricing gimmicks have become impossible to navigate, their performance with many things, even simple things seem like they just got in the business instead of 175 years at sea. We are looking for alternatives.
Not Recommended
Baltic Cruise
By: Bubbles
Reviewed on: 05 Jul 2018
Cunard slogan should be "for a nominal fee". We are previous travelers with Oceania and were expecting a superior experience with Cunard. Not so. Cabins, bathrooms, food, service and entertainment are adequate but not up to the standard of Oceania. Extremely disappointing.
Recommended
Looking Forward to Alaska cruisr
By: Cunarder
Reviewed on: 12 Jul 2018
We will not board the QE until June 2019 when she is in Alaska.
Recommended
Wonderful Cruise
By: Cody
Reviewed on: 21 Jul 2018
We loved the restaurants, the exclusivity of the Grill Suite, the service, the ship décor, the theater. All around it was fabulous. Because of the Grill Suite levels, it felt like a cruise on a very small ship.
Recommended
recommend if you like smaller ships and like cunard
By: atlanta anne
Reviewed on: 26 Jul 2018
Having sailed on the Queen Mary and the Queen Victoria, we were anxious to sail on the Queen Elizabeth. While I knew it was the sister ship to the Queen Victoria, I didn't realize how much I preferred a larger ship. That is my preference. We were in the Queens Grill and have taken maybe 30 cruises many of which were on similar levels to the Queens Grill or in the Princess Grill on Cunard. I have to say for the price, I would not pay for the Queens Grill again. Maybe the Princess Grill. The other cruise lines provide significantly more benefits for their passengers that are in those cabins or at that level - with a butler, able to dine in a private dining area at the time of their choice, etc. Cunard had the least benefits of any cruise line we have sailed on. They also tend to "nickel and dime" you about everything. Most other cruise lines (other than those owned by Carnival) provide better benefits
Recommended
cruise2018
By: jim
Reviewed on: 07 Aug 2018
everything was very excellent with the cruise - the Cunard people were fantastic. my only complaint is if we are paying $30,000 for a two week cruise we shouldn't be nickle and dimed with wi fi charges. Queens grill passengers should have unlimited wi fi access without petty charges!
Recommended
Balkan cruise on Queen Elizabeth
By: Kim Woodard
Reviewed on: 29 Aug 2018
Ship good. Food okay not great but good. Room steward and dining room servers excellent. All good.
Recommended
Queen Elizabeth
By: Nan
Reviewed on: 23 Aug 2018
QE was wonderful, although the White Star Luggage Service upon disembarking continues to be a disaster. No one in the baggage area seems to know what to do with the White Star luggage to be shipped home. I was promised all involved persons would be trained but NO. Same as 2 years ago. Why do we pay all that money for incompetent people at the Purser's office?
Not Recommended
QE
By: Trip
Reviewed on: 01 Sep 2018
Food was weak. Too formal
Recommended
Queen Elizabeth
By: Deb
Reviewed on: 07 Sep 2018
Cunard's Queen Elizabeth is a lovely ship. She is reminiscent of the grand ships of yesteryear. She is formal and grand and passage on her is as well. Food is diverse beautifully presented and delicious. This particular itinerary including Norway and Iceland was very appealing to us and the Queen Elizathe delivered.
Recommended
Very Nice.
By: Sherry
Reviewed on: 22 Sep 2018
The Queen Mary 2 is our favorite, but the QE was excellent as well. The staff were all outstanding. Glenn serviced our room and made the bed to suit me. Mariano and Rolando made a great team of dining room servers. Rawlings was outstanding at finding out what we like in a wine and was able to offer suggestions, which were 100% excellent! He is a well informed, nice, polite, and kind person. The Purser's Office was excellent. We had problems with my husband's phone not charging. They were very helpful getting us in touch with our children for arrival at the airport. What a great group of people on this ship!!!
Recommended
QE
By: Sandy
Reviewed on: 28 Sep 2018
Very well spent and rewarding.
Not Recommended
London to London
By: Rumbar
Reviewed on: 08 Nov 2018
While not our first trip with Cunard, we were reminded of the negatives of cruising with Cunard. Namely having set sittings for dinner, ie same time, same table and same people for the duration of the trip. As a result more than half the dinners were eaten away from the dining room Having cruised with Oceania, we prefer the freedom they offer. However, the ship itself is quite beautiful!
Recommended
Luxery plus
By: Diana Jeffs
Reviewed on: 06 Apr 2019
This ship offered everything one could possibly want on a cruise. The ports were fabulous. Enjoyed everything about this cruise.