SeaDream II
SeaDream Yacht Club
Named "Best Niche Cruise Line" at the Virtuoso Awards, SeaDream has achieved the industry's highest accolades for its two twin, casually elegant mega-yachts, SeaDream I and SeaDream II. With a maximum of only 112 guests and a 95-person award-winning crew, "It's yachting, not cruising," defines not only the size of the vessels, but the onboard lifestyle.
AT A GLANCE
24-hour Room Service
95 crew serve 112 guests
Beauty Salon
Casino
Elevators
Fitness Center
Fitness Classes
Gratuities included
Hot Tub
Laundry/Dry Cleaning
Library
Onboard Weddings
Open Bar included
Spa
Swimming Pool
Water Sports Platform
Ship Info
What's Included
Included
Accommodations onboard the Yacht | All meals onboard | Wine with lunch and dinner | Open bar | Gratutities and 24 hour Room Service | Onboard entertainment | Amenities and select activities

All stateroom and suites are ocean view & feature TV, CD/DVD player, iPod® docking station, mini bar, multiple jet shower unit, Bvlgari® bath amenities, personalized stationery, exclusive Belgian linens, plush bathrobes & slippers.

Gratuities are included.

Open Bar with select wines & premium spirits.

All gourmet meals – served open seating in our Dining Salon or al fresco at the outdoor Topside Restaurant.

24 hour room service from the room service menu.

Water "toys" from the yacht's marina including wave runners, kayaks, personal sailboats, snorkel gear, SUP, waterskiing, wake boards, swim platform, banana boat and floating island.

Mountain bikes for shore side exploration.

Golf Simulator with 30 signature golf courses.

Activities with the crew (shore side casuals) – bike, hike, kayak, and snorkel with one of the crew or go shopping with the Chef.

Full library with over 1,200 books, CD and DVD library.

Laptop computers for use while onboard.

High powered binoculars on deck for your viewing pleasure.

Pool and Jacuzzi.

Private Sauna/steam room.

Fitness Center with ocean view featuring treadmills, recumbent bikes with TV's and DVD players, free weights, daily Yoga and Tai Chi classes.

Balinese Dream Beds with elevated view of the sea. For sunbathing by day, or housekeeping makes them up with bedding for sleeping under the stars by night.

Special Movies shown both in the Main Salon, and under the stars by the pool. Piano Bar and Wii® games.
Not Included
Airfare | Government taxes and fees | Pre/Post packages | Transfers | Items of a personal nature | Spa treatments | Shore excursions & meals ashore | Anything not noted as included
Reviews and Recommendations for SeaDream II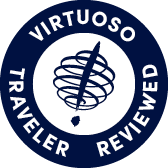 Virtuoso Verified Traveler
All reviews are from confirmed guests sharing exclusive insights
Sort reviews by
Recommended
Wonderful venue
By: Traveler2015
Reviewed on: 21 Jun 2015
All crew members are professional and friendly. They call us by name and remember our preferences. This was our 4th and 5th sailing with SeaDream, so that should tell you something.
Recommended
Best Cruise Line
By: DENNIS
Reviewed on: 08 Oct 2015
I think this was our fourth SeaDream cruise
Recommended
Expect luxury and ports of call off the beaten track
By: CynthiaD
Reviewed on: 06 Jul 2016
We loved our 9 days sailing the Greek Isles. Friendly, happy crew. Delicious food. Outstanding ports of call. We never docked next to massive cruise ships where we had to fight crowds of tourists. We enjoyed being able to see ports of call those large cruise ships couldn't get into. Really enjoyed the on shore excursions.... Bike rides, long hikes, plenty of water sports activities. Depending on the itinerary, we would definitely sail with Sea Dream again.
Not Recommended
Bumped and Forgotten
By: CMJEurope
Reviewed on: 06 Oct 2016
Sea Dreams, You waited until the last minute to inform us you didn't want us. You sold us out! We booked (Dubrovnik to Rome) and put a deposit down a year in advance and paid the remainder throughout the year. It was all paid including flights and hotels with friends. Four days before departure you bump us for someone else. I've been on a Sea Dreams cruise before, because of that experience I chose to book again but your recent action to bump us for someone else is deplorable. You the earn the worst evaluation possible from me because you CHOSE to give my passage to another and did so at the last minute. I kept my part of the agreement and you did not keep yours. P.S. You're still have my money.
Recommended
Great time yachting on Sea Dream II
By: Valerie
Reviewed on: 24 Feb 2017
A sparkling experience from start to finish. Service, food and ambience were all first class. Highly recommend.
Recommended
SeaDream 2
By: Doug
Reviewed on: 24 Mar 2017
Great trip. Very attentive crew that seemed truly interested in my wishes and my trip. Good recommendations while in ports. Excellent food and presentation. Good mix of people onboard.
Recommended
Sea Dream
By: Jean Jean
Reviewed on: 28 Aug 2017
Everything was lovely. It was great to be on a ship with 96 passengers and 98 crew. Every detail was perfect The length of this trip - 5 days was great.
Recommended
WOW
By: william digiacomo
Reviewed on: 07 Sep 2017
I've been on the Seadream before and thought it couldn't get better but it did. The only problem is that it spoils you for any other cruise line
Recommended
Fabulous Time
By: Jerry
Reviewed on: 16 Sep 2017
Third time on Sea Dream and just booked next year trip to Croatia.
Recommended
Fabulous Food and Second to None Service
By: Lillypad
Reviewed on: 29 Oct 2017
Our experience on SeaDream II exceeded are expectations in so many ways. The personal service, thoughtful staff, food, wine, ports of call and warm company of friendly guests helped to make our seven days aboard just magical. From the embroidered pajamas, special invitation to sleep under the stars at the bow of the ship and daily, unexpected surprises recognizing it was our honeymoon impressed upon us how wonderfully different a SeaDream cruise really is.
Recommended
Trip 2 on SeaDream
By: Melissa
Reviewed on: 23 Oct 2017
Perfect from start to finish! They know your name from the time you arrive and remember your likes or dislikes from previous trips. Everyone goes out of their was to make sure you are happy with whatever it may be, special meals, fine wines, sitting you with wonderful people! They have great Itineraries and go where the larger ships cannot go and access to properties or special events others may not. We had 88 people on this cruise and 70% were repeat cruisers! Tells you a lot about this cruise line! All inclusive of wine, drinks etc. and the food is delicious! All need are met on SeaDream! *****
Recommended
Trans Atlantic crossing
By: nn
Reviewed on: 27 Nov 2017
Very relaxing, eating vast qualities of creative food, being spoiled by the outstanding staff, and variety of on board activities made for an enjoyable trip. The delay leaving Lisbon, the air conditioning problems, the leaking shower stall, the refrigerator in our room not working, and 24 hours of cold water in the bathroom have all faded from our memory.
Recommended
Seadream 2 - Caribbean
By: Nick
Reviewed on: 29 Jan 2018
SeaDream was an amazing experience. The staff and boat were exceptional in providing first class service, amazing access to unique locations and great food and accommodations. While our seas were a little rough at times the overall trip was incredible, I just wish I could find time to do a trip with them once a year. I will be going on SeaDream again, hopefully in the summertime on the Mediterranean.
Not Recommended
Not happy
By: RA
Reviewed on: 18 Feb 2018
Past cruises on SD always were quaint, relaxing, and elegant. This trip had an organized group on board, who moved as a group of about 60 members. They all went to meals as a group, sat in the outside deck areas as a group, stayed at the bars as a group. With meals waiters had to concentrate on serving at the same time, several tables of 18 or larger. This would cause a lapse in service and unnecessary loud talking when there are settings at tables of 12 or more, at the bar or deck area you could not get a quite space. This took away the tranquility of being on SeaDream. I sent a email to SD (see copy separate) as of today I have not heard from them. I do not think it was fair of SD to take my money and not hold up to their share of the agreement. I do not think it was fair of SD to advertise Yatching and deliver a cruise ship atmosphere.
Recommended
Sea Dream
By: Simon
Reviewed on: 16 Jul 2018
Great little cruise ship Staff very well trained, service is outstanding. Ship is comfortable, but must be heading for a makeover. Outdoor spaces / deck areas are excellent.
Recommended
BOSSY BOOTS
By: BOSSY BOOTS
Reviewed on: 01 Aug 2018
SMOOTH SAILING ALL THE WAY. WONDERFUL FRIENDLY STAFF. GREAT ACCOMMODATION. EXCELLENT SERVICE.
Recommended
Sea Dream
By: Barb
Reviewed on: 25 Aug 2018
Sea Dream 2 is a great boat
Recommended
Loved this experience
By: TnA
Reviewed on: 07 Oct 2018
Sea Dreams is definitely an upscale way to see some of the unique areas of the world. It is not like your typical cruise ship it is truly yachting. There were times in the trip that you didn't see any other guests and felt like you were on your own boat. With 100 passengers and a 100 crew you are always well taken care of. The staff is simply amazing. By the second day they know you by name and bend over backwards to make sure you are well taken care of. The piano bar is a blast for after dinner fun. George is simply amazing When the boat is anchored they open the back and you can have water fun. This was so fun. If you love water you would love this part of the cruise. My husband would never get on a big cruise ship and was reluctant to try Sea Dreams. He was so surprised that there was this type of luxury on the water. We enjoyed ourselves so much we plan to take another trip with Sea Dreams in 2020.
Recommended
Sea dream
By: Al
Reviewed on: 09 Mar 2019
1st cruise, loved it would definitely go again
Recommended
Seadream50
By: SeaDreamer50
Reviewed on: 12 Mar 2019
Seadream II was our first cruise experience and it was excellent. The staff were brilliant, so friendly and fun. The food was terrific, fresh, tasty and interesting. It was a great experience and I have many happy memories. Loved our cruise itinerary too Rome to Barcelona, so much fun.
Recommended
Excellent cruise !
By: Lola
Reviewed on: 02 Mar 2019
First time cruising and what a wonderful experience it was ! Highly recommend it. The food, service and staff are impeccable. Total indulgence !