Celebrity Edge
Celebrity Cruises
Celebrity Cruises introduces a revolutionary new ship that's poised to change the way you experience the world—and a new class of ships designed to shatter all expectations.Celebrity Edge. The first in our new Edge Class of ships designed to leave the future behind.
AT A GLANCE
Elevators
Hot Tub
Single Occupancy Cabins
Swimming Pool
Ship Info
What's Included
Included
Resort Deck

Pool Deck

Solarium

Magic Carpet

Rooftop Garden

The Destination Gateway
Reviews and Recommendations for Celebrity Edge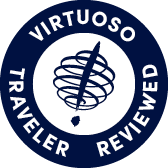 Virtuoso Verified Traveler
All reviews are from confirmed guests sharing exclusive insights
Sort reviews by
Recommended
The Edge - great new ship
By: Bruce P
Reviewed on: 11 Dec 2018
We enjoyed the edge. Great food and service.
Recommended
Shows
By: Stu
Reviewed on: 25 Dec 2018
Did not enjoy the entertainment.
Recommended
Amazing new ship
By: jeremy
Reviewed on: 23 Dec 2018
Not long enough. Facilities stylish and smart. Service excellent. Restaurants and bars elegant and fun.
Not Recommended
Created for those interested in relaxation
By: Joi
Reviewed on: 17 Dec 2018
The Celebrity Edge is a stunning picturesque ship that is best suited for those seeking relaxation.
Recommended
Celebrity Edge
By: Rick
Reviewed on: 27 Dec 2018
Wonderful We have not received the promised $600 refund to use on our next Celebrity cruise. We were told it would come from the "home office". Can you help? Thanks Richard Chavis
Recommended
Celebrity Edge - Maiden Voyage
By: dcook3@sympatico.ca
Reviewed on: 30 Dec 2018
Celebrity Edge is a beautiful and stunning ship!! Service (with a couple of minor exceptions) was excellent as it usually is with this cruise line. Stateroom attendant Angelo was fabulous and went above and beyond!!! Food was the best we have had on Celebrity, and that is saying a lot since we have always had very good food on their ships. The infinity balcony was neat to try and great in poor weather, but if you prefer a traditional balcony this may not be the option to choose unless you are open to trying something different. Activities on this ship were underwhelming. Very disappointing for a maiden voyage. As always on Celebrity they have very talented performers for the main stage theatre but unfortunately the shows are not that good. We really miss the Sky Lounge!!!!!!! The Club did not cut it as an alternative to this venue on the Solstice Class. Realize they are going for somethindifferent on the Edge class, but don't lose a couple of solid "tried and true" venues.
Recommended
Fantastic!
By: Gary T
Reviewed on: 30 Dec 2018
This ship truly is revolutionary and unlike anything else at sea! We were on the maiden voyage and had just a fantastic time! She is an absolute beautiful ship. The decor, materials used, etc...well, just an interior designers dream. She feels so luxurious , truly more beautiful than most of the ultra luxury cruise ships we have sailed on. The food was also fantastic. We were in a suite and so we were able to eat in the dedicated restaurant just for suite customers called Luminae and the service and food were top notch. We also ate in all the specialty restaurants with the exception of Raw on 5 since husband is allergic to seafood. All the restaurants were excellent, although I think the additional price might be a tad too high for a couple of them. Entertainment was really good as well, we hitmost of the shows...only one of them wasnt as interesting for us...but the theatre is very nice, didnt seem to be a bad seat in the house. We highly recommend the Edge!
Recommended
celebrity cruise
By: Kurti
Reviewed on: 06 Jan 2019
not perfect but ok, did not like being nickled and dimed
Recommended
January 2018 Caribbean cruise
By: Mark M
Reviewed on: 02 Feb 2019
Overall it was very good. There were some small issues that I would like to see improved, but I like the different cuisines in the various restaurants. I did not care for the sound system in the Martini Bar area in the middle of the ship and how you need to walk through bar area dance floor to get from side to side. I would rate it an 8 out of 10. It was only it's fourth voyage, so I know it will get better.
Recommended
Infinity balcony on the Edge
By: Traveler
Reviewed on: 06 Feb 2019
We loved the new infinity balcony and the décor. We could hear the ocean as we slept. The staff was very friendly and helpful. The food was good. I liked the Eden space during the day as well as the rooftop area. The ship did seem crowded and elevators were packed. There is room for improvement with entertainment and theater space.
Recommended
Celebrity Edge
By: Dan C
Reviewed on: 26 Jan 2019
We sailed the edge in her 4th inaugural week. The ship is tecnogiclly advanced but lacked the wow factor in terms of ambiance. Our room attendant was nice but had to ask for ice repeatedly & were shorted bath towels as well. Food was ok, Entertainment was good but reserving empty balcony seats for suite owners that did not show was irritating. Chase loungers around pool decks were plentiful, located in both sun & shade areas, & never a problem. Open air movies were great.
Recommended
Edge cruise
By: Linda
Reviewed on: 02 Feb 2019
The Edge was beautiful and had many new areas that we enjoyed.
Not Recommended
The Edge
By: Bobby
Reviewed on: 26 Jan 2019
The time aboard was just fine but we were not happy with the infinite balcony or all the changes that have been made.
Recommended
Ship
By: A2T
Reviewed on: 03 Feb 2019
The ship, great. Plenty of places and spaces to relax and enjoy. Entertainment in small venues was very good Our cabin, however, troublesome as our steward did not show until third day. We had to figure out lights, storage, plumbing on our own. Shower stall flooded the bathroom floor.
Not Recommended
It may be brand new but it is missing too many features
By: Bajapen
Reviewed on: 07 Feb 2019
No card room, no bingo, no real comfy lounges. Fabulous four main dining rooms to choose from plus several specialty restaurants. Ultra modern and mainly uncomfortable seating. I liked the Silhouette much more
Recommended
New Edge
By: Swampy
Reviewed on: 13 Feb 2019
The ship was new and clean. Beautifully decorated with lots of curves and surprise areas. Beautiful artwork. The crew was incredible.
Recommended
Fun trip
By: Art
Reviewed on: 08 Feb 2019
It was a nice experince
Recommended
Great time
By: Elaine
Reviewed on: 16 Feb 2019
Celebrity Edge was everything we expected. Great ship, great food, and especially helpful crew. Captain was funnier than the comedians.