National Geographic Quest
Lindblad Expeditions
The 100- guest National Geographic Quest is a state-of-the-art, purpose-built expedition vessel made for exploring coastal waters, shallow coves, and fast-moving channels where wildlife congregate while sailing with the luxury of supreme comfort. Spacious cabins, open decks for wildlife viewing, and specialty tools for exploration.
AT A GLANCE
22 Balcony Suites
Connecting Cabins
Expedition team.
Fitness Center
Library
Single Occupancy Cabins
Spa
Ship Info
What's Included
Included
All meals and non-alcoholic beverages. Hors d'oeuvres & snacks during Recap. Fitness center or exercise equipment. The guidance and company of our expedition staff. The services of a physician on certain ships/destinations

Hotels ashore as indicated in itinerary. Meals on land, as indicated in itinerary Sightseeing & entrance fees Special access permits, park fees, port taxes Transfers to and from group flights The expertise of our expedition staff

All excursions Zodiac & kayak explorations (Kayaks not available on Panorama II)Snorkeling, including wetsuits, masks, fins & snorkel where relevant Presentations and guest speakers in the lounge
Reviews and Recommendations for National Geographic Quest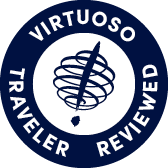 Virtuoso Verified Traveler
All reviews are from confirmed guests sharing exclusive insights
Sort reviews by
Recommended
Spectacular Trip
By: Bish
Reviewed on: 27 Aug 2017
Our trip through Alaska's Inside Passage was amazing. A new boat for 100 guests with all the amenities: attentive crew, 10 naturalists on board with outstanding knowledge of glaciers, undersea animals, geology, whales, salmon, land animals, etc. Many menu choices for the breakfast and lunch buffets, with seated service for dinner (Dungeness crab, steak, salmon, halibut, beef, chicken, pasta). A gym, massages, large viewing deck, large windowed lounge area, and zodiacs to take us up close to the glaciers, icebergs, sea animals and land. Could not have been better.
Recommended
luxury camping
By: nonickname
Reviewed on: 18 Oct 2017
Everything and everyone was great but it felt like something was missing. Even other veteran Lindbladders felt the same.
Recommended
Costa Rica and Panama Canal
By: Janet's chum
Reviewed on: 27 Feb 2018
this is the second time we've travelled with national Geographic and I wouldn't hesitate to travel with them again. ship is perfect for expedition sailing -- caring staff and truly outstanding guides. we learned so much about our destinations without feeling overwhelmed or talked down to. excellent resources.
Recommended
Beautiful Journey
By: Kathy
Reviewed on: 17 Mar 2018
Traveled from Panama City to Costa Rica. Fabulous trip, on a wonderful vessel. Great selection of activities; great food and staff very solicitous and helpful.
Recommended
Quest
By: Ruthie
Reviewed on: 14 Mar 2018
Food was good. Staff was extremely friendly & helpful. The AC was freezing cold in the common areas of the ship.
Recommended
Exploring Alaska's Coastal Wilderness
By: Karen
Reviewed on: 16 Jun 2018
Traveling on the National Geographic Quest was simply wonderful. The Quest's knowledgeable, friendly, and patient staff makes every effort to please the guests. The naturalists really know their stuff and take the time to make sure everyone sees the wildlife and glaciers. The evening speakers were engaging and experts in their fields. The chefs served delicious and nutritious food—well-prepared with just-right portion sizes. The seafood was awesome as were the desserts. The ship is beautiful with comfortable and spacious rooms. There's enough deck space with lots of levels so that everyone can see everything as well as viewing space inside the ship and cabins. The planners thought of everything. Taking the zodiaks to out-of-the way places meant we were able to hike trails that allowed us to experience the natural wonders of southeast Alaska close up. Touching an iceberg and seeing sea otter and seal pups with their moms was amazing as was seeing a humpback whale breach
Recommended
Alaska inside passage
By: Nonnie
Reviewed on: 09 Sep 2018
We were on the Quest on the inside passage. The ship is new this year and truly lovely. The accommodations were small but very comfortable for a ship this size. The food was good but the service in the dining room was inconsistent, except for Kate- she was awesome! The workout room was great for the space and the massage room was surprisingly lovely, well appointed and Lola was a very good therapist. The big plus was the level of knowledge in the many naturalists that were on board. We had an epic cruise and saw everything! There was no animal or plant or area of Alaska that somebody on board wasn't an expert in. We went for an adventure and we got all that we bargained for.
Recommended
Alaska Inside Passage
By: ArtR
Reviewed on: 22 Sep 2018
The Quest is fairly new, in great condition, and very comfortable. As always, Lindblad does it right. However, we recommend doing this trip south to north (Seattle to Sitka) if possible, because the southern part of the trip is a little slow with less physical activity, whereas the northern half has a faster pace and has all of the ice and most of the wildlife sightings.
Recommended
Love smaller ships
By: Kathy and Ron
Reviewed on: 08 Oct 2018
This was a great ship to cruise the Columbia and Snake Rivers and the surroundings. The staff and service were excellent and we were amazed at the quality of the very meal. I highly recommend this trip.
Recommended
Fabulous Experience
By: Elizabeth
Reviewed on: 10 Oct 2018
The ship was very nice, well-run, wonderful food. Friendly, helpful personnel set the tone. The naturalists and historian were so knowledgeable and enthusiastic about their topics and engaged with the passengers at meals and throughout the day. By the end we felt we were like one big family. It was an educational and thoroughly enjoyable trip.
Recommended
Lindblad Quest
By: Jackie
Reviewed on: 29 Dec 2018
Great. Love the smaller ship. You get to know everyone. Food was fantastic. Guides were always available, friendly, helpful.
Recommended
Panama to Costa Rica cruise
By: Susan
Reviewed on: 03 May 2019
This was our first "expedition" cruise and it won't be our last! Lindblad and the National Geographic Quest went beyond all our expectations. The staff is professional and knowledgeable and fellow guests delightful.
Recommended
Southeast Alaska Trip Aboard NatGeo Quest
By: Mvknitter
Reviewed on: 15 Jun 2019
Traveling on the NatGeo ship QUEST was fabulous!!! including the entire staff and ship itself. Perfect size. We learned so much from the staff which was so pleasant, professional and helpful along with tremendous knowledge of the area. The accommodations aboard ship were nice and maintained. The food was outstanding with choices for all. The lounge was well appointed and comfortable. There were activities for all different levels.
Recommended
Quest
By: Mike
Reviewed on: 25 Aug 2019
Had a great time. Ships crew and staff were outstanding
Recommended
Denali extension
By: Mike
Reviewed on: 04 Sep 2019
Denali was wonderful. The staff and guides did a great job. Really enjoyed the food and evening programs. Was looking forward to train ride to Anchorage but mudslide did not allow our train ride. I thought we might be reimbursed for the train ride. Which included the first class ticket, lunch, dinner and 2 drinks. Mike Hoskinson
Recommended
Versatile Quest
By: NanL
Reviewed on: 01 Sep 2019
This small ship is perfect for those who enjoy being acquainted with virtually all their fellow travelers. The Quest can also navigate in small waterways, taking passengers to such places as the Johns Hopkins Glacier. The cabins are snug, but who wants to stay in them anyway?! Our deck's cabins enjoy floor to ceiling glass window/doors with a narrow porch-like space, not fit for chairs, but a sweet area from which to enjoy the views and air! The buffet area in the dining room is ill-designed, but no-one went hungry ;-)
Not Recommended
Lewis and Clark
By: Dan
Reviewed on: 28 Sep 2019
Overpriced. Loaded with great guides, historians and geologists. Nevertheless, not a value. Also, the shipboard evening meals were served luke-warm to cold. I sent my entree back every night to be re-heated, yet upon return barely warm. A real sticking point.
Not Recommended
Costa Rica and Panama
By: Daisy
Reviewed on: 01 Feb 2020
Not one of National geographis's best