Ship Info
What's Included
Included
All accommodations aboard ships or in hotels per itinerary or similar, all meals and nonalcoholic beverages aboard ship, meals on land as indicated, air transportation where indicated as included, shore excursions, sightseeing and entrance fees, special access permits, transfers to and from group flights, use of snorkeling equipment and wet suits, use of kayaks (where available), gratuities (except to ship's crew), taxes and service charges, services of a ship physician on most voyages, and services of our expedition staff.
Not Included
Air transportation (except where shown as included), extensions, passport, visa, immigration fees, scuba diving (where available), meals not indicated, baggage/accident/travel protection plan, items of a personal nature, such as alcoholic beverages, e-mail, and laundry. Gratuities to ship's crew at your discretion.
Ship Overview
Registry
Information was not provided
Reviews and Recommendations for National Geographic Orion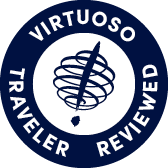 Virtuoso Verified Traveler
All reviews are from confirmed guests sharing exclusive insights
Sort reviews by
Recommended
Very educational
By: Becky
Reviewed on: 07 May 2014
The ship and the service are outstanding.  The naturalist staff make Lindblad cruising special.  One always comes home with a lot of new knowledge.This was the inaugural cruise on the Orion.
Recommended
Birthday trip
By: Former travel counselor
Reviewed on: 13 Aug 2016
Good trip that could have been better organized. Time was sometimes wasted in getting to and from daily excursions. For instance, our last day which was in Skagen, our group walked for an hour to get to the art museum we were to visit, and an hour back to the ship. Should have had a bus take us to the museum so that we had more than an hour at the museum. A bus was used in the afternoon to take us on a very short shopping excursion, so buses were certainly available. I spent $50 Virtuoso credit for Internet service, which did not work. $50 wasted. Ship, food, and service were all outstanding. It was the daily excursions that should be better organized. We enjoyed all that we saw and did. Naturalists were great in every way.
Recommended
Lindblad NatGeo Iceland
By: Scoutpot@aol.com
Reviewed on: 14 Aug 2017
The crew and staff of the Orion was excellent. The service was outstanding, the talks by the staff were informative. Cabins were kept very clean. The tours were well paced and set up in a way that you could as much as you liked. I would recommend the cruise line and tour.
Recommended
recent trip
By: Angus
Reviewed on: 02 Sep 2017
Actual time on the ship was excellent; service,& food and accomodations Some of the land transitions needed work with the land operators for timelyness. Local guides excellent. Overall the expedition team was good but there is room for improvement when they are on the bus trips. The trip however was not an expedition and many times we felt like we were on a bus trip....too many long bus rides with not outstanding results. There was a lack of free time on some of the stops.
Recommended
?
By: don't have one
Reviewed on: 24 Nov 2017
very good nice ship
Recommended
Lucky to have been a passenger on the Orion to Antarctica
By: Let Teddy Win
Reviewed on: 09 Jan 2018
I would not travel to Antarctica with anybody but Lindblad Expeditions, and the intimate Orion would be my ship of choice every time. Lindblad pioneered Antarctic expeditions, and remains a step ahead of the pack. It starts with ships that were designed for expedition travel and continues with expedition leaders and naturalists who are the cream of the crop. Experts work for years to get chosen for Lindblad's crew, and it shows. Finally, there are the captains. There's no destination where the captain matters more than Antarctica, where conditions change rapidly and guests benefit from a captain who's knowledgeable, nimble, and obsessed with making the most of every trip for you. Other lines employ Russian sea captains who are notoriously rigid, but if you are lucky enough to book a trip on the Orion when Martin Graser is manning the helm, you are in for a treat as he works with the expedition leader to shift gears daily based on conditions, and looks for opportunities to delight.
Recommended
Indescribably Wonderful
By: Travel Nut Seattle
Reviewed on: 11 Feb 2018
Perfect. Second, and not the last Nat Geo/Lindblad adventure for us.
Recommended
Antarctic
By: Bryce
Reviewed on: 15 Mar 2018
Both my wife and I thoroughly enjoyed the trip. The Orion's captain and crew, and naturalists and photographers were excellent.
Recommended
Tahiti
By: Richard
Reviewed on: 13 May 2018
The National Geographic Orion is one of Lindblad's newer ships. The cabins are first rate, the public areas and the open bridge policy is exceptional. The staff is very friendly and willing to help you with any request. If something is not to your liking they correct it promptly. I am looking forward to my next trip to somewhere with them that has not been decided upon by me.
Recommended
S.S. Orion
By: Fred
Reviewed on: 22 Aug 2018
My wife and I had a wonderful time aboard the Orion. The crew was friendly and willing to help at every turn. The activities were mostly interesting and the only critique I have was on one tour of an island the bus/truck we were on did not have a microphone for the local guide and she was very hard to hear. Otherwise lectures on the ship were interesting and the tours were as well. Swimming activities were well planned and supervised. The food was plentiful and delicious and our cabin was comfortable.
Recommended
Antarctica
By: ACMC
Reviewed on: 13 Feb 2019
The trip was amazing, from the captain, kitchen staff, naturalists and the ship. The experience was one we will remember all of our lives. We highly recommend the ship and the destination.
Recommended
Fantastic experience
By: Adi
Reviewed on: 17 Mar 2019
We have recently returned from our three week trip on Orion visiting the Antarctic Peninsular, South Georgia and the Falklands. It was an amazing experience and difficult to describe however the ship, staff and crew were faultless despite some poor weather. The food was exceptional and it was a real bonus having such knowledgeable naturalists and National Geographic photographers onboard.
Recommended
French Polynesia
By: Kathy
Reviewed on: 01 Jun 2019
The relationship between National Geographic and Lindblad is great. The perfect balance of expedition activities with the comforts of a wonderful cruise ship and staff.
Recommended
Orion Cruise through French Pollinesia
By: Iskander
Reviewed on: 03 Jun 2019
The Orion is a very modern and comfortable vessel. The crew are efficient and friendly and the captain, Heidi, absolutely adorable. The expedition leader was great and willing to change the itinerary to take advantage of unexpected opportunities. Here he had the close support of the captain as she often had to change the planned course and then run the ship at high speed all night to make the next port of call. I expect that Heidi would have had some explaining to do to the company accountant re high fuel use. Also confident that she has the flair to get away with it