Ship Info
What's Included
Included
Services of a professional Cruise Director | Onboard lectures | Complimentary Wi-Fi access | Activities & Nightly piano music | Sightseeing with Local Guides | Headsets for all guided shore excursions | Superb dining with all meals on board daily featuring full breakfast, lunch, and dinner, including a welcome reception, Captain's reception, and farewell dinner | Quality wines from Europe's most famous wine regions with every dinner | One sitting with open seating arrangements | Sparkling wine with breakfast | Robes & slippers in every room
Not Included
Airfare | Gratuities | Any items of a personal nature | Anything not specifically noted as included
Ship Overview
Registry
Information was not provided
Reviews and Recommendations for Avalon Illumination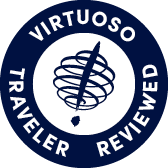 Virtuoso Verified Traveler
All reviews are from confirmed guests sharing exclusive insights
Sort reviews by
Recommended
fabulous vacation
By: Frankie
Reviewed on: 17 Oct 2014
Great cabin. Great crew. Great food. Great service. Friendly people. Even great weather. Very organized. I can find nothing wrong. This cruise was wonderful.
Recommended
Expert, friendly service
By: Sue
Reviewed on: 02 Jun 2016
This was our second trip on Avalon, and we were again very pleased with the level of service. The crew was extremely helpful and always pleasant. The tours were very good as was the food, although I would suggest the food in the warming trays could be hotter. The only complaint we had was the internet service. It could definitely stand an upgrade. We received much better service in the cafes we stopped in along the way. The accommodations were very comfortable and storage was generous. We would definitely chose Avalon for another cruise.
Recommended
Good trip
By: Sue472
Reviewed on: 28 Jun 2016
The Avalon ship was very comfortable, with good service and spacious cabins. The trip was wonderful. Areas of improvement could be offering wine and beer at lunch. Also, at times, we felt that there was a lack of information and/or clear communication with the passengers. We would also have appreciated an opportunity to provide feedback on the optional excursions we had taken.
Recommended
Awesome river accommodation and crew
By: AvalonDanube
Reviewed on: 04 Oct 2016
Crew was outstanding and very welcoming. Bayu, Steven, and the wonderful lady who was always working on the Panorama Deck were 3 of the many who were exceptional. Even the deck hands gave us ideas for touring. Loved that the chefs shopped locally and prepared fresh and varied meals, including some regional cuisine. The selection of breads was outstanding. The Captain instilled confidence in maneuvering the ship through the canals and locks. Disappointed that we missed 1 day of river cruising because of an accident in the canal but Avalon did its best by busing us to the next location. A big disappointment was the hotel in Prague where we were billeted far from the centre. Even check-in was confusing. Rooms were adequate but not functional.
Recommended
Great river cruise
By: Smiling Jack
Reviewed on: 15 Nov 2016
We thoroughly enjoyed our experience on the river cruise, particularly because of the countries of Eastern Europe that we visited. We were very satisfied with Avalon Waterways ship, crew, accommodations, food, service, itinerary, shore excursions and hotel accommodations. Our cruise director was very knowledgeable, but she was sort of over the top sometimes. The other points we would suggest are that at least beer and wine should be included in the lounge and at lunch and dinner and that all gratuities should also be covered in the price, allowing us to give a little extra to those who go above and beyond.
Recommended
River cruise - cold but still fun
By: L&K
Reviewed on: 12 May 2017
The ship was very nice and the food and service were very good. Based on this one river cruise, taken in April, when the weather was colder than we - along with the crew and other passengers - thought it would be, we still prefer large ship cruising to river cruising, but we will try another one at a time of year when weather will be less of a factor.
Recommended
Best service
By: PatKim
Reviewed on: 04 Aug 2017
Enjoyed all aspects of the ship. Staff made us feel special at all times.
Recommended
Awesome experience
By: Rod
Reviewed on: 11 Nov 2017
Great vacation with Avalon, not a single complaint. Well coordinated, professional with customer satisfaction as their number 1 priority. Would definitely book another trip with them. Ship was very clean, modern, employees were fantastic
Recommended
Exceeded our expectations!
By: Bob and Pat
Reviewed on: 17 Nov 2017
There wasn't a disappointing thing about the ship, from the accommodations, the food, the service, the entertainment, the educational talks, and especially the cruise director. We are so glad we went with Avalon.
Recommended
Wonderful
By: Kay
Reviewed on: 18 Nov 2017
We loved the Avalon Waterways Illumination ship. The Cruise Director was on top of everything. And, she was funny. She could be a stand-up comic. Everything was always on time. The food was wonderful. The price of everything was affordable. The included tours were excellent. All the tour guides were locals and very knowledgeable. The cabins were spacious.
Recommended
River and Tulip Cruise
By: anonymous
Reviewed on: 31 May 2018
Everything was beyond my expectations. Stateroom was roomy and very comfortable. Crew were all very friendly and helpful. Meals were all really great. Land trips were informative and fun.
Recommended
Excellent - exactly as advertised.
By: VJ
Reviewed on: 08 Oct 2018
Great room and amenities. Excellent food and staff.
Not Recommended
Avalon
By: Globe
Reviewed on: 29 Oct 2018
The trip was so disappointing. We never got to really enjoy the full experience of the river cruise because our itinerary was changed so radically. We spent more time in buses or planes than on the boat. The boat and crew were great but we spent more time in the locks or at dock than cruising. Disappointing.
Recommended
Avalon
By: Travelfan
Reviewed on: 23 Jun 2019
We have been on several Avalon ships ...liked them all...prefer small ships...less people than big cruise ships
Recommended
Avalon Illumination Budapest to Amsterdam
By: Mrs. Picky
Reviewed on: 15 Oct 2019
A wonderful trip full of new adventures. It was well planned out with ample free time for shopping, relaxation, and alone time. The staff were all excellent , exceeding our expectations for service. The food was very good and we noticed that people with special needs such as celiac etc were well cared for. Our ship had a minor accident and Avalon staff went over and above to compensate us for the disruption to our trip. We were well cared for from beginning to end.
Recommended
Again, do not understand question
By: Gil
Reviewed on: 23 Oct 2019
Very enjoyable. A pleasant trip.