Reviews and Recommendations for Micato Safaris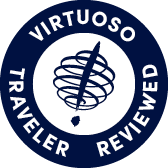 Virtuoso Verified Traveler
All reviews are from confirmed guests sharing exclusive insights
Sort reviews by
Recommended
Highly Recommended
By: PaulB
Reviewed on: 25 Sep 2013
Micato was extraordinary in their execution, whether safari director or location selections. Overall a great adventure and experience for this novice safari traveller.
Recommended
By: Not provided
Reviewed on: 10 Oct 2013
Micato Safaris. I highly recommend "Micato Safaris"! From the beginning to my return home, it has been an unforgettable experience worth every penny spent and than more------ MICATO is the Best! Jannie
Recommended
The Best
By: Brittany22
Reviewed on: 11 Oct 2013
We chose carefully to find the best African Tour company that we believed would provide the best, stand behind its product and not offer lame excuses. Micato proved its excellence in every way, including acknowledging an error and standing behind its well earned reputation to make it right. Not all would do that, as we all know from experience. M did a remarkable job and worth the money.. Best personnel and logistics around. So.......the best, and proud to tell the world.
Recommended
The best
By: Glo
Reviewed on: 24 Nov 2013
We look forward to planning another trip with Micato in the future. Our trip was a life hanging experience for us and were very pleased with the way Micato handled all the details competently. Every need was anticipated and attended to with a smile. Thank you Micato!
Recommended
Tailor made safari
By: violet15
Reviewed on: 27 Aug 2014
Micto has a reputation for extraordinary service which is well deserved. We chose the Grand Safari and secretly thought that it really wouldn't fully justify the name or the price but were pleasantly proved wrong. We were greeted by Jane and Felix Pinto, company founders at the start and end of the trip who made us feel a part of their family. Every effort was made to make the experience comfortable, luxurious and magical and all of our needs were anticipated. They even showed up with a birthday gift for me when I had forgotten all about the date! The guides are charming and knowledgable about animals, history, culture, politics - you name it. The drivers were magicians at anticipating animal behavior and getting us to just the right spot to see just the right animals. We've since met other Micto travelers whom we were pleased to note have had similar experiences. Don't go to Africa with anyone but Micato.
Recommended
Outstanding personnel, outstanding service
By: Susie
Reviewed on: 15 Jan 2017
Everything from the moment we were picked up in Capetown, to the end of our trip in Nairobi was top rate. The guides and drivers were exceptional, the hotels were fabulous. We really felt spoiled by the way we were treated. The only downside had to do with sending our bags home that we weren't going to use on the 18 day safari - one of the five bags never made it out of South Africa. DHL has no idea what happened to it.
Recommended
Best trip ever
By: Simba
Reviewed on: 26 Jan 2017
Couldn't have asked for better tour company. Took care of us from beginning to end. Lots of pleasant surprises along the way. Very caring of their clients.
Recommended
Top-Notch
By: Sally
Reviewed on: 09 Mar 2017
Loved our trip to South Africa with Micato. No detail was overlooked. The hotel and restaurant selections were mostly outstanding, and the guides did an excellent job of introducing us to their communities.
Recommended
Excellent
By: Zzz
Reviewed on: 26 Mar 2017
Excellent... our 2nd trip with Micato and it was great
Recommended
Go Micato
By: Ricky P
Reviewed on: 20 Jul 2017
Great safari. Took care of our group. Really enjoyed the trip. Very professional.
Recommended
The Best
By: CMet47
Reviewed on: 01 Sep 2017
George our guide was incredible. We always felt safe and well equipped to see truly what Africa had to offer.
Recommended
East Africa
By: kirkygd@gmail.cim
Reviewed on: 11 Sep 2017
Excellent, very well organized, excellent employees. Choices of accommodations was as good as it gets.
Recommended
First Class Service
By: Rob and Joan
Reviewed on: 02 Oct 2017
We recently completed our Micato Safari. We spent 13 days in Kenya and Tanzania. In short, the trip was perfect. Starting with our Nairobi Airport greeting by Micato (Salma). She raced us through customs where we were picked up in a Micato Land Cruiser and delivered to our hotel where we were met by Micato Concierge Virginia. She seamlessly checked us into our Nairobi hotel. Then we met Phillip, our Safari Guide. Phillip was top notch and made sure we had a fantastic time including a delicious lunch at the home of the Pintos (founders and owners of Micato). there is an incredible amount of detail that goes into the planning and execution of a African Safari. Phillip made it look easy (although we know he was working hard to make our experience perfect). If we decide to go back to Africa (or visit India), there is only one Safari company we'd use and that's Micato.