Travel Specialties
Interests
Beach & Sun
Family Travel
Honeymoons
Safari
River Cruising
Selling Travel Since
1983
My Background
As a CTC, certified travel industry professional, I have 19 years of travel experience with Travel and Transport. I'm a destination expert for Hawaii and have personally taken over 50 cruises throughout the world including a crossing aboard the Cunard Queen Elizabeth 2. A few highlights of my travels have included a safari in Kenya, walking the mosaic tiled sidewalks of Ephesus in Turkey, and standing in wonderment beside the Great Pyramid and Sphinx of Giza. Understanding the demands of day-to-day life and the need for a relaxing or exciting getaway, your vacation experience is of the utmost importance to me. With me as your guide, you'll soon realize I'm working for you and have great attention to detail and timeliness. I specialize in custom-made travel packages for families, honeymoons, luxury vacations and European destinations. I truly care personally about the vacation planning process as if it were my own and want to turn it into the extraordinary for you.
Places I Have Traveled
Reviews and Recommendations for Lisa Salloum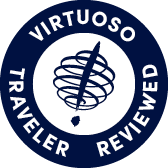 Virtuoso Verified Traveler
All reviews are from confirmed guests sharing exclusive insights
Sort reviews by
Recommended
Friendly service
By: Jay
Reviewed on: 05 Jan 2015
I had a very complex international itinerary and Lisa was patient and helpful in identifying the best possible flights for me and at the right price.
Recommended
Super helpful- a travelers advocate!
By: momoftwo
Reviewed on: 07 Feb 2015
Lisa planned our trip with our family needs and expectations as the priority. She was patient and persistent when researching air travel and connections, and had suggestions to maximize our vacation time and travel days. When we had questions at our destination, she was accessible and responsive. Lisa's service and commitment were top notch. I'm thankful for the piece of mind Lisa provided. Highly recommended!
Recommended
Dallas Family Trip
By: bespy
Reviewed on: 09 Feb 2015
Lisa was wonderful! found me a fight to Dallas last minute and at a wonderful rate to see my mother that is in the hospital. A very difficult time for me and my family but Lisa made travel concerns disappear! Lisa also sent me a few emails while I was gone seeing how I was and my mother. What a kind and considerate thing to do! I was VERY impressed with Lisa and now will bring ALL my travel business to Lisa. I will be telling EVERYONE that travels to call Lisa and she will take great care of you! Great customer service in an age where there is practically none!
Recommended
Great overall experience
By: Lsl
Reviewed on: 13 Feb 2015
Enjoyed the resort and friendly service
Recommended
Excellent planner and trip advice to Ireland
By: Doreen
Reviewed on: 31 Mar 2015
Lisa played a key role in my gift to my dad and aunt to go to Ireland. Neither of them had ever been and they both have always wanted to go see where their Irish family came from in Cork, Ireland. Both of them raved about the friendliness of the Ireland folks and the beauty of the land! They loved working with Lisa and enjoyed her smile and laughs during the planning. This is a trip each of them have said they would go back in a heart beat again. Thank you Lisa for your patience and planning expertise, Doreen
Recommended
Thank you Lisa Salloum!
By: Rob D
Reviewed on: 01 Jul 2015
We want to thank Lisa for such a wonderful vacation suggestion! We had such an amazing time and we have her to thank for that. As a result we have two more vacations on the books this year courtesy of Lisa's help; An Alaskan Cruise and a 14-day Mediterranean cruise this summer! On a final note, my wife and I have traveled extensively over the last 15 years. During that time we have dealt with several travel agents, most only concerned about their own commission and could care less whether we had a good time or not. Lisa is different, she is honest, detail oriented and she genuinely wants her customers to have a wonderful vacation. From initial planning to following up with us after our trip…Lisa is far and away the best travel partner we have ever used, or will ever use! Safe Travels! Rob D.
Recommended
Very helpful!
By: Lauren
Reviewed on: 02 May 2015
Lisa was very helpful and responsive during the trip planning process. She helped us narrow down our options based on our desires, budget, etc. The booing process was made very easy for us and Lisa did a great job communicating with us the whole time.
Recommended
Hawaii 2015
By: Matt K
Reviewed on: 30 May 2015
My wife Beth and I have been wanting to go to Hawaii for 10 years and when it came down to how to plan the trip of a lifetime we didn't want to do it ourselves but enlist the help of a travel professional and this is when we met Lisa and we are so glad that we did!! I knew Travel and Transport had a reputation of great service and Lisa did not disappoint! From sharing her knowledge of Hawaii and the places to go and where not to go, activities to do and sights to see Lisa was a wealth of knowledge and not only booked our trip but crafted a travel experience that made our entire trip one we will remember for years to come! From the food trucks, helicopter tours and even the Economy Plus seats on our way from Denver (I'm 6' 4" so this was a real bonus!) our trip was a huge success and we have Lisa to thank for all of it. She also took the extra time to help me plan a few surprises for my wife as it was our 13th anniversary and she went above an beyond to make it so special. WONDERFUL!!!!
Recommended
Amazing to work with!
By: JB
Reviewed on: 14 Jun 2015
Lisa is excellent to work with. She is always willing and ready to help you with any travel needs. She will go out of her way to make sure your trip is as enjoyable as possible even if issues arise, she will do whatever it takes to make things go as smooth as possible. Friendly, caring, professional, and always happy to provide you with the best service the business can offer! Thanks Lisa!!!
Recommended
Best Travel Agent!
By: SaraG
Reviewed on: 15 Jul 2015
Lisa is professional, kind, and can handle any curve balls you throw at her. I highly recommend her to anyone looking for a travel agent.
Recommended
Alaksa!
By: auntedna
Reviewed on: 06 Jul 2015
Everything went off without a hitch. Smooth and beautiful - thank you so much
Recommended
Cancun
By: Heather
Reviewed on: 31 Jul 2015
We had a great experience and great trip to cancun, thank you all so much for making it a great time. The only problem we had was the rep from our contact in cancun didn't explain where I need to take a taxi for our hummer ATV adventure tour. I tried contacting them but had to ask another company in the hotel (since our rep wasn't there we'd) where to go. The email I received was telling me two different places to go. That was our only issue other than that the trip was great the Captain Hook dinner was awesome I highly recommend that, the hotel was a lot older and on the opposite side of town far from most things to do I wouldn't recommend it but it was great for families. The food was ok but not great, not a lot of variety but overall a great experience. We were told that's where more locals go not out of country people. Thanks again.
Recommended
Lisa was excellent
By: Renee
Reviewed on: 13 Aug 2015
Lisa went out of her way to find prices and connect with me on scheduling the trip and arrangements...she even offered up her own personal cell number. GREAT CUSTOMER SERVICE. Please recognize her.
Recommended
Extremely dedicated to providing the best service and experience possible!
By: ToddJ
Reviewed on: 22 Aug 2015
Fantastic dedication to making sure everything was taken care of and that the trip was a memorable experience. - Todd
Recommended
Tauck America's Canyonlands Tour
By: GKW
Reviewed on: 09 Sep 2015
The Tauck tour was awesome. Everything was included and was even better than advertised.
Recommended
Very good and friendly service
By: Mike77
Reviewed on: 13 Sep 2015
Lisa was very helpful We would use her again and recommend her to others.
Recommended
Great Service!!!
By: Wayne
Reviewed on: 01 Oct 2015
I can be a very demanding customer and traveler. Lisa was VERY patient with me and did a good job of understanding the areas I thought most critical with the trip. She was prompt in getting back to me with answers to questions and no matter how busy, always positive and a joy to work with. She did a good job and because of her assistance the trip was a big success.
Recommended
Lisa is AMAZING!
By: Christy
Reviewed on: 06 Oct 2015
Lisa is a beautiful, wonderful, caring, positive, energetic, loving person inside and out. She was very helpful with the last minute bookings of the trip and then when we had to postpone the trip a couple of weeks, Lisa was on it. She is a SUPERSTAR in my mom and I's book. She was very detailed oriented when it came to helping me plan in case anything should go wrong with my mom's health. She made sure the Airlines had a wheelchair (in which they did) She made sure the hotel knew if there were any problems what was going on so I didn't have to explain it to them. She made me feel so safe to travel with my mom, I felt like I was talking with my own sister. There is not enough words to express how eternally forever grateful I will be to Lisa for helping me get my Mom on the dream vacation for her! The memories will last a lifetime for us! Lisa if you are able to read this (which I hope you do) YOU ARE AMAZING!!!! THANK YOU FROM ME AND MOM BECKY! Mahalo and Aloha!
Recommended
Great Trip!
By: melizondo
Reviewed on: 09 Oct 2015
Lisa did an amazing job helping me plan and execute a trip to Napa Valley for a group of Executives. She researched and presented several different upscale options which resulted in a memorable and relaxing event for the group. Most importantly Lisa was available for me during the trip ensuring that everything ran smoothly. I couldn't have done it without her help!!
Recommended
Exceptional service
By: brenda53
Reviewed on: 11 Oct 2015
Lisa spent at least 2 hours with me, getting the dates, flight times and airport location arranged for my trip. I had not travelled to Europe in approximately 10 years and this was my first flight on my own. Needless to say, I had lots of anxiety arranging my trip, but Lisa was so patient and offered so many options that I felt confident when I left her office that I had every aspect of my trip under control. I even called her several times after our meeting with more questions, which she happily answered and encouraged me to call again with any more. I would (and have done so) recommend Travel & Transport to anyone I know who may be planning a trip. Using Travel & Transport (and Lisa) to help me arrange my travel was well worth the minimal cost.
Recommended
Regent Cruise
By: MikeCheryl
Reviewed on: 29 Nov 2015
Everything came together very nicely from the private car picking us up at the Rome Airport to the guided tours of the Coliseum and the Vatican. Lisa was very helpful up front and was always available to trouble-shoot for use. answer questions, research requests and get things done in a timely fashion. The Virtuoso perks and benefits were greatly appreciated and made the trip enjoyable.
Recommended
Great Travel Service
By: Pepper123
Reviewed on: 30 Oct 2015
Lisa scheduled my travel, car, and hotel reservations. Her service was greatly appreciated. I have recommended her to other people.
Recommended
piece of mind
By: t2105
Reviewed on: 06 Nov 2015
Lisa was very helpful in booking our trip, answering any questions promptly, and providing us with the information we needed to make our travel and stay enjoyable!
Recommended
Love Lisa!
By: Meridith
Reviewed on: 11 Dec 2015
Lisa helped us plan a Caribbean cruise in November 2015 and it was great! She booked the cruise, she printed out our documents, and she event met with me a couple times to go over questions I had since I had never been on one before. We even had a question about billing when I got back and she helped me clear it up. I will always be going to Lisa for any future trips!
Recommended
Excellent Service
By: Josh
Reviewed on: 18 Jan 2016
Outstanding job setting up our vacation/wedding. I highly recommend Lisa and her extensive knowledge for anyone who wants to travel.
Recommended
Wonderful trip!
By: Jules
Reviewed on: 12 Feb 2016
My husband and I were looking for a place to celebrate our 20th Anniversary. After giving Lisa a few guidelines of what we were looking for in a trip, she immediately suggested Hawaii. We had never been and were anxious to try someplace new. It was a perfect fit! Our accommodations Lisa set up for us were amazing! It fit our needs and expectations perfectly. We'll definitely be going back to her for our future travel arrangements.
Recommended
Panama Canal Experience
By: Mary Ann
Reviewed on: 22 Feb 2016
Lisa was very helpful and responsive to our requests and planned a wonderful trip that we enjoyed very much. She found out what we wanted to see and do and put together a great blend of experiences that we all loved. Great hotels and transportation arranged. It was a great experience and we would not hesitate to use her services in the future.
Recommended
Review of Guatemala trip
By: Brad
Reviewed on: 25 Feb 2016
The Caravan trip to Guatemala was excellent. Our guide, Jane, was truly excellent with very helpful suggestions and immersing us into the local culture (which I had wished). The local residents were very pleasant. The Caravan adventure is something we will want to experience again. My wife was very apprehensive about this trip to a foreign and under-developed area. However, she now wishes to make similar trips with Caravan!
Recommended
Great Personal Service
By: Kelly
Reviewed on: 08 Mar 2016
Trip was great and resort was beautiful! Lisa went over and above to meet our needs. Excursions are a little tricky, but nonetheless very enjoyable. Some brief feedback on the room. Beautiful, but did have a musty smell as i don't think the bathroom had sufficient ventilation. Teh room service was not good at all to be honest. The mini bar was stocked, but minimally. overall I would go back to the resort.
Recommended
Friendly Service!
By: Jeff
Reviewed on: 11 Mar 2016
I was introduced to Lisa and she has been an excellent travel expert for us. We have used her twice in the last year and just booked our third! Great and easy to work with!
Recommended
Great Friendly Service! Made sure we did not stress at all
By: NickandCindy
Reviewed on: 01 May 2016
Lisa was really great to work with and we will plan more trips with her in the future! Having Lisa by our side made things a lot smoother and stress free. Every curve ball we threw at her she handle it like a professional.
Recommended
Geat Help as Always!
By: Matt67
Reviewed on: 10 Jun 2016
This is the second time we have used Travel and Transport and the second time we have had Lisa help plan our trip for us. Always very professional and her communication is excellent. Any time I had a question about the trip Lisa was right there to assist me. Planning for Disney is quite a task and Lisa helped us understand the best ways to do things to maximize our trip to Disney. All her help certainly paid off when we arrived and started enjoying our trip. Would certainly use Travel and Transport again and of course use Lisa for all of our planning!
Recommended
Newport Beach
By: Chelle Chelle
Reviewed on: 11 Jun 2016
The trip to Newport Beach CA - was amazing one of the best trips I have taken thus far. The Catalina Islands and the locals plus the hotel Marriot & Spa hotel have great hospitality. I wish their would have been more amenities but overall it was a great experience. This is definitely a trip I would like to experience again & again the weather is wonderful too - plus the food was awesome.
Recommended
excellent service
By: plewando
Reviewed on: 25 Jun 2016
Lisa did an excellent job booking my vacation.
Recommended
Great Travel Expert!
By: Jcdro
Reviewed on: 20 Jun 2016
We recently returned from a Cruise that included ports in Italy, France and Spain. We extended our trip and added three days in Dublin Ireland after our cruise. Lisa was the best to work with. She arranged for all of our transportation needs and hotel accommodations along the way. We traveled for two weeks and never had a glitch! I would highly recommend Lisa and will use her services again the next time we travel. She did a great job for us. Thank you Lisa!!
Recommended
Hawaii Paradise:
By: CindyNick
Reviewed on: 24 Jun 2016
During Christmas of 2015 my boyfriend and I presented our parents with a trip to Maui, Hawaii. We did not know where to even begin, and we knew we wanted the absolute best for our parents. That is when we found Lisa Salloum. The minute we walked in to her office she greeted us excitedly, and we knew she was ready to help us out. Lisa not only exceeded our expectations with the way she organized the trip, but she also got to know both my boyfriend and I; this definitely showed us that she cared deeply about customer service and not just getting another paycheck. My parents LOVED the trip to Maui and all the activities Lisa was able to coordinate with the contacts she had. All in all, Lisa is a very detailed, organized, and personable individual. It really shows when a person loves what they do and we could not be more happy with the wonderful trip she was able to make happen for our parents. We will definitely be coming back for her service in our future trips.
Recommended
Great service!
By: Emxily92
Reviewed on: 20 Jul 2016
Lisa did a great job with our honeymoon to Japan and China. She made sure to ask us exactly what kind of trip we wanted. We had a great mix of tours and time on our own. We always felt like we could contact her with questions about any part of the trip. She made sure we had our passports and visas and printed our itineraries and flight information for us. Lisa was great to work with!
Recommended
Perfect!
By: Ty
Reviewed on: 06 Jul 2016
The trip was wonderfully executed with Lisa's help! I gave her some rather specific guidelines and requests and every detail was perfect! The hotel she chose had wonderful service and a very knowledgeable and friendly staff; and was exactly where I had asked to be. Our layovers and flight changes had impeccable timing and working with Lisa was easy and hassle free. I would definitely recommend Lisa to anyone I know and use her services again in the future.
Recommended
Highlights of Great britain
By: Mark
Reviewed on: 11 Jul 2016
All arrangements went as planned. Return flight was delayed by weather, but that's not Lisa's fault. Otherwise everything was good.
Recommended
Beyond Amazing
By: Rick Skogg
Reviewed on: 18 Jul 2016
Lisa worked primarily through my assistant to arrange a personal trip for my wife and me to the Ritz Carlton, Durado Beach Puerto Rico for my 9th Wedding Anniversary. The resort was spectacular and the personal touches that Lisa added were so nice. She had flowers for our room upon arrival and I know how much work she put in "behind the scenes". She also worked so hard to plan the most spectacular surprise for my wife and I which was a private helicopter ride to a private 75' Azimut Yacht with a private chef and staff. I understand how much work, time and energy goes into planning such a trip and Lisa ensured that each and every detail was perfect. From my experience she was great to work with, from my assistant's experience, she will not book another one of my personal vacations without her! Thank you Lisa, it was a pleasure working with you.
Recommended
Awesome Personal Service!
By: tamster
Reviewed on: 29 Jul 2016
Lisa did an amazing job and provided incredible, personal service for our large group of 14 to experience a week in the Dominican Republic. We were arriving from various places with a gaggle of family members, and she arranged for a wonderful week in paradise for us all!
Recommended
Expert Friendly Advice
By: jduncan822
Reviewed on: 16 Aug 2016
Lisa went above and beyond in helping me plan our European trip. She made suggestions and helped us find the right place to stay, she did a wonderful job for us!
Recommended
Awesome!
By: Jenny M
Reviewed on: 16 Aug 2016
Lisa made sure we had everything we needed for our trip. Even called a few days before to make sure we knew how to do online check in ,etc. She kept us informed every step of the way. I would highly recommend.
Recommended
Helpful and friendly service
By: Martin
Reviewed on: 26 Aug 2016
I was very please and satisfied with the services Lisa provided. She was very helpful with the planning phase and consequently during the whole trip. She also helped me sort out some issues during the vacation even during her own holidays. Her personal approach and her understanding of family needs was great. We had great time in the US thanks to her. Martin
Recommended
Expert Travel Guide
By: Joe
Reviewed on: 03 Oct 2016
Everything with our trip was great. Hotel was great. Perfect location in Times Square. We had private transportation set up and it was fantastic. Kevin S, our T and T guide did an excellent job keeping us all coordinated.
Recommended
First class travel
By: Dee501
Reviewed on: 03 Oct 2016
Our trip was very nice. We especially enjoy Avanti Destinations picking us up and delivering us to our destinations and giving suggestions when we get to an airport, hotel or restaurants. We feel so special and well taken care of. Lisa at Travel and Transport is so thorough and kindly lets me know if I have forgot something in the process of planning the trip. I appreciate this. I would highly recommend Lisa at Travel and Transport to plan anyone's next adventure.
Recommended
Above and beyond...
By: MOE
Reviewed on: 03 Dec 2016
Lisa not only worked to make a last minute international trip happen, she did it from home while she wasn't feeling well. Fabulous trip!
Recommended
Lisa Salloum is a Gem!
By: Coleen
Reviewed on: 05 Dec 2016
Lisa amazes me every time a new trip needs to be planned or an exhibiting trip needs to be updated as I can always count on Lisa to handle all the details and to do it perfectly from start to finish. She is a miracle worker, so unbelievably awesome and one of the best travel agents I have ever worked with in my 23 years as and executive assistant!
Recommended
Punta Cana
By: Rick's Christmas Trip
Reviewed on: 09 Jan 2017
Lisa and my assistant Coleen began planning my big 2016 Christmas trip in March of 2016 and began with booking flights. Everything was going well with all the trip details; the hotel, the activities, etc. Our only issue was American Airlines decided to split my family and put us on two separate flights. Both Lisa and Coleen tried to do several things to assist with getting my family back together, but sadly AA is just terrible. Overall, our trip was amazing and I could not have been happier with Lisa's services, she is fantastic and I know that Coleen and I both look forward to working with Lisa on all my future trips. Thanks Lisa you have been so wonderful to work with. Rick Skogg
Recommended
Cruise
By: Viking Traveler
Reviewed on: 23 Jan 2017
Lisa did a great job for us, she offered us options and provided everything we needed.
Recommended
Advisor review
By: HAPPY TRAVELER
Reviewed on: 13 Feb 2017
Lisa was great very accommodating and flexible. We found her to very knowledgeable and easy to work with.
Recommended
New York
By: Buddy
Reviewed on: 16 Feb 2017
A dream. Lisa takes personal interest in every aspect of your reservation - giving great travel advice and going way beyond expectations!!!
Recommended
My Hawaii trip
By: Lisa and Mike
Reviewed on: 22 Feb 2017
Working with Lisa was wonderful. She was very attentive to what it was I told her I wanted. This trip was a surprise for my husband so I didn't have anyone to help me plan it or run things by. Lisa was very helpful. She took the same cruise we did and shared pictures and tips (bring binoculars for the Napoli Coastline) with us which helped. Loved working with Lisa.
Recommended
Another great trip with Lisa
By: JLeonard
Reviewed on: 19 Mar 2017
We worked with Lisa to find a well overdue vacation. She was very responsive and prompt in providing options and answering questions, booking the trip, making sure we had our travel documents, and then following up with us afterwards. We have used Lisa several times and she will continue to be our go to person when we are looking for a stress free process. We always know that we will be taken care of! Thanks Lisa!!!!
Recommended
San Juan trip
By: Sandi
Reviewed on: 27 Mar 2017
Lisa was very efficient, informative and worked with us to arrange convenient hours of travel.
Recommended
Another great trip
By: Heather
Reviewed on: 02 Apr 2017
It is always great working with Lisa. She had lots of knowledge and answered all our questions in a timely manner.
Recommended
Review your advisor
By: Red
Reviewed on: 07 Apr 2017
She was always prompt in all of my email questions.
Recommended
Amazing
By: Kaitylou
Reviewed on: 14 May 2017
Lisa was wonderful to work with. She made everything about my trip easier and saved me quite a bit of cash! I would definitely recommend her and this company to anyone wanting to take the stress of travel off their own shoulders. Lisa took care of everything and was lovely to talk to - a very positive experience overall. Thanks!
Recommended
Disney World Trip
By: BrianRB
Reviewed on: 14 May 2017
Lisa was very helpful in putting together our trip to Disney World. She helped us through all of the options and gave us timely reminders of what to have ready as the time for the trip neared.
Recommended
Traveler's review
By: Dee
Reviewed on: 10 Jun 2017
Lisa Salloum has made our travel experiences flawless. We are prepared and informed before we ever leave our home. We know what to expect and how to handle each step of our trip. This most recent trip was from Des Moines to New York and she suggested we layover in Minneapolis instead of Chicago because she knows us, the client. I feel she is not only a professional in her job but takes a personal interest in us. We have had several travel agents in our many travels and while we have no complaints of them, we appreciate and value Lisa's expertise and personal care and attention to detail.
Recommended
Pearl Harbor Trip
By: Rick
Reviewed on: 06 Jun 2017
Lisa has been planning a minimum of 2-3 relatively big trips for me for the last few years and she has done an outstanding job. She and my assistant, Coleen, have worked very well together, allowing me to focus on much larger projects. Lisa has been available whenever we need her and she is able to make command decisions when she can't reach me or Coleen. It is a pleasure partnering with Lisa on all my travel this far. Lisa - I appreciate all you have done for me and my family! Rick Skogg
Recommended
Cruise with Celebrity to Scandanavia, Russia, Europe
By: boondoggle
Reviewed on: 10 Jun 2017
Lisa is always available to help with anything and everything. No request is too small or too large for her to handle quickly and cheerfully.
Recommended
Europe trip
By: Bruno
Reviewed on: 12 Jun 2017
She was. Very supportive Every aspect of the trip was coordinated by Lisa and backed up with a complete folder with all the paperwork needed for every phase of the trip
Recommended
Paris
By: Mike Geary
Reviewed on: 12 Jun 2017
Very effective at setting activities that matched interests
Recommended
Royal Caribbean Cruise, Explorer of the Seas
By: Claud
Reviewed on: 23 Jun 2017
Very pleasant experience. Lisa is very knowledgeable and informative. She assisted us in getting the best value on our flights and explained the cruise process. We greatly appreciated her assistance.
Recommended
Norwegian Cruise Line cruise to Cuba
By: R.D.
Reviewed on: 24 Jun 2017
Lisa was absolutely wonderful! My husband and I don't travel much and had never been on a cruise. Lisa arranged all the details for us, helped us with all necessary documentation and was very sweet and patient during the entire process! We can't express how much we appreciate the help she gave us. We hope to be talking with her about a future trip soon!
Recommended
Ireland trip
By: Melissa Rea
Reviewed on: 12 Jul 2017
Lisa was great to work with, very responsive, and so very helpful. She answered every question even the silly ones. She was patient with my schedule & my constant changing of the itinerary.
Recommended
Vacation
By: Spags
Reviewed on: 05 Aug 2017
Great, spent a lot of time getting booked what we wanted.
Recommended
Personable
By: Mitch
Reviewed on: 05 Aug 2017
Lisa is very kind and personable. Nice personality. Pleasant demeanor over the phone.
Recommended
Excellent service
By: Kathy
Reviewed on: 10 Aug 2017
She was wonderful to work with. Extremely personable and could be reached anytime.
Recommended
Great trip advice from Lisa
By: Katy
Reviewed on: 29 Aug 2017
Lisa is a friendly, knowledgeable, & thorough travel advisor. I have already recommended her to some of my friends & given them her card. She answered every question I had no matter how insignificant. She is thoughtful & kind & guided me to a trip of a lifetime. Looking forward to booking another trip with her for next year!
Recommended
Sardinia
By: John Robinson
Reviewed on: 10 Oct 2017
Fantastic!!! Lisa has helped us on previous travel events and she did not disappoint us. She was extremely accommodating and responsive to our travel needs. She helped us navigate through travel difficulty caused by Hurricane Irma. We plan on using her again on our next trip abroad.
Recommended
Vegas baby
By: Snefnie
Reviewed on: 27 Sep 2017
Working with Lisa was very easy. We communicated primarily via email. She was extremely responsive and was able to get everything I wanted very quickly. I had tried using an online booking tool myself, but got overwhelmed with the multitude of choices and how things changed when they were added to the cart. Lisa simplified everything and gave me the peace of mind I needed.
Recommended
BAR HARBOR, MAINE
By: JOE B.
Reviewed on: 05 Oct 2017
Lisa was pleasant, knowledgeable & open to our input. Was extremely helpful as we hadn't traveled a great deal in the past few years and found ourselves needing a tutorial.
Recommended
First Time Traveling Abroad
By: European Newbie
Reviewed on: 30 Sep 2017
Lisa was great. She was knowledgeable about traveling abroad, which was helpful to us as we had never done it before. When she didn't know the answer to a question, she would call and attempt to obtain the answer. She always returned our phone calls and/or emails in a timely manner. She was also very good about telling us when she had planned vacations or time out of the office. Lisa was very mindful of our budget and not at all pushy when it came to booking excursions. We would certainly use her again in the future.
Recommended
Smiley
By: Smiley
Reviewed on: 17 Oct 2017
Lisa was wonderful and planned a wonderful trip for me to Austria. I will use her again!
Recommended
Alex & Emily - Vietnam/Bali
By: Alex
Reviewed on: 21 Oct 2017
Working with Lisa was great. She took in all of our goals for the trip and gave us a easily manageable itinerary. We made changes throughout the process and she was a good conduit to tour operator before we left. It's clear Lisa knows travels well based on the trips she's planned, but also the trips she's been on herself. We will use her again for our international travel.
Recommended
A Great Trip
By: Babs
Reviewed on: 09 Nov 2017
When I chose a travel agency to help with my plans instead of doing it myself, I really didn't expect it to be such an enjoyable experience as I found with Lisa. I felt she was really rejoicing with me over the trip I was going to be able to take; & the flight times she chose were all excellent in accommodating my desires for my trip. I felt free to contact her with any kind of a thought or question...So thanks, Lisa! I will likely come & get help with you again on other trips! Babs
Recommended
Trip to Caymans
By: Marilyn McKinley
Reviewed on: 18 Nov 2017
Would had preferred that she would had confirmed hotel- airport transportation one day prior to take off ( which I had to do) Airport transportation was crazy - it was for Two people - instead of a town car - we had a full bus- just 2 is- not great
Recommended
Lisa
By: Jeff
Reviewed on: 26 Nov 2017
Lisa was as always great. We use her for all our travel since our honeymoon.
Recommended
Great agent!!
By: Amy Jo
Reviewed on: 25 Nov 2017
She was a pleasure to work with. She met all of my travel needs. She always available to answer any questions and very knowledgeable.
Recommended
we love Lisa!
By: Meridith
Reviewed on: 04 Dec 2017
We always love working with Lisa! She planned a Caribbean cruise for us in 2015 and we had such a great time that we used her again for our honeymoon this year. She is always quick to respond and help in any way that she can. We will use her for all trips in the future!
Recommended
Gerry
By: Gerry
Reviewed on: 10 Dec 2017
Wonderful! Lisa was very thoughtful and was ready to help in any way possible. She remembered out group from a contact last year. She responded to our requests and made the whole experience a pleasure. Everyone was pleased with her and we actually had fun getting all the arrangements done. I look forward to working with her on our next trip.
Recommended
Review
By: Janice
Reviewed on: 18 Dec 2017
She is friendly, knowledgeable and extremely helpful. We will definitely seek out for Lisa when we plan on more trips in 2018. THANK YOU LISA!
Recommended
One of the best in the business
By: Chuckos
Reviewed on: 30 Dec 2017
Lisa is always on top of knowing what my wife and I are looking for. She has constantly matched our preferences to our trips
Recommended
Cruising rocks
By: Buddy
Reviewed on: 31 Dec 2017
Lisa is a pleasure to work with. I have taken 16 cruses now in Alaska, New England/Canada, and the carribean. So I know what a good agent is and Lisa is definately one of them!! She takes the time to find out what you like - and if you will pick a cruise that interest you then give her a week - she gives you options you would never have found. Every time I think I have located the best deal for her to book for me - she beats it - either in price, or a room upgrade for the same price - SOMETHING is ALWAYS better because she was involved in the process.
Recommended
First timer!
By: Sheila
Reviewed on: 04 Jan 2018
Working with Lisa was a great first experience using a travel agent. So glad we had her help! Lisa looked into every opition or idea I had for her! She did not give up until we were totally satisfied!
Recommended
Girls trip
By: Lynn M
Reviewed on: 21 Jan 2018
She was outstanding!
Recommended
disney world
By: marcus
Reviewed on: 30 Jan 2018
she was great very easy to talk to and get things corrected if needed
Working with Lisa Salloum, you will have access to:
- An experienced travel guide whom you can rely on before, during, and after the trip
- Exclusive luxury resorts and properties
- Once in a lifetime experiences
Explore with the Best
Virtuoso Advisors are constantly pushing the boundaries in unique travel experiences.
Alliance programs are unique tailored experiences exclusive to travelers working with Virtuoso Travel Advisors.
learn more