Norwegian Cruise Line®
Freestyle Cruising®
The beauty of sailing with Norwegian Cruise Line is all our ships are built to offer freedom and flexibility to all our guests. With Freestyle Dining®, we do not have set dining times or set tables, and we offer a variety of complimentary and specialty restaurants on board so guests are free to dine where they want, when they want. That gives them the freedom and flexibility to follow their every whim. Your guests want the kind of vacation they'll talk about for years to come and we want them coming back again and again. When they take to the sea with Norwegian, they'll find out what it means to Feel Free.
Insider Tip
Check out Norwegian's current Free At Sea offer for the latest amenities and savings available.

Virtuoso Preferred Supplier Since 21 Jan 2002
Reviews and Recommendations
Ship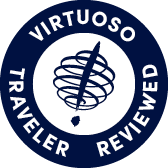 Virtuoso Verified Traveler
All reviews are from confirmed guests sharing exclusive insights
Sort reviews by
Recommended
Love the freestyle concept
By: Jay223
Reviewed on: 23 Mar 2014
We have sailed over 30 times on various lines but had not sailed on NCL for many years.  We loved this trip and really liked the freestyle concept.  It made packing so much easier.  We booked a Haven Aft Penthouse suite and the amenities that a Haven Suite brings you are fabulous!  The Aft Suite is a little noisy and far away from the Haven pool and dining area but other than that we loved it.  We had a wonderful butler that attended to our every need and having a dedicated conciege for the Haven guests was a real bonus.The ship is big!   However it was very stable although we did not have any rough weather.The Manta Ray tour in Cozemel was really bad.  Very little time with the rays who were captive in a fairly small fenced in area.  Wait to do a ray excursion in Sting Ray City where the rays are in their natural element.  All in all we were really impressed by this ship but our experience may be skewed by the Haven amenities.
Recommended
Recommended
By: SuzieQ
Reviewed on: 10 Apr 2014
The ship was clean and the staff was absolutely wonderful and very friendly.The food was really a surprise....extremely good just a few times the soup not very hot but we did not complain.  The desert were delicious.  My suite was kept very clean and we had ice everyday (important to us) I told the steward that I got a mosquito bite maybe on the balcony but he changed the whole bedding for me.  The staff in the Casino were absolutely adorable and friendly and knowledgeable.Only one bad thing is when we were checking out no one advised us of the bus charter to the airport and being French we did not see it in the day activity and they were a bit rude at the front desk and did not try to help us at all very unfriendly as if it's your last day so just get off.
Not Recommended
Nothing Exciting
By: Bud
Reviewed on: 25 Apr 2014
The ship is not much different from the Epic. Perhaps the fact that I had been to the same islands several times before influenced my experience, which I would classify as "ho-hum".
Recommended
Good ship (Spirit)
By: Marcia
Reviewed on: 12 Jun 2014
Was quite pleased with most of vacation.  This is our 3rd NCL cruise and we would go on their ships again.  We had a family emergency while on board and Carmen Cuba in Guest Servicea could not have been kinder or more thoughtful.  Amazing customer service.  There were a few hiccups in some of the Specialty Restaurants (Le Bistro and Cagney's). Food was mediocre and service not up to NCL standards.  In addition, the service in the Main Dining Room the last day of the cruise was just awful. Poor management. We did return to Le Bistro on a subsequent night because it was part of our package and both the food and service were very good.  Loved our room stewardess and the Spa.  Both outstanding.
Recommended
Ship is big and lots of activities for different ages
By: jo
Reviewed on: 26 Jun 2014
the ship is great, and lots of activities for all ages.  Ship is new and the sail was very smooth, didn't feel much of the wave.  don't even feel like on the ocean.  only thing is if you want water in your room, you have to get t from limited places.  Don't touch the bottle water in the room, it costs more than $5 for each regular bottle water.
Recommended
The ship had a lot to offer
By: Bernie
Reviewed on: 10 Jan 2015
The Breakaway was a ship with many options as far as activities, dining, and entertainment. The rooms were great, the steward was terrific. Embarkation and getting off the ship was smooth and without incident. Our criticism is that the staff other than the steward was not as friendly as we are used to on other cruises we have taken. I would say it was not as user-friendly as we would have expected. The quality of the food was very good, but the quantity is some cases was way too little. There was definitely a lack of vegtables or sides with dinner, we had to ask for more on several meals. It was bit annoying, it was that noticable.
Recommended
great ship load of entertainment
By: etreco@travelers.com
Reviewed on: 13 Apr 2016
while the weather was not in our favor, there was soo much to do on board that my three kids (11, 9 & 7) still had a great time and are actively planning for our next Norwegian cruise.
Recommended
Cruise vacation
By: Jo
Reviewed on: 03 May 2016
We can't thank Vivian enough for such a great vacation. Enjoyable, hasslefree, carefree!!!!! Can't Wait for our next one. Thanks very much again Viv!!!!!
Recommended
fun time
By: CNS
Reviewed on: 09 Sep 2016
The NCL Breakaway from NYC to Bermuda, is great. so much to do for kids, and the adults as well. Two major problems: sun chairs on the deck are impossible to get unless you are up early, Also, we had a lot of staff with the "its not my job attitude". Even had guest relations dismiss our request for an accommodation for our special needs child. Cruise is affordable, so you kind of get what you pay for. But I still would recommend it for parents with children, plus Bermuda is awesome.
Recommended
expert service
By: Cozy51
Reviewed on: 12 Sep 2016
We had a great time, the food, entertainment, and service were fantastic.
Recommended
Breakaway cruise
By: Mike 1
Reviewed on: 16 Sep 2016
In spite of predicted hurricane weather, ship changed course and everything went well. Check-in was chaotic considering all passengers arrived early and at the same time instead of staggered groups - excellent job all considered! This was my first cruise - bottom line - I would do it again and use this cruise line. Be aware of the extra charges however - not everything is included in the cruise fee - other than some of the surprise charges, everything was just hunky-dory.
Recommended
Haven
By: JD
Reviewed on: 04 Feb 2017
We stayed in the he Haven & and the best service & perks W we spoiled & will always cruise w/ncl's Haven
Recommended
Sailing from New York City
By: Bythesea
Reviewed on: 18 Feb 2017
The NCL Breakaway was a pleasant surprise. It never seemed overly crowded, staff was professional and pleasant, food and bar service excellent. I enjoyed my time on board. And sailing from the port of New York is a very unique experience.
Recommended
Fabulous Huge Ship
By: Bermuda
Reviewed on: 21 May 2017
The service and food was awesome. We loved our cabin Stewart and all the activities. Mike was a great help in planning this trip.
Recommended
Norwegian Cruise
By: Don
Reviewed on: 07 Jul 2017
I will send you a copy of the letter to Norwegian!
Recommended
jak
By: jak
Reviewed on: 03 Jul 2017
Yes with children. The children enjoyed the slides, pools, games, and children's programs. It was a good experience following the Epic which was BAD!!!!
Recommended
Breakaway by Sandy
By: Sandy C
Reviewed on: 18 Dec 2017
There are so many options of things to do that we were always on our way somewhere. Easy to get around . Great staff and loved the Cruise Director.
Recommended
Fun times
By: Flowergirl
Reviewed on: 02 Feb 2018
It's a big ship and you must plan your time when on board , everything is by reservation it seems. Only thing I didn't like about the ship is the planning of the atrium I felt it was poorly laid out
Recommended
Nice cruise!
By: Happy Wanderer
Reviewed on: 10 Feb 2018
This was my second cruise with NCL and both were aboard the Breakaway out of the port of New York. I plan to cruise with Norwegian again in the future. The ship is kept very clean, the crew friendly and professional, the food good to very good, in other words, a very fine medium level cruise line. I might suggest a more polished dress code after 6:00 pm in the public areas of the ship. It would improve the all over ambience in the evenings.
Recommended
Big ship cruising
By: 2072
Reviewed on: 10 Feb 2018
The cruise itinerary and ports were excellent, shore excursions were numerous, entertainment, food and service were very good, the ship was well-maintained, and the decor was modern. Unfortunately, the layout of the ship was not the best. The closet space in the cabin was totally inadequate, the placement of the casino made the sounds and smoking intrusive to other decks and areas, and there not nearly enough quiet spaces for the number of passenger. However big ship cruising does offer more options for activities, and others may not mind the drawbacks For myself, while I like cruising with NCL, I would have to consider carefully before choosing the Breakaway again.