Celebrity Cruises
Modern Luxury
An unforgettable journey is yours to create with Celebrity. Travel to exciting destinations aboard ships resplendent with elegant finishes and spacious accommodations. Encounter new perspectives with guided shore excursions or further enhance your journey with a Cruisetour - a cruise combined with a truly refined land tour venturing inland. Our exceptional level of personal service, award-winning cuisine, world-famous amenities and accommodations that are the most spacious at sea, not only ensure an unforgettable cruise experience, but forge a lasting relationship between ourselves and our guests.
Insider Tip
Nothing at sea compares with Celebrity's Wine Experience, underscored with an incredible wine list and one of the largest teams of sommeliers in the world.

Virtuoso Preferred Supplier Since 16 Jun 2003
Reviews and Recommendations
Ship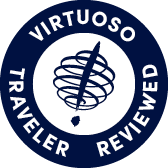 Virtuoso Verified Traveler
All reviews are from confirmed guests sharing exclusive insights
Sort reviews by
Recommended
highly reccomend
By: adjuster
Reviewed on: 17 Sep 2013
The celebrity Constellation can take her place along side her sister ships! The accommodations and the food service were outstanding! The Martini Bar and its personnel were a show in itself! The entertainment was wonderful and the crew was most attentive. The itinerary was a great mix of ports with the the highlight being St. Petersburg! The crew's attention to detail on all the excursions was commendable.
Not Recommended
experience
By: jim
Reviewed on: 18 Oct 2013
did not like the extra charges for a lot of items on the ship; put it all in the price; always charging for something e.g. water food was good. i got the "gastro sickness" preffered azamara
Recommended
Loved it!
By: CB52
Reviewed on: 13 Nov 2013
Just returned from a 12 night Celebrity cruise to Turkey and Greece and had a terrific time! Check in was a breeze, our room was excellent and the staff onboard was amazing. Out room attendant, Damao, was wonderful. Always pleasant, courteous and helpful. Will absolutely cruise with Celebrity again?
Recommended
By: dom 91
Reviewed on: 21 Dec 2013
The food was wonderful each day. In the evening the shows were wonderful. The Master captain Tasos Kafetzis was very warm to allof us. All in all we had a lovely five days .
Recommended
Highly recommend
By: Not provided
Reviewed on: 06 Feb 2014
Had a great time on this ship. Was very impressed with the cleanliness of the ship. Staff very friendly & helpful. The only complaint we had was lack of servers in dining room, seemed they was alittle overwhelmed, maybe had to many tables to serve. But food was amazing! And waiters we had did best they could do.
Recommended
Recommended
By: Jim
Reviewed on: 02 Apr 2014
The Celebrity Constellation met our expectations in all respects.  
Recommended
Most Excellent Staff - and great food and drink!
By: msp
Reviewed on: 03 Jul 2014
The entire staff on the Constellation enjoy working there - it shows is the grand manner in which they treat their guests during the cruise. Such a pleasant and relaxing trip, and we were catered to by people who enjoy making our vacation memorable.
Recommended
Nice Voyage
By: Carol G
Reviewed on: 08 Oct 2014
The cruise was very enjoyable.The staff was efficient and competent.
Recommended
Relaxing & entertaining transatlantic cruise
By: Ldge
Reviewed on: 27 Nov 2014
This was our second cruise on the constellation and we weren't disappointed. Celebrity focuses on great customer service and they deliver. Food was good and the activities were diverse and something for everyone. We love the time crossing the Atlantic and find it Fun and relaxing as well as a great value. We'll do it again!
Recommended
nice Atlantic crossing
By: travelgroup
Reviewed on: 26 Nov 2014
Nice crossing. Most personable Captain we have ever had. The ship has great features and a wonderful crew.
Recommended
Nice ship
By: Lynn
Reviewed on: 10 Dec 2014
Ship was clean and comfortable, not too big or overcrowded. Compares similarly to other cruise lines I've travelled.
Recommended
It was very good
By: Haydee49
Reviewed on: 13 Jan 2015
This was our first cruise on Celebrity Cruises and we had a very favorable experience.
Recommended
Constellation Review
By: World Traveller
Reviewed on: 19 Dec 2014
Our second time on Celebrity Constellation and it lived up to all our expectations. Fabulous ship, all the staff made you feel very welcome apart from the Guest Relations Manager "Christian Bell" who is a rude and ignorant person and I still can't believe he holds such a senior position. Fortunately his staff made up for his rudeness and I believe they were embarrassed by his lack of professionalism. That said we thoroughly enjoyed the ship and the shows were first class as was the food. We will definitely book Celebrity again. World Traveller 30+ cruises
Recommended
Beautiful Ship Great Service
By: Micki
Reviewed on: 08 Mar 2015
The Constellation is a beautiful ship and flawlessly maintained. The Staff and crew are among the most courteous and professional we have experienced. The entertainment never failed to make a lasting impression.
Recommended
Average
By: Kim
Reviewed on: 14 Mar 2015
Ship was very clean. However, felt the quality of service and food has declined. The entertainment was good and the Ship's Director of such was Great.
Recommended
Top of the line
By: TAKabir
Reviewed on: 05 Sep 2015
Top of the line cruise ship and overall experience was great!! Would definitely cruise with Celebrity again.
Recommended
Lacked entertainment
By: JeffAt
Reviewed on: 15 Nov 2015
There was hardly any ship entertainment at nights it seemed, and if there was it would take place during our dinner seating. Great staff on board. I say recommend this ship because the vacation was great, however I do feel that Celebrity did not live up to their reputation.
Recommended
Celebrity Constellation
By: Big Bird
Reviewed on: 08 Mar 2016
The boat was very nice. The waiters, room attendants, and all other personnel were very nice and helpful.
Not Recommended
Inexperienced staff
By: Grumpy
Reviewed on: 17 Apr 2016
Staff did not know daily specials, and room steward lacked skills to keep room clean for level booked. Overall very disappointed in ship crew.
Recommended
Our favorite cruise line!
By: Pat70
Reviewed on: 31 Jul 2016
After 15 cruises with Celebrity, we remain firmly committed to this cruise line. The Constellation has taken us on 4 cruises and remains one of our favorite ships. The concierge service was impeccable and the crew very friendly and accessible. Loved it!!
Recommended
Great Staff!
By: Tom
Reviewed on: 25 Sep 2016
Everyone on the staff of the Constellation was very friendly and courteous. The ship was always maintained; staff was constantly picking up dishes and glasses. Celebrity knows how to train its people; we were treated like royalty!
Recommended
Very satisfied with Celebrity Constellation
By: Arleen & Keith
Reviewed on: 28 Sep 2016
We were very satisfied with every aspect of the Celebrity Constellation. Of the three cruise lines we have experienced, it was my favorite.
Recommended
Greek Isles
By: Donna2016
Reviewed on: 26 Sep 2016
Great cruise ship. The staff, food, drinks and stops were perfect. I highly recommend this one.
Recommended
Great Cruise
By: Cliveernest
Reviewed on: 09 Nov 2016
We had nit sailed on Celebrity for a while, and were glad to be back with them. They are definitely our favorite cruise line. The Constellation is an ideal sized ship, with great service, and very comfortable staterooms. The food was wonderful, with many local dishes available in the dining rooms. We look forward to our next Celebrity Cruise.
Not Recommended
Lucy
By: Lucy
Reviewed on: 30 Jan 2017
Old not modern need update Excellent , service and entertainment and meals
Recommended
Good voyage.
By: Meema
Reviewed on: 06 Feb 2017
I always enjoy Celebrity ships. They are clean and food good. They have excellent wines to choose from and the staff is friendly and helpful. Enjoyed my spa days and my relaxing days at sea. Cabin was fine and clean. Two ladies in the closet was crowded but we managed. I hate to complain but the only thing I must say is about some of the excursions in India. One of our guides especially in Goa was not up to standards. He did not speak English well or explain the highlights of the tour well. Maybe it was just the wrong choice. Long bus rides are bad choices too when you have only a few short hours at a destination. That is an observation from experience. I am still a happy cruiser seeing a world I only dreamed about. Looking forward to the next cruise.
Recommended
Review of Celebrity Constellation June 2017
By: Bryan
Reviewed on: 12 Jun 2017
Our honeymoon time on board the Constellation was wonderful! The personnel of the ship were so nice and attentive. However, there are some systems that need to be fixed. The staff of the excursions desk was wonderful. But of all the cruise lines that I have used, Celebrity's software for assisting in the selection of excursions is by far the worst. The app made available by Celebrity crashes. Every review of the app indicates that users gave the app a poor rating. It's inconceivable that a major cruise line doesn't have an app that works. The competition makes it easy to use modern tools to learn about and to choose excursions, including access to a website and an app, an on-board stateroom access to the excursion desk, using filters that allow you to narrow your search, easy organization of what, where, when, how long, how much, reviews of uses, and more. It's as though Celebrity is trying to keep you from getting info about its excursions, other than through on-board paper info.
Recommended
For families..it's fine
By: missy
Reviewed on: 30 Jun 2017
Traveling with our family of 21 was an experience...the kids and grandkids liked the ship, which was nice...they loved the dining choices and the pool... but we were put off by the constant upselling that took place...beverage packages, art auctions, etc, etc... We loved the ports we visited... Venice, Dubrovnik, Kotor, Naples, Malta, Valletta, and Rome.. loved the history and the incredible old buildings and ruins...so the itinerary was excellent... I do believe that the shore excursions were not the primary emphasis on the ship , however, so it seemed that the passenger's interests were continually directed toward purchasing shipboard amenities rather than experiencing the ports visited. Unfortunately, a number of us were struck by the norovirus (as were several hundred passengers...) so that was disappointing... but in retrospect, all our grownup kids and grandkids had a wonderful trip, and that was our hope and intention!
Recommended
My Mediterranean Cruise
By: Diane
Reviewed on: 12 Jul 2017
One of my favorite cruises. I close it because of the ports and I was not disappointed.
Recommended
Mediterranean Cruise
By: Laura
Reviewed on: 21 Jul 2017
The food was delicious, the entertainment was great, and the ports of call were wonderful. They staff was very organized and friendly.
Recommended
Adriatic Mediterranean
By: TAMMY
Reviewed on: 27 Sep 2017
We enjoyed our cruise on the Celebrity Constellation, the food was good quality, and service was very good. We also enjoyed the guest entertainment and found the acts to be very entertaining. The one negative to this ship is that the smoking section is part of the pool deck. We found the smoke permeated into the enclosed areas of the ship at times which was distasteful. Celebrity could also update their technology on their ships to allow guest travelling together to connect easily, I found that their app crashed every time I tried to open as well and see that this was a comment occurrence noted by other travellers.
Recommended
Riviera
By: J.C.
Reviewed on: 07 Oct 2017
The cruise was great,great service,food was fantastic.Enjoyed the evening shows along with the other forms of entertainment. I was a little Dissapointed with th getting poolside drinks and the obsession they have with your cruise cards.These cards seem to disappear every once in a while,a little stressful. I think Celebrity should take a fresh look at some of its shore excursions.Very pricey for their value.
Recommended
Celebrity cruises are always fun!
By: Ldge
Reviewed on: 25 Oct 2017
We loved the ports of call on this Mediterranean cruise. Visiting Spain, France, and Italy all in one cruise meant lots of places to see and they were great! The constellation is one of the older ships but we didn't have any problems, everything worked and they work hard to keep the ship looking good. I liked that this was also a smaller ship. The shore excursions were a little on the high side price-wise as were transfers to and from the ship. The food and the entertainment were both excellent. We like celebrity cruises and this one didn't disappoint.
Recommended
Israel trip
By: Tom
Reviewed on: 06 Nov 2017
Very enjoyable. Friendly staff
Recommended
Good cruise...not great
By: Pat
Reviewed on: 23 Feb 2018
This was our 15th Celebrity cruise. We love the line and are quite familiar with what makes a great cruise. This was not it. Food, cabin and general ship appearance was top notch, as always. Our room attendant couldn't have served us better. Some of the staff in the dining room and coffee lounge were delightful. The captain however, was virtually invisible while the crew made periodic walk throughs, they too spent little time connecting with the passengers. The exception was at the Captain's Club nightly cocktail hour. There was no welcoming toast nor a farewell salute to the dining staff. Speaking of staff, the ratio of staff to passengers has decreased noticeably and was especially obvious when tables in the grill and café areas needed cleaning while people struggled to find places to eat. The itinerary was good but, the ports were a long way from the city centers so the time spent in the city was quite short. We were very grateful to have the two days in Bangkok.
Recommended
"Connie"
By: Pat
Reviewed on: 03 Mar 2018
What an incredible staff; starting with Captain Michael with his daily positive greeting, on down to the rest of the hard work, fun staff. Everyone went out of their way to make sure all was good & that we were enjoying. Captains were all visible and eager to meet and chat. They're attitude made for a fun cruise. Lots of fun activities, great dinners, great variety at buffet & great relaxation. "Connie" is an oldie but a goodie. I understand renovations are coming. Her crew really loves her and their job. I say this is one of the top crews we've enjoyed. Thank You
Recommended
Asia 2018
By: Beagle
Reviewed on: 10 Mar 2018
The ship is very easy to navigate, captain's staff friendly, visible and approachable and concerned about your cruise experience on the ship. Food selection was good at the buffet, dining room and incredible in the speciality restaurants with attentive service. Would book another cruise on Connie.
Recommended
S.E. Asia Cruise
By: Don
Reviewed on: 12 Mar 2018
Was wonderful, other than I got sick. Ship employees were great!
Recommended
Great ship and outstanding service!
By: Lucy
Reviewed on: 30 Mar 2018
This was our second time on the Constellation (the previous being 4 years ago). The ship has clearly been renovated with some great new changes (e.g. the lovely Luminae Restaurant for those in suites). The staff were outstanding. Excellent personalized service throughout. In the restaurants, they always remembered to offer me gluten free bread and ensuring that everything I ordered was gluten free and lactose free. They always remembered our 16 year's specific dietary tastes. The cabin was lovely (Sky Suite) and the butler and room attendant were extremely personable and provided excellent service throughout. The itinerary was fabulous giving us the opportunity to explore India (Mumbai and Goa), Oman (Muscat and Khasab), and the UAE (Dubai and Abu Dhabi). A truly wonderful two week experience for our family!
Not Recommended
Constellation
By: Rejean Bellemare
Reviewed on: 16 Apr 2018
Average; quality of air questionnable; stateroom to be improved.
Recommended
Enjoyable cruise
By: Gerri
Reviewed on: 18 Apr 2018
We very much enjoyed our cruise ... some highlights included the excellent state attendant and concierge service. We selected Celebrity because of the itinerary which was outstanding. The Constellation itself was a big ship for us .... we generally prefer smaller ships.
Recommended
Exciting Itinerary
By: Jim
Reviewed on: 15 May 2018
My wife and I enjoyed our cruise very much. The ship was bright and fresh. The food was very good, with a great variety and changes every day. The entertainment was first rate. Great live music all over the ship and so many activities. I especially enjoyed the lecture series. The ports and excursions were exciting, unusual and educational. Thank you Celebrity for a wonderful trip and the opportunity to make so many new friends. Sincerely, Jim and Nancy.