Azamara Club Cruises
Stay Longer. Experience More.
Award-winning Azamara Club Cruises® is known for authentic destination experiences and the friendly, club-like feeling onboard its two 690-passenger ships. With late or overnight stays on more than half of all port visits, Azamara guests enjoy richer local experiences.Enjoy a Complimentary "AzAmazing Evenings" on almost every voyage. These unique evening events highlight the best of local culture and cuisine in stunning settings. Perhaps it will be an evening of French wines, cuisine and music at the gorgeous Le Hall de la Bourse in Bordeaux or a garden party under the stars at Villa Rufolo on the Amalfi Coast.
Insider Tip
Complimentary gratuities, select spirits, int'l beers & wines, bottled water & soft drinks, specialty coffees & teas, shuttle service to city center from port (where available) & butlers in suites.

Virtuoso Preferred Supplier Since 10 May 2007
Ships
Our mid-sized beauty features a deck plan well-suited to the needs of modern voyagers. You'll never feel crowded in the comfortable social spaces of our bars, restaurants, and lounges. Our attentive staff is always ready to offer a complimentary bottled water, soft drink or fresh towel. Staterooms feature modern amenities, furnishings and linens.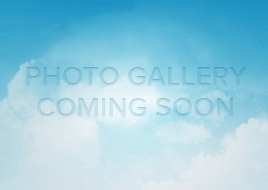 NEW SHIP COMING 2018! The new addition, the Azamara Pursuit, is comparable in size to the Azamara Journey and Azamara Quest. The ship will be updated similar to the renovations recently introduced on the Azamara Journey and Azamara Quest, bringing guests the experience of a boutique hotel at sea.
Our mid-sized beauty features a deck plan well-suited to the needs of modern voyagers. You'll never feel crowded in the comfortable social spaces of our bars, restaurants, and lounges. Our attentive staff is always ready to offer a complimentary bottled water, soft drink or fresh towel. Staterooms feature modern amenities, furnishings and linens.
Reviews and Recommendations
Ship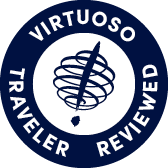 Virtuoso Verified Traveler
All reviews are from confirmed guests sharing exclusive insights
Sort reviews by
Recommended
Superior Class (Older People)
By: honeymooner03
Reviewed on: 21 Nov 2013
Azamara Journey was a great ship, we traveled from HongKong to Singapore, stoping in Vietnam and Thailand. The food was good, and there was a lot of crew for each passenger. The average age of the passengers was around 50+. Not a single child in our ship, we were the youngest by far (27yrs). Highly recommended.
Recommended
The Shoe That Fits!
By: shedridt
Reviewed on: 27 Jan 2014
We've cruised on Crystal, Seabourn, Oceania, Windstar, & Orient Lines, & for us, Azamara is the shoe that fits. The service is as good as it gets without getting obsequious (Crystal), & is only surpassed by Seabourn & why split hairs as both are so very good. The destination intensive nature of Azamara's cruises suits us to a T. The food is excellent & as we have twice booked a suite we enjoy the signature restaurants often & always with delight.
Recommended
Highly Recommend Azamara, always
By: MP85
Reviewed on: 13 Apr 2014
This was my 8th or 9th cruise with Azamara, and the Journey and the Quest have become my favorite ships because of the smaller size, the friendliness and great service from the staff, fine food, excellent lecturers, longer stays in port, and many included items.  On the Journey March 17th sailing, I thought the event in Manila was handled poorly, though.  Should go back to the party held there in 2012.  Afternoon programming on sea days should be revamped, and on some days the 2 lecturers were scheduled in the same 2 hour period.  It was difficult to find the recordings of the lecturers should one miss them.  Solos table at dinner in the dining room is a good idea.  The high cost of travelling single will cause me to book fewer trips in the future, though.
Recommended
Misleading
By: Sandy and Manny
Reviewed on: 25 Jun 2014
Everything was great with one exception.  First all the good things:The ship, the service at all levels, the food, the cleanlines of the entire ship and the excellent response to all of our questions. All of the above you and all your  people do very well.Now tthe problem:  You advertised this particular sailing as Tapas and Wine.  You had plenty of wine but only one night of limited tapas.  We were expecting to have a different assortment of tapas every night to go along with the differnt wines.  We as well as some people we met on the cruise thought this was a huge misrepresentation and disapointment.
Recommended
Friendliest Cruise Line afloat!
By: Mimi
Reviewed on: 11 Jul 2014
If you enjoy a smaller ship with an attentive, friendly staff Azamara Journey or Quest is the ship for you.  Comfortable accommodations, excellent dining choices, good entertainment, knowledgeable lecturers and staff, enough time in ports to explore, no nickel and diming.
Recommended
Outstanding service
By: glo
Reviewed on: 30 Aug 2014
We were missing one of our suitcases and the ship quickly offered to do our laundry without cost until our missing case arrived. We love Azamara and have sailed on the Journey three times and the Quest one time. We currently are scheduled to sail on the Quest in Austrailia and New Zealand. I highly recommend them - they do not nickel and dime you to death!
Recommended
A Continued Winner
By: Tammy
Reviewed on: 17 Aug 2014
We have traveled with Azamara on two previous cruises and have enjoyed all three experiences. We prefer a ship no larger than the Azamara ships. The food is excellent, staff friendly, ship clean and well run and the shore excursions are well chosen. Our first considerations when choosing a cruise are destinations and Azamara has very good itineraries.
Recommended
2nd Cruise with Azamara Journey
By: Cyndy
Reviewed on: 23 Sep 2014
This is my second cruise with Azamara and another great experience. I like to view the ship as a floating hotel so I appreciate the itineraries, time in port, and ease of leaving the ship as priority. The food and beverages on Azamara are top notch as are the crew. I highly recommend this cruise line.
Recommended
We like the size and the not having a lot of children aboard. Everything was first class.
By: Ed
Reviewed on: 09 Nov 2014
We have already booked another trip. That pretty much say it all.
Recommended
Exceptional
By: Sharon
Reviewed on: 29 Nov 2014
Exceptional . Love Azamara..... officers and crew thebest
Recommended
Enjoyable cruise
By: Jackie49
Reviewed on: 02 Dec 2014
We had a wonderful time. First experience on Azamara and would definitely choose them again. We love the small ships and this is one of the reasons that we chose them. The itinerary was wonderful. We called it the rainbow cruise as we had rain storms many times so saw many rainbows - multiple in some days. We didn't let the rain dampen our spirits and toured about even when we were wet. The Canary Islands were very interesting - we visited 4 islands and each one was different. We had been in Madeira once before but there were still many things that we had not seen the last time. The Azamazing Evening was so cool - couldn't imagine this on bigger ship. Nice to try local food and see the culture. Enjoyed our time in Gibraltar. Liked that the dancers and singers were on the cruise staff and involved in the games/trivia. They were all so friendly. Food and service as great. Nice to not have to pay for tips and drinks.
Recommended
Friendly staff and Captain
By: Sheila W
Reviewed on: 28 Mar 2015
Azamara cruise line has the best Captain at the helm. He was a joy to hear every day. Your staff in every area of the ship were excellent. Excursions were below par for a cruise of this kind. Details were lacking. Entertainment on the ship: Ed in the Casino Bar was excellent. Jamilla and Clare Langdon were the best performers. The other performances were given 3/10. White night with the music was superb!
Recommended
Great service
By: Beth
Reviewed on: 26 Mar 2015
Lovely and clean ship. Staff were wonderful. Great to see the Captain around, and accessible.
Not Recommended
Needs a total refurbishment
By: Fairlyn
Reviewed on: 24 Jun 2015
Filthy. HUGE problem with the NOROVIRUS. Passengers and crew locked up, as many as 24 cases. The crew we love and the service is great. The food in the 2 specialty restaurants great. Land excursions excellent. Too bad the ship is old and sick.
Recommended
very friendly
By: thom
Reviewed on: 24 Jun 2015
the best don't let too many people know about it. They will not belive that such a ship is real.
Recommended
Great food and entertainment!
By: Enriched!
Reviewed on: 18 Jun 2015
From the Captain to the stateroom attendant, this cruise exceeded our most lofty hopes. The food was excellent, and entertainment (led by Eric) was wonderful, and the ship was spotless. The organization of the ship's crew in support of on shore activities was thorough and very effective. Finally, the organization of disembarkation was most effective and much appreciated!
Recommended
Azamara is prfect
By: CarolQ
Reviewed on: 10 Jul 2015
We couldn't ask for a better cruise line - the entire crew is very friendly - including crew that do not interact with passengers usually. The ships are clean and well maintained and don't look their age. Another cruise line that took over an 'R' ship really show its age - not Azamara! Our AzAzamara evening in Venice was jaw-dropping in a theatre that was Rococo and beautiful. The Music was fantastic and the soprano sang beautifully. We cannot wait for our next cruise with Azamara in April, 2016!
Recommended
The right ship to the right places.
By: Mike01
Reviewed on: 03 Aug 2015
The Azamara team did a great job with our family. The Ship is efficiently run, the people are helpful and the food is great. We would travel with them anywhere.
Recommended
Down Under
By: Eddy
Reviewed on: 15 Apr 2017
Great with the exception of cyclone Debbie and the cancellation of many shore excursions and too much time spent at sea
Recommended
Azamara Journey
By: BR
Reviewed on: 14 Jun 2017
Wonderful small ship. Excellent service and staff very friendly. Excellent food.
Recommended
Perfect cruise
By: Texas Two
Reviewed on: 29 Sep 2015
Our second time to cruise Azamara, and not our last. We cruised from Venice to Adriatic (Croatia and Montenegro) then to Greek Isles. (Crete, Santorini, Hydra and Naufplion) ending in Athens. What we love about Azamara was the small, intimate nature of these ships. You can be as quiet, or "party" as much as you want. The food is good, especially in the two specialty restaurants. We did a special "Chef's Table" which is a small (10 people) wine pairing dinner. It was great! We had French, but they had Italian and California options, too. Service is great, and were amazed that they all remembered our names- from room staff to restaurant, and bars. The other thing about Azamara is their small size allows them to go places that others cannot get to. In Split the ship went right up to the city dock, while the other large ship had to tender. A highlight was their "Azamazing" evening- a private cello concert in the old city of Dubrovnik. It was amazing! Already booked again!
Recommended
Expert friendly service
By: unijr@comcast.net
Reviewed on: 05 Nov 2015
Fantastic advisor for our trip. He planned and prepared us well for our woderful trip.
Recommended
Excellent!
By: Beth
Reviewed on: 30 Dec 2015
Our trip on the Journey was flawless. We were immediately greeted at the pier and were able to get registered with NO LINE! Amazing! Throughout our cruise, the staff were exceptionally competent, friendly and courteous. Food was terrific in all venues, including the buffet, which consistently exceeded our expectations. Dining room staff went above and beyond. We will recommend Azamara to anyone!
Recommended
Delightful cruise
By: Mrs. Gulliver
Reviewed on: 09 Jan 2016
Good ship size, (650 souls) and excellent staffing. Accommodations were very pleasant and the food was terrific.
Recommended
Great cruise
By: Jeanne
Reviewed on: 29 Feb 2016
We enjoyed our recent Panama Canal cruise. Thanks to Adam for helping us plan this trip!
Recommended
Expert friendly service
By: MO2016
Reviewed on: 30 Jun 2016
This was our first cruise. We were always hesitant to take a cruise but our Azamara cruise experience changed our minds. We loved everything about our Azamara cruise, especially the size. First class all the way!!!!! Food, service, employees and accommodations are top notch. Look forward to our next cruise with Azamara. 👏🤗👌😍
Recommended
Excellent accomodations and very friendly staff!
By: Californiajack
Reviewed on: 08 Aug 2016
Azamara has it all - big enough for on-board entertainment and comfort and small enough for that personal touch that makes everything fun and stress free. We especially like not having to think about gratuities or paying extra for unlimited drinks and having a laundry area provided. This was our 4th cruise with Azamara and they continue to improve! This time we had an Azamazing Evening in Positano, Italy with a Night of Neopolitan Music and the recent dry dock and remodel brightened up the interior and added many extra touches to the staterooms (such as a USB outlet next to your bed). Overall, very enjoyable experience with very friendly staff who listened to every request (especially to food preferences) and delivered! Looking forward to number 5!
Recommended
That was an adventure!
By: Dorothyredshoes
Reviewed on: 21 Sep 2016
The cruise was very nice. The food was great and all inclusive!! Worth the wait! Staff was happy and willing to make you comfortable. The spa was fun and reasonable!
Recommended
Luxury adventure
By: Josie
Reviewed on: 02 Nov 2016
This ship is beautiful, recently renovated, and very comfortable. It is impossible to say too much about the excellent service from all the crew and staff. This is the main reason for our enjoyment of the cruise.
Recommended
the best crew
By: tom 85
Reviewed on: 09 Nov 2016
the ship was clean and the captian an expert
Recommended
Az journey
By: Azamara Journey
Reviewed on: 14 Jun 2017
The entertainment was wonderful. The cruise Director was Eric de Gray and we have known him for over 15 years. The food service was quite satisfactory, but not exceptional.
Recommended
Great time
By: Jim Stewart
Reviewed on: 20 Jun 2017
The staff was exceptional, especially the Medical staff. I would like to personally thank them for taking care of me after my accident. Their knowledge and dedication along with the company overall made it a very enjoyable trip even after my accident. Thanks.
Recommended
the Jouney
By: John Michael Tefft
Reviewed on: 16 Jun 2017
I am ready to retire to the Journey! Ronald, our Butler, is a wonderful person and an amazing Butler. The ship was in great condition and the staff are professional and courteous. Our stateroom was far above our expectations.
Recommended
Good, but not the best
By: Gunner
Reviewed on: 14 Jul 2017
Good cruise. Very friendly staff. Good food. Wonderful views of Norway. Great captain! Cruise director a very talented singer and quite a presence around the ship, but shameless self-promoter! The Virtuoso excursion was fantastic!
Recommended
Voyage of family of 3.
By: Waters Family
Reviewed on: 26 Jul 2017
The crew was very courteous and competent. The Medical Department, of which we had urgent need of, was top notch. We highly praise Dr. Jennifer and her staff.
Recommended
Iceland
By: Dave
Reviewed on: 25 Jul 2017
The ship was terrific as always, but we really enjoyed this unique itinerary .
Recommended
Azamara Cruise Line
By: Blair D
Reviewed on: 26 Jul 2017
Azamara has always provided the best in accommodations, tours, entertainment, food and beverages, itineraries and service. We have been enthusiastic supporters of this line since we first booked them and have already booked our 11th cruise for 2019.
Recommended
1st Cruise ever
By: Lee Craig
Reviewed on: 08 Aug 2017
Lovely, it was every thing we anticpated
Recommended
Azamara Cruise
By: Bailey
Reviewed on: 17 Aug 2017
The Azamara Journey is a small sized ship with big size service. The food was excellent and the staff very friendly and accommodating.
Recommended
Journey
By: AZ cruiser
Reviewed on: 19 Aug 2017
Overall ok with some big positives, of off-ship performances, hard working personnel, good food quality and variety, captain had timing and route flexibility. Security team was good. Cabin service outstanding. My thumbs up is this conditional. Negatives were occasional service failures on dining room, abysmal internet system, unimpressive show performance, customer service desk unimpressive, future cruise sales office only fair. Handling of back-to-back pax a bit clumsy. In a number of instances execution was ordinarily. Comparisons are Oceania R ships and HAL Grand Cruises. I would use Azamara again only if cost (single) very favorable compared to above lines.
Not Recommended
Not as good as last time
By: Cookie
Reviewed on: 28 Aug 2017
Last years cruise on the quest to the Norwegian fjords was so much better. From the captain to Russ the activities man to the mood of the ship to the photographer Who on the quest was ever present and on the journey was never present. They cancelled an excursion and never informed us. Some of excursions not great!
Recommended
Baltic Sea
By: Casto
Reviewed on: 11 Sep 2017
PROS: size of ship, itinerary, overnights in the right ports, service, friendliness of the crew.
Recommended
Azamara rocks!
By: Dee
Reviewed on: 24 Sep 2017
Azamara continues to be out travel group's preferred cruise line. In spite of some rough seas, and inclement weather, AZ still provided an outstanding cruise experience. When we were unable to dock at two ports, they provided appropriate transportation at the next ports so we were able to experience the area. In some cases we even saw more than we would have otherwise. Also, their AZamazing evening was just that, and the elaborate "French Night" buffet on deck was just one more example of the extras that always surprise and delight us. And can there be a more wonderful, friendly crew and staff at sea! Since we were sailing when the powerful hurricane struck Florida, AZ offered complimentary phone service to anyone with family and friends who may have been affected. We hope to keep traveling with this awesome cruise line in the future; as they say when you return to the ship from an excursion, "welcome home."
Recommended
Azamara's France, Spain, and Portugal 12 day cruise
By: John
Reviewed on: 01 Oct 2017
The trip was very pleasant, very good food of course, friendly staff, and a comfortable stateroom. I am not very mobile and hence did not make many shore excursions, but the staff was quick to get me a wheelchair when I did disembark.
Recommended
A great JOURNEY !!!
By: Delta Kilo
Reviewed on: 15 Oct 2017
The Azamara Journey captain and crew were friendly, helpful and courteous. The food and food choices were varied and good, including the two specialty restaurants which were a step above the main dining experience. The AzAmazing Evening of basque dancers was very interesting and unusual, and the crew did an excellent job of coordinating over 350 people to/from the ship to the opera house.
Recommended
Review of Azamara cruise
By: Susan
Reviewed on: 25 Oct 2017
Wonderful cruise with a special itinerary. Very nice room with a balcony. Great food options and fun entertainment. Enjoyed the piano concert under the stars.
Recommended
Azamara cruise
By: KM
Reviewed on: 13 Nov 2017
The service on this ship was excellent. While most of the food was of good quality, some was not what I expected from this ship. By that I mean, the quality was not always consistent. Getting off and returning from excursions was a breeze. The crew was very organized, which minimized any confusion.
Recommended
New cruise line experience
By: Debie
Reviewed on: 05 Jan 2018
I really liked this ship. When compared to Crystal and recently Regent, I preferred this ship for the following reasons: Service, many staff have served on this ship for more than five years and provided superior service. Value, the price point was far below the other two all inclusive lines. Special events, neither of the other lines had surprises. For example, white party, chocolate buffet, special night off ship, dim sen buffet, brunch, etc.. Food quality and taste, superior. Room service, very prompt. Entertainment, was not good along with location speaker. Two other negatives, laundry and fitness access. Of note, captain's presence frequently seen on ship to include disembarkation. Overall experience was terrific.
Recommended
Sister's Greece Trip
By: Diane M.
Reviewed on: 20 Jan 2018
It was a nice boat. The room was big enough for 3 and the staff was the best. The arrangements for alcoholic beverages was confusing and a little annoying. The food was good (not great) and taking us off boat for a concert was a nice touch.
Recommended
Azamara Journey
By: GL
Reviewed on: 12 Feb 2018
A nice but older "R" ship. The casino is electronic rather than live dealers. Food is very good with the Patio offering evening dining. Chef tables are excellent.
Recommended
Australian Cruise
By: JackieLaF
Reviewed on: 21 Feb 2018
We enjoyed the cruise. First time for Azamara in some of these ports. Went into ports where they only get six or seven cruise ships per year. People in port excited to see us and many volunteers were very helpful. Lots to do on the ship on sea days. They kept you busy if you wanted to be. Azamazing Evening was not as good as some of the others we attended. Venue was not suitable for the number of people and we were not able to see. However, twice a local band came on board while we had deck parties and performed. This was a great experience.
Not Recommended
Review of ship crew and amenities
By: Anon
Reviewed on: 01 Mar 2018
For the most part, very good. However, Room & bath was smaller than we anticipated Crew was efficient, but not warm or particularly friendly. No one ever called us by name over the entire 14 days. Dining and room staff is almost entirely males from the Phillipines - need more diversity. Never received any background info on the singers/dancers. They never interacted with guests except for a couple minutes after the show. No somoleirs in the dining rooms. Give it overall a B rating.
Recommended
Can't wait for our inaugural Pursuit cruises
By: Jennsmom
Reviewed on: 02 Mar 2018
We had a wonderful vacation, again, on the Journey. The crew are friendly and make every guest feel welcome and remember us from previous cruises. The officers make an effort to circulate among the guests, too, to be sure all are happy and pleased. We are looking forward to Azamara's third ship because the Journey and Quest have been such a pleasure to travel on.
Recommended
Good value but not the best ship I've been on
By: Susan
Reviewed on: 02 Mar 2018
Pleasant and well-maintained decor, not luxurious or elegant or particularly unique Rooms were on the smaller side as were verandas Bathroom in cabin very small and shower was crazy small (disgusting shower curtain passé ) Food was good and varied Without upgrading liquor package choices and quality were adequate Cabin staff was very good Other staff generally good but service was a bit uneven Entertainment was mediocre and monotonous, mostly singing One show cancelled due to seasick performer White Night was great but music and dancing shut down at 10pm with party In full swing and guests really engaged —seemed like staff schedule was the priority Really disappointing Chocolate night was amazing—beautifully done Did not enjoy the Dealer-less casino, nor learning that ships are moving to no casino Enjoyed Bingo Tours were well-run, though many were so long there was no time to even walk through town; bus riding comfortable but often disproportionateto site
Recommended
Journey
By: Australia
Reviewed on: 11 Mar 2018
overall nice. Many things need to be changed. The drinks on the pkg that is included were TERIBLE. The bar tenders need better training. The one drink my husband liked was a blended drink. After the first one he got he was told the blender was broken and they couldn't make it any more. Well that was CRAP because other people were getting blended drinks. There should be laundry on every floor not just the 7th. Malibu rum cost no more than other alcohol yet that was in the up grade pkg we have gone on Vacation that were not as costly as Azamara with better Alcohol selections included. I wish we had known the average age of the people on this cruise was 75+. we asked for music to be played during the day at the pool area. We were told we can not do that people complain because they want to sleep. Really go to your damn room and take a nap.
Recommended
Azamara Journey - great choice
By: Aussie traveler
Reviewed on: 08 Mar 2018
We liked this cruise ship very much. The smaller size and fewer passengers was a real plus. All of the staff were very helpful and very friendly. Dining options worked very well. Evening entertainment was varied and very professional. We really enjoyed the regular cabaret performers and their evening shows. However, the entertainers from Feinstein's 54 Below did not live up to the hype. There were a few issues with some of the shore excursions. They tried to pack in too many sights on some occasions that limited the enjoyment of more interesting places.
Recommended
The Azamara Journey
By: Ruz
Reviewed on: 24 Apr 2018
Excellent! Great staff & great crew- Many entree choices in main dining room- especially loved Asian cooking such as dim sum lunches & stir fried dishes. Very attentive personnel. Many excursion choices
Recommended
far east
By: Mike
Reviewed on: 18 May 2018
food and staff were excellent