Oceania Cruises
Your World. Your Way.
Whoever said, "You can't have it all," never sailed the mid-size ships of Oceania Cruises. By beautifully blending elegance and luxury with exceptional value without compromise, Oceania is the world's smartest choice in vacations. Oceania's country club-casual ambiance instantly puts you at ease the moment you step aboard. The mid-sized ships sail where larger vessels cannot and an impressive staff-to-guest-ratio provide personalized service. With legendary Master Chef Jacques Pepin as Executive Culinary director, guests enjoy memorable fine dining in multiple open-seating dining venues – all at no additional charge. Oceania Cruises and Canyon Ranch have created unique, inspiring environment in a signature spa and state-of-the-art fitness center.
Insider Tip
Oceania hosts the only cooking school at sea and offers guests hands-on instruction from expert Master Chefs.

Virtuoso Preferred Supplier Since 25 May 2004
Reviews and Recommendations
Ship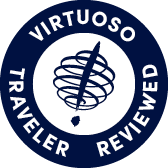 Virtuoso Verified Traveler
All reviews are from confirmed guests sharing exclusive insights
Sort reviews by
Recommended
recommend
By: Pete
Reviewed on: 16 Sep 2013
Had problems with Palace Hotel. They attempted to put 2 persons in a small double? bed when a twin was requested. Marina Culinary classes on Marina was excellent
Recommended
Highly Recommend ( with qualifications)
By: Silverback
Reviewed on: 11 Dec 2013
Staff and food was top drawer. The ship was first class. However, for us we had selected a Concierge room and found it to be cramped and lacked closet space . We were on a 26 day cruise and found it to be claustrophobic. This was our issue and not necessarily that of other people.
Recommended
highly recommended
By: Albert
Reviewed on: 08 Dec 2013
We have travelled on most of Oceania ships and are now silver members. In general, we are very pleased with the line ...its service, cuisine and personnel. We are looking forward to back-to-back cruises in January 2014 on the Riviera and have no hesitation to recommend Oceania to our friends.
Recommended
highly recommend
By: Novem
Reviewed on: 15 Dec 2013
I've taken many cruises over the years with various big name cruise lines--this was the best All the crew were cheerful, professional, helpful and nice to work with. In particular the following THREE WERE SUPERIOR AND EXPERT in their respective duties and beyond the call of their duties: Mr. Cortes, Concierge Ms, Miceli, Club representative Mr. Wilson, Maître D. Please relay my deepest appreciation and commendations.
Recommended
Recommended
By: gaver2
Reviewed on: 28 Feb 2014
My travel friend and I enjoyed our 6th cruise with Oceania very much. The food and ambience aboard is without equal in cruising. The crew were unfailingly friendly, with few exceptions. Our particular cabin stewards were helpful, friendly, excellent with the care of our room, and responded to our requests immediately. There are so many interesting programs and activities offered aboard that no one can complain there is nothing to do, or you can do nothing if that is your choice.We also appreciate the fact that the emphasis is on adult passengers and the very few children seen were well supervised by parents.We also greatly appreciated the bottle of wine that was in our room on arrival from our travel agent.........a very nice idea!
Recommended
By: EWRCALGARY
Reviewed on: 02 Apr 2014
Karina knows us well, and was on the money recommending this trip for us.The food is the best you could hope for.  Excellent restaurants, with excellent service.  the crew and staff seem genuinely happy to have you there!  The staterooms were the best I have experienced (granite like finish in the bathrooms, and a bathtub, and everything worked well.  It is a very quiet criusing crowd, and that is what my wife especially liked.  However; I would have liked seeing some younger people as well.  We upgraded to Concierge A1, but I don't think it is necessary, the staterooms are no bigger, and we didn't take advantage of the semi-private deck or concierge lounge very often. Our flights were included, but I would have preffered direct flights, as we got delayed coming home, due to weather; however we made the best of it.  overall experience 8.5 out of 10
Recommended
recommend the Marina or Riviera ships
By: e
Reviewed on: 29 Jul 2014
Food was excellent and service from ship personnel was of a high standard.  Would choose Marina or Riviera over the Insignia
Recommended
Expert Service
By: Mike
Reviewed on: 08 Oct 2014
We have come to expect excellent service from Pat Wilcock at Hurley Travel and are never disappointed. Her comprehensive approach to all of our travel needs is a first class example for others to follow.
Recommended
Sailed on her before
By: M&M's
Reviewed on: 17 Nov 2014
This was our fifth cruise on Insignia. It's like being a guest on a private yacht.
Recommended
Excellent
By: Stew
Reviewed on: 13 Dec 2014
Jackie did a great service for us and we will use her services again.
Recommended
Our 4th time on Oceania
By: B&C
Reviewed on: 29 Nov 2014
We like the small ship atmosphere, the great foods in the 4 dining rooms and friendliness of all the staff. The only thing we didn't like is how they planned our air travel. We were not happy with that aspect so next time we'll make our own booking
Recommended
First Timers
By: WeGe
Reviewed on: 23 Jan 2015
This past November, we cruised with Oceania (Insignia), our first with this cruise line. We can't say enough about the staff, food and accomodations ... Outstanding. We travelled throughout the Leeward Islands in the Carribean for 12 days and had a wonderful time thanks to the professional and friendly Insignia family. From the time we boarded the ship till we disembarked, we were treated to a relaxing and luxurious holiday. The food was delicious and the many dining venues provided a large variety of dishes, something for everyone. The staterooms were beautifully decorated and so very comfortable. We are looking forward to our next Oceania cruise this March on one of the Insignia's sister ships, the Regatta.
Recommended
Interesting itinerary on a mid-sized ship
By: Jackiebaby
Reviewed on: 23 Aug 2015
On-ship preparation for ports could be more detailed: distance to transportation; maps; etc. Onboard activities predictable. Physical layout and state of repair of ship good. Frontline staff friendly and eager to assist. All communication with passengers done through the cruise director which was not always appropriate (rationale for cancelling ports, etc). The food was varied with a heavy emphasis on fish/seafood which would not be to everyone's taste. The Executive Chef was approachable and visible throughout the ship. Meal service in all venues was excellent. Guest lecturers/presenters were mixed. Artist's Loft excellent.
Recommended
family favourite
By: Lorrie
Reviewed on: 20 Jan 2016
well done!!!!! we will dream up our next holiday
Recommended
Superb Service and Food
By: monmon2266
Reviewed on: 19 Jan 2016
Love the intimate size of the Insignia. The relaxed ambiance, exceptional service and 5 star restaurant food keep us coming back!
Recommended
Fabulous trip
By: The M&M's
Reviewed on: 25 Jun 2016
Once again we had a fabulous trip on insignia. We sailed from Tahiti to Los Angeles. A great balance of land days and sea days. We have several upcoming trips booked on Oceania which says it all.
Recommended
Great crew
By: Frankly
Reviewed on: 08 Aug 2016
Crew extremely friendly and accomadating .
Recommended
Great crew
By: Frankly
Reviewed on: 08 Aug 2016
Wonderful voyage .
Recommended
Great crew
By: ROW
Reviewed on: 06 Sep 2016
Crew was very professional - butler , cabin attendants , dining wait staff. Fellow passengers were a good mix from several countries. Ports of call were good.
Not Recommended
Oceania Transatlantic Sept 12 2016
By: J & J
Reviewed on: 05 Oct 2016
Filled in response on board this may be last time with Oceania. First cruise since Oceania changed ownership. Ship seemed the same, but noticed small differences in comparison to previous. Not usual standards and it seemed full of folks way older who needed more care . Of course they are entitled to cruise but care of such passengers harder on staff. At 68 we felt young, yet living on floating seniors home some days especially being Transatlantic. Not for us so can't recommend. Informed once on board of Norovirus. Staff worked very hard to constantly sanitize, but it diminished the experience, which is no fault of the ship. Ports were nice, especially clean and historic were Palma de Mallorca & Cartagena, both in Spain, and Funchal. Diverted from Bermuda to Nassau due to hurricane, which we understood, but an overnight in Nassau was the last straw. Bit of a dump with palm trees, and there were other possible nicer spots I'm sure that were an alternative. Nassau cheaper?
Recommended
Expert friendly service
By: Greta
Reviewed on: 14 Nov 2016
Couldn't have been better.
Recommended
Great trip
By: nancyinne
Reviewed on: 15 Nov 2016
The care taken for my special food was fantastic! The trip was wonderful. My only complaint was when the excursion to see the penguins was cancelled we were not informed that there was an additional trip available. We were sooooooooooooo disappointed when we found out there was another excursion going and that it was too late to sign up for it. Then was even more upset when they told us we could not get on that excursion and then the lady behind me in line had the same complaint (I talked to 4 other people with the same complaint...why were we not told of the second excursion!) went to the general manager and she was allowed to take that second excursion! I fell that was totally unfair! Food was great, trip was great...only dealing with destination desk was difficult.
Recommended
Lived up to their reputation
By: Sled
Reviewed on: 17 Nov 2016
A high quality cruise experience left us totally satisfied
Recommended
Very friendly crew
By: Bart
Reviewed on: 29 Dec 2016
We love Oceania and this cruise was no different. We did learn one new thing ... we like their bigger ships. We found the smaller Insignia to feel crowded. Everything was smaller, including the cabin. Still our favorite cruise line.
Not Recommended
Not the cruise I expected
By: RetiredTraveller
Reviewed on: 07 Feb 2017
The cruise was listed as 22 days with 10 sea days from Miami to Honolulu. Day 3 - Grand Cayman Island - cancelled by the captain due to weather. It was a bit nasty and he claimed the port was closed; add an extra sea day. Avoided an 8 hour stop over,slowed the ship to take advantage of the extra travel time to our next stop. Day 11 - Acapulco, Mexico - We went on the `this used to be...` tour of the city. It makes one believe that investment and tourism stopped here 20 to 30 years ago. The city was a military encampment with soldiers, checkpoints every 5 minutes. Day 13 - Cabo San Lucas, Mexico - Captain cancels the visit, arguing weather, as we sailed by the port on a 20C sunny morning. Again slowing to 13kts to take advantage of the extra time. All the appearances of a money-saving cancellation. Day 16-17 At Sea out of San Diego - Stormy seas, but the captain was plowed through them at 17 knots. Day 18-22 - Listeria or Salmonella - the big debate of those falling ill.
Recommended
Smooth Sailing
By: Art
Reviewed on: 24 Mar 2017
This was an almost perfect cruise. Food fabulous, entertainment great, staff of all types friendly courteous and over the top. Two areas where improvement is required: internet access, despite being offered as a feature, was totally inadequate. (Better not to offer if you can't deliver.) Excursion offerings could be tightened with less variety and more intensity.
Recommended
Small can be Better,but not Always
By: Jerry
Reviewed on: 21 Apr 2017
Our room was a Penthouse 2. Everything that was promised was delivered. In a few instances the crew could have been more customer positive. Even when the customer is wrong he/she should be made to feel they were right. That always did not happen. Crew should NOT argue with passenger!!! Complaints were brushed of with the common excuse. "You have to take it up with management." Who were seldom available. Ended up with need for medical help. Was SHOCKED when I received my bill. A sign said "Medical Services would have a charge." The ship's medical staff made no effort to inform me or a number of other passengers needing help abut costs. In fact I was told that if I did not pre-sign for my service, I would be put off the ship. I was confined to my room and was not allowed to cancel my wife's and my tours. I certainly believe this situation only benefitted the ship and not my rights.
Recommended
Travel with value
By: Livvy
Reviewed on: 25 Apr 2017
Our accommodation was good. The amenities on board are very nice. The Terrace Cafe, Waves, Polo Grill, and Toscana, offer good food. We were a bit disappointed with The Grand Dining Room, however. The food there was often disappointing. We've been on the Insignia two other times, and I don't recall being disappointed in the Grand Dining Room. All service people on board were kind and helpful. We felt the maitre d' and folks at reception were a bit snotty at times. We did enjoy the destinations. Oceania is good value and we will travel with them again.
Recommended
Nice small ship
By: Bev
Reviewed on: 08 May 2017
Although the cabins are a bit on the small side we still love the small ships...They are a little more intimate and we seem to meet such nice people....most of us are repeat customers so that has to tell you something....The excellent food and good service make up for the fact that the entertainment is not exceptional.....We already have 2 more trips planned..
Recommended
Med Cruise
By: Mike
Reviewed on: 28 May 2017
Fantastic Owner's Suite - superb service by the concierge Miroslav - great food!!
Recommended
Lovely small ship
By: Jack
Reviewed on: 30 May 2017
The shore excursions were excellent as was the port information. The food overall was quite good. Our cabin was the smallest one we have had since we started cruising. The ship layout was excellent and we loved the library. The staff did an excellent job We would have preferred More educational lectures. The entertainment was no more than average with the exception of the string quartet which we thoroughly enjoyed
Not Recommended
Very tired and old ship
By: B
Reviewed on: 31 May 2017
The itinerary was fabulous and the service and food excellent however apart from the soft furnishings that were updated the ship needs a full face lift. Tiles in pool falling by out Closets etc in bedroom old Very limited tv or movies on demand in room Bathroom in concierge is a cupboard!! Moved to penthouse Barroom. Enter but old plumbing and grouting Only the itinerary is worth the journey
Recommended
Great Small ship
By: Crash Gerry
Reviewed on: 26 Jun 2017
Ship and crew were excellent.
Recommended
2017 world cruise
By: 2017 world cruise
Reviewed on: 12 Jul 2017
nice. Good and timely service.
Recommended
Insignia
By: Seg
Reviewed on: 13 Jul 2017
Great ship. The finest staff at sea.
Not Recommended
Bad baths
By: macky
Reviewed on: 13 Jul 2017
The bathrooms were so inconvenient that it ruined all the wonderful things about the ship. My husband has mobility issues and could not get his leg over the tub to take a shower. He had to use the fitness center to shower which was very annoying. The rest of the ship was fine, great crew - food not as good as we were told - did like our penthouse suite, but the bathroom took away a lot of the pleasure, Never have had a bathroom so small that two persons could not use it together , Never before have I seen only one sink.. Would possibly try another Oceana ship but never the Insignia.
Recommended
North to Iceland
By: Jan
Reviewed on: 26 Aug 2017
We've done Insignia and other Oceania ships in to past, all was as expected.
Recommended
from cold to hot, small to large
By: wendy
Reviewed on: 16 Aug 2017
nice ship-fabulous service-excellent food-good cruise director
Recommended
The Best
By: Cruiser
Reviewed on: 23 Aug 2017
Oceania is my favorite cruise line.
Recommended
Oceania Insignia
By: P&G
Reviewed on: 17 Aug 2017
What most impressed us about this ship was the level of training and expertise among the crew and staff. Everyone was knowledgeable, accommodating, and exceelent in their respective roles. We also liked the interesting itinerary and use of the ship as a 'hotel' at both ends of the trip in New York and Reykjavik.
Recommended
At sea again
By: m&m
Reviewed on: 16 Aug 2017
This was our tenth cruise with Oceania and we have three more booked in the future. The food as always was fabulous. It was a nice mix of ports and days at sea.
Not Recommended
Cruising
By: shalom
Reviewed on: 09 Sep 2017
Food compares to Holland America. Entertainment & social activities less varied than Holland America. Excursions compare to Holland America. Comparable rooms with balcony smaller than Holland America. Staff more friendly than Holland America. Pricing more expensive than Holland America. Library & exercise area smaller than Holland America.
Recommended
Insignia
By: Mary Ann
Reviewed on: 15 Sep 2017
We liked the Insignia very much. The size of the ship was perfect for us -- 650 passengers. We never even had to wait for an elevator more than a couple of minutes. The public spaces felt open and beautifully decorated. Everything looked fresh. Our stateroom (veranda, deck 7) was small, of course. But we could store all our stuff, and I loved the veranda. The ship's crew was so friendly and helpful. My husband needed to keep an ice pack in the medical unit freezer for use every evening. The staff was very accommodating. The entire staff was great. The hostess in the Grand Dining Room (Mercy) remembered our name from the beginning, and she even remembered our friends from a previous cruise! The wait staff was just about perfect. And the food was Delicious, Abundant, and Exotic (when we wanted it to be). I would give it a 9.5 out of 10. The entertainment was excellent. This was a pleasant surprise since the Insignia is not a huge ship. Destinations -- great.
Recommended
Insignia
By: bennett
Reviewed on: 24 Sep 2017
Great! Great! Great! Great!
Recommended
Good Cruising
By: Oldest Lion
Reviewed on: 19 Sep 2017
The Best! Accommodations, service, food, ,etc., the best we've on a price/value basis. We will always use the if they cruise where we want to go.
Recommended
M/S Insignia review
By: Delores
Reviewed on: 28 Sep 2017
Superior service in all aspects associated with the ship. Third trip with Oceania indicates a great deal of satisfaction.
Recommended
New England Cruise
By: Virt_Satisfied_Customer
Reviewed on: 07 Oct 2017
The ship and crew were in excellent condition and provided a great cruise.
Recommended
Oceania Cruise ships
By: Sandy
Reviewed on: 07 Oct 2017
Insignia is a smaller ship that is high on great service and excellent food and presentation. We recently sailed on Insignia for a 10 day trip through New England and Novia Scotia. Due to hurricane Jose we were delayed in port in New York and missed several stops we were looking forward to, but we're thankful Jose didn't upset the whole trip. We loved the size of the ship, the variety of dining options, the entertainment and general atmosphere. The only negative we would have is we thought the staterooms were small. This doesn't matter if you are constantly on the go, but we were also looking for some private relaxation and the veranda and stateroom size was smaller than expected. This was doable for a 10 day cruise, but would have been a problem on a longer cruise. Overall except for the accomidations I give it a rating of an A.
Recommended
Insignia
By: Bernie
Reviewed on: 29 Oct 2017
Lots of fun with good food! Helpful staff except for one lady on front desk but don't have her name. Entertainment pretty good and tours had excellent guides
Recommended
Oceania is Good
By: Noper
Reviewed on: 11 Jan 2018
Always pleasant.
Recommended
Insignia
By: JeanC
Reviewed on: 04 Nov 2017
Excellent accommodations, service!!!, food!!!!, entertainment!!
Not Recommended
ship
By: JK
Reviewed on: 05 Nov 2017
We felt very confined. The stateroom was very small and the bathroom was a"walk in and back out". I'm a small person and it was difficult to turn around in the shower. The lighting was very bad and the closet was very dark and difficult to find items. It was cold and the verandah in the breakfast buffet was often closed and therefore it was very congested in the unside area. We will not take another cruise on the smaller ships.
Not Recommended
Oceania Cruise - Canadian Maritimes
By: Jim
Reviewed on: 13 Nov 2017
It was okay. The staterooms are comfortable, and the staff very helpful except for their IT guy, who was rude and condescending to those of us needing help with the internet. The entertainment was great (we especially enjoyed the string quartet), and the shore excursions that we were able to do (2 were cancelled because of weather) were fine and handled very efficiently. I was not overwhelmed by the food - especially in comparison to Windstar. We had to get off the boat two days early in Boston because of the weather, and they were very helpful in facilitating our early departure.
Recommended
Ship
By: Loren
Reviewed on: 12 Dec 2017
smaller group very pleasant
Recommended
Aboard 10/30 to 11/14
By: M&M
Reviewed on: 20 Nov 2017
This was our 11th time on Oceania. Our second on Insignia this year. The staff, food, and service are superb. The boutiques have a wide range of items. The tours were good. Only major complaint was that we were not notified of the need for Yellow Fever vaccine until it was too late to change our booking with financial penalties. Our physician recommended against it and so we stayed aboard ship when in port in Columbia. Your brochures should indicate the need for vaccines, visas, and malaria pills.
Recommended
Boarding the ship
By: Bonnie
Reviewed on: 30 Nov 2017
It was great only negative thing was boarding ship we stood in lineup for 2 and half hours which was ridiculous. 80 percent of passengers stood in line up while penthouse and up walked basically right on - need more help for the 80 percent of passengers
Recommended
Oceania Insignia 11/14/17 Caribbean/Cuba Cruise
By: Carol
Reviewed on: 06 Jan 2018
We chose the ship primarily because of her itinerary (5 days in Cuba, including 2 each in Havana and Santiago de Cuba and 1 in Cienfuegos/Trinidad) and also because she was an R7 ship, The size of the vessel was ideal, although the bathroom in our concierge level balcony stateroom was much too small. Although our cabin was well maintained, we oddly had virtually no contact with our cabin stewardess. While the food was very good, it was hardly "The best cuisine at sea" as they tout it. We ate especially well in the specialty restaurants Toscana and Polo Grille, in each of which we were entitled to two dinners. The size and layout of the ship are ideal, and the library is exquisite. There were, unfortunately, no unobstructed views over the bow, and the evening entertainment was okay but nothing outstanding. There was considerable confusion re the excursions, possibly because it was the ship's first visit to Cuba, but presumably that is not usually the case. Overall it was a good cruise.
Recommended
Our trip to Cuba
By: greeneyes
Reviewed on: 30 Nov 2017
This is our third time on the Insignia, it felt like coming home. Actually, three crew members remembered us from a cruise (on the Insignia), we were on two years before. The ship is lovely, clean and welcoming, it is furnished with class, and the crew is great. The shows were entertaining, and the dining was superb.
Recommended
Cuba - November 2017
By: John
Reviewed on: 08 Dec 2017
Extremely pleasant. First rate experience in every way. This was our thirteenth cruise on Oceania and we have never been disappointed.
Recommended
Another great trip
By: Bev
Reviewed on: 15 Dec 2017
As usual we experienced another nice time with Oceania.. Food, Service, and Pleasant Crew Members did not let us down ...Still our favorite Cruise Line....The small intimate ship is more personal...and we loved it....
Recommended
Ocean Cuba trip
By: traveler
Reviewed on: 05 Jan 2018
on board the food and service were excellent. Pre boarding documentation and shore excursions were a disaster. Ruined the whole trip.
Recommended
Cuba
By: Tom & Tami
Reviewed on: 28 Dec 2017
Been on Insignia several times, and always enjoy the cruise. Victor is a Great GM!
Recommended
Quick, easy and totally delightful
By: Sienagirl
Reviewed on: 04 Jan 2018
There are many lines that make this Caribbean run during the winter months. We have been sailing with Oceania for the past 3 years and continue to be delighted. The staff, accommodations, food, O Life program make not only the ports but the days at sea a pleasure. The Havana tour was excellent- We tend to enjoy the meals in the Grand Dining Room - this run is in warm weather and eating at the Terrace Cafe outside was wonderful. Looking forward to a crossing in November 2018.
Recommended
January 2018
By: Walter
Reviewed on: 31 Jan 2018
Our third cruise with Oceania. Excellent food, staff and service as usual.
Recommended
Ship
By: Ava
Reviewed on: 21 Apr 2018
Love the size of the ship. The staff was great from the cabin stewarts to the dining room and specialty restaurants staff to the bar staff and entertainment staff were all fantastic. They have patience of saints dealing with some of the 180 day round the world people. However the ship is looking tired but it is being refurbished in October 2018.
Not Recommended
bucket list trip
By: macthedog
Reviewed on: 15 Apr 2018
Very good--but we rate Insignia last of the Oceania fleet. BIG disappointment missing Shanghai ? due to fog but we met people in Beijing who got into Shanghai on a Princess ship about the same time. Also slow to Halong Bay where some were upset about missing the Junk cruise. Food overall was disappointing--1st time I've said that on an Oceania cruise. Note---overuse of salt and little things like lukewarm tea. Recommendation--Ask the Captain and the Head Chef to come in for a talk.