Holland America Line
Savor The Journey
For more than 140 years, Holland America Line has been a recognized leader in cruising, taking our guests to exotic destinations around the world. If you are looking for some of the most spacious and comfortable ships at sea, award-winning service, five star dining, extensive activities and enrichment programs and compelling worldwide itineraries, you've come to the right place. We are committed to our mission: through excellence, we create once-in-a-lifetime experiences, every time.
Insider Tip
The Holland America Line Culinary Council® is an innovative team of top-name chefs from around the world assembled to guide and enhance all aspects of the shipboard culinary experience.

Virtuoso Preferred Supplier Since 21 Jan 2002
Reviews and Recommendations
Ship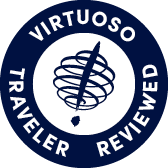 Virtuoso Verified Traveler
All reviews are from confirmed guests sharing exclusive insights
Sort reviews by
Recommended
Best Cruise Line
By: Bill
Reviewed on: 21 Nov 2013
HAL is my favorite cruise line. This is the first winter that I will not be on a cruise - still recovering from a fractured disc in my back while on last years cruise. But I hope to go again next year. I have a complaint in that I no longer get catalogs or mariner newsletters even as a four or maybe five star mariner - 04216682.
Recommended
highly recommend
By: fran
Reviewed on: 23 Nov 2013
I have been travelling on the HAL ships for more than 10 years. I have always been well cared for, well fed,& felt safe & secure wherever I have travelled in the world. HAL has become my winter home and I recommend the line to all my friends. I have sailed on the Amsterdam, Eurodam, Maasdam, Noordam, Ryndam, Statendam,Rotterdam, & Prinsendam.
Not Recommended
Westerdam too large for me
By: None
Reviewed on: 25 Nov 2013
I was upset that when my Travel Agent requested a room, on the Westerdam, with shower rather than a tub/shower, she was quoted a rate which was higher due to the shower.(Smallest one I have ever seen) My agent was not given a choice of a stateroom with both tub and shower. I was aft but once on board I found out that there were separate showers midship and people didn't pay what I did for the stateroom I was assigned. Thee ship is too big for my taste. Too many bars.
Recommended
Recommend
By: Jan
Reviewed on: 27 Nov 2013
We enjoyed our cruise on the Zaandam but there were some problems as it had just come out of drydock. The air conditioning was the worst as in some areas of the ship you nearly froze it was so cold. Overall the ship was in good condition and the staff very helpful.
Recommended
highly recomended
By: leo4
Reviewed on: 09 Dec 2013
Recommended
By: Not provided
Reviewed on: 15 Dec 2013
I prefer smaller ships myself but it was a nice ship for those who don't mind the extra people.
Recommended
A wonderful Cruise
By: Greg and Deb
Reviewed on: 26 Feb 2014
We had the time of a lifetime.  It was a wonderful cruise.  The service, the food, and the entertainment was awsome.The education on board regarding Antarticia and the wildlife, fish and birds was so good.  Thank you for everything. 
Not Recommended
The Tender Trap
By: BillT
Reviewed on: 10 Mar 2014
We spent more time waiting for or riding tenders to shore than we did on shore.  The whole system was a nightmare, and it only got worse as the cruise proceeded.  You should avoid Holland America, and go on a good line like Regent Seven Seas
Recommended
Ours was the last voyage before Westerdam got a much needed refurbishing.
By: Cap'n George
Reviewed on: 04 Apr 2014
Our first Holland American cruise for a partial transit of Panama was delightful.  This cruise to St. Martin, Grand Turk and San Jose didn't measure up.  Grand Turk is a desolate, barren island.  Why even stop there? There were five cruise ships docked at St. Martin at the same time. It was wall to wall tourists in what once had been a quaint Caribbean village.  The dock in San Juan was an easy walk to the old city.  Wonderful.  The stateroom felt like Motel Six.  Reservations for dinner were hard to get.  The room steward did his very best, but was way overworked.  And, compared to an all inclusive Regent cruise, we felt constantly nickeled and dimed.  Even an after dinner espresso cost extra.  Regent costs more, but when everything is added up, the difference is not that great, and the experience is a good two or three steps up the ladder of excellence. I might do a HAL cruise again, but only on a recently refurbished ship.
Recommended
The Iteneriary is fabulous
By: patrish
Reviewed on: 09 Jun 2014
The places the ship was stopping was our reason for booking.  The food is just ordinary.  The crew were all fantastic.
Recommended
A Peaceful Cruise
By: Cliff-72
Reviewed on: 27 Jul 2014
This is our second Holland America cruise and we definitely woulds recommend this line for those seeking a quieter, more peaceful cruising experience with an emphasis on elegance, luxury and detail.
Recommended
Great Service
By: Sug
Reviewed on: 21 Sep 2014
This is my seventh cruise with Holland America and I have no desire or reason to think about using another cruise line. We love the smaller ships that Holland America provides. The service has always been excellent - always a smiling face to greet you anywhere you are on the ship. They always go out of their way to accommodate your every need. I am always glad to sing the praises of Holland American when anyone asks which cruise lines I would recommend. Looking forward to many more cruises - starting with May 2015 to New England!!!
Recommended
Consistent service delivery
By: fran
Reviewed on: 29 Mar 2015
Service remains high which is a standard for HAL. They still deliver the world but less grand than the last time I travelled it. The programs aboard are run as efficiently as in past years and staff at all levels make every effort to deliver service to assure customer satisfaction I spend my winters aboard HAL ships but will not repeat this voyage again preferring to book shorter trips back to back where I feel I get better value for my dollar
Recommended
Outstanding staff
By: Ed
Reviewed on: 04 Jun 2015
The Amsterdam is blessed with an outstanding Captain, Hotel Manager, Cruise Director, and a staff that provides more smiles per nautical mile than any other ship on the high seas.
Recommended
Excellent service
By: Mike & Donna
Reviewed on: 22 Jun 2015
Employees went all out to make the cruise a wonderful experience
Recommended
Great trip
By: FRED15
Reviewed on: 17 Jul 2015
Excellent ship,customer service and food. Clean with wonderful amenities for suite holders. Staff professional,courteous and willing to help and answer any questions. Food was good with many choices. I would definitely cruise with Holland America again
Recommended
Alaskan Paradise
By: First time cruiser
Reviewed on: 17 Jul 2015
Thank you Holland America for an amazing cruise, where the memories will last a lifetime!!!
Recommended
Very Friendly Service
By: Dev
Reviewed on: 31 Aug 2015
Very pleasant room service staff. We felt greatly pampered. Recommend choosing Neptune Suites for all. Easily accommodates a family of 4 and great balcony views. Lounge and concierge services available all the time with great healthy snack choices on the same floor was so convenient.
Recommended
Holland America means comfort and service
By: Cruisin'Carrie
Reviewed on: 22 Nov 2015
Our recent 47 days on the ms Amsterdam was the very enjoyable experience which we have come to expect from Holland America. While one of the mattresses could have been better our wonderful cabin steward made improvements on it using carefully placed extra towels. I cannot say too much about our cabin steward, dining steward, administrative staff. All were wonderful, very accommodating and eager to answer your smallest need or concern. The food was excellent and it is good to see the strides which they are making toward encouraging people to eat more healthy foods and volumes of food. Holland America has become our preferred cruise line and we are looking forward to our next cruise with this line next year.
Recommended
Fun Older Crowd
By: Lainey
Reviewed on: 06 Jan 2016
This is not my favorite HAL ship but it was good .. no problems with anyone. Our steward, Nyoman, was the best we've ever had.
Recommended
trip
By: konnie
Reviewed on: 11 Jan 2016
love it been on it before
Recommended
Love it!
By: BrandB
Reviewed on: 12 Feb 2016
Perfect Cruise.
Recommended
Great crew and staff
By: Jan
Reviewed on: 05 May 2016
I do not sail on any other cruise line except Holland America
Recommended
Friendly, efficient, helpful
By: Ilse & Dieter
Reviewed on: 06 May 2016
Bridgett is prompt in following up our calls and email. Always friendly and helpful in solving problems.
Recommended
2016 World Cruise
By: Rick
Reviewed on: 05 May 2016
The MS Amsterdam is a very well maintained ship and is a very good size, not too large or too small.
Recommended
panama travellers
By: happy cruiser
Reviewed on: 26 May 2016
We had a wonderful time on our cruise through the Panama Canal....the staff and crew of the ship were so helpful and friendly at all times, and we enjoy being on the smaller ships as it is easier to meet and greet our fellow passengers. Entertainment nightly was great...a time to kick back and relax while watching the Amsterdam Singers and Dancers, and the many different acts in between. interesting ports of call all the way up the coast from the canal right to our home port of Victoria.....I highly recommend Holland America to everyone I talk to.....and we look forward to travelling again with them in 2017 and beyond.
Recommended
Trip Review
By: Jackson 2
Reviewed on: 12 Jun 2016
Very pleasant trip . The ship and crew were first class. Should have been advised in advance of the $12.50 per day room charge. As this was my first trip in several years I was surprised to see this at the end of the trip.
Recommended
Great ship and staff
By: Sue
Reviewed on: 03 Jun 2016
I would go on this ship again Sue
Recommended
Lovely and Comfortable
By: Delta Sis
Reviewed on: 03 Jun 2016
The cruise ship was lovely and especially the Suite! The cabin stewards and consigners were fabulous!!! We enjoyed the Neptune Suite and snacks. When we needed anything they were on top of it! The food and service was very good overall. It was an A plus vacation!! Thank you!
Recommended
The Amsterdam is the best!
By: BarbL
Reviewed on: 01 Jul 2016
We enjoyed our cruise to Alaska on this ship. The service was impeccable, and there was a very gracious staff. We can't think of one single thing to complain about! We liked the size of ship, with 1,300 passengers aboard. Since we are seniors, we do not need many of the amenities, but there was certainly everything a person could want. We would take this ship again on another cruise!
Recommended
Very friendly service with a smile!
By: Golf Lady
Reviewed on: 01 Jul 2016
The ship had comfortable accommodations -- beds were good and bathroom had a small bath tub!. Very organized, never really had to wait in long lines for anything.
Recommended
The ND friendly expert service!
By: Cherry Dee
Reviewed on: 04 Jul 2016
The Holland America cruise was enjoyable! All the services on board were outstanding! The staff were helpful and friendly and did a great job!
Recommended
FUN FUN FUN!!!
By: Redhead
Reviewed on: 28 Sep 2016
Beautiful ship! Everyone was friendly, courteous and couldn't do enough for you. It was a wonderful cruise and BIG fun! Our steward, Rio, was absolutely marvelous and we enjoyed his towel "animals" every night! Fantastic food, activities and fun, fun, fun every day and night.
Recommended
best ship in the fleet
By: Tim
Reviewed on: 23 Nov 2016
Amsterdam is by far the best ship with Holland America. The crew from the Hotel Manager on down are the friendliest and most available for person to person discussions with the passengers. All crew members are very busy but the smiles on their faces and their helpfulness is what makes Holland America and Amsterdam different from the other "mega" ships.
Recommended
Great service
By: Nancy & Bruce
Reviewed on: 15 Dec 2016
Outstanding crew, outstanding service, great value, great ship
Recommended
Ms Amsterdam
By: Doug
Reviewed on: 04 Jan 2018
Overall good - a few snags that got worked out
Recommended
Good Ship
By: Wayne
Reviewed on: 16 Mar 2017
Other than colds we got, it was a great and we had a good time. We were upgraded to the Neptune Suite which obviously helped. One thing I do not understand is why we were wait listed so long for the late sitting. When we got to our table for 8-10 people, we were the only ones at the table and there were lots of other empty tables around as well. We were also upset on the wine packages and where they can be used. We purchased a 24 bottle package for our 17 day cruise. We had planned, like on our 35 day cruise on the Rotterdam last summer, to have some of it delivered to the Crow's Nest. While we continue to have other drinks in the Crow's Nest (martinis/Rusty Nails) we did not anticipate any problems. Then we were told we could not have the wine we purchased delivered to the Crow's Nest, only in the dining room or or cabin. We were also told the this applied to all Holland America ships even though they were kind enough to do so in July of last year.
Recommended
Too old
By: W&P
Reviewed on: 11 May 2017
A thorough renovation is required.
Recommended
round the world cruise
By: hollybaby
Reviewed on: 05 May 2017
Excellent. Doctor good when I was sick. Food in dining room excellent in taste and presentation and amount. Shore trips expensive. Some good, some could have been better. I really appriciated the ones planned by this travel group. Especially Malta. This cruise had lots of classes on the sea days. I enjoyed watercolor, sketching, Bridge, and the lectures. the Window 10 classes were excellent. A fellow traveler organized a group that knitted 150 baby blankets and The HA president came aboard for days to make sure the trip was all we wanted. He even rounded up 6 male dancers for the single women wanting to dance more.
Recommended
Comments
By: Mr. T.
Reviewed on: 07 May 2017
Relaxing and enjoyable.
Not Recommended
World cruise
By: icknthick
Reviewed on: 07 May 2017
Disappointed !
Recommended
Holland
By: Raf
Reviewed on: 05 May 2017
Staff is very friendly. Front desk was very accomadating when my a/c would not turn off. They found me a very nice cabin on the same deck similar to the one I was in.
Not Recommended
Not Grand
By: jimmy
Reviewed on: 05 May 2017
Ship needs overhaul. Staff Excellent Food average to poor
Recommended
2017 Grand World Cruise
By: Erik
Reviewed on: 05 May 2017
Very satisfactory.
Recommended
World Cruise
By: Sponje
Reviewed on: 05 May 2017
Very good. Food was outstanding. Support staff fantastic. Loved all who took care of us on the trip. Negative, room was flooded next to the last night. All stops were wonderful, and tours very wonderful experiences. Ship needs some upgrades but all and all wonderful.
Recommended
Ship
By: Incognito
Reviewed on: 05 May 2017
I had a great time
Recommended
Amsterdam
By: Jane
Reviewed on: 05 May 2017
This ship is my winter home. I love the Amsterdam and its crew.
Recommended
Recommendation
By: Al W.
Reviewed on: 05 May 2017
Awesome, fun, educational, filling (food), entertaining, spoiling...
Not Recommended
Ship Review
By: Don
Reviewed on: 06 May 2017
We really enjoyed the cruise but the condition of the ship left a lot to be desired. It really needs an overhaul and update. There was a strong odor throughout the ship during the whole cruise. We had to move cabins once because of the strong gas odor in our cabin. Many people were coughing throughout the cruise. I think there is a mold problem or some sort of something in the air on this ship.
Recommended
World Voyage #8
By: residenr cruiser
Reviewed on: 05 May 2017
Excellent, as expected, I spend 4 months on this ship nearly every winter.
Recommended
Great crew, diminishing Grandness
By: jtull
Reviewed on: 05 May 2017
Over the years the Grand Voyages aboard the Amsterdam have become less grand. For those who have cruised her before the changes are obvious. For those experiencing their first time on the Amsterdam it is still a positive enough experience to please. The staff and crew are outstanding. The product is being sterilized by Seattle in an effort to make every ship uniform which is preventing the staff from living up to their potential which was evident in previous years. Congratulations to Mr Ashford and CCL Corp on the financial success of those changes. Many of us mourn what we have lost. Will probably cruise with them again as our decisions are based on the itinerary and the care of the staff and crew are among the best on the seas. I guess Seattle wins.
Recommended
sailing on amsterdam
By: jack
Reviewed on: 13 May 2017
A good ship and great crew
Recommended
Amsterdam (ship)
By: Mouse
Reviewed on: 06 May 2017
It was more than I expected - a lifetime experience. Wonderful Staff lead by excellent leaders.
Recommended
2017 world cruise
By: sirdara
Reviewed on: 10 May 2017
The staff and crew always ensuring that we were comfortable. There were 3 disappointed occurrences. 1) I had a positive confirmation to have family members visit and spend a day on board when we were in Mumbai, India on Mar 18th. On Mar 10th I inquired how to bring the family on board? They informed me that the Mumbai port authoritys have refused any visitors to come on board. The ship knew about this change in February but did not inform me. why? 2) A tour in Colombo Shri Lanka, The bus driver could not get to the ship. They had to call someone who took us to the ship at after 7:30pm while sail time was 6pm. 3) Tour "Wadi Rum" for Wednesday March 29th. We got on a bus at 9am and people sitting passed the halfway of the bus could not hear anything from the tour guide. We complained the guide called his boss who informed him that was all they had., the complaint was noted down but I got nothing, another passenger that was with us got a 50% refund of the tour charge. Me?
Recommended
Holland America's Amsterdam
By: HAL Cruiser
Reviewed on: 05 May 2017
There are changes afoot at Holland America that impact the passenger experience but the staff and especially THE CREW make sailing on the Amsterdam a good experience.
Recommended
Panama Canal Cruise
By: Annmarie
Reviewed on: 20 May 2017
We had a wonderful time on the cruise. We enjoyed all the excursions that we booked through Holland
Recommended
alaska
By: lordot
Reviewed on: 30 May 2017
very good service from the staff. There were alot of extra charges for things not included
Recommended
Cruising, the Only Way to Relax and Really Enjoy Living
By: richdan
Reviewed on: 12 Jun 2017
We enjoyed many activites, excellent food and wonderful entertainment.
Recommended
14 days in Alaska
By: Yknot
Reviewed on: 26 Jun 2017
The itinerary was great with 4 sea days and two glacier days in the 14 day trip. The size of the ship with 1300 guests was large enough to be smooth but small enough to have an intimate feel.
Recommended
Not the best Amsterdam Experience
By: Jack
Reviewed on: 28 Jun 2017
Just since last December, in the same cabin, things had been changed; not for the better. When I noted that the power button on the TV remote did not work, I was told to use the button on the back of the set. The electrical 110 volt power supply was different. Luckily I was able to use the polarized 2 prong battery changer without having to rework the set-up.
Recommended
Great ship and itenarary
By: MJG
Reviewed on: 24 Jul 2017
We had a great time. The staff was excellent. Always helpful. If you are cruising to Alaska, the 14 day HAL Amsterdam is the best. it goes to several ports like Homer and Kodiak that few cruise ships visit. Also the 5 at sea days gave us plenty of time to take it easy and visit the gym. The food was good and you could eat almost 24 hr a day if so inclined. Our cabin was 2644 on the main deck. Quiet and easy to access the elevators. There were on abundance of areas to sit and read, like the Explorer café. The ship never seemed crowded. The entertainment was very good. We liked the Promenaded deck the runs around the entire ship. Like many other cruisers walked a few miles most day. I highly recommend the Amsterdam
Recommended
An Excellent 14 Day Alaskan Cruise
By: Dakota 400
Reviewed on: 24 Jul 2017
Each day was as good as or better than the day before on this cruise. Given the cool, rainy weather Alaska has been experiencing, our cruise brought them good weather in all of our ports for all or most of the day. King Neptune must have been very happy (or on vacation) because the seas were very normal with the Gulf of Alaska during part of one day being like glass! Even our Captain was pleased with the weather. I enjoyed every tour I booked and felt all were well worth the money. Entertainment varied from poor to very good. Cuisine in the MDR was very good to excellent with menu selections never before seen on a HAL menu (i.e. soft shell crabs). My experiences at the Pinnacle Grill on any HAL ship vary from Very Good to "why did I bother going". Amsterdam's PG disappointed me, but others love it. Ship was clean and well cared for, but, it is obvious that a major dry docking is needed to update her facilities. She has an excellent, friendly crew!
Recommended
lovely ship
By: Jo
Reviewed on: 31 Jul 2017
I enjoyed my cruise very much. Yes, there are a number of things that need to be repaired or updated, but they are minor (in the grand scheme of things), like refinishing the bottom of the bathtub in my stateroom. The new stands/vases for the lovely flowers aboard ship are wonderful and elegant.
Recommended
Review of cruising on the m.s. Amsterdam
By: Orlin Stansfield
Reviewed on: 24 Jul 2017
We always enjoy cruising on the m.s. Amsterdam. On this recent cruise to Alaska the facilities were in good condition and the staff gave excellent friendly service. On the days we cruised by the Tracy Arm and Hubbard Glaciers we were particularly happy that Captain Fred Iversen took took the Amsterdam in very close to the face of the glacier and we got terrific views of calving and other features of the glacier. The ship always arrived at the itinerary ports on time which was good for coordinating with private tours that we occasionally arrange. This was our third cruise to Alaska and the best one yet.
Recommended
Alaska 2017
By: Rusty
Reviewed on: 24 Jul 2017
Comfortable. Well appointed with plenty of lounges for relaxing onboarf.
Recommended
Alaska
By: Rod
Reviewed on: 24 Jul 2017
The Amsterdam is well maintained despite its age. Great crew devoted to giving a fine cruise experience.
Recommended
ship & crew
By: butzy3
Reviewed on: 12 Aug 2017
Overall the ship was great but showing its age in certain areas. All crew members were exceptionally polite and willing to please.
Recommended
Cruise ship
By: Cruise
Reviewed on: 18 Aug 2017
Very enjoyable. Excellent servers and food in dining room, HAL club for kids was wonderful.
Recommended
Amsterdam
By: Jersey Girl
Reviewed on: 16 Sep 2017
Okay. World Cruising is less of a pleasure than it was ten years ago.
Recommended
ship
By: Ann Marie
Reviewed on: 17 Sep 2017
Holland has curtailed some of their daily activities on board but has a good deal of offerings for passengers.
Recommended
Sharon is the greatest agent ever
By: Dave
Reviewed on: 28 Dec 2017
Wonderful experience
Recommended
Grand Asia and Far East Cruise
By: Sandy
Reviewed on: 28 Dec 2017
We enjoyed our 80 days on the Amsterdam. The crew on the Amsterdam is wonderful........They are always happy and at your service. We had wonderful dining, room and wine stewards. We were disappointed we missed a couple of ports due to weather; however, Capt. Iverson's first priority is to keep everyone safe. We were re-acquainted with several of the passengers we had met on 4 previous Grand cruises. The buffet at the Lido had wonderful assortment for both breakfast and lunch. The Canaletto and Pinnacle were always a nice change. There were some plumbing problems on board; however, we were lucky and escaped those. All and all a very enjoyable trip....
Recommended
Favorite ship
By: Tim
Reviewed on: 04 Jan 2018
Excellent --- the best run ship in the Holland America fleet
Recommended
Perfect size ship
By: Jack Miller
Reviewed on: 04 Jan 2018
While 80 days may seem long to some, it was shortened by the activities offered and the outstanding crew. With only approximately 1000 passengers, you get to know many people. Meals were excellent and of a perfect size, not too large or overpowering. This ship and perhaps the entire line caters to the older passenger. Will I sail HAL again, Absolutely!
Recommended
Ship
By: Ray
Reviewed on: 04 Jan 2018
The Amsterdam is showing her age, but HAL has upgraded the public spaces with new carpeting and many cabins will be updated during the dry dock at the end of the 2018 World Cruise.
Recommended
Grand Asia and Pacific Voyage
By: Cupcake
Reviewed on: 05 Jan 2018
Fabulous! Wonderful crew and itinerary. Outstanding entertainment
Recommended
MS Amsterdam
By: Tom
Reviewed on: 30 Dec 2017
This was our second Grand cruise on Amsterdam and we were not disappointed with the ship or crew. The service was great and the food was outstanding. Several ports of call were cancelled due to weather conditions with safety in mind. We appreciated their conservative approach to cruising. Our room stewards were the best we have ever had. The entertainment was about average except for the ship's singers and dancers who were outstanding.
Recommended
Remembering the Amsterdam
By: Danner
Reviewed on: 28 Dec 2017
I became fond of saying: "every day's a holiday on the Amsterdam." The staff was remarkably adept in providing top notch service, and their ability to memorize names and greet guests accordingly was simply legendary! All manner of dining was executed with the utmost care for the guest experience to be delightful. Many of us became very fond of those who catered to our Dining Room meals. I was grateful for the personal touches my cabin attendant tried his best to attend to. This level of service is what distinguishes GREAT from good!
Recommended
Albert
By: Albert
Reviewed on: 05 Jan 2018
Excellent and also the lectures
Recommended
Luxury on the Seas
By: Amsterdam
Reviewed on: 28 Dec 2017
80 days of being with the best crew ever. We do so miss them! Ship was elegantly decorated for Christmas! Our hosts, Tom, John, & Jean were amazing - helped so many with their problems. Hosted several parties which helped us meet eachother. We are glad that this could be our 3rd trip on the Amsterdam.
Recommended
Best Crew
By: Buster
Reviewed on: 03 Jan 2018
Excellent. Best crew ever.
Recommended
Virgin Voyager
By: Dale
Reviewed on: 27 Dec 2017
We loved the Amsterdam. We had enjoyed a 7 day Alaskan cruise on this ship a few years ago and it still looked great. Just the right size to get to know most fellow guests on such a long voyage. Food and service were outstanding.
Recommended
GA
By: Neil
Reviewed on: 28 Dec 2017
Highly recommend.
Recommended
the ship
By: adam & eve
Reviewed on: 05 Jan 2018
very good as all of our stays on Holland American ships
Recommended
More Cruising
By: J D
Reviewed on: 11 Jan 2018
Very Very nice......everything was attended to so well...our cabin guys worked their tails off to please us and make sailing very enjoyable. This trip was very relaxing and informative .......we are looking forward to cruise on the Amsterdam again
Recommended
Panama Canal
By: Holiday17
Reviewed on: 18 Jan 2018
Food was very tasty, crew was very pleasant. Going through the Panama Canal was amazing!
Recommended
Pleasant travel experience
By: Jack Feldman
Reviewed on: 18 Jan 2018
I enjoyed my time aboard. My cabin was better than expected and well maintained. The food was very good. I enjoyed the entertainment for the most part. The staff was friendly and helpful especially my waiter in the main dining room and the staff at the front desk. I especially enjoyed the Italian violinist. I took three excursions of which two were excellent. One in Costa Rica did not include the expected train ride and I did not like either my guide nor the boat trip through the Mangrove. On the whole I enjoyed the cruise and have just booked another cruise.
Recommended
World Cruise Take It !!!
By: win
Reviewed on: 11 Feb 2018
I enjoyed every minute - every day. The World cruise was great!
Recommended
Holland America.
By: Woodi
Reviewed on: 24 Feb 2018
Lovely cruise, great room and food and interesting activities
Recommended
Mostly Good
By: Wayne
Reviewed on: 21 Mar 2018
Overall, we had a great time and enjoyed ourselves. We wish they could do more with the temperature controls so it wasn't so cold in certain areas like the Crow's Nest where all the women staff were shivering at times. This was sad. Of course the usual complaints with the WiFi which is very expensive and doesn't work have the time. And I still would keep asking why they can't offer the wine packages in the lounges and bars like they have done in the past. But the primary reason we like Holland America is the great staff and that should never change. However, we are now planning on trying a few other ship lines (Viking and Regent) so we won't be nickeled and dimed to death.
Recommended
Sailing the south pacific
By: Katem
Reviewed on: 03 Apr 2018
It was wonderful. The multicultural crew couldn't do enough to make sure that we were safe and enjoying ourselves.
Recommended
Good value
By: Ginny
Reviewed on: 11 Apr 2018
I had a very good time on the ship and enjoyed my time. There were lots of various activities. I couldn't say enough about the captain and the crew. They were 100% and that is 100% of the time.
Recommended
Holland America Amsterdam
By: Rich
Reviewed on: 07 May 2018
We enjoyed our voyage. We especially enjoy the mid-range sized ships that Holland America offers. If you are looking for a smaller ship with great staff, this ship is for you.
Recommended
Comfort on the Seas
By: Janmcn
Reviewed on: 06 May 2018
The Amsterdam was fantastic for this 113-day cruise! Plenty of quiet spaces if you wanted them but many activities all day long if that was what you sought. Lido staff (port side) was wonderful...so good we spent only a handful of days in the MDR. Loved the large library with a wonderful assortment of books...never used my loaded Kindle. Even though the ship was immediately going into dry dock, we never felt that maintenance was lacking. The entire crew from Captain to laundry to the woman cleaning the mid-stairway were top notch. Look forward to another cruise with them!
Recommended
Cruise Ship
By: Fly High
Reviewed on: 07 May 2018
The trip was fantastic. The crew is the best in the industry. We had a wonderful time.
Recommended
Grand World 2018
By: Cathleen
Reviewed on: 13 May 2018
Wonderful shore excursions, shows on the Amsterdam were great , dining wonderful , Canaletto great! Wonderful staff throughout the ship. All employees :Captains staff of Officers , Hotel &diningroom staff ,electricians, engineers computer staff, Office, great laundrystaff Great cabin service great Chorus.. singing group great knitting group great aft deck pool 🏊‍♀️ great lido food ..
Recommended
Sweet midsized ship
By: Ksn
Reviewed on: 14 May 2018
This ship is older for sure. But it is currently undergoing renovations. Regardless, it is a delightful ship. Just thebeight size for meeting people and seeing people yiubhave met but big enough to be able to do your own thing. At an occupancy of around 1,300, it isn't like the giant ships where thousands of people are eating or getting off at the same time. I love this ship. And it is old elegance.
Not Recommended
World cruise
By: Famousjudy2@gmail.com
Reviewed on: 07 May 2018
Too many plumbing problems...leaks!!!
Not Recommended
Amsterdam
By: Flash
Reviewed on: 06 May 2018
A lot of people, including ourselves, are totally fed up with HAL & are now shopping for a new cruise line.
Recommended
Travel
By: Mando
Reviewed on: 08 May 2018
Good time. Priorities are the library, sports (Ping-Pong, Pickle Ball).
Recommended
The cruise
By: World Travelers
Reviewed on: 07 May 2018
It was't A ten , there was some major problems the ship had during the cruise which were corrected. However they have to address tendering, tour boarding , and internet system was outdated. However given the distractions we will give a 8.5 rating on this Grand Voyage Cruise
Recommended
HAL is the best
By: Miriam
Reviewed on: 14 May 2018
All in all we had a wonderful time with many gratifying activities. It would take too long to list all the events and lectures we loved, suffice to say it was a cruise we will cherish. and look forward to many more. The staff are superb.
Recommended
2018 Grand World Voyage
By: Chuck
Reviewed on: 07 May 2018
The condition of the ship, including our stateroom, was excellent. The cuisine was excellent.
Recommended
The best of the fleet!
By: Dodie
Reviewed on: 14 May 2018
The ms Amsterdam is my favorite ship...although it's the only HAL ship I've been on as an adult! The size is perfect, most of the passengers were friendly (always a couple I'd like to see go overboard!) , the food was delicious, the stewards were excellent, my second cabin was excellent, and I'm one lucky lady to be able to afford to sail on her! Great job, Holland America! My first memory of being on HAL was the Rotterdam. I threw a Mateus bottle into the ocean (not in the English Channel, but rather half way between NY and Holland). In the bottle was a note with my name and address on it. About 2 years later I received a letter from a man in Belgium, and we became pencils. My younger sister did the same thing and also got a response. Her penal is from Wales, and we are still in contact with the family now...50+ years later! Thank you, HAL, for the opportunity to broaden my horizons beyond my wildest dreams!
Recommended
My Home Away From Home
By: blondedawg
Reviewed on: 06 May 2018
While some may complain repeatedly about the age of ms. Amsterday, it's her size and crew that make her special. We had wonderful service, great staff, and an adventure around the world.
Recommended
Home away from home
By: Joan
Reviewed on: 14 May 2018
We have been on the MS Amsterdam - the flagship of the fleet - several times. We enjoy the size (about 1200 passengers plus crew). Big enough to have lots of entertainment and relaxation space but smaller on number of people. On the World Cruise, everything was superb. Great staff & crew, entertainment & ports. The ship was going into dry dock after the cruise to update & take care of ongoing maintenance items so keeping the ship up too.
Recommended
Grand world Voyage
By: Franky
Reviewed on: 13 May 2018
Cruise specialist made it great.