Our site is currently being upgraded with new features. Editing, adding, and deleting functionality has been temporarily disabled.
Travel Specialties
Interests
Family Travel
Ocean Cruising
River Cruising
Selling Travel Since
1974
My Background
I've been in the travel industry over 35 years, have traveled to over 100 countries and sailed on 300 cruise. I particularly enjoy helping clients select the perfect cruise, but my heart belongs to India and Africa.
Most recently I visited Paris eating, drinking and taking in all the sights.

Places I Have Traveled
Reviews and Recommendations for Gina Morovati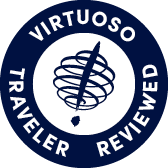 Virtuoso Verified Traveler
All reviews are from confirmed guests sharing exclusive insights
Sort reviews by
Recommended
Enjoyable experience
By: Marv
Reviewed on: 10 Nov 2014
We had a great time. The lunches had the nicest variety of most of the ships we have sailed. The new Retreat Section in front of the ship had the pool on the same level and was quiet and an only adult area. We signed up for her sister ship The Regal.
Recommended
Thanks Gina
By: J&K
Reviewed on: 20 Dec 2014
Gina proved to be an excellent source for valuable information and prompt support for us on our first Crystal cruise! Made the process seamless.
Recommended
Excellent
By: lawnrocket
Reviewed on: 18 Dec 2014
A great person and excellent help with planning vacations
Recommended
Had a really great time
By: James
Reviewed on: 26 Apr 2015
Our cruise was really enjoyable. The accommodations were quite nice and roomy and the staff was very accommodating. The ship is not geared for guests that like to dance as the dance floors were very small and the band's repertoire was not very broad when it came to "rock and roll" selections. The meals were very good and the specialty dining areas were quite nice. However, there was not an Italian restaurant selection other than a buffet...in which I do not participate as I detest buffets with large "public" groups. The open dining concept meant that it was difficult to develop a relationship with the wait staff, a factor I enjoy on other cruise lines. The tours were very obviously well planned but the distribution of segments of a population of 700+ made the start of the tours somewhat hectic. A lovely time all in all, made better by the assistance of Gina, our exclusive cruise consultant.
Recommended
Expert friendly service
By: Len
Reviewed on: 29 Apr 2015
Gina is a pleasure to work with. She is dedicated to making the client have an enjoyable trip
Recommended
Friendly efficient service
By: Darla
Reviewed on: 01 May 2015
I recommend Gina to everyone
Recommended
Nomo Tauck
By: AB
Reviewed on: 11 May 2015
Its not really fair to rate this past trip as the motorcoach was stricken with a " norovirus" which sickened the majority of the passengers.
Recommended
Good service once again
By: Faith
Reviewed on: 19 Jun 2015
We have dealt with Gina of North Star Cruises for quite a few trips. She takes the time to listen to our wishes and gives advice where needed. We won't hesitate to use Gina for our future travel.
Recommended
TRIP TO HVAR AND PITVE
By: EDDIE
Reviewed on: 17 Jun 2015
Marian and Lewis were most professional and fun to be with. They planned a wonderful tour of Hvar; and, a super fun bus trip thru the countryside to the town of Pitve where we had a private tables for our group. It was fun to seel the vineyards and olice groves along the way. For lunch we had lovely wines to go with the seabass that was served. We could actually from our tables look down and see the seacoast. What a wonderful lunch they planned for us. As usual I had several glasses of white and red. They were both excellent. Next time Virtuoso plans a function on ship or on shore. Count me in.
Recommended
Royal Caribbean - Liberty of the Seas June 4-13, 2015
By: Steven
Reviewed on: 18 Jun 2015
This was our 28th cruise, all but 4 on RCCL. This was a 9-day cruise: 4 ports; 5 sea days. Over half of the passengers were Royal repeaters. 1st time on this Freedom Class ship. We have previously been to all ports so we spent only a little time on shore. The entertainment was seriously outstanding. We loved the dancing at Boleros. Tried the FlowRider and had a ball! Crew were exceptionally courteous and attentive. Food and dining were very good although we missed the Asian cuisine for breakfast in the Windjammer. This is our perfect vacation. Toni, Gina, and Mike at Northstar Cruises are true professionals and have always provided good advice and service and are very attentive to our needs.
Recommended
Excellent, excellent, excellent in every way!
By: Susan
Reviewed on: 23 Sep 2015
Gina was a delight to work with.She arranged everything from my flights, to my cruise, my land travel.Cruise and excursions exceptional.There were no hitches.All went as planned.Allowed me to relax and just enjoy my experience.Which I did!I had never been to Italy before and it had long been a dream.My hotel in Siena was fabulous as was my hotel in Florence. My driver from Siena to Florence was a woman with many years of experience who lived in Florence.She took me through the Chianti wine country and arranged for a private winery tour and lunch independent of any request of mine.Delightful surprise.My guide for my walking tour of Florence was a wonderful woman, again with many years of experience, who knew her history and art as well as shopping areas.She also had a great sense of humor and interesting stories about living in Florence which she had most of her life.The only difficult thing was leaving.Gina was architect of this wonderful experience.
Recommended
Expert, friendly service!!
By: Anna
Reviewed on: 18 Sep 2015
Gina is a wonderful advisor and is very helpful and informative. Everything she does is done in a very timely manner and her friendly demeanor makes her easy and a pleasure to work with. We would very much recommend Gina to our friends and family.
Recommended
Warm, knowledgeable, helpful
By: HB
Reviewed on: 28 Oct 2015
At this point, I wouldn't plan a cruise without Gina. She's generous with her time and her suggestions and guidance are exceptional. My husband and I both trust her to best serve our interests. She's the best
Recommended
BEST CRUISE EVER
By: EDDIE
Reviewed on: 16 Oct 2015
Gina did a great job on planning this one. Gina is superwomen travel agent. We love Azamara this our second with them. Their personnell were tops. They quickly learned everyones name! We especially loved our excursion to the HOLLY LAND. It was just super. Two days and one night in Jerusalem. Can not wait until our next cruise with AZAMARA being at top of list.
Recommended
The Best
By: Mrs goren
Reviewed on: 21 Oct 2015
Everything was just terrific about our whole trip. Gina is our go-to gal.
Recommended
Gina Morovati is the Best!
By: brookridge
Reviewed on: 29 Oct 2015
Gina and her associates at Northstar Cruises have provided us with excellent service for the past ten years. We always feel confident that our travel plans will be exactly as represented, with no "surprises" along the way. She is always helpful and happy to answer our (important or not-so-important) questions.
Recommended
First time Crystal Cruiser
By: Pat
Reviewed on: 19 Nov 2015
Hi Gina, All went better than well. Really terrific! Thanks for all your efforts on our behalf. Reservation, pick-ups, drop offs all good. This was our first experience with Crystal and we enjoyed it. It was a rigorous cruise - six ports in seven days - consequently didn't get much time at sea. So, relaxing it wasn't. However our time in Lisbon, Six Senses and surrounding wine country couldn't have been more delightful - beautiful, interesting and relaxing. The Four Seasons was lovely but, if I were to do it again, I would go with less expensive and a more central location. Our pre-cruise days in Monaco and Nice fun. Returning on Luftansa was a pleasure - great food, comfortable cabin and seats and most pleasant staff.
Recommended
MICHIGAN TRAVELERS
By: J&D
Reviewed on: 17 Dec 2015
Gina , as usual, was great in all aspects.
Recommended
Excellent itinerary, nice ship/crew & food
By: Barry of CA
Reviewed on: 15 Mar 2016
It was a wonderful trip and would recommend it to all people who like to cruise. Somewhat disappointed in how Oceania handles excursions...most of the good ones were booked out two months prior to the cruise. The ship, crew, food and service was very good. Would use Oceania again. Thanks Gina & Associates at NORTHSTAR.
Recommended
Very competent and a pleasure to work with.
By: Dr. Larry
Reviewed on: 20 Apr 2016
This was the second Crystal cruise Gina has booked for us. And she recently booked a third one - a Crystal river cruise in October. She has also booked airlines through Crystal for us on these cruises. She does an excellent job of handling our bookings. She responds promptly by phone or email when I have questions. I wouldn't book with anyone else going forward.
Recommended
Another great vacation thanks to Northstar Cruises!!
By: Mike N
Reviewed on: 15 Jul 2016
Gina (Northstar Cruises) did a wonderful job planning out 6th cruise this time to the North Sea. From flights to hotels and of course the cruise itself Gina had us covered.
Recommended
Consistently great service!
By: Iceland2016
Reviewed on: 28 Jul 2016
Gina was great in assisting us with our cruise to the North Sea, which included all new ports of call. She was helpful in assisting us from the best location of our cabin to suggested excursions.
Recommended
Expert and Friendly advice
By: Rog
Reviewed on: 04 Aug 2016
I have been and was very pleased with the planning and help that Gina gave and always gives with planning our trips. Thank you Gina!
Recommended
A Little Off This Time
By: JN
Reviewed on: 29 Aug 2016
I have worked well with Gina on several trips in the past and have found her input insightful and valuable to us. This year, she was also helpful and helped us select Crystal for our river cruise and also found competitive business class airfare. However, her response time and overall organization was a little bit off from what I had experienced in the past. Hope it improves for next time.
Recommended
Gina is the absolute best!
By: Michar
Reviewed on: 30 Sep 2016
This is our 3rd time working with Gina to book a Crystal cruise. She is extremely knowledgeable and ever so professional and if at all possible, I will never use anyone else to book anything! We took our entire family on this cruise and Gina thought of every detail in helping to make this a perfect cruise for us. The entire family was so impressed and enamored with Crystal and with the job that Gina did. As I said, Gina is the absolute best and we appreciate her very much!
Recommended
Absolutely wonderful trip
By: Susan 123
Reviewed on: 10 Oct 2016
My hotel arrangements in Barcelona at the Mandarin Oriental were superb. The hotel beautiful and hotel staff incredibly helpful. My cruise from Barcelona to Rome on the Seaboard Sojourn was an amazing experience. My suite was fantastic. Ship personnel were attentive and always asked if there was anything else they could do for me. My stewardess was particularly great. The variety of restaurants was great. There were so many choices and no required seating times. Reservations not required. Both of these gave me the freedom to eat when and with whom I wanted...or alone, which is often desirable. The food uniformly very good. The Virtuoso excursion was fabulous and one of my 2 favorite days. The only complaints I have were with two excursions from Marseille and Elba. In the Elba case, my cost was refunded after Seaboard contacted the shore destination organizers. Had to visit ship MD, who provided excellent care.
Recommended
Excellent service
By: Marian 9999
Reviewed on: 17 Oct 2016
Gina, You did an excellent job in guiding us through preparation for this trip. Thank you!
Recommended
Available knowledgeable agent
By: HB
Reviewed on: 20 Oct 2016
Gina always takes all calls and researches any unknown information and detail requested. I have recommended her to those interested in cruising and will continue to do so.
Recommended
Outstanding service
By: Bunny
Reviewed on: 22 Oct 2016
We have been using Gina for many years. She is very knowledgeable and gives excellent advice about what trips we would enjoy and makes all of the arrangements for us, including transport and hotels. We have never been disappointed!
Recommended
The Best!
By: Scott
Reviewed on: 24 Oct 2016
Gina is absolutely the best! We would not consider going to anyone else for our travel arrangements!
Recommended
Couldn't ask for more!
By: Bill
Reviewed on: 04 Nov 2016
Gina's excellent planning made the trip the best.
Recommended
Excellent as always
By: Flip
Reviewed on: 08 Nov 2016
This was a simple task for Gina as it was a cruise booking; however, we would point out that Gina and Northstar cruises has handled over forty trips for us from a bespoke trip to climb Kilimanjaro bookend by safaris to the simple hotel/cruise task. A public thanks to Gina and Mike with their Northstar crew from our family.
Recommended
A true professional!!
By: Dr. Dina
Reviewed on: 15 Nov 2016
Gina is the best travel agent I have ever worked with. She is available, warm, and knows how to get things done. We really appreciate her professionalism.
Recommended
Encore! Another First Class Experience
By: John B
Reviewed on: 26 Dec 2016
Crystal is known to be among the finest cruise lines in the world. They do not disappoint. For our Caribbean cruise, the ports included the Cayman islands, Jamaica, Curacao, Martinique, Guadalupe, St. Bart's and the Turks and Caicos - a select itinerary not often found on other cruise lines. Aboard, there were so many activities to chose from including nightly entertainments, a variety of restaurants, lectures at sea, physical fitness programs, etc. - too many to recount. A nice touch was the "drink of the day" cocktail available poolside on this all inclusive voyage and pre-dinner martini made to my personal specification. We enjoyed several excursions including magnificent beaches, climbing upon bridges in a tropical jungle canopy, a catamaran sail and deep sea fishing. My wife and I plan to return to Crystal in two years - for another experience of a lifetime! [Thanks again to Gina and her staff for their excellent assistance.]
Recommended
The Best In The Industry!
By: Dave
Reviewed on: 09 Jan 2017
Gina Morovati is, without a doubt, the absolute BEST Travel Advisor in the industry. She is honest, responsive and knows her product completely. I trust her advice and she has proven herself right every time. I would, and have, recommended Gina and Northstar Cruises without hesitation and will continue to do so for many years to come.
Recommended
Regent 7 seas
By: Maserati Lover
Reviewed on: 17 Apr 2017
Great response time, boarding dock was incorrect on ticket.
Recommended
Traveling with the Best
By: David
Reviewed on: 09 May 2017
Working with Gina "greatly exceeds expectations". Gina is bright, professional and most personable. She is always available and takes care of our needs before we know what we need.
Recommended
RSSC Voyager
By: V & P
Reviewed on: 29 May 2017
Outstanding. We have worked with Gina for more than 30 years. Gina knows the cruise business, especially the higher end luxury ships from Crystal, Seabourn, Regent and Silversea. We've also had her plan ground travel for us with Micato. In each and every case she's done an outstanding job. Her experience, professionalism and dedication to client satisfaction are the reasons we have recommended her to our friends.
Recommended
Trafalgar Best of Italy
By: Jack
Reviewed on: 01 Jun 2017
Great!!!!!!!!! She's the Best! Jack Bleuler
Recommended
Happy with gina
By: Fay
Reviewed on: 13 Jun 2017
great attitude,very helpful. Has planned many trips for us. I will use her again.
Recommended
With closed eyes let yourself be pampered
By: Daniel & Pilar
Reviewed on: 26 Jul 2017
Gina es very profesional. Always reachable, there for you and prompt. She will always give you the best alternative based on your needs and preferences. She always anticipates what you might need. We will continue reaching out for her when planning our trips. She has a gift to assist foreigners. Thank you Gina!
Recommended
Another perfect trip
By: JeniMac
Reviewed on: 10 Jul 2017
Gina has great attention to detail and our group loved our cabins and cruise.
Recommended
WORLD'S GREATEST travel advisor!!
By: Matt&Jacq
Reviewed on: 10 Jul 2017
Words cannot adequely express how amazing Gina is at her job. No one with whom we had ever previously worked outside of North Star Cruises (including other Virtuoso advisors) came even close. Gina goes above and beyond what anyone would expect. She provides the same level of care and attention whether it's a 2k trip or a 20k trip. We adore her. Gina really cares about your trip, and cares about you as a person!
Recommended
The Best
By: Anonymous
Reviewed on: 12 Jul 2017
Dhe works so diligently to insure her clients needs are served first and foremost. She has such vast knowledge of details you would not necessarily think of asking a travel agent. She is the gold standard and I will never be advised by another.
Recommended
My Travels
By: Allen
Reviewed on: 11 Aug 2017
I have had the pleasure of working with Gina to plan most of my vacation travel. I find her efficient, knowledgeable and always looking our for my best interest. I would highly recommend Gina and Northstar for anyone looking for a care free vacation
Recommended
Very satisfied
By: Rog
Reviewed on: 26 Jul 2017
Very easy to work with
Recommended
Great Travel Agent
By: Anna
Reviewed on: 17 Aug 2017
As always, Gina Morovati is a wonderful person and travel agent. Courteous, helpful and very personable. I wouldn't use anyone else but her.
Recommended
Celebrity Cruises
By: v
Reviewed on: 10 Aug 2017
Always excellent working with Gina
Recommended
Travel agent
By: Popo and gong gong
Reviewed on: 20 Aug 2017
Absolute delight
Recommended
princess
By: smit
Reviewed on: 20 Aug 2017
great as always
Recommended
What a great vacation!!
By: Mike N
Reviewed on: 24 Aug 2017
Gina is fantastic to work would and would highly recommend using her.
Recommended
Gina
By: Larry Howell
Reviewed on: 02 Sep 2017
Very competent, knowledgeable and responsive. We won't use any other travel agent.
Recommended
Gina review
By: Michael
Reviewed on: 24 Sep 2017
Gina is absolutely spectacular. She and her associates have solved every problem before they became real problems and have made our trips most enjoyable.
Recommended
Working with Gina
By: John H
Reviewed on: 24 Sep 2017
I would recommend Gena without hesitation. She is professional, courteous, caring and always exceeds expectations.
Recommended
Disappointed but knew what I was getting myself into
By: patsydoodle
Reviewed on: 04 Nov 2017
We worked with Gina on our cruise around England, Ireland, N. Ireland and Scotland. Our trip was great. This cruise I booked for a 50th birthday present for my niece/goddaughter. So, to be truthful, we didn't really work with Gina. She turned me over to another person. Was quite upset that we didn't even get a bottle of bubbly to welcome us aboard. I know traveling with Carnival isn't/wouldn't be what I am used to but this was the cruise line my niece wanted to go on. I would love to review the Victory but they never sent me a survey. I am NOT surprised. This was my 51st cruise and I will NEVER go aboard Carnival again.
Recommended
The best
By: niceguy
Reviewed on: 13 Dec 2017
She is always quick to respond to our needs. Very professional, courteous and most of all knowledgable .
Recommended
Gina
By: Kiwi
Reviewed on: 29 Dec 2017
Good advisor - knows all the ins and outs.
Recommended
So relaxing and so much fun!
By: Michar
Reviewed on: 30 Dec 2017
Wonderful! As always, Gina was very efficient and helpful.
Recommended
Asia experience
By: Debie
Reviewed on: 05 Jan 2018
We have worked with Gina for a number of years, and our working relationship is excellent.
Recommended
New Year 2018 Caribbean Cruise
By: Dave
Reviewed on: 12 Jan 2018
Gina was great, as always. This was our tenth cruise coordinated by her. Due to the recent hurricane, lots of work was required as shore excursions were cancelled leading up to the departure date. Gina handled all the changes and kept us up to date.
Recommended
Trip to Brazil
By: Anne
Reviewed on: 05 Mar 2018
Gina helped us make the most of our cruise and the time we had in Rio and Brazil. She coordinated all the details efficiently and responded to our various questions rapidly. Gina is a pleasure to work with on travel arrangements from generating ideas for a new itinerary to completing the last details prior to departure. Bravo!
Recommended
india
By: vopo
Reviewed on: 06 Mar 2018
Gina is a terrific asset when planning international travel. She has traveled the world and offers great advice and counsel about where to go what to see and who to use . Gina recommended Micato for our two India trips and Micato turned out to be even better than we expected.
Recommended
Great attention from Gina and her staff
By: Jerry
Reviewed on: 07 Apr 2018
Gina has arranged numerous cruises for us. She is very knowledgeable about the companies, ships, and itineraries. She has helped us when we needed to cancel or reschedule trips or change cabins. We'd say Gina is the best!
Recommended
Excellent as always
By: Flip Andover
Reviewed on: 23 Apr 2018
Gina has assisted on well over 50 trips and we have returned for obvious reasons.
Recommended
transatlantic
By: giovani
Reviewed on: 05 May 2018
great as always
Recommended
The best!
By: Berlin
Reviewed on: 16 May 2018
Thorough, knowledgeable detail driven she is. I have used her services for 15 years and will never change.
Working with Gina Morovati, you will have access to:
- An experienced travel guide whom you can rely on before, during, and after the trip
- Exclusive luxury resorts and properties
- Once in a lifetime experiences
Explore with the Best
Virtuoso Advisors are constantly pushing the boundaries in unique travel experiences.
Alliance programs are unique tailored experiences exclusive to travelers working with Virtuoso Travel Advisors.
learn more