Reviews and Recommendations
Ship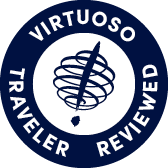 Virtuoso Verified Traveler
All reviews are from confirmed guests sharing exclusive insights
Sort reviews by
Recommended
Recommend Small Ship Cruising
By: Satisfied Travelers
Reviewed on: 16 Oct 2016
Amazing trip on a great vessel. Windstar small ship cruising was a perfect fit for us. Service and attention to detail were on par with Ritz Carlton or better. Definitely recommended.
Recommended
the 'best'
By: michael
Reviewed on: 22 Nov 2016
Once again Windstar impressed on all fronts and all aspects.
Recommended
Smaller ships worth considering
By: KenC
Reviewed on: 22 Dec 2016
The Star Breeze was in decent but not great shape. It was evident that the ship was older and had some visible wear and tear on the exterior (rust and corrosion) and in our cabin. I understand that the Star Breeze had undergone a refit recently - however, the wooden furniture in the our stateroom (317) was faded and worn. The pipes underneath the sinks had some rust/corrosion and the toilet tank had pulled away from the wall. The staff was quite friendly and helpful-many quickly learned our names and made the experience more personable. Our cabin steward and the dining staff were efficient and helpful. The bar staff were particularly helpful and entertaining. Having a naturalist on board as we tranisted Panama Canal was good. The food was good. Breakfast provided more than adequate choice and quality. Lunch was good tho I skipped it several times eating in town or a sandwich at the Club. Dinner was very good. The Osso bucco and duck l'orange was excellent. Limited wine selection.
Not Recommended
old and rusty
By: jim
Reviewed on: 13 Feb 2017
barely met expectations
Recommended
Another Excellent Windstar Experience
By: Kathy
Reviewed on: 03 Jun 2017
This was our second voyage with Windstar, and we thought it was even better than the first. The ship is clean and comfortable and the cabins, while not huge, were well-appointed and comfortable. The food was excellent and always perfectly-prepared. The on-board entertainment is somewhat limited, as one would expect on a ship this size, but perfectly adequate. We would recommend Windstar to anyone interested in a small ship experience.
Recommended
Glitter and Glam of the Riviera
By: goldfish
Reviewed on: 05 Oct 2017
From start to finish this cruise was 5 stars! I can't say enough about how professional and kind all of the staff were on this cruise. They know your name from day 1 and take note of the little things that make your time aboard very special! Each morning our server brought me my cappuccino and my husband his tea and at dinner they were careful to note any food allergies. We celebrated my 50th birthday and our 23rd wedding anniversary while on the ship! We were treated to a very special dinner and personal cake to finish! The food each day was so fresh and delicious and the BBQ on deck was over the top with seafood, grilled pork and beef and sides galore. The gym and spa were very clean and perfect for what we needed. Each day was a new adventure with each city offering us so much to explore!! I would definitely book with Windstar again!
Recommended
It was a wonderful ship.
By: Bev
Reviewed on: 12 Sep 2017
The ship was in impeccable condition.
Recommended
Croatia Cruise
By: MGR
Reviewed on: 30 Aug 2017
Wonderful. Sailed on Seaborne in the past and know the ships well.
Recommended
Hot!
By: Cirrus pilot
Reviewed on: 20 Aug 2017
Ship and crew were fine. Ship is older and I had some headroom issues (6-5). Had a pretty good scab on my knoggin by the end of the week! The biggest disappointment was they only let the swim platform down one afternoon on a 10 day cruise. I wish they would have left a couple of ports early to anchor out and let people swim since the ship really doesn't have a pool.
Recommended
Luxury without the fuss
By: Peggy
Reviewed on: 07 Sep 2017
Loved the casual elegance of this ship, and especially the staff. Beyond professional, the people who take care of you really appear to love their jobs, and it makes all the difference. And the food is wonderful!
Recommended
Great itinerary and crew!
By: Zuzu35
Reviewed on: 17 Sep 2017
We enjoyed a great trip on the star breeze. It is a little worn but the cabins are huge and the crew so nice. We loved the itinerary we had to Croatia and Italy. Myron our cruise director was the best. I would recommend this ship for others that don't care about nightlife the ship is pretty quiet at night but we were so busy each day we were glad to get some rest. Windstar is a great size ship and the crew is so attentive.
Recommended
Windstar Star Breeze
By: Croatia
Reviewed on: 20 Sep 2017
Absolute top quality service from the crew. Food very good. Everything is made to order and they will make special orders as long as they have the ingredients.
Recommended
David
By: David
Reviewed on: 10 Oct 2017
The ship and the entire cruise experience exceeded our expectations. There was absolutely nothing to criticize! We are sold on small ship cruising.
Recommended
Star Breeze
By: Rick
Reviewed on: 14 Oct 2017
Great food and service. Nice rooms and options for variety of activities.
Recommended
Star Breeze
By: Breeze
Reviewed on: 04 Dec 2017
Great voyage, great crew & staff, great times!
Recommended
Windstar: Costa Rica and Panama
By: Fred
Reviewed on: 11 Feb 2018
Comfortable, pleasant, well fed and watered. Educational day trips, with exception of Panamanian tourism infrastructure, well planned and executed. Costa Rica very travel friendly. Panama Canal a true highlight. Ships are 30 year old and infrastructure will require updating. This is our 4'th voyage with Windstar and were pleased that we participated. Travel arrangements and accommodations were seamless and very comfortable.
Recommended
Why
By: Buz
Reviewed on: 11 Feb 2018
Great, great, great