Celebrity Cruises
Modern Luxury
An unforgettable journey is yours to create with Celebrity. Travel to exciting destinations aboard ships resplendent with elegant finishes and spacious accommodations. Encounter new perspectives with guided shore excursions or further enhance your journey with a Cruisetour - a cruise combined with a truly refined land tour venturing inland. Our exceptional level of personal service, award-winning cuisine, world-famous amenities and accommodations that are the most spacious at sea, not only ensure an unforgettable cruise experience, but forge a lasting relationship between ourselves and our guests.
Insider Tip
Nothing at sea compares with Celebrity's Wine Experience, underscored with an incredible wine list and one of the largest teams of sommeliers in the world.

Virtuoso Preferred Supplier Since 16 Jun 2003
Reviews and Recommendations
Ship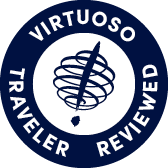 Virtuoso Verified Traveler
All reviews are from confirmed guests sharing exclusive insights
Sort reviews by
Recommended
Highly recommended
By: Bart
Reviewed on: 18 Sep 2013
The ship was amazing, better than expected. We especially loved the involvement of the Captain and his main staff during many of the ships' activities. We felt they were interested in us, concerned about our safety & well being, but also that they were enjoying the ship as much as we were. The entire staff seemed "happy" in their work. The Silhouette was beautiful, well appointed & spotlessly clean. The food & entertainment were wonderful. Definitely a 5-Star cruise. Thanks!
Recommended
Highly recommeded for > 40 yrs
By: Al and Christine
Reviewed on: 03 Oct 2013
Best vacation ever. The airline industry could take a few lessons from Celebrity on how to move large numbers of people around in an effective and professional manner! Suggest that they need to do a better job describing the excursions (2hr lunch, only day in Athens!).The evening shows (on board singers/dancers) not up to the standard of cruise. Couples message was well done.Food was excellent in dinning room & buffets.All the staff were very pleasant, accomodating and professional.
Recommended
Alaska
By: PMB
Reviewed on: 11 Oct 2013
My family was on the August Alaskan cruise with the failed propulsion system. After the initial shock, we were very happy with Celebrity. This company handled a bad situation in the best of ways. The on board entertainment, the crew, and the finacial compensation made this an excellent family vacation. We have already booked our next Celebrity cruise.
Not Recommended
Would not recommend this ship
By: Nannie4010
Reviewed on: 16 Oct 2013
The Century ship is the smallest and the oldest in Celebrities fleet. You can see the wear and tear on the ship. The space for the accommodations was very limited. At times, the service seemed to be under staffed. One elevator did not work for the entire trip, which caused slower dispersing of people during peak times. The entertainment was below quality as well. I would recommend the Celebrity cruise line highly, just not the Century ship.
Recommended
A Pleasureable Experience
By: Yansci
Reviewed on: 17 Oct 2013
Our experiences aboard the Celebrity Century were good. The accomodations were clean and nice, and the cabin steward was very friendly and always helpful! The Century is the oldest of Celebrity's ships (I think). But, even so, it was in good condition. It could use some updating, but our overall experience was a good one.
Not Recommended
NOT recommended
By: Bill
Reviewed on: 29 Oct 2013
After at least 5 cruises on various Celebrity ships we found the Century to be very lacking, While our cabin attendants, butler and dinner wait staff were just fine, we found the food to be for the most part very ordinary and had to send fish entrees back twice because they were not good. All in all, a bad experience...would never book again on the Century, and will think twice about booking Celebrity again
Recommended
would recomend
By: El
Reviewed on: 23 Nov 2013
Ship was a little tired, very clean , food was good, wasn't too happy about not having a place to leave luggage at the end of the trip. Flight didn't leave till 9 at night, wanted to tour San Diego, had to drag luggage around till we could find a place to store it. Loved the ports of call. Ellen and Frank Evitts
Recommended
By: Not provided
Reviewed on: 21 Nov 2013
Outstanding cruising experiences. Top notch all the time, all the way!!!!! Just booked our 3rd cruise with Celebrity and can't wait for it!! Note - I have not idea what Virtuoso Amenities are so I don't know if I received them or not.
Not Recommended
Would never use agent again, and will never travel Celebrity either..
By: Oldpro
Reviewed on: 20 Dec 2013
500 characters does not begin to be enough space to tell how bad this Travel Advisor (David Fredericks of Luxuray Cruise Connections) And the Celebrity Constellation were. The food was just passable. The dining room coffee was so bad I was forced to order specialty coffee at $4.50. All ship board purchases were WAAAAAY over priced (like a $0,99 bic lighter for $4.95).
Recommended
Another great cruise
By: Dan
Reviewed on: 24 Jan 2014
Celebrity continues to provide a "higher" level of cruise for those interested in great food and service. The on-board restaurant options are excellent and the service is outstanding. Our butler made sure we enjoyed afternoon tea, made reservations and booked special seating at the shows. Enjoyed it so much that we re-booked for next year on the same ship.
Recommended
By: Not provided
Reviewed on: 05 Mar 2014
I thought our cabin was very small compared to other lines.
Recommended
By: Not provided
Reviewed on: 11 Mar 2014
had a great time everything was wonderful food and service was great
Not Recommended
Don't waste your money
By: Teri
Reviewed on: 10 Mar 2014
The ship is old and has barely been refurbished.  The a/c in the cabin doesn't cool down until about 10:00 p.m. every night.  The buffet is the about the same every day for lunch and dinner, except for Sushi bar at night.  The service is hit or miss.  Many of the crew members do not speak English, so communication can be difficult.  The casino pays off in quarters, the machines are old, and casino is extremely small.  The shows on the ship are fair, a couple shows are very good, but basically singing and dancing from the celebrity dancers is what you see most of the time.  More of a variety is needed for the shows.  Had two issues and had to go to Guest Relations, and again, could not hardly communicate with them regarding the issue. I had to contact my travel agent to remedy the problem.  The cabin is extremely small and the mattress is extremely old and unconfortable.  The main dining however was superb with superb service 
Recommended
Money well spent
By: Tom & Jackie
Reviewed on: 14 Mar 2014
Very well organized, everything went smoothly, food was great, crew was excellent and never lacked for something to do. Would highly recommend!
Recommended
Fabulous
By: Lyn63
Reviewed on: 10 Apr 2014
Incredible trip of a lifetime.  Staff was fabulous our upgraded cabin incredible. Would definitely recommend this trip.
Recommended
Pacific Coast Cruise on Celebrity Century
By: Steve
Reviewed on: 18 Apr 2014
We recently took a 7-day Pacific Coast cruise on the Celebrity Century.  Great itinerary,staff and food.  We didn't like the Century as well as the Millennium or Solstice Class ships because it doesn't have a covered swimming pool (solarium).  The Century is being retired as a Celebrity ship next Spring. However, service levels have not diminished as compared to our other Celebrity cruises. I would recommend this ship if its on a desired iterary.
Recommended
Good Cruise
By: Lu
Reviewed on: 25 May 2014
Celebrity Century ship is an older, smaller ship - but it is very clean.  I mainly cruised on this ship because of the cruise itinerary - Catalina Island, San Francisco (overnight), Seattle and Victoria, B.C.  The staff (except one person) and service were excellent.  Food was excellent.  I would sail on Celebrity Century again.
Recommended
By: Not provided
Reviewed on: 13 Jun 2014
I would recommend a cruise on this ship based on my total experience with Celebrity, although  this is the third cruise with them and I found it lacking in some of the amenities I had enjoyed on the Solistice last year and the Millennium  several years ago such as pastries  being offered throughout breakfast both in the restaurant and at the buffet;  coffee being offered at table at the buffet.The ship ran out of iced tea during the last few days of the cruise, there was a shortage of cutlery at a critical time when passengers were in a hurry to keep appointments for shore excursions.   Despite these shortcomings, the total experience was good and I will consider Celebrity again.
Recommended
Good trip
By: Desi V
Reviewed on: 26 Jun 2014
Land and sea portions (including excursions) of the Fairbanks-Vancouver trip were for the most part well managed and very interesting.  The Pikes Landing Hotel in Fairbanks was not up to par, but the Denali Lodge was nice: lovely spot by the Nenana river.  Guides for the land portion were great; logistics fairly well managed.  Ship experience was good: onboard dining room and bar service were excellent.  Food was above average and service was very good with regard to the select dining option. Great efforts to meet our schedules with our friends.  All in all a great trip: the Alaskan landscape is not to be missed. A chance for a helicopter ride and time with Alaskan huskies should not be missed.
Recommended
great crew
By: Jimmy B
Reviewed on: 02 Aug 2014
The ship's a bit long in the tooth and needs some cosmetic touch ups. The crew and food were excellent & a very good value!
Recommended
Good experience
By: Susan
Reviewed on: 06 Jul 2017
Just selected the Century but I don't remember the name of the ship but it was very nice. Seemed comparable to Oceania.