Julieann Harris
ACC
Huntersville, NC United States
Travel Specialties
Interests
Adventure
Beach & Sun
Family Travel
Food & Wine
Culture, History & Arts
Destinations
Argentina
Belize
Costa Rica
Dominican Republic
Ecuador
Selling Travel Since
2011
My Background
Travel has been woven into my life. Starting when I was an infant, my mother would take me to visit her family regularly in Central America and later I traveled to France as a student curious to learn about the French culture. My fluency in French, Spanish, and English is a result of these experiences and ensures clear communication with tour operators abroad.
Specialties: Long term travel planning for travelers who want to strategically plan their trips over the next 10 years or fulfill their desire to visit many destinations in their lifetime. I am a certified Wanderlist Specialist.
What I love to plan: I'm an active traveler and love soft-adventure vacations. I get excited about people looking to get out and hike and physically embrace the world.
Favorite destinations: Ecuador and the Galápagos – Quito for gaucho culture in the countryside and the scenic volcano, and the Galápagos, of course, for nature. And I'll never grow tired of Bali for its people, the cuisine, and the spirituality – this island packs it in.
Most memorable travel experience: I was whale-watching in Washington's San Juan Islands when an orca pod came past. The grandfather leapt into the air and twirled, prompting the others to follow suit. It reminded me that some of the world's best adventures are right in our backyard.
Best food city: Every year, my teenage son and I visit to Chicago to eat.
Where next: Japan, Chile, New Zealand, Sri Lanka.
Places I Have Traveled
Reviews and Recommendations for Julieann Harris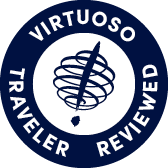 Virtuoso Verified Traveler
All reviews are from confirmed guests sharing exclusive insights
Sort reviews by
Recommended
AMAZING SERVICE
By: Adrian
Reviewed on: 12 Dec 2013
Julie was so awesome at booking the cruise for my honeymoon. Seamless service, WONDERFUL attitude and an amazing spirit. I have told all of my friends that they should work with Julie when making their vacation plans for the new year. Thank you so much for everything Julie!
Recommended
Excellent Travel Professional
By: Colas1976
Reviewed on: 17 Jan 2014
Julie helped my wife and I set up a trip to Belize. She had been there before and was very familiar with all of the great spots to see, and memorable things to do. Her knowledge is unmatched, and she is very sweet and takes time to get exactly what you want out of your trip. It was very easy to follow the itinerary, and if we felt the need to get in touch with her with a question about the trip she was there immediately helping us. Do yourself a favor and use her service.
Recommended
By: Not provided
Reviewed on: 05 Mar 2014
I would highly recommend Julie.  She was very professional and handled a couple of last minute problems, (caused by my crew), very efficiently.
Recommended
Thank you Julie
By: Costa Rica Girls
Reviewed on: 17 Mar 2014
From the first meeting with Julie to plan the trip, to the 'debrief' after the trip, Julie listened carefully and exceeded all expectations for our trip to Costa Rica. The hotels selected were especially nice as were the recommended excursions! Julie arranged for all transfers for the regions of the country we visited and even over bouncy, winding Costa Rican roads all went well. Thank you Julie! such a nice job - no wonder we have Julie planning another trip for us - this time to Italy!
Recommended
Incredible Vacation
By: Barbara
Reviewed on: 13 Mar 2014
If you are looking for a wonderful travel experience, try both Julie Harris at Solis Escapes AND go to Costa Rica. My friend and I were looking for a warm-weather get-away, but didn't want to sit on a beach for a week at a resort. Julie Harris of Solis Escapes put together the perfect vacation for us, so that we enjoyed interesting tours, learned about the ecology and country of Costa Rica, AND enjoyed beach/pool time at lovely hotel resorts.When we met with Julie for the first time, she listened to our requests, asked valuable questions, and then put together a travel package that met all our needs. We stayed in lovely hotels, enjoyed interesting tours, and experienced the people and ecology of Costa Rica.Julie Harris is a delightful travel agent - if you are looking for help in any kind of trip, I recommend that you call her.
Recommended
Highly Recommended
By: Karen05
Reviewed on: 02 Apr 2014
I so enjoyed working with Julie! She is quick and efficient and was very helpful with our travel planning. She was amazing at helping us get our passports expedited, she got us direct flights with great departure times, and we were able to use air miles as well. She also secured an awesome property for us that met our needs for a family of five. Would totally use her again in a heartbeat! Thank you, Julie! You are the best!
Recommended
Highly Recommended
By: Jess
Reviewed on: 02 Jul 2014
Thank you very much Julie. Our honeymoon was amazing and relaxing. Everything set up us for us at the resort as soon as we got there.  We didn't have to worry about a thing. 
Recommended
Highly recommend
By: B
Reviewed on: 20 Jul 2014
answered all our questions in timely manner.Made good suggestions that were helpful and cost effective.Easy to work with.
Recommended
Exceptional Planning!
By: Bromozz
Reviewed on: 03 Aug 2014
Julie put together an amazing trip! Our travel was seamless and her recommendations of things to do allowed our group to see everything we wanted. I would highly recommend Julies services!
Recommended
Very responsive - best travel advisor ever!
By: EileenC
Reviewed on: 24 Sep 2014
From day 1, Julie was the greatest! She was recommended to us by my husband's work colleague. At first, we wanted to celebrate our 30th wedding anniversary by planning a trip to Italy on our own for sometime in June or Sept, but time constraints and the complexity of making plans prompted me to contact Julie. She was able to pull off booking a wonderful itinerary with VERY SHORT NOTICE. I first contacted her on Jul 24 and by Aug 5, she had finalized all our flights, hotels, tours, and transfers for our trip which took place Sep 8-18! Julie was incredibly responsive every step of the way, returning every call and email promptly. She really listened to our needs, made excellent suggestions, worked within our budget, and provided all the details, tips and information we needed to enjoy a great vacation (especially loved La Corte dei Papi in Cortona). Julie is a great communicator and her follow-up was fantastic! We highly recommend her and hope to work with her again in the future! A+++
Recommended
Excellent booking!
By: Lisa
Reviewed on: 08 Jan 2015
Julie did an excellent job booking the Montage Deer Valley for our family 's holiday ski vacation. It was truly one of our favorite trips. She was able to upgrade our room, get us free dining credits for breakfast each day, and a $100 spa credit! Additionally, she had the hotel concierge contact us early in the fall and setup all our resort activities and dining reservations. Since we were not familiar with the area and New Year's week is such a busy time, our vacation would not have been as enjoyable and relaxing without all her assistance. Thanks, Julie!
Recommended
Very helpful and knowledgable
By: Kirstie
Reviewed on: 17 Jan 2015
Julie helped us decided which trip would fulfill our double wants: visiting Costa Rica and going through the Panama Canal. She suggest a Windstar cruise and it was perfect. She got us there and back with extra nights at each end. There was a glitch coming back but but that had nothing to do with her and she offered helpful info via emails.
Recommended
vanderbilt hotel san juan
By: phil
Reviewed on: 03 Mar 2015
Overall A-. A few hitches at the hotel due to its recent opening but the room and view were amaxing. The staff was friendly but dropped the ball a few times. The complimentary breakfasts were excellent.
Recommended
Excellent and fast service!!
By: Karen
Reviewed on: 29 Mar 2015
Julie helped me with booking a trip to St John for my family of 5. When I needed her help to quickly make flight arrangements in order to secure the property of my choice, she responded to me the same day and before I knew it, our tickets were reserved! She also helped with a lot of advice for me about the island, mostly from her personal experience there. Julie helped me feel very knowledgeable about restaurants, sightseeing, and beaches to visit while there. We had an amazing trip and LOVED St John. We will definitely go back. Our only regret is that we didn't stay longer!
Recommended
Very well planned
By: PePop
Reviewed on: 15 Jul 2015
Very well planned and organized. Hotels were excellent and well located for activities. Air travel was seamless and no problems incurred. the hotel accommodations, the tour sites, the travel plans, rental cars, etc. all met our expectations. The one issue on billing at one hotel was clarified and corrected promptly to our satisfaction.
Recommended
fabulous service and expertise
By: James 58
Reviewed on: 07 Aug 2015
Julie provided fabulous service and expertise in helping us find a vacation spot, find the best rates for our vacation and in making travel and entertainment reservations. She was always responsive and prompt. I will definitely use her for all our travel needs.
Recommended
A Dream Birthday Celebration Come True
By: Jennifer
Reviewed on: 31 Oct 2015
Julie Harris once again planned a trip of a lifetime for me and my husband. My husband and I had never been to Italy and wanted to celebrate our 40th birthdays with a week long celebration. Julie listened carefully to our ideas for the trip and then added her expert advice and knowledge to make sure our all our travel plans reflected our desires to have a "taste of Italy." She planned a trip through Rome, Tuscany and Florence that felt luxurious but yet stayed with in our strick budget. Each property we stayed at was warm, welcoming and made us feel right at home. It was hard to say goodbye to each location. The private tours were extremely educational, personal and allowed us to get a true glimpse of the Italian culture both long ago and today. We appreciated the phone calls to check in with us during each of our stays to make sure we were well taken care of and to remind us of upcoming important events in our itinerary, It was a birthday celebration to never forget. Thank you Julie!
Recommended
Fantastic Service!
By: James
Reviewed on: 24 Mar 2016
Once again, Julie planned a fantastic vacation for us in Costa Rica. She arranged some scuba diving at Canos Island and it was the best diving I have ever experienced. She arranged a waterfall tour that was so much fun for the whole family. Everything went without a hitch. A+ service.
Recommended
Julie did the job well!
By: Thomas
Reviewed on: 17 Jun 2016
Julie directed us to a wonderful all-inclusive on the Cuncan Rivera that met all of our needs. The transfer company (Amstar) was prompt and did what they were supposed to do. Julie directed us to a great travel company for an excursion to Coba and Tulum. Again, this completely met our needs. We definitely will have Julie put together our next adventure.
Recommended
Excellent
By: Rob
Reviewed on: 15 Jul 2016
I have not used a travel agent in a long time, but Julie was a great resource for our trip. She answered all of our questions along the way and worked directly with our hotel on various items. By coincidence she visited the same resort about a month before we did, and she let us know we were in store for a wonderful trip. She was right. When I need a travel agent again I will definitely use Julie.
Recommended
Bali and Korea a Trip of a lifetime
By: Susan
Reviewed on: 27 Jul 2016
i have traveled all over the world. Planned trips, gone with groups, and done countless hours researching for things over the years. This trip I gave all that way and placed everything in Julie's hands. It was a leap of faith but one I will do again. Julie made our trip to Bali and Korea seemless. Everything was thought through and double checked. We had drivers at the airports, resorts that exceeded my expectations, and local guides that were professional and fun to be around. There were a lot of moving parts, 4 resorts, 2 airlines, 2 drivers, 2 guides and exertions that gave us a true feeling of the cultures. From cooking classes to a healing ceremony, her choices enhanced the experience we were trying to create, I don't know what else you could ask for from an agent. The best compliment came from a guide, who said Julie was on top of her game for us. There is a great amount of confidence you gain in someone, when you know they are working as hard as you would for yourself.
Recommended
expert in her field
By: Nikki0915
Reviewed on: 24 Sep 2016
Julie was wonderful to work with. She took the time to explain and offer suggestions when deciding where we wanted to take our 15th wedding anniversary. Once when decided on France she was a well of knowledge since she use to live in France. She was very personable, easy to work and I would definitely use her again.
Recommended
Julie is the BEST!
By: Davidson Travelers
Reviewed on: 02 Oct 2016
We cannot speak highly enough of Julie! Having worked with her on several trips now, she is simply the BEST! takes care of every detail, watches out for her clients while they are travelling, she always answers every question and has expert knowledge of so many locales. We trust her explicitly to deliver the best in service wherever we are traveling. We hope you will pass this along to Julie - she is a real asset to your company in every way. Gwen and David
Recommended
Julie is the BEST
By: Nancy
Reviewed on: 06 Oct 2016
Julie is the perfect travel agent! She's a stickler for details, cares deeply about her clients and their travel experience, and communicates thoroughly and often. She booked our cruise and planned extra nights before and after so that our anniversary trip was ideal. We've met her in person on several occasions and she's a real sweetheart as well as competent professional.
Recommended
Julie is the BEST!
By: DB/GMTravel
Reviewed on: 07 Jan 2017
As usual, Julie had everything planned right down to the transfers for this big trip to AU. Unfortunately, we had to cancel the week before departure because of an injury. And here, Julia really shined - handling all the travel insurance claim for us down to the last detail - making this refund experience smooth for her clients. Thank you Julie! You have all our travel business!
Recommended
Great Trip to Punta Cana
By: Tshope
Reviewed on: 04 Mar 2017
Julie was great to work with. She took her time to get to know our group and researched multiple options for us based on our needs. Thanks to her the travel is very smooth and we stayed at a fabulous resort.
Recommended
St croix trip
By: Charlotte
Reviewed on: 21 Mar 2017
Julie was so helpful. She listened to my wishes and totally granted them. I wanted to find a tropical paradise within a certain price range. The trip to St Croix was amazing. I cannot wait to use Julie again for my next trip
Recommended
Last Minute Save
By: Jason
Reviewed on: 03 Apr 2017
Working with Julie was a pleasure. With three weeks notice I asked Julie to arrange an unforgettable, last minute vacation for a family of four... I provided a list of priorities, and she asked for a couple days to put some options together. My family has literally travelled the world. My 17 year old daughter said it best, "Of all our adventures, this was my favorite." Julie made it easy..no hassles, no surprises, just exactly what we wanted. Her advice, professionalism, and follow through to ensure everything went smoothly was invaluable. I won't waste my time planning my own travel in the future.
Recommended
A Wonderful European Cruise
By: Martha Sue
Reviewed on: 25 Jun 2017
My husband I appreciate everything that Julie did to make our trip a success. She is very knowledgeable about the cruise providers and helped us choose the best one for us. She arranged a fabulous personal guide for us while we were in Amsterdam. We certainly will contact Julie again as we hope to plan another trip very soon.
Recommended
Thank you, Julie
By: Peggy
Reviewed on: 12 Jul 2017
Julie was super nice to work with. She was very patient and answered all the many questions I threw at her. This was my first overseas trip and she made it very enjoyable and trouble free.
Recommended
Nicaragua
By: Katie Grimm
Reviewed on: 12 Aug 2017
She was great to work with! She offered a lot of suggestions that we had even thought about. She sent us to a great hotel. She was fabulous at booking our flights. I would highly recommend her.
Recommended
Great Travel Agent
By: Travel Buff
Reviewed on: 27 Sep 2017
Julie was Great! Prompt and thorough. Great personality. Highly recommend.
Recommended
Julie is great!
By: lovetotravel
Reviewed on: 10 Oct 2017
Always love working with Julie! She loves to customize packages for her clients and does a great job!
Recommended
Sweden
By: Kat
Reviewed on: 09 Nov 2017
Julie was wonderful to work with! She helped me to make choices within my budget and desired. When given free reign over some aspects, she exceeded our expectations!! Will definitely use her again!
Recommended
Made for Spain
By: Chickie
Reviewed on: 12 Dec 2017
Fantastic! She really worked to accommodate all the needs of the 4 travelers in our group and continued to do so during the trip! We could not have been more pleased with the accommodations, the transportation arrangements and the fabulous guides.
Recommended
Beautiful Blackberry Farm
By: Elizabeth
Reviewed on: 20 Dec 2017
Julie made travel planning so easy! She was a delight to work with. I particularly appreciated how she listened to my needs and preferences and recommended the perfect destination. She is extremely responsive and took care of every detail. I can't imagine having a better experience than I had with Julie!
Recommended
Julie hit a Home Run!
By: James
Reviewed on: 17 Mar 2018
Julie hit a home run in finding the Turneffe Island Resort for diving near Belize. The resort was unique with group meals and diving sites within a 5 minute ride, not to mention the nearby Blue Hole. I would highly recommend both Julie and the Turneffe Island Resort.
Recommended
Planning a mother-daughter cruise
By: Elizabeth
Reviewed on: 12 Apr 2018
Julie was awesome. She and Kat did all the planning to give us a trouble free vacation. Highly recommend!
Recommended
Julie's the best!
By: Gwen and David
Reviewed on: 17 May 2018
We have worked with Julie on several trips and she is the best! Taking care of every detail and making great recommendations. We truly appreciate her care of our travel experiences.
Recommended
Trip to Africa
By: Barb
Reviewed on: 05 Jul 2018
Julie was very helpful and accommodating! I highly recommend her.
Recommended
Grace Bay and other bookings.
By: Nittany
Reviewed on: 11 Jul 2018
Outstanding. Thorough with excellent customer service. Reservations went off totally as arranged by Julie. Have travelled extensively and Julie is one of the best I've ever dealt with. Will use her in the future.
Recommended
Scottish trip
By: Golfer
Reviewed on: 05 Aug 2018
Travel arrangements were strictly limited to the flight schedule and everything went well with the connections timely and conveniently spaced so that immigration and customs were not an issue. The seat selection was exactly as we discussed and had requested.
Recommended
Last minute South America trip
By: Jackie
Reviewed on: 22 Aug 2018
Julie was fantastic to work with for our last minute trip to South America. She handled the trip from the top to bottom. Hugo, our tour guide in Santiago was unbelievably informative and interesting and was our guide throughout our trip in Chile. We had a small issue with a canceled flight to Buenos Aires and Julie handled it for us while at a conference, awesome job Julie. Our accommodations were wonderful and in the perfect locations.
Recommended
Great Trip
By: Moore to Love
Reviewed on: 28 Aug 2018
Julie listened to what we wanted and made great suggestions. She planned a great vacation in both remote and city locations.
Recommended
Great!
By: Tara
Reviewed on: 09 Oct 2018
Julie was easy to work with. She listened to what we wanted to do and helped us stay in budget. She was especially helpful when it came to a hurricane potentially impacting our travel plans and helped us figure out what to do. She took care of everything and it was so easy. I would definitely recommend using Julie to travel.
Recommended
Travel with Julie
By: BB
Reviewed on: 03 Nov 2018
Very lucky to have Julie working on our behalf. Our original flight was cancelled the night before we were scheduled to leave due to weather conditions. Fortunately Julie got us booked on another flight before we even had time to panic.
Recommended
Vegas trip
By: Jason
Reviewed on: 17 Jan 2019
Very quick and easy. She was responsive and got us a great deal. When we had an issue, she addressed it right away. Definitely would work with her again.
Recommended
Super planner
By: Dance
Reviewed on: 01 Apr 2019
We appreciate her knowledge and attention to every detail.
Recommended
Croatia Trip
By: DMK
Reviewed on: 03 Jun 2019
Outstanding. Julie is as highly responsive and did a fantastic job of hotel selection. Used Julie for our trip to Turks & Caicos last year year and the results were similar to the great job she did then.
Recommended
Alaska!
By: Bee
Reviewed on: 05 Jul 2019
Julie was great and very attentive to details. She met with the group in advance of the group and made sure all documents were delivered on time. She was knowledgeable of the area and what to pack. Her patience with our group was also appreciated!
Recommended
Alaska Trip
By: Sue
Reviewed on: 15 Jul 2019
Julie was absolutely wonderful! Our trip was fantastic because of her attention to all details. We had a fantastic time.
Recommended
Ireland and Iceland
By: Jim
Reviewed on: 27 Jul 2019
She worked out all the details. Everything went perfectly.
Recommended
Satisfied Customer
By: Satisfied Customer
Reviewed on: 24 Aug 2019
Julie is a pleasure to work with. Organized, prompt, and communicative. I would highly recommend her, especially for complex or group trips. She will have you moved from place to place seamlessly. Our most recent trip was with a group of 12 in Europe. We were in 5 cities over a 3 week period. We didn't have any issues the entire trip, which is amazing with any level of travel, much less that amount of people and movement together. I traveled throughout the US and Europe for 25 years of my career and always booked my own travel. So, I feel like I am quite proficient at booking travel. Especially with all the online booking services there are now, many people opt to plan for themselves or feel they can get better deals. With Julie, you'll get just as good of deals, and most of the time better prices or additional perks. But, you'll get something even more valuable...your time. She works out everything, down to the smallest of details. And she does it very well.
Recommended
Julie Harris
By: BW
Reviewed on: 19 Aug 2019
Working with Julie is the best! She pays attention to every small detail and always listens to her client in order to recommend and plan the travel experience curated just for us!
Recommended
Pink Jeep tour in Sedona
By: Traveler
Reviewed on: 06 Oct 2019
Julie recently helped my wife organize a girls trip to Sedona. She gave great recommendations on a Pink Jeep tour and organized it for us at a great price. Julie is always very responsive and we continue to use her for vacations!!
Recommended
Crystal Cruise
By: Kirstine
Reviewed on: 28 Nov 2019
Julie is always full of great information and ideas about the places we're planning to visit and often has contacts there that allow her to book great drivers, guides, and hotels. She booked us a wonderful guide for Amsterdam, for instance.
Recommended
Vail with Family
By: Vail
Reviewed on: 02 Feb 2020
Julie once again planned us another amazing family vacation. The accommodations at the Park Hyatt at Vail were amazing. We were greeted by chocolate covered strawberries as well as a s'mores campfire kit for the kiddos once we arrived. Can't wait to head back to this beautiful property. Many thanks to Julie!
Recommended
Alaska Adventure
By: Barb
Reviewed on: 15 Feb 2020
Great. She was very helpful.
Recommended
Travel
By: BW
Reviewed on: 02 Mar 2020
Julie is fantastic and makes sure every detail is taken care of from start to finish!
Working with Julieann Harris, you will have access to:
- An experienced travel guide whom you can rely on before, during, and after the trip
- Exclusive luxury resorts and properties
- Once in a lifetime experiences
Explore with the Best
Virtuoso Advisors are constantly pushing the boundaries in unique travel experiences.
Alliance programs are unique tailored experiences exclusive to travelers working with Virtuoso Travel Advisors.
learn more
Argentina
Belize
Costa Rica
Dominican Republic
Ecuador
France
Honduras
Indonesia
Nicaragua
Peru
Saint Lucia
Turks And Caicos Islands
Puerto Rico
Mexico
U.S. Virgin Islands