Ourisman Travel
Baltimore, MD United States
Travel Specialties
Interests
Adventure
Food & Wine
Culture, History & Arts
Safari
Hotels
Destinations
Seychelles
Botswana
Kenya
South Africa
Puerto Rico
Selling Travel Since
2011
My Background
When you work with Ourisman Travel to plan your next trip, you will have an entire team working to help you reach your travel aspirations. We offer collaborative itinerary design services for unique itineraries as well as no-hassle hotel booking services.
Our team members are passionate about luxury hotels with exceptional design and hospitality, hands-on adventure travel like trekking tours and specialty safaris, behind-the-scenes culinary and tasting experiences, swoon-worthy honeymoons, and epic voyages at sea.
Places I Have Traveled
Reviews and Recommendations for Ourisman Travel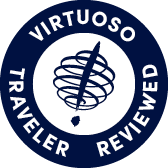 Virtuoso Verified Traveler
All reviews are from confirmed guests sharing exclusive insights
Sort reviews by
Recommended
Four Seasons Hualalai Bliss
By: Burnelli
Reviewed on: 19 Oct 2017
A pleasure to work with, easy and professional.
Recommended
Sets the Luxury Standard
By: Jan Vitenbergs
Reviewed on: 07 Nov 2017
Jessica, David, and the Ourisman Team are brilliant and extremely service oriented advisors that unfailingly provide an unparalelled level of service, satisfaction, and enjoyment. We have had over several years now numerous truly memorable stays and experiences due to their dedication and hard work. We often say when checking in - the Ourisman magic! We look forward to our future trips booked with them and congratulate them on their excellence.
Recommended
Maui
By: Douger
Reviewed on: 18 Nov 2017
Very helpful at the get-go
Recommended
Easy Breasy
By: Aaron
Reviewed on: 19 Nov 2017
I've done a bunch of trip with Ourisman and they've been super nice, efficient, and never a mistake or mix-up... everything's always done just right. Love the little welcome gifts that seem to be there more often than not at check-in, too.
Recommended
Amazing!
By: Jon
Reviewed on: 04 Dec 2017
I rely on Ourisman Travel for so many of my luxury travel needs, and they never disappoint! This particular trip was for my honeymoon, and it was an incredible vacation -- thanks so much to the Ourisman Travel team for helping to arrange and for also the super warm welcome when we arrived at our bungalow in paradise. :)
Recommended
Thoughtful and efficient
By: Alan
Reviewed on: 27 Nov 2017
I used the virtuoso instant direct booking feature and indicated Ourisman as my agent. They immediately followed up asking thoughtful questions about the purpose of the trip,any celebrations and also birthdays of my family members. Hotel treated us very nicely. I especially appreciate the instant booking feature of virtuoso though recently it doesn't seem to be there anymore.
Recommended
Everything was a breeze!
By: Barbie
Reviewed on: 27 Nov 2017
We had a wonderful anniversary trip to Mexico. We stayed at the Banyan Tree and absolutely fell in love with it! Can't wait to go back!
Recommended
Couldn't be happier!
By: laurenm
Reviewed on: 12 Dec 2017
Ourisman has been outstanding each time we've used them! Very responsive and great suggestions - we never would have found Tryall Club without their help. We're very happy clients!
Recommended
Easy Peasy
By: DBB
Reviewed on: 11 Dec 2017
This is a great way to book hotel reservations! The "value-added" aspect is a major incentive, coupled with Ourisman's personal support if/when you might need it. I'll certainly be doing this again. Thanks!
Recommended
They were great!
By: DJ
Reviewed on: 18 Dec 2017
They made planning our trip very easy.
Recommended
Excellent Service
By: MBienert
Reviewed on: 19 Dec 2017
Samantha was great. Very patient while we were making decisions, but quick to act when we were ready to move.
Recommended
Great service for first time Virtuoso user
By: sfoguy
Reviewed on: 26 Dec 2017
Responsive and easy to work with, responded to my emails in a timely manner
Recommended
Outstanding Service with Ourisman Travel
By: Broi
Reviewed on: 24 Dec 2017
I have used Ourisman Travel for a number of years, most recently in December. I have always found their service to be outstanding - excellent recommendations and incredibly responsive.
Recommended
Seoul trip
By: taipeipeter
Reviewed on: 30 Dec 2017
TA was efficient and courteous.
Recommended
Excellent professional service
By: 4season fan
Reviewed on: 28 Dec 2017
Samantha was extremely helpful in both booking our trip and providing the hotel information about my wife's celebration. With her assistance my wife had a wonderful birthday surprise and the hotel staff went out of their way to make her feel very special. Would recommend and have another long trip booked with Ourisman travel.
Recommended
Very helpful in short Time
By: Nate
Reviewed on: 10 Jan 2018
Thanks for helping us get our hotel stay planned so close to the holidays! Will definitely be using your services again!
Recommended
Great help with reservation for milestone birthday
By: ksmebay
Reviewed on: 14 Jan 2018
The team at Ourisman Travel helped me book two reservations for my father in law's 80th birthday. They reached out to the hotels before hand to ensure everything was set up to my satisfaction and reached out to me a few days before ensure that all my needs were captured. When booking with team Ourisman I'm confident that things will be taken care of and this gives me great peace of mind.
Recommended
The Savoy, London
By: Susan
Reviewed on: 20 Jan 2018
Very helpful service from Angela.
Recommended
Christmas and New Years at Mandarin Oriental Bangkok
By: Sue
Reviewed on: 09 Jan 2018
The level of service and professionalism that I have received every time that I have worked with Ourisman Travel has always exceeded my expectations. I look forward to working with them again in the future.
Recommended
Dallas Trip
By: New Age Traveler
Reviewed on: 22 Jan 2018
Great trip. Everything went flawlessly.
Recommended
Outstanding!
By: MD
Reviewed on: 31 Jan 2018
I have worked with them for years. I would never plan any trip, including hotel stays, flights, to any extravagant experiences, without them. Every trip that we coordinate, is tailored to absolute perfection, suiting all of our needs! They always exceed any expectations! They work with you to get a full understanding of your needs and wishes, are with you every step of the way and plans always work out extraordinary! I would never work with any other company!
Recommended
Travel NYC
By: Francisfol
Reviewed on: 03 Feb 2018
Great responding with booking,as online tool didn't work
Recommended
Great Travel Advisor
By: SAA
Reviewed on: 09 Feb 2018
Jessica and her team were fantastic to work with both during the initial planning, lead up time and during our trip. Professional, friendly, knowledgeable and caring; this group us with everything and more than we expected and their little 'surprises' before, during and after our trip just made the experience all the more special. They offered advice when requested, followed up to get queries answered and conducted a pre-trip conference call as well as post-trip review conference. Her relationships with hotel providers provided us upgrades, special attention and care throughout our trip which contributed to our trip of a lifetime. Not only would I highly recommend Jessica and her team but we booked another stay using her advisors since we were so impressed with them and the care they provide clients. If you are looking for personal professional assistance and attention to detail, this is your travel advisor.
Recommended
Very smooth process
By: Dma
Reviewed on: 19 Feb 2018
This si the first time I use Virtuoso. The process was smooth and the outcome was wonderful.
Recommended
Trip
By: Kavie
Reviewed on: 05 Mar 2018
fantastic! Plenty of help
Recommended
Great Service for Hotel Booking
By: Fran P
Reviewed on: 03 Mar 2018
Have been working with Ourisman for years. They are always very responsive and accurate. They give good advise on which property to pick and always find the best rate and amenities. We just returned from a stay Ourisman booked at the Four Seasons Dubai and everything was handled flawlessly.
Recommended
Review New Mexico trip
By: Jillian
Reviewed on: 08 Mar 2018
Perfect responsive informative got job done in timely manner
Recommended
Always a pleasure.
By: Jessi
Reviewed on: 25 Mar 2018
I absolutely love booking with Ourisman Travel. Not only do they have an extensive knowledge of the industry, but the amenities that come with their bookings (which range from spa credits, upgrades, and welcome packages) are top-of-the-line. There's something to be said for arriving on vacation in a new place and feeling welcomed by a staff that's been prepped on all your requests, needs, and the details of your stay. It also goes without saying that their hotels are always beautiful, their tips are truly insightful, and the boutique agency is full of impassioned individuals who can empathize with your every need. Whether I'm traveling for work or pleasure, I love knowing that my check-in and stay will be seamless and go smoothly thanks to having an Ourisman Travel rep behind it. They're without a doubt the smartest agency around and totally attuned to the needs of the luxury traveler. Thank you to the whole team!
Recommended
Ourisman Travel Review
By: Rajiv
Reviewed on: 30 Mar 2018
Ourisman Travel was fantastic. They have planned many trips for us and have done a great job every time. They have exceeded our expectations. We have a 9 year old who is also a history buff. The itineraries they created for us was tailor made for him. They were very professional, courteous and completely understood our needs. I would recommend Ouriman Travel very highly.
Recommended
A great help!
By: Jm
Reviewed on: 10 Apr 2018
Excellent responsiveness to initial request and subsequent change of plans.
Recommended
A Delightful Experience
By: Jonathan
Reviewed on: 05 Apr 2018
Booking through Ourisman Travel is always a seamless and enjoyable experience. Angela, who assists with hotel-only bookings, is a pleasure to work with and always addresses questions and concerns promptly and has excellent knowledge of the various properties being discussed. Although I also have access to American Express Platinum's Fine Hotels and Resorts program, I prefer booking through Ourisman Travel for most stays at Four Seasons properties due to their Preferred Partner status, as well as for any trip involving a special occasion as I know they will effectively communicate with the hotel on my behalf.
Recommended
Easy to work with
By: Jimmy
Reviewed on: 18 Apr 2018
Working with Ourisman Travel was incredibly easy. All that I needed through them was a booking at a hotel and that was done quickly and easily. While I appreciate not being upsold with tours and other add-ons, others may prefer to have all the extra options laid out to them even if they already know exactly what they are looking for. Overall it was a great experience.
Recommended
Simple and efficient
By: sharkbaum
Reviewed on: 13 Apr 2018
Ourisman helped me last minute for a weekend trip to Mexico. With a room upgrade, spa credit and breakfast it was totally worth it!
Recommended
europe
By: mkavie
Reviewed on: 23 Apr 2018
Fantastic as always
Recommended
Great service
By: MDDC73
Reviewed on: 14 May 2018
It was extremely easy to communicate with the team. The responses were fast and to the point. The booking process could not have been easier. Highly recommended.
Recommended
Phenomenal!
By: Jessica
Reviewed on: 26 May 2018
The Line in Los Angeles was exactly the vibe we were hoping for! As always, Ourisman Travel rocked my proverbial socks off!
Not Recommended
No help whatsoever
By: Philip G
Reviewed on: 23 Oct 2018
When our hotel that we had booked through Ourisman 7 months in advance with a full deposit cancelled on us due to overbooking 2 weeks from our trip date Ourisman Agency could not have done poorer job responding. They showed no empathy and demonstrated a completely nonchalant attitude that "this happens all the time." When I addressed this with the owner they only dug in further and refused to contact the hotel on our behalf. Beware.
Recommended
Samantha has been wonderful
By: Cindy
Reviewed on: 15 Jun 2018
Samantha at Ourisman Travel has been wonderful to work with. She has made all the hotel arrangements for our quick trips. She has been quick to respond and thorough with the information. Highly recommend! :)
Recommended
A job well done.
By: Betsy
Reviewed on: 18 Jun 2018
David has always done a great job for us. He himself is well-traveled, so we trust his judgement on pre-and post- tour stays and guides. David is one of the most conscientious professionals I have ever worked with. He gets back to me immediately, even when traveling.
Recommended
Great Travel Advisor
By: Lynn P.
Reviewed on: 25 Jun 2018
We have worked with David Ourisman for a number of years, and have found his assistance with hotels, in particular, to have been invaluable and incredibly efficient.
Recommended
Greek Isles
By: AU
Reviewed on: 25 Jun 2018
Easy to work with - listened well. They did a good job of coming up with experiences that matched up well with our tastes and likes.
Recommended
Another Great Booking w Ourisman
By: dkell
Reviewed on: 20 Jun 2018
David and his team are great to work with! They are informative, flexible and make the process easy!
Recommended
Always a pleasure
By: Shad
Reviewed on: 09 Jul 2018
Ourisman travel is always very professional and make the planning of any trip a luxury adventure.
Recommended
Ourisman is Always a Big Help
By: Ourisman Fan
Reviewed on: 17 Oct 2018
Every time we use Ourisman to book hotels we wind up in a better room or some other advantage that separates us from the crowd.
Recommended
Bermuda Trip
By: Harrison
Reviewed on: 27 Jul 2018
Everything went very smoothly as usual. I've used the advisor many times in the past and have not had any issues. Very responsive and attentive to detail. I look forward to using them in the future.
Recommended
Quick night in NYC
By: Matcher
Reviewed on: 30 Jul 2018
Easy and a pleasure.
Recommended
My new travel organizer
By: nycparcabo
Reviewed on: 25 Aug 2018
Wonderful experience working with Ourisman to book hotel. Will definitely work with them again.
Recommended
Excellent customer service
By: A
Reviewed on: 08 Aug 2018
We always book hotels via Ourisman Travel, because the staffs are always friendly, knowledgeable and helpful. They are also very responsive to emails. I would definitely recommend OT to everyone I know!
Recommended
Vacation ease
By: grace
Reviewed on: 13 Aug 2018
It was a pleasure working with Angela Valenti. Hotel booking was easy and everything was as expected on check in.
Recommended
Great!
By: IA
Reviewed on: 15 Aug 2018
Great service, great perks, definitely recommended!
Recommended
Great Job
By: Cary
Reviewed on: 30 Aug 2018
Ourisman Travel far exceeded my expectations in every way. This was my first booking with them and I plan to use them for all travel going forward.
Recommended
Highly recommend!
By: Anon
Reviewed on: 04 Oct 2018
There are many advisors in their group so someone always responds quickly, great communication. The advisors are personable, thorough, friendly, and thoughtful while providing good and helpful recommendations. We have been very happy to work with them on our travel arrangements for the last five years.
Recommended
smooth
By: taipeipeter
Reviewed on: 22 Sep 2018
We had a quick email discussion of a couple of options; replies were always fast and helpful. Final decision, also, was definitely the right one.
Recommended
I love them like family!
By: Jessica Ourisman O.G. (OJO)
Reviewed on: 26 Sep 2018
The question is, would I use a different agency...? The answer is NO! Although, the Lodge at Beaver Creek had really awful customer service. Don't send people there.
Recommended
Ourisman Travel
By: Tommy
Reviewed on: 07 Oct 2018
As usual, Jessica Ourisman's travel expertise answered all our questions and concerns making our trip fun and stress free as all vacations should be. She has always shown through her own experience, first hand knowledge knowing what works best so we can have the best experience. We really rely on her to help us in the decision making process and have a lot of faith in her judgement. Our trips have begun months in advance through planning which she stays on top of. There is no way we could have achieved the successful results of our trips in planning and implementing all that needs to be done on our own without her.
Recommended
Great
By: Ethan
Reviewed on: 22 Oct 2018
They were great
Recommended
Love Ourisman Travel
By: Denny
Reviewed on: 28 Oct 2018
We do appreciate David, Jessica and the team at Ourisman Travel. We use them no matter where we go. They are very knowledgeable and responsive and the Virtuoso benefits we get during our resort and hotel stays increase the value of our travel dollar, Thank you a Ourisman Travel!
Recommended
hotel bookings
By: general k
Reviewed on: 21 Oct 2018
hotel reservations were very well handled and places they recommended were quite good as were the amenities we received.
Recommended
Napa
By: Mike
Reviewed on: 21 Nov 2018
fantastic, great job
Recommended
very good
By: CHANG
Reviewed on: 21 Nov 2018
All virtuoso benefits were provided by hotel
Recommended
Team Ourisman Always Delivers
By: Jonathan
Reviewed on: 17 Dec 2018
I've just completed 3 recent stays over the past few weeks all booked with the assistance of Ourisman Travel. It continues to be a pleasure to work with everyone at the firm. Angela, Rebecca, and Samantha, who typically handle hotel bookings, are miracle workers and their established relationships with individual hotels and companies is evident with all special requests always being communicated to the properties ahead of arrival, and I can't help but feel truly spoiled by the frequent upgrades extended by the hotels. Although I have other channels available for luxury bookings such American Express Fine Hotels and Resorts, I routinely return to Team Ourisman for my travel needs and look forward to working with them again on next year's trips. Five star service all around!
Recommended
Fabulous Vacation
By: Kristy C
Reviewed on: 29 Dec 2018
Ourisman Travel was such a pleasure to work with. Our trip was amazing! The hotel and special touches that Ourisman provided made our trip so enjoyable. We will definitely use Ourisman again.
Recommended
Experts
By: Denise
Reviewed on: 18 Dec 2018
We can't say enough good things about Ourisman Travel. They helped to create a perfect vacation for us once again. That you David and Jessica!
Recommended
Hotel Ivy MN
By: sskreller
Reviewed on: 26 Dec 2018
Ourisman Travel has been my travel agent for several years now and has consistently provided me with excellent service and hotel arrangements. David and his team always go the extra mile to make my business and personal hotel accommodations a memorable stay. The Hotel Ivy is one of the most exclusive hotels in MN and Ourisman Travel made arrangements with the Ivy to have a birthday cake delivered to my room to celebrate during my stay. Many thanks to Ourisman Travel for making my stay a memorable one!
Recommended
The BEST!!!!
By: Big Andy
Reviewed on: 28 Dec 2018
Amazing working with team Ourisman as always!!!
Recommended
Rosewood Baha Mar
By: JP
Reviewed on: 07 Jan 2019
Ourisman Travel specialists were fantastic!
Recommended
Four Seasons Santa Fe
By: Martha
Reviewed on: 03 Jan 2019
Very good. I have worked with them quite a bit.
Recommended
Fantastic experience, once again.
By: PFogg
Reviewed on: 05 Jan 2019
I've always been extremely pleased everytime i use Ourisman Travel. They are very responsive, provide the best advice, and I end up with the best experiences. Thank you so much!
Recommended
Excellent service as always.
By: London Family
Reviewed on: 16 Jan 2019
Booked the Four Seasons Whistler for New Years and as always our agent was extremely helpful and clear. We received excellent service as VIP guests, including resort credit, room upgrade and welcome gift.
Recommended
Excellent
By: René
Reviewed on: 18 Jan 2019
A very pleasant experience to book via Ourisman Travel. They manage to personalize a standard booking and bring it to the next level. I appreciate their dedicated contact and support.
Recommended
Great service
By: MD
Reviewed on: 20 Jan 2019
I found Ourisman Travel on Flyertalk and was hesitant using a foreign Travel Agent (I'm outside the US). Angela was responsive, professional and handled every request with ease. I was very impressed with the secure form to complete my details, preferences and credit card details. I highly reccomend them and have already made new reservations.
Recommended
beyond expectations
By: George Overend
Reviewed on: 20 Jan 2019
My experience was excellent in every way!
Recommended
US and Mexico
By: RT
Reviewed on: 11 Feb 2019
Excellent, they followed up with all the properties we stayed at and we were very well taken care of throughout.
Recommended
I'm now a fan of a Travel Agent!
By: CRAZ8
Reviewed on: 11 Feb 2019
I've had poor experiences with travel agents in the past, and I usually book hotels through Amex Fine Hotels and Resorts. For this trip, Amex did not have the Four Seasons 5th night free, so I booked direct. I then transferred the booking to Ourisman Travel to have the backing of someone if things went wrong. Luckily, they didn't! Our Four Seasons Lana'i room was upgraded to a much higher level, and I believe this was partly due to the previous business that Ourisman has done with the Four Seasons. I will likely book many future trips with Ourisman
Recommended
Excellent Service/Great Advice
By: Tripitz
Reviewed on: 14 Feb 2019
I have worked with Ourisman Travel throughout the years on a variety of different family trips and they have always come through with a high level of service and strong recommendations. They are easy to work with and are comfortable integrating into pre-existing travel arrangements. My experience staying at a variety of hotels within the network that were handled by Team Ourisman have all exceeded expectations with the reception and benefits offered at those member hotels. They know the properties well that are within network and make good recommendations. Highly recommend the team for their support and professionalism.
Recommended
Always A Pleasure
By: demattia
Reviewed on: 20 Feb 2019
Working with Ourisman Travel is always a pleasure and this was no exception. Our booking was handled professionally and without any incidents. Our pre-arrival requests were handled well, and we felt well taken care of by Ourisman Travel the whole way.
Recommended
Great agents, quick and effecient
By: Nate
Reviewed on: 20 Mar 2019
Ourisman always answers my emails and questions promptly. They provide me plenty of options for my travel needs and are very attentive to my needs. Would highly recommend them.
Recommended
Excellent
By: Vinofan
Reviewed on: 20 Mar 2019
Excellent service from Angela in booking our hotel stay. We wanted to book a package offered by the hotel, Angela was very thorough and responsive.
Working with Ourisman Travel, you will have access to:
- An experienced travel guide whom you can rely on before, during, and after the trip
- Exclusive luxury resorts and properties
- Once in a lifetime experiences
Explore with the Best
Virtuoso Advisors are constantly pushing the boundaries in unique travel experiences.
Alliance programs are unique tailored experiences exclusive to travelers working with Virtuoso Travel Advisors.
learn more
Seychelles
Botswana
Kenya
South Africa
Puerto Rico
Turks And Caicos Islands
United States - All