Travel Specialties
Interests
Adventure
Food & Wine
Culture, History & Arts
Ocean Cruising
River Cruising
Destinations
Australia
New Zealand
Botswana
Cambodia
Tanzania
Selling Travel Since
1980
My Background
I have been in the travel industry 31 years and traveled extensively. I owned my own agency for 15 years and then became a part of the Worldview Travel Family. I enjoy belonging to Virtuoso as it truly represents the best of the best travel has to offer. I truly love helping my clients to make their trips to become a reality of their dreams. Whether it is cruising the seven seas to riding an elephant in Thailand or Botswana, I have personally experienced these adventures. My real enjoyment is taking care of every detail concerning the chosen destination. It really helps having the years and personal experience to guide my recommendations.
IN SHORT, I LOOK FORWARD TO EARNING YOUR BUSINESS!
Places I Have Traveled
Reviews and Recommendations for Linda Winslow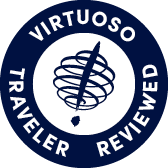 Virtuoso Verified Traveler
All reviews are from confirmed guests sharing exclusive insights
Sort reviews by
Recommended
Great service!
By: namib
Reviewed on: 12 Mar 2016
A wonderful trip was organised but when things go wrong you need someone immediately response who fixes it! Linda did just that! Highly recommended.
Recommended
Great Person to work with
By: CDP2008
Reviewed on: 13 Jul 2015
Linda is a joy to work with and the best travel advisor I have ever worked with. Over the years Linda has taken care of several problems with travel booking and always protected our interests. When I call linda I know it will be done right and I will know what is going on.
Recommended
GREAT SERVICE
By: CREATIVE 23
Reviewed on: 27 Aug 2015
Service was outstanding. Always answered my questions. Will use again and again and again. Thank You
Recommended
Best Travel Advisor Ever!
By: Jo
Reviewed on: 28 Aug 2015
Linda is a wonderful travel advisor! She walks us through each trip we plan with her, she advises us on any details and she notifies us of any changes, if there are any. She is warm, friendly, always has a smile and makes you feel like you are special.
Recommended
Linda Winslow is a Superstar!
By: Australian Jen
Reviewed on: 27 Aug 2015
It was a simple brief..... Lots of adventure, fantastic food, top shelf wine, and interesting places. And it was even better than we'd hoped. Linda devised an itinerary for us over 7 weeks in Central America and the mid-west USA. The accommodation was stunning, and the scenery was just remarkable. Linda was available whenever we needed her.
Recommended
Linda is the BEST
By: Dave
Reviewed on: 13 Sep 2015
Our trip was great, no one handled Oceania bookings like Linda! Thank you
Recommended
The Trip of A Lifetime
By: Susie
Reviewed on: 23 Sep 2015
The Galapagos Islands are a nature lover's paradise. We learned so much about this pristine environment and the abundant wildlife from extremely knowledgeable guides. Silver Seas had numerous zodiacs and kept us busy exploring from early morning until dusk. It was everything we thought it would be and much more. We flew from Baltra to Cusco and then traveled to Machu Picchu by way of the fabulous Hyram Bingham Train. Our accommodations were superior and our informative guides took us all over the Mach Picchu site. It is a remarkable ruin with a fascinating history and we had to "pinch ourselves" to actually believe that we were there. In two days we felt we had seen it all. We ended our trip with a couple of days of sightseeing in the capital city of Lima. A totally marvelous experience from beginning to end.
Recommended
The "Right" Ship
By: BAP44
Reviewed on: 21 Sep 2015
The Marina from Oceania is the "Right" ship for our travels. At 1250 passengers it is not too big and yet she has all of the amenities that Senior travelers like us want, need and enjoy. The food and restaurants are possibly the best at sea with the specialty Italian, Steak, Asian and French restaurants setting the stages for major dining experiences. Overall, the ship is top quality with cabins (staterooms) as comfortable as one could hope for and the public areas beautifully appointed. The spa.... which to us means the work out facilities, steam, sauna, hot tubs... are great and are used daily by us. Overall service by every member of the crew and support staff cannot be beat on any size ship! We have about 20 cruises behind us from river boats, Wind Song, Princess, Cunard, and more, and we see ourselves in the ocean travel community with small, luxury oriented, unique itinerary ships of the Marina category. Our only suggestion: Book Early
Recommended
Professional friendly service
By: WC
Reviewed on: 21 Sep 2015
Linda is always so easy to arrange travel for us, and arranging the very best for us, we highly recommend her services!
Recommended
Expert friendly service.
By: Bob
Reviewed on: 25 Sep 2015
This tour with Tauck was the normal excellent experience we have gotten used to with Tauck.
Recommended
Professional, personalized attention
By: Shaf
Reviewed on: 05 Oct 2015
A wonderful vacation expertly arranged with personalized attention to detail! We highly recommend AMA Waterways river cruises and our travel advisor Linda Winslow. Food and AMA staff were top notch. Excursions provided a variety of experiences with varying degrees of physical stamina.
Recommended
Excellent service
By: Buttercup
Reviewed on: 07 Oct 2015
Wonderful experience. Would definitely recommend everyone try a RiverCruise. This was our first and I am sure not our last. We were very fortunate to have our Travel Agent with us for the entire cruise. She paid attention to every detail of the trip and left no stone unturned. it was very comforting and worry free which made us completely relaxed.
Recommended
Exceptional service
By: RayJan
Reviewed on: 11 Oct 2015
AmaWaterways cruise and staff were one of the best we have ever encountered. It was a wonderful cruise with multiple tour options in all of the cities. Food was outstanding. We highly recommend this tour with AmaWaterways and would cruise with them in the future. Our travel advisor, Linda Winslow, traveled with us and everything went as planned. We have used Linda for a number of trips and strongly recommend her to all of our friends. She doesn't miss any details.
Recommended
Great travel advisor
By: GaylB
Reviewed on: 10 Nov 2015
We love working with Linda to plan our travel excursions. She's not only a great professional resource, but she's a delightful person. In this day and age of online booking sites, we still value the expertise an advisor like Linda can provide, especially for tricky itineraries or destinations.
Recommended
She's the best!
By: Jo
Reviewed on: 04 Dec 2015
Besides being warm and friendly, Linda is an incredible travel agent. She answers all of our questions, pays close attention to details and advises us on what we need to do. She knows where we have traveled and gives us suggestions based on our likes and dislikes, interests and finances. She keeps us "afloat", informed and happy. Linda has our highest recommendation.
Recommended
Great service makes a great trip!!
By: Mo
Reviewed on: 05 Dec 2015
When Linda makes our arrangements, we never worry about anything except what we will have for dinner. She is knowledgeable, friendly, and so competent. She is aware of our likes and dislikes and does not waste her time or our time unnecessarily. We couldn't be happier with our relationship.
Recommended
First cruise was a great success
By: LQ Foodie
Reviewed on: 24 Dec 2015
We had never cruised on a ship as large as this one. Norwegian Cruise Lines rates highly with us. Linda pointed out this particular cruise to us - she had done this itinerary multiple times. Her suggestions on excursions were very helpful. She has always been gracious in our dealings and rapid in her responses. We've booked another cruise in June through her. Her hotel choices pre- and post-cruise were just what we liked. Got her name from a friend who travels everywhere and recommended her. So will me.
Recommended
A GOOD TIME WAS HAD BY ALL...
By: WATERHAZARD
Reviewed on: 02 Feb 2016
AN EXCELLENT SHIP FOR FOOD AND BEVERAGE ALONG WITH A VERY FRIENDLY STAFF AVAILABLE FOR GREAT SERVICE. WOULD OF HAD A BETTER TIME IF THE WEATHER WOULD HAVE COOPERATED. CLOUDY DAYS WITH LARGE SWELLS AND RUNNING FROM A CYCLONE WOULD HAVE MADE FOR A BETTER EXPERIENCE. MISSED A MAJOR DESTINATION DUE TO WEATHER, BUT THE CAPTAIN MADE FOR A SAFE TRIP AND I AGREE. PREFER A SLIGHTLY LARGER SHIP WITH MORE RESTAURANTS TO CHOOSE FROM. ALSO, THE HIGH TEA COULD USE MORE IMAGINATION. GENERALLY A VERY WELL RUN SHIP WHO'S STAFF WAS READY TO SERVE...
Recommended
Hotel the day before sailing
By: Mark G
Reviewed on: 08 Mar 2016
Everything was great on the ship. Thee first hotel you booked us in was a dump! No restaurant, serve yourself breakfast from a small area etc. Expensive to park. Next door was a large Marriott. Very nice there. You should have booked us there.
Recommended
Great service!
By: Janie
Reviewed on: 12 Apr 2016
We have used Linda Winslow many times and we are never disappointed. She takes care of every detail and keeps us informed of changes. She is the best!
Recommended
Perfect weather!
By: Raymundo
Reviewed on: 02 May 2016
Linda, had a good trip with Jan's sister and her husband. Did some wonderful shore excursions in all of the cities. But, being on such a large shop (over 3000 passengers) is not our cup of tea anymore. We much more enjoy the river cruises and we may try the Viking ocean cruises. All in all, though, we had a fun time with perfect weather. Ray & Jan
Recommended
Overview of the Canyons
By: Cape Cod Kid
Reviewed on: 08 Jun 2016
Wonderful guided tour thru America 's Canyon Lands. Beautiful scenery!
Recommended
On top of every detail!
By: Janie
Reviewed on: 21 Jun 2016
We have been clients of Linda's for many years. It sure is nice to know that she truly wants our travel experience to be perfect, and because she cares she books us into the perfect hotels, cruises, air arrangements and itineraries. I can't even imagine working with someone new. Every detail is taken care of for us, which keeps us traveling. As we get older we don't want any surprises when traveling, especially out of the country. Another perfect trip, we will definitely be calling her again for our next trip.
Recommended
Where are the animals?
By: Phred
Reviewed on: 26 Jul 2016
Took Princess' "Off the Beaten Path" package with one week on land and a second week on the Island Princess. Princess really knows their stuff. Very well organised. Professionally staffed. Lodges were excellent as was the ship. Weather was better than perfect - two weeks of way above-normal temperatures and no rain. Our expectations (perhaps from watching Discovery and Animal Planet) were that this would be like a safari - animals all over the place. Not true! I would say a majority of our fellow travellers did not see a single mammal. No bears, no moose, no sheep, no caribou. And we went to a special Bear Adventure excursion! No bears. Still, Alaska is beautiful and much greener than expected. The Alaska people are wonderful.
Recommended
Expert professional service as always
By: Buttercup
Reviewed on: 31 Aug 2016
Our 15 Day Cruise to the Mediterranean was wonderful including her selection of the River Palace Hotel in Rome as her suggestion, along with transportation to and from the Hotel. All done with ease and comfort. We have been working with Linda about 8 years and have done many cruises. Each one has been done with perfection. Her professionalism and attention to detail plus her pleasant personality have been the reasons she has been our go to person for all our past trips and more to come. We have also referred friends and Family to her for all the above reasons.
Recommended
Great travel consultant
By: Suzie 23
Reviewed on: 10 Sep 2016
This is our second cruise with Linda.She gives friendly expert advise and always goes beyond the call of duty.She even recommended the best dog sitter we ever had! Without a doubt,Linda is the best travel consultant we have ever had.
Recommended
THE BEST
By: Butch
Reviewed on: 19 Sep 2016
Linda has handled all of our recent trips. She is the best. We can be difficult clients with endless questions and concerns. Linda is always so gracious and accommodating. She handles all of our needs and each time we end up with a great trip. Thank youLinda for helping us become happy travelers.
Recommended
Exemplary Travel Agent
By: Susie
Reviewed on: 19 Oct 2016
Linda made sure our river cruise on Viking was fabulous. We had to make some last minute cancellations for a pre trip which Linda handled beautifully on our behalf. We felt that we were treated like royalty on this cruise. Everything was superb from the itinerary, food, accommodations, to the beautiful cities on the Rhone. Spectacular.
Recommended
The GO TO GAL
By: Jim
Reviewed on: 07 Dec 2016
Linda is a pleasure to work with. She takes the pre-trip stress away with her wealth of knowledge and upbeat attitude. Our recent trip to Costa Rica was beyond our expectations We are off to China and Japan next year and Linda will once again make sure every detail is perfect.
Recommended
Linda Knows it All
By: MelD
Reviewed on: 16 Dec 2016
The most knowledgeable Cruise Agent you could Ever wish for. Nothing was a problem and everything was perfect. NEVER let Linda retire.
Recommended
Great service
By: Mike
Reviewed on: 22 Dec 2016
Linda gave us great service
Recommended
Lovely and so helpful!
By: Linda20
Reviewed on: 20 Dec 2016
Linda Winslow is such a joy to work with. We had a family emergency just prior to our trip and she handled it so professionally. Everything was explained to us down to the minute detail, we felt like all details were covered completely. I wouldn't hesitate to book another cruise with Linda...oh, we did!!!
Recommended
Couldn't be happier!
By: Curt
Reviewed on: 18 Jan 2017
Our trip was amazing. The safari location and accommodations were exceptional and the Christmas cruise off the coast of South Africa was our first experience away from home for the holiday. The decorations were stunning and there was a steady supply of Christmas goodies every day on tables on every floor. One caveat, where the Indian Ocean meets the Atlantic is very rough. I understand that this is always the case and is magnified by a small ship. Many guests who usually don't have trouble with sea sickness succumbed. Pack what you'll need to stay comfortable. Linda does an exceptional job for us. We love her!
Recommended
The Queen of Travel
By: Mel D
Reviewed on: 25 Jan 2017
What a Woman, Linda never fails to impress. She is by far the Best Travel Consultant I have ever used, her knowledge is amazing and Nothing is a problem. Thank you Linda for making our holiday a memorable one.
Recommended
A Great Time!
By: Ace
Reviewed on: 28 Jan 2017
Linda was excellent. Stayed in touch regularly, always friendly and service-oriented. Her relationship with Oceania was very helpful and her efforts very much helped to make our trip a success.
Recommended
South Africa
By: san diego
Reviewed on: 13 Feb 2017
Linda always comes up with the best arrangements and somehow get the top rooms.
Recommended
Best Travel Advisor we ever worked with
By: Meta
Reviewed on: 25 Feb 2017
We have worked with other travel advisors in the past, but never had any that we felt as good about as we do about Linda. She is very knowledgeable, professional, and responsive. She has amazing patience when working with people like us, who don't know quite where they want to go and what they want to do. She makes sure everything is in order, even when she is out of the office. We will always work with Linda for our travel needs from now on!
Recommended
Paperwork maze from countries
By: Lanc Mac
Reviewed on: 04 Mar 2017
A joy to work with and she knew all the details for customs and immigration... Absolutely outstanding
Recommended
California Getaway
By: Buttercup
Reviewed on: 14 Apr 2017
Linda is a very professional travel agent. Her attention to detail in every situation is outstanding. Linda has satisfied every request we have made and working with her takes all the stress from our trips.She is always accessible either by phone or e-mail. I have recommended her to several people and will continue to do so knowing they will be satisfied.
Recommended
Trip to Machu Picchu w/16-day cruise
By: Mary
Reviewed on: 24 Apr 2017
We always know we are in good hands when working with Linda for our trips.
Recommended
Cancellation
By: .
Reviewed on: 26 Apr 2017
Wonderful person really helped put it together and helped when my wife became ill and we had to cancel at the last moment.
Recommended
China tour
By: Sherry
Reviewed on: 08 Jun 2017
Linda is always spot on! She is there if I need her, she answers all my questions, and she is oh so knowledgeable!
Recommended
Alaskan beauty
By: Tingles
Reviewed on: 26 Jun 2017
Linda Winslow is a very experienced and capable travel agent and travel advisor. She has done extensive traveling and has consistently given me accurate and valuable suggestions on itenirary and cruise lines. She has helped with shore excursion and pre and post cruise planning. Linda has been prompt and thorough in all of our planning and very enjoyable to work with. Linda answers all questions and has secured reservations for flights, rooms and cruises very efficiently. My wife and I highly recommend LindaWinslow.
Recommended
Trip Starter
By: Linda
Reviewed on: 09 Jul 2017
Linda has insured that all our trips were as close to care free as possible.
Recommended
MY SPECIAL TRAVEL ADVISOR
By: WATERHAZARD
Reviewed on: 23 Aug 2017
EXCELLENT. OVER THE PAST FIFTEEN YEARS, WE HAVE HAD NOTHING BUT THE BEST RESULTS...REPORTS AND REVIEWS ON NEW HORIZONS, NEW DESTINATIONS, NEW OPPORTUNITIES,NEW SHIPS, THE ROOMS WE WISH, SUPPORT WITH MEDICAL PROBLEMS, SPECIAL NEEDS ETC. SHE IS ONE OF THE FAMILY...
Recommended
do not know what this means
By: Gary
Reviewed on: 27 Sep 2017
She was the perfect advisor and coordinator
Recommended
Harvey
By: Harvey
Reviewed on: 24 Oct 2017
Great! Everything handled professionally and easy to work with....
Recommended
george's review
By: george
Reviewed on: 25 Nov 2017
fine! fine! fine!
Recommended
An Exceptional Trip
By: Chip
Reviewed on: 06 Dec 2017
Working with Linda was pure joy. She is a true professional! Every detail was handled and the trip went without a problem. We will definately recommend Linda to all our friends. We look forward to working with her on our next trip!
Recommended
Linda is Number 1!!
By: Cupcake
Reviewed on: 11 Dec 2017
We have been with Linda for a number of years. Everyone that we have referred her to, always goes back to her. Linda is warm, friendly, efficient, very knowledgeable and thorough. She takes the stress out of any planning and builds a wonderful, seamless trip for us. A twinkle in her eye, a great smile, and you know she is someone you will want to come back to again and again.
Recommended
Really positive and easy to work with...
By: Touchdown Tommy
Reviewed on: 19 Dec 2017
Linda is very responsive and attentive to detail. She gives great travel advice from the prospective of having been there. Her entire team are wonderful to work with and true professionals. She also is able to show you pre and post trip suggestions. Two thumbs up to Linda and World Wide Travel.
Recommended
South Africa
By: Dave Patterson
Reviewed on: 03 Jan 2018
Great, Linda is a real pro that you can count on.
Recommended
World travel
By: George
Reviewed on: 14 Jan 2018
Great. Knows the business and does a very professional job with us
Recommended
Great Travel Agent
By: Nene
Reviewed on: 07 Feb 2018
From beginning to end Linda was super. I highly recommend her service and we will surely use her Travel Ageng services again.
Recommended
New Zealand, Australia & Bali
By: sand2sea
Reviewed on: 07 Mar 2018
Working with Linda was great. She is knowledgeable and a true professional. She will go "the extra mile" for her clients.
Recommended
Trip down under
By: Touchdown
Reviewed on: 13 Mar 2018
Linda is always pleasant and easy to get ahold of. She has air specials in her agency that were very helpful on our air travel. Linda has a great deal of experience traveling herself, that can be very useful. We have used Linda'S services several times.
Recommended
Best Cruise Ever!
By: GrammyLB
Reviewed on: 25 Mar 2018
Linda is always a pleasure to work with.
Recommended
Made it all easy
By: Marc W
Reviewed on: 26 Mar 2018
Linda did a great job of taking care of our needs and concerns. She got us the best price available and even saved us more money later by staying on top of available discounts and offers. Would definitely recommend her to family and friends. We are using her services again for our 2019 cruise.
Recommended
WHY TRAVEL WITH ANYONE ELSE?
By: E LOVE LINDA...
Reviewed on: 10 Apr 2018
WE HAVE ENGAGED LINDA FOR OUR TRAVEL REQUIREMENTS FOR OVER 20 YEARS AND HOPE TO BE ABLE TO CONTINUE FOR MANY MORE. SHE HAS MADE EVERY TRIP SPECIAL WITH FEW ISSUES AND IS ALWAYS AHEAD OF FUTURE CONCERNS. SHE GIVES US EXCELLENT ADVICE AND WE LOOK FORWARD TO WORKING WITH HER FOR OUR FUTURE TRAVEL NEEDS..
Recommended
Absolute Best!
By: VeeBee
Reviewed on: 30 Apr 2018
Working with Linda was great! She anticipated my needs and answered questions I didn't even know I had. Always fun and has great insights to enhance my travel experience. I highly recommend Linda Winslow
Recommended
Unlworld Cruise
By: Jim
Reviewed on: 21 May 2018
Linda is a travel freaks pro. Always cheerful and accessible for help with any detail. Thanks Linda
Recommended
A Master of Travel
By: Mel
Reviewed on: 07 Jun 2018
Linda is a pleasure to deal with, nothing is too hard. Her knowledge is extensive and I would not go to anyone else.
Recommended
spring cruise
By: Ween
Reviewed on: 15 Jun 2018
She is the best. Always one step ahead of things. friendly and knowlledgeable
Recommended
Great Job
By: Sandy
Reviewed on: 26 Jun 2018
Linda is a terrific Travel Agent. She is very knowledgeable and makes deciding where to go and how to go Fun and Easy. She is the Best.
Recommended
Awesome Trip!
By: Judi
Reviewed on: 26 Jun 2018
It is always a pleasure to work with Linda! She has arranged trips for us in the past and they were all wonderful! What I love about working with Linda is her attention to detail. Every little detail of the trip has been taken care of. All we have to do is go and have a fun adventure!
Recommended
Alaska cruise
By: Millie
Reviewed on: 15 Jul 2018
It's always a pleasure to book with Linda.
Recommended
A+ Travel Advisor
By: "Shaf"
Reviewed on: 01 Sep 2018
Linda Winslow was positive, kind, knowledgeable, conscientious and offered excellent follow through. She paid attention to detail and offered excellent service for every aspect of our wonderful trip! Linda is the best travel expert and advisor we've ever come in contact with. Highly recommend Linda Winslow!!
Recommended
George
By: Georgie!
Reviewed on: 19 Jul 2018
Excellant very knowledgeable and attentive to detail.
Recommended
We love her!
By: Ace
Reviewed on: 13 Jul 2018
Linda has organized three cruises for us and hopefully will do many more! Always professional, friendly and competent, Linda was a wonderful introduction to us through Clubcorp.
Recommended
Baltic and Ireland
By: loyal customer
Reviewed on: 25 Jul 2018
She did an excellent job and made sure that all the details where covered completely including special side trip and a private transfer. Everything worked as planned.
Recommended
Riverboat trip in France
By: travelog
Reviewed on: 15 Jul 2018
Amazing! She couldn't have done a more comprehensive job.
Recommended
Nordic Adventure
By: Horns
Reviewed on: 04 Aug 2018
Always a pleasure. She's on top of everything, keeps us informed, makes great suggestions, and is always there to answer our questions.
Recommended
The True Blue Sea
By: Japan803
Reviewed on: 17 Aug 2018
Super! Always there and helping
Recommended
Baltics
By: Betsy Boo
Reviewed on: 22 Aug 2018
Linda is an excellent travel agent. She treats us as special people. Love her!
Recommended
Trip to British Isles
By: Tom
Reviewed on: 26 Aug 2018
Linda was very helpful. She has great experience in the cruise industry! She has been a strong advocate for us when things were wrong. I believe she does a great job...
Recommended
Adventures in Alaska
By: Buttercup
Reviewed on: 13 Sep 2018
We have worked with Linda for about 10 years She is professional, articulate, thorough, informative and very pleasant and easy to work with. Linda follows through with all requests you may have to your satisfaction. We have referred many of our friends and relatives to Linda and they have continued to use her. That speaks volumes about her service.
Recommended
Seamless
By: Orca
Reviewed on: 20 Sep 2018
Last minute trip, All planning and arrangements were absolutely seamless! Highly recommend!
Recommended
Great planning
By: Gail and Steve
Reviewed on: 30 Sep 2018
Linda had everything handled with no hassle and as promised the trip went as we planned
Recommended
We love Oceania!!
By: GrammyLB
Reviewed on: 04 Oct 2018
Linda Winslow is always a pleasure to work with. She is always very responsive to any questions or problems we have.
Recommended
Italy and Greece trip.
By: Shirley Skirvin
Reviewed on: 20 Oct 2018
Linda is great and very efficient.
Recommended
Advisor review
By: Gardener 2
Reviewed on: 23 Oct 2018
Wonderful. Very helpful!
Recommended
Professionalism is appreciated in Fanghorn Forrest
By: Treebeard
Reviewed on: 01 Nov 2018
Linda is the consummate professional who is always willing and able to go the extra mile for you. You truly do have a friend in the business with her.
Recommended
Experience Counts
By: BB
Reviewed on: 28 Oct 2018
Absolutely wonderful advice and service.
Recommended
Athens and the Islands
By: None
Reviewed on: 03 Dec 2018
Perfect person to help you AND to handle the cruise line!
Recommended
Wonderful trip!
By: Ace
Reviewed on: 29 Dec 2018
Excellent. Linda is extremely competent and knowledgeable. Always professional, yet friendly. She works hard for her clients.
Recommended
Excellent service
By: New Orleans cruise
Reviewed on: 06 Jan 2019
We have been working with Linda for several years for our travel needs, and it is a pleasure to work with her. She is very responsive to requests and questions and does an excellent job of getting us the best airline, hotel and cruise reservations. I highly recommend Linda for anybody's travel needs!
Working with Linda Winslow, you will have access to:
- An experienced travel guide whom you can rely on before, during, and after the trip
- Exclusive luxury resorts and properties
- Once in a lifetime experiences
Explore with the Best
Virtuoso Advisors are constantly pushing the boundaries in unique travel experiences.
Alliance programs are unique tailored experiences exclusive to travelers working with Virtuoso Travel Advisors.
learn more
Australia
New Zealand
Botswana
Cambodia
Tanzania
Thailand
Vietnam