Travel Specialties
Interests
Safari
Adventure
Hotels
Culture, History & Arts
Honeymoons
Destinations
South Africa
Botswana
Zambia
Zimbabwe
Namibia
Selling Travel Since
2005
My Background
The first time I ever boarded a plane, it was bound for Paris. Ever since, travel has shaped my world view and enriched my life immeasurably. I strive to provide others with the same opportunity to see the world and to have new experiences that will forever be etched in their memory.
I have been fortunate to live in some amazing cities. Among them: Brussels, New York, Paris, Washington DC, and now Philadelphia. While I love the energy of cities, my recent travels and love of adventure have introduced me to my two new loves: Africa and South America. I believe that there is always a new destination to discover, new things to see and do, and new cultures to experience.
I am proud to have been named one of the "Top 30 under 30" by Travel Agent magazine in 2009 and nominated for Virtuoso's "Rising Star" award in 2013 and 2014. I would be pleased to leverage my knowledge, experience, and personal network and insider connections to make your next trip one that you will never forget. I promise to give your trips the same enthusiasm and attention to detail as I do my own.
Places I Have Traveled
Reviews and Recommendations for Jamo Ladd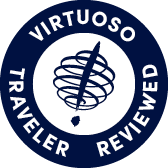 Virtuoso Verified Traveler
All reviews are from confirmed guests sharing exclusive insights
Sort reviews by
Recommended
Highly recommend Jamo
By: JLGC
Reviewed on: 19 Aug 2013
Jamo is a trusted advisor and advocate when we plan our travels. He is willing to work with our approach to travel and never tries to fit us into a particular way of doing things. He is always accessible, even at times when I might least expect a response. We cannot recommend Jamo and his services highly enough!
Recommended
Really helped out!
By: David
Reviewed on: 03 Sep 2013
Jamo did a great job of communicating and respreenting us to make our Honeymoon a dream! Thank you!
Recommended
Perfect Honeymoon
By: rrw817
Reviewed on: 10 Sep 2013
Jamo helped us book our honeymoon and we couldn't have been happier. We didn't know where we wanted to go or what we wanted to do, but ended up settling on Hawaii (Maui & Lanai). Jamo helped us pick perfect locations for what we wanted, set us up at amazing resorts (where we got VIP treatment the entire time), helped us plan an itinerary of activities & restaurants...and did it all within our budget. Jamo rocks.
Recommended
Highly Recommended
By: james4523
Reviewed on: 12 Sep 2013
I would highly recommend Jamo Ladd for any travel planning. He is incredibly responsive and knowledgeable, and he makes recommendations based on his client's needs. I have booked several trips with Jamo and I will continue to do so moving forward. I cannot recommend him enough.
Recommended
Highly Recommended
By: Danny A
Reviewed on: 11 Feb 2014
Recommended
Responsive, informed and just great to work with
By: Not provided
Reviewed on: 14 Nov 2013
Recommended
Highly Recommended
By: Betty
Reviewed on: 20 Nov 2013
Jamo was by far the best agent that my husband and I have ever used. We will never use another. My trip was outstanding and went without one single hitch. The hotel choices were second to none. Not only was he right on with the accommodations he followed up with us upon our return to see how our trip was. Truly a professional!!!!
Recommended
Wonderful to work with!
By: Mia Sara
Reviewed on: 22 Nov 2013
I have worked with Jamo now on two cruises and a trip to Vegas. He has provided answers quickly and shown a willingness to learn my preferences that he then uses on the next engagement. He is fun to talk to and provides wonderful service. You can't go wrong with Jamo!
Recommended
Highly Recommended
By: Deborah
Reviewed on: 20 Dec 2013
Jamo spent a lot of time speaking with us to understand what we like and what would be best for our trip. His attention to detail is comforting, and everything went off without a hitch. He is always available to answer questions, and cares about his clients. He provided a lot of information about the places we were visiting and what clothing we might need there, and we had numerous local contact numbers in case of any problems (there were none).
Recommended
Brink Honeymoon - South Africa
By: The Brinkeos!
Reviewed on: 09 Jan 2014
Jamo's addition to detail and quick response was simply top of the game! We had the most incredible time at each of the locations that he picked for us. Each and every location went out of their way to make our honeymoon over the top, and a truly unforgettable trip. Jamo's knowledge, connectivity, and perfessionalism are all the reasons why I would recommend him to anyone traveling as well as use him time and time again!
Recommended
Highly recommend Jamo Ladd
By: Nshap
Reviewed on: 07 Jan 2014
Jamo exceeds expectations in EVERY category. Of course he helped us with understanding the area, the activities available and bookings.... however, he did more! We had extensive health issues related to this trip. He went out of his way to make sure we had insurance, medivack information and appropriate forms. I will also note that many of his correspondence with us was over the holidays and he remained fully in contact and accessible.
Recommended
Highly Recommended
By: cbd523
Reviewed on: 30 Jan 2014
Jamo was the perfect travel consultant. My husband & I were completely undecided where to go for our honeymoon. We have v. different ideas of what is relaxing & enjoyable on a vaca. However, Jamo listened to our priorities & helped us find the perfect destination w/in budget. He helped us find luxury, adventure, & serenity. Both in the planning process & while travelling, we felt the process was completely tailored to us. The resorts treated us w/great care & the service was impeccable.
Recommended
Highly recommend Jamo Ladd
By: Nshap
Reviewed on: 25 Feb 2014
Loved working with Jamo.  He ensured the hotel knew we were coming in advance and helped with all reservations.  Additionally, we had a slight billing issue after we left and he resolved that as well for us.  I can't say enough positive things about my interaction with Jamo.
Recommended
Exceptional!
By: DMR15
Reviewed on: 30 Mar 2014
I can't say enough good words about Jamo Ladd.  When it comes to his job and providing his clients a service, he's exceptional!  My family and I have been using Jamo for a few years now, and from every stage of planning a trip, he's thorough, informative, helpful, and makes sure every detail is taken care of before you leave for your vacation.  He takes the opportunity to learn what your likes and dislikes are and plans the perfect holiday for you to fit your needs, budget, and lifestyle.  Not only is he exceptional as a travel coordinator, but as a person, you couldn't find a nicer guy!
Recommended
By: Stacey
Reviewed on: 31 Mar 2014
Jamo was very helpful in finding us the right hotel, and securing us a great deal.  Will definitely use him again, and would love to say at the Walforf Resort in Boca Raton again!
Recommended
Highly recommend Jamo Ladd
By: Nshap
Reviewed on: 03 Apr 2014
Jamo is awesome.  Coordinated hotel stays and pertinent special requests for injured daughter (handicap facilities, etc).  Couldn't ask for someone more response, understanding or diligent. 
Recommended
Highly Recommended
By: Ali
Reviewed on: 09 May 2014
Jamo is always very prompt and helpful in making travel arrangements. He has a good sense of humor, is willing to look into anything, answer questions, and is very patient.
Recommended
Wonderful Experience!
By: mmbrown923
Reviewed on: 15 May 2014
Jamo was a pleasure to work with. He made the process smooth and easy, and our trip was wonderful. I would highly recommend him to anyone who needs a travel agent, and hope to have the opportunity to use him again in the near future.
Recommended
Great travel advisor
By: RollTide
Reviewed on: 05 Jun 2014
Jamo is experienced, knowledgeable, and more than kind.  He has invaluable advice and suggestions, but is always happy to fine tune itineraries to individual preferences.  I cannot recommend highly enough!
Recommended
Highly Recommended
By: Mark and Jackie
Reviewed on: 25 Jun 2014
Jamo was excellent from start to finish. We wanted to plan the perfect honeymoon and he made it effortless.  He started by given his wide range of ideas and helped us narrow it down based on our needs.  What we wanted was not very straightforward and required a variety of vendors. Given this complexity, I was not expecting it to be seamless as it was!  When we arrived at the hotel, he had our wedding song playing and a picture from our wedding framed. I was blown away – it was so high touch and just absolutely amazing. I also don't think he sleeps. We had an issue when we were outside one of our resorts (in the middle of night NY time). He wrote back right away and helped us rework our trip. He had to work with a number of vendors and he got it done quickly with no stress to us.  Overall he made the process so easy for us which is all we were looking for but we got much, much more. We plan to use him for all our vacations going forward.
Recommended
Greatest trip ever
By: Tony
Reviewed on: 06 Jul 2014
Recommended
By: Not provided
Reviewed on: 13 Jul 2014
Great trip and very helpful with all aspects of arrangements, including travel there and back.(I'm happy to provide an evaluation, but I'm not interested in being quoted.)
Recommended
The Best Advisor!
By: Vez44
Reviewed on: 02 Sep 2014
Jamo Ladd is an excellent advisor. He was very informative and helped plan a wonderful vacation. We communicated a lot through email and he always responded immediately. He is very friendly and would definitely use him again on future vacations,
Recommended
Fantastic Vacation!
By: jac4523
Reviewed on: 16 Sep 2014
I have been working with Jamo for about 4 years now and each trip planned has been a wonderful experience. Most recently to Greece, Jamo put together a full recommendation + itinerary, which led to a hassle-free vacation. I cannot recommend Jamo enough. He provides fantastic service and great recommendations while also being very easy to reach via phone or e-mail. Thanks! James
Recommended
Expert Advice and Friendly Service
By: Chris327
Reviewed on: 02 Oct 2014
We stayed at the Copernicus Hotel in Krakow on Jamo's advice and loved it. Jamo also helped arrange a tour of the nearby Salt Mine. He is always willing to help and answer any questions.
Recommended
Knowledgeable, Responsive, Client-Focused
By: SteveLiz
Reviewed on: 16 Oct 2014
Jamo is a credit to AvenueTwo and Virtuoso, based on his strong travel acumen, highly responsive approach to his clients, willingness to both listen and impart his expertise and experience and overall focus on and support to his clients. We've had the pleasure to work with Jamo on two transcontinental trips and will always seek his services whenever we travel. We've routinely recommended Jamo to others and look forward to collaborating with Jamo, AvenueTwo and Virtuoso on many travel experiences over the years to come.
Recommended
Best Travel Experience Ever!
By: The Brinks
Reviewed on: 18 Mar 2015
My husband and I used Jamo to help plan our honeymoon. It was the first time in my life that I didn't have to plan something. It was so nice to be able to have EVERY detail taken care of. I'm a little OCD and Jamo covered every details. Our trip was so worry free and relaxing that we knew we had to use him when we planned a weekend away for our 1 year anniversary. I will forever use Jamo's services for all of our travel adventures and I pass his name along to everyone I know! He offers top tier white glove service and takes all of the stress out of travel. Offering reviews, dinner options and excursion options, he truly loves what he does and his work is reflective of that.
Recommended
Access to a Sold Out Hotel !
By: Nshap
Reviewed on: 21 Oct 2014
Thanks to Jamo we were able to get a room at the Hutton hotel in Nashville, Tenn. During our dates, the hotel was sold out and there was a large convention in town. Jamo called his contacts and worked the magic- and we got a room! Thanks to Jamo for saving the day (again) ! Beautiful hotel and great location.
Recommended
great job
By: tdb
Reviewed on: 04 Nov 2014
Great planning, fabulous hotels, great support.
Recommended
Great advice; total care
By: mother/daughter
Reviewed on: 20 Jan 2015
Jamo thought of everything and gave expert advice which I fortunately took. He considered all the details related to a trip with a 99 year old. I will definitely use his services in the future.
Recommended
He's the best
By: Laura
Reviewed on: 10 Mar 2015
We wanted to give my brother and new wife a little honeymoon as their wedding present. They had a great time! We arranged it all last minute and Jamo helped us to get the best deal for them. It was a short trip (only 2 nights) but Jamo was just as helpful as he was when planning other longer vacations. Hope to use him again sometime soon for a trip for me!!!!
Recommended
The Best.
By: RyGuy
Reviewed on: 07 May 2015
Jamo has planned a couple of trips for us now, and every one has been great. Jamo does a great job of identifying what we're looking for & helping us plan the right experiences. He's also been great at setting our expectations for each venue/event and his recommendations are always on-point. We'll continue to work with Jamo every time!
Recommended
Expert NYC planner!
By: Buckley05
Reviewed on: 18 Aug 2015
Me and my husband had a phenomenal time in NYC thanks to Jamo Ladd!! He suggested a wonderful hotel, The Benjamin, at 50th and Lexington! Perfect location, friendly staff and just about everything is within walking distance! Lovely time, amazing upgrades and beautiful, spacious rooms! Absolutely loved our trip and would ABSOLUTELY plan another trip with Jamo's help!!! 😃👍🏻
Recommended
Responsive friendly sharp
By: Kim
Reviewed on: 22 Aug 2015
Jamo was patient and really listened to the needs of our family. Was concerned with our budget and kid friendly requests. Everything he did for us was top notch. I will always use him.
Recommended
A Fabulous Vacation
By: DCMike
Reviewed on: 01 Sep 2015
Jamo went above and beyond to make sure my accommodations in London were the best I have experienced. I have nothing but the highest praise for this travel experience, and for all the work Jamo did in making it possible. Thank you.
Recommended
Perfect Plan - as usual
By: YinzerCHI
Reviewed on: 16 Oct 2015
Jamo has planned a few trips for us now, and every time he's been right on the money. This trip was a quick babymoon getaway...just a long weekend to relax. We didn't really have any ideas beyond that, and Jamo helped us find the perfect location, lined-up an itinerary that fit exactly what we were looking for, and had some surprise 'finishing touches' that really made it a perfect weekend. We use Jamo for every trip we book at this point. He's the best.
Recommended
The Best
By: t and d
Reviewed on: 20 Dec 2015
From our initial discussions to the final plan and the attention to detail during our trip, we couldn't have been more pleased. Jamo you're the best.
Recommended
A Room in Paradise at a Reasonable Price
By: Snickers
Reviewed on: 14 Feb 2016
My husband and I really enjoyed the Mauna Lani, where we stayed 2 nights. The beach was very nice, the pool wonderful and spacious. The resort fee bought you lots of perks: snorkel equipment, shaded lounges on the beach, parking, discount at restaurant, etc. The room and bathroom were spacious and modern, with a balcony overlooking the ocean - the upgrade we were promised. All the staff and concierge were very accommodating. On the last morning, they packed us a breakfast-to-go, when we were leaving prior to the buffet breakfast opening. The concierge was able to get us a reservation to go to the Arizona Memorial at Pearl Harbor the next day, even though there was no mention of reservations on the Arizona website. All in all, it was a great experience. Jamo Ladd, as always, was able to find a resort with many amenities, while at the same time accommodating our budget. He is extremely helpful and pleasant to work with. We highly recommend him as a travel agent!
Recommended
Great travel planning experience!
By: MicAl
Reviewed on: 15 Nov 2016
Jamo was very professional, attentive to our needs, and quick to respond... what else could you ask for! His recommendations were spot on and he heard/understood our concerns/needs when we had questions or just had other ideas. We look forward to working w/him again!
Recommended
Great Service, Fantastic Trip
By: Cory
Reviewed on: 31 Mar 2016
Fantastic accommodations, great itinerary, smooth and easy overall experience working with Jamo.
Recommended
Expertly Tailored Advice
By: SawatdeeRuck
Reviewed on: 07 Apr 2016
Jamo helped me wade through the soup of choices available in Miami Beach to craft a really wonderful birthday trip for my partner. He was available at non-traditional office hours and very responsive. His insider knowledge of the Miami hotel scene was invaluable during the original selection process and really helped me to focus on the type of property that would fit my needs. This was my first Virtuoso booking and I wouldn't hesitate to consider it again for my next trip.
Recommended
All-Star Travel and Logistics expert- a pleasure to work with for your honeymoon
By: RAloe
Reviewed on: 09 Jun 2016
From start to finish, my wife and I really enjoyed working with Jamo. I gave him a price range for our trip and he delivered. .. big time. He was always quick to respond to our questions. He made the details of every stop of our trip very detailed... making our travel experience one to remember. I would recommend Jamo for anyone looking to enjoy a laid back, upscale vacation, whether you're celebrating a honeymoon, anniversary or just want to get away.
Recommended
Alaska
By: Mike
Reviewed on: 08 Aug 2016
Great trip, everything worked out great.
Recommended
Great Service, Great Trip!
By: Katie
Reviewed on: 18 Aug 2016
We just got back from a long trip to Italy, planned by Jamo. He knew my fiance and I had a love for good food and good wine and the trip was abundantly full of both! We had some great excursions planned and met some wonderful people. Hands down, the best trip we have ever been on and something we will never forget. I will definitely use Jamo again for our next big trip and I highly recommend him!
Recommended
Very organized, detailed, and professional
By: Cory1234
Reviewed on: 21 Aug 2016
We had a very successful and enjoyable trip. Jamo was very focused on making sure everything went well and organized a fantastic trip.
Recommended
Amazing service
By: joanny28
Reviewed on: 04 Sep 2016
It was a true pleasure working with Jamo. From the very beginning, he was extremely helpful. He always responded to my emails and questions in a timely fashion. He gave us great options and advice for our trip. He was very professional and very personable. He went above and beyond, which I appreciate. I look forward to working with Jamo on another trip in the future. Thank you Jamo!
Recommended
The Best Travel Advisor in America
By: Jud
Reviewed on: 29 Sep 2016
He is unfailing in his attention to every detail; nothing escapes his continuing attention. He can't be beat. Jud
Recommended
Perfect trip
By: Dani92
Reviewed on: 30 Sep 2016
Our trip to Moorea and bora bora was absolutely perfect!! From the minute we starting planning with Jamo till we arrived back home everything went so smoothly. Jamo was so patient with all of my questions, emails, and phone calls. He never let a question go unanswered. He went above and beyond to make sure everything was perfect and it was!! We booked everything from flights and hotels to excursions and dinner thru him. Both hotels he recommended were amazing! I can not say enough good things. Thank you!!!
Recommended
Awesome
By: John mc
Reviewed on: 05 Oct 2016
Great job Thank you Jamo
Recommended
he knows his properties
By: jfreeman
Reviewed on: 06 Oct 2016
Absolutely recommend working with Jamo. He knows his properties and what to expect or recommend.
Recommended
WELL & DETAILED TRIP BY JAMEO
By: 6PartyofsixtoICELAND
Reviewed on: 22 Oct 2016
1. Another successful vacation planned with Mr. Ladd. 2. All special needs and requirements met, ie walk in showers at all hotels. 3. Drivers/guides were hospitable, helpful, and had fabulous English communication skills. 4. Quickly responded when we E-mailed him on learning MCO closed due to Hurricane Matthew & arranged alternative return accomodations.
Recommended
As always, great service, attention to detail, and expertise.
By: CBA20815
Reviewed on: 07 Jan 2017
As always, a very enjoyable process and partnership to plan a holiday trip. Thank you Jamo!
Recommended
Beaver Creek Ski Trip
By: Kathy
Reviewed on: 16 Jan 2017
We had a great time once we arrived at Villa Montane! Weather cancelled our flight into Eagle so with Jamo's help we were able to get the last 8 seats on Colorado Mountain Express shuttle and arrived in time for dinner. Ski Butlers were prompt in the morning and the equipment was great. Once on the slopes we had a great time and 4 year old Emma enjoyed ski school. Villa MOntane was very conveniently located for activities and dining; in fact, we did not get in a car or shuttle the whole time we were there. Staff, breakfast, hot tub, furnishings, and housekeeping were superb. We did not ski in or ski out because it was more difficult than just walking across the street and going up 3 escalators. Jamo was a pleasure to work with and he went out of his way to help us save our ski time!
Recommended
Flights
By: Danny
Reviewed on: 20 Jan 2017
Very very on Q, set everything up with No problems! Very professional
Recommended
Jamo
By: Cory
Reviewed on: 28 Feb 2017
As always, consistent, professional, extremely easy and very thorough. A real pleasure.
Recommended
Trip to Grand Velas, Rivieria Maya
By: Sandy
Reviewed on: 05 Apr 2017
Jamo came highly recommended by one of my husband's coworkers. Although this was our first time working together, Jamo listened carefully to what I was looking for (which by the way was all over the board--I called it 'flexible', I'm sure he called it 'frustrating'). We could not have been more pleased. The resort was out of my comfort zone and very different than where we have stayed in the past, but it proved to be exactly right. He is responsive, attentive, efficient and knowledgeable. We have asked him to assist us in our summer plans to Italy and we will continue to use him for our future travel plans.
Recommended
Jamo Denmark
By: Jud
Reviewed on: 06 May 2017
As always, the best --none better
Recommended
Excellent!
By: Eric
Reviewed on: 05 Jun 2017
Jamo booked us a weekend at the Ritz-Carlton in Chicago. He and his travel coordinator are extremely knowledgeable and responsive to all questions. We had several good choices of hotel, and he helped us choose the one that best fit our needs. The hotel was amazing! We even got an upgraded room that had a tremendous view. Overall, we couldn't have been happier with Jamo and his team!
Recommended
Cory's review
By: Trip
Reviewed on: 24 Jun 2017
Fantastic. Very professional, responsive and successful in designing implementing and organizing great trips. Consistency has been much appreciated.
Recommended
Jamo Ladd - He's Best of the Best
By: Steve
Reviewed on: 19 Jul 2017
He's outstanding in terms of knowledge, recommendations, personal travel experience to leverage and client support and responsiveness. This is the 5th international trip orchestrated through Jamo and we'll continue to collaborate with Jamo, Avenue Two and Virtuoso.
Recommended
Very helpful and responsive!
By: AT
Reviewed on: 18 Jul 2017
Jamo was very helpful, responsive, and professional. We look forward to using his services again soon.
Recommended
All aces
By: gyrene
Reviewed on: 06 Oct 2017
As in previous dealings, Jamo has once again acquitted himself admirably. Every aspect of what he was involved with was seemless. His recommendations on various aspects of the trip proved rewarding and consistent with the overall trip. His willingness to work many of our ideas into his recommendations with reasons why or why not, made for a wonderful experience.
Recommended
Morocco
By: Jud
Reviewed on: 28 Oct 2017
Always the best
Recommended
Jamo Ladd
By: Jim
Reviewed on: 13 Nov 2017
Jamo always goes the extra "mile" to provide us options and advice. He is always timely in his responses, and when we've needed his help with issues during a trip, he is always "on it." We love working with Jamo !!
Recommended
trip
By: GUS
Reviewed on: 13 Nov 2017
Easy to work with and answers my questions promptly with helpful suggestions. I will use him for our next trip.
Recommended
Jamo is the Best
By: Toni
Reviewed on: 30 Nov 2017
Jamo as well as his assistant Allaina are a pleasure to work with. They are speedy, resourceful, attentive, imaginative and careful. When we had a family emergency and had to cancel part of our trip, they got on it immediately, revised flight plans and made everything work smoothly.
Recommended
Traveling with my Son
By: Momma
Reviewed on: 09 Jan 2018
It was very rewarding to experience his efficiency and attention to detail! This trip with my son will forever be one of the highlights of my life!
Working with Jamo Ladd, you will have access to:
- An experienced travel guide whom you can rely on before, during, and after the trip
- Exclusive luxury resorts and properties
- Once in a lifetime experiences
Explore with the Best
Virtuoso Advisors are constantly pushing the boundaries in unique travel experiences.
Alliance programs are unique tailored experiences exclusive to travelers working with Virtuoso Travel Advisors.
learn more
South Africa
Botswana
Zambia
Zimbabwe
Namibia
Mozambique
Kenya
Tanzania
Argentina
Chile
Ecuador
Peru
Antigua And Barbuda
Saint Lucia
France